Telstra have done some cool research that profiles the 4 main groups of phone users  and what kinds of Christmas gift that they may like to receive. I them helped them match gift ideas to the profiles of users….
Whether you're an Iphone user, a Samsung Smartphone user, a HTC Smartphone users or Basic phone users, there is something for everyone. Of the 1,300 Australians interviewed the majority of iPhone users were heavy phone users and were often extroverted and were open to new experiences.
GIFT IDEAS for iPhone users.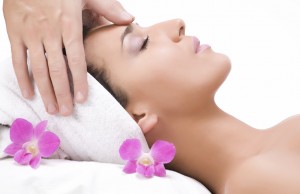 1) Pamper her – most women love to be pampered with a facial, a massage, a pedicure, a manicure, a haircut from a top hair stylist or maybe to be taken shopping my a personal stylist. You can't go wrong with a gift certificate that will allow her to pamper herself and make herself feel fabulous. Be sure to do some research to find a top-notch day spa, beauty salon or hair stylist.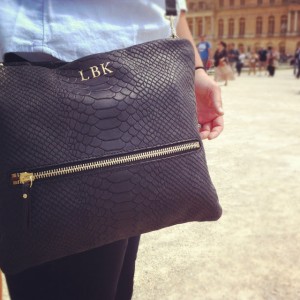 2) A personal touch – a big trend we are seeing, lead by many celebrities are monogramed handbags and wallers. Having a purse or handbag personalised with your initials. Many of the top brands like Louis Vuitton offer this service. Oroton now offer this service as do The Mode Collective. You can get a black leather clutch monogramed with initials for as little as $129 (www.themodecollective.com). A gift they will cherish forever.
3) Book it in – Whether they love cooking, interior design, fashion, music, travel or sports, giving someone a decadent glossy coffee table book is always a great gift idea. Some great titles include 'Ansel Adams – 400 Photographs', 'LIFE 70 Years of Extraordinary photography', 'Helmut Newton – Sumo' or 'Andy Warhol ' 365 Takes'. Grab one from a top store or shop online from booktopia.com.au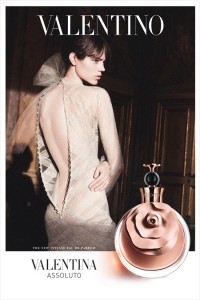 4) Sweet scents – A beautiful scent makes us feel happy, uplifted and makes you feel great. There are so many to choose from but as a personal shopper there are only a couple that always seem to do the trick. Chanel No5 has been a chic timeless choice since 1921. L'Eau d'Issey has been a top seller since 1992, Thierry Mugler Angel is also another favourite since 1992. Worth a smell is Burberry Body Tender, Jo Molone Lemon Tart Cologne, See by Chloe and Valentina Acqua Floreale by Valentino.
5) Make a statement – at the moment fashion is being dominated by statement accessories such as colourful clutches, oversized tote handbags, bold necklaces, earrings and cuffs. A stunning print colourful scarf is another great gift idea. You can do luxe and grab a designer brand but these days there are loads of affordable options from retailers such as Lovisa and Colette. Animal print anything is also another great option.
6) Gadget gear – lets face it, your loved one loves their iPhone. They may even have a prized tablet? Grab them a case to dress up their iPhone or tablet. Maybe a matching set for both? You can go luxe and get a designer brand (such as Hermes or Marc Jacobs) or pop into a Telstra shop where they have a large variety to choose from.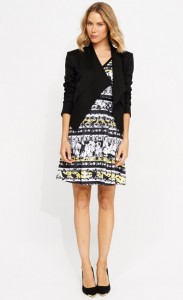 7) Dress up – I believe most women love to receive clothes and this season the hottest item is a floral print dress. They are everywhere; my tip to find that perfect summer dress is look for an A-line style as they flatter most body shapes. Look for a dress that has a small capped sleeve or even a short sleeve, ideally with an open neckline and comes in at the waistline. I've seen some great ones in Portmans – that are well priced and fabulous.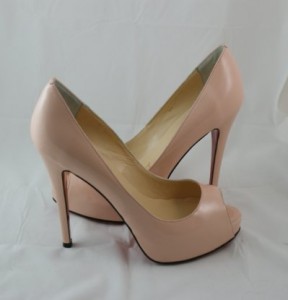 8) Go nude – The one item that every woman should have in her wardrobe is a nude coloured pair of heels. They will go with everything in her wardrobe plus they will always make her legs look longer and slimmer. A no brainer. I always suggest investing in one good pair that will last a lifetime. If you are unsure of her size, snoop around her shoe collection and take note of her size. If you wanted to splurge then shop at Christian Louboutin, Jimmy Choo or Sergio Rossi. But you can also spend less and find something amazing. Try Wittner, Siren, Nine West, PeepToe and Zu.
GIFT IDEAS FOR Samsung smartphone users.
1) Wireless USB Speakers – listen to your music anywhere on speakers that connect to your Samsung smart phone via Wi-Fi. No messy chords and you can use them everywhere. This gadget will change your life. JB HiFi have a great range of brands including the Sonos range that ranges from $298 to $587.
2) BBQ envy – we all love a good BBQ or to eat alfresco. There are so many great gift ideas to help you do it in style. Whether it's a cool new BBQ, a deluxe wheeled cooler hamper or a an impressive set of BBQ cooking tools. For the serious BBQ chef, the iGrill Bluetooth thermometer pairs to your Samsung smart phone to ensure your BBQ is set to the desired temperature and will beep when your food is ready. A perfect BBQ everytime. You can grab one from Barbeques Galore.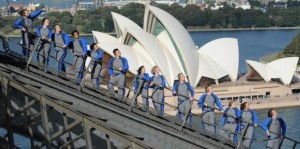 3) Unforgettable experience – why not treat them to an experience they will never forget such as a Sydney Harbour Bridge climb, skydiving, rally drive, V8 race car, helicopter flight, jet boat ride or a speed boat. Experience companies such as redballoon.com.au and adrenalin.com have a massive range to choose from. Of course you will need to go along, so you can capture the moment on their smartphone.
4) Work out in style – when you look good, we feel good and it can also help us train better. Forget training in those sloppy worn out trackies. Stylerunner.com offers a great range of active wear for men and women, including brands such as Adidas, Running Bare, Body Science and many others. You could also pop into Lorna Jane, Rebel or Lonsdale. Add some cool headphones and it will be the best work out of your life.
5) It's in the bag – A good quality leather over night bag is a must, I find they make a great gift idea as it something we may splurge on for ourselves but its nice to receive from someone and they will get a great wear. Look for a style that has both handles and a shoulder strap. Try RM Williams, Country Road and Manzoni. Spend a bit more and get it monogrammed with their initials.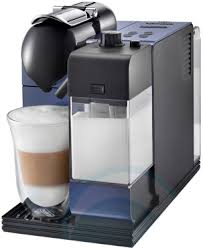 6) Coffee time. Coffee machines are fast becoming a staple household appliance as our love affair with coffee reaches record new levels. There are so many styles, colours and shapes to choose from but Nespresso are a fabulous first step. Apart from having loads of coffee machine, the also have a great range of coffee flavours. I also find their customer service is always impeccable and that means a lot to me. Plus you may bump into George Clooney?
7) T Hub 2 – is more than a home phone. You have the features of a tablet so your family can share, connect and organise your daily life. You can even email, sms and plan your day with a handy calendar. Being a tablet you can take your entertainment anywhere around the house and you can even download BigPond movies.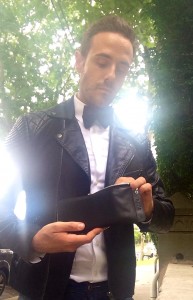 8) Never die – how frustrating is it when you are out and your smartphone dies and you don't have a charger? Well meet the hustlebag –it will change your life!. The Hustle Bag is a chic looking leather bag (comes in a wallet or bag style) that can quickly power up any smartphone up to four times. No more need to carry around an ugly bulky battery or charging cable. Made from quality leather in a range of colours this invention is fusing the gap between fashion and cutting edge technology. Great for people who love their smartphones and are always on the go. Check out hustlebag.com
GIFT IDEAS for HTC smartphone users.
1) Game on – even adults love to receive gaming machines, whether it's a Wii, XBOX, Nintendo or the new Playstation 4. Some great game titles you could include area: any of the Grand Theft Auto genre, Halo, Call of Duty and for WII you can't go past Wii Sports, Fit Plus and Just Dance. They help bring out our inner kid, which can only be a good thing.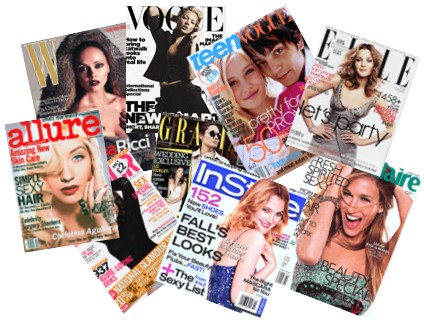 2) Subscribe to a touch of luxury – why not spoil a loved one with a subscription to their favourite magazine or with a regular delivery of their favourite wine or champagne? The great thing about a subscription is that they will receive regular gifts over the coming year. So rather than making them feel special on one day, stretch out the love over a year.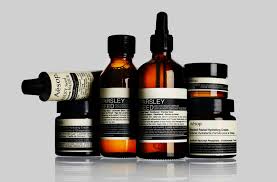 3) Shower power – We don't always pamper ourselves like we should. Incredible scents can really lift us and make us feel incredible. Brands like Aesop and Aveda both offer a vast range of skin and beauty care for men and women. Even by using just one product like a body wash can help invigorate you daily. My top picks are the Aesop Coriander Seed or Geranium lead body wash. You will walk out of the shower every morning ready to take on the world. You can thank me later.
4) Music to their ears – if your loved one loves listening to music on their HTC smartphone, then treat them to a good quality set of earphones. Some brands to keep an eye out for include: Bowers and Wilkins, Beats by Dre, Marshall, Sennheiser and Bose.
5) It's all in the jeans – Jeans are a must have wardrobe staple in all of our wardrobes. Having that perfect pair is a must. I do find that most men tend to wear jeans that are overly too worn out or too big for them. So why not find that perfect pair for him? One of the most flattering styles ever are Levis 513 Slim Straight – they are not too fitted and not too loose and they come in a variety of washes. Jeanswest also do a 'Slim Straight' style and are really affordable. If you're unsure of his size, have a snoop at this current jeans. For ladies, make suer you find a style that best flatters your body shape. Bootleg styles pretty much suits every one, but skinny leg jeans don't suit all shapes.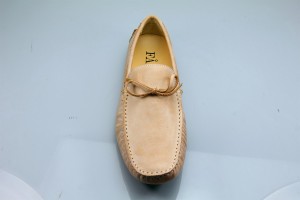 6) Slip on style– Loafers and boat shoes are the big trend right now when it comes to men's footwear. Every man should own a pair of tan or beige loafers. They will go great with shorts, chinos or jeans. Dress them up or dress them down. A nice pair of shoes will instantly make him look more stylish. No more jeans and sneakers please! Zu and Also have an impressive range that are well priced and chic. Aussie brand – Fane Footwear, loafers cost a fraction more but are amazing.
7) Man bling. Guys do not have a lot of accessories to play with, so they are absolutely entitled to a bit of man bling. They key to man-bling, is that it needs to be tasteful yet masculine. My first stop is Thomas Sabo. They have an impressive range of everything from rings, to bracelets, necklaces and cuff links.
Gift ideas for Basic phone users.
1) Grooming Gadgets – guys love gadgets especially when they help us look better, every man needs one good personal groomer to help tidy up facial hair, eyebrows and those dreaded nose hairs. The Shaver Shop is heaven for all things grooming. My top pick is the VS Sassoon 10 in 1 Grooming System. Dental flossing is so important and all the new cordless flossing machines such as the Waterpik Flosser and Phillips Sonicare Airfloss make flossing a daily joy. For the guys who like to 'man-scape' the Phillips Body Groom Duo helps keep away the unwanted follicles.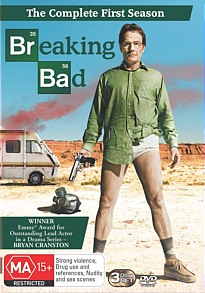 2) Good viewing – we all love a good TV series, a DVD box set allows you to indulge in a tv series without getting bogged down in tv commercials. There are some sensational series on offer for xmas. This Christmas the hottest DVD box sets will be: Breaking Bad, Game of Thrones, Sons of Anarchy, Downtown Abbey, Mad Men Seasons 1-4, The Killing and Dexter.
3) Squeeze this – juicing is the new black. Start off your morning with a jam-packed vitamin fix, whether it's a citrus mix or a leafy green mix. Juicing raw foods lets you quickly absorb high quality nutrients. A cold press juicer is the best choice as they use a slow revolving auger to ensure the nutrients stay intact. Best options include: Hutrom HG Series Slow Juicer, Bio Chef Living Juicer and the Breville Juice Fountain Rush.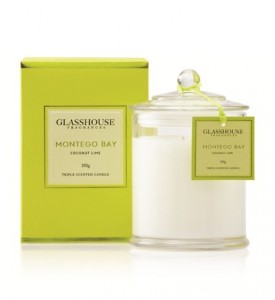 4) Sweet scent – a divine scented candle or diffuser can totally transform your home and always make a great gift idea, generally always under $50. Glasshouse Fragrances have one of the best ranges, have a sniff of: Montego Bay (coconut and lime), Rio de Janeiro (Passionfruit and Lime), Tahaa (Vanilla Caramel) and Chicago (Fudge Brownie). If that selection wasn't enough they have just introduced the La Maison range – hand poured, triple scented candles made from French oils. The most impressive thing about Glasshouse is that they are all hand made here in Australia and we should support Aussie brands. Let me hear you say..Aussie Aussie Aussie…. Oi Oi Oi…
5) Outdoor style – we all love to spend time outdoors, so why not treat a loved one with a really good quality hat made from natural fibres. David Jones, Myer or a local milliner is a great place to start. A good hat in an investment and something you will keep forever. Why not also buy them some good quality sun cream, such as Clinique, Invisible Zinc, Ella Bache, Le Tan, Clairins or Nivea. Another great outdoors splurge item is a designer towel. Missoni is obviously top of the range, but Country Road, Tigerlilly and Cotton On have great options. A pretty colourful kaftan and oversized beach bags always make great gifts ideas for her.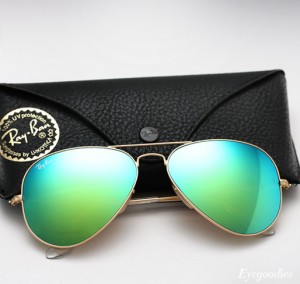 6) A Spec-tacular gift – Sunglasses are the coolest fashion accessory yet help protect our eyes. The go-to style is the aviator style as it suits just about every body. Ray Ban is synonymous with the aviator style. This season we are seeing a return of the reflector lens and in various colourful tints. For a more budget option try Rubi and Just Jeans. Or get them a Sunglass Hut gift voucher and pop into a sunglass case, so they at least have something to un wrap on xmas day.
Happy Christmas gift shopping!
DG