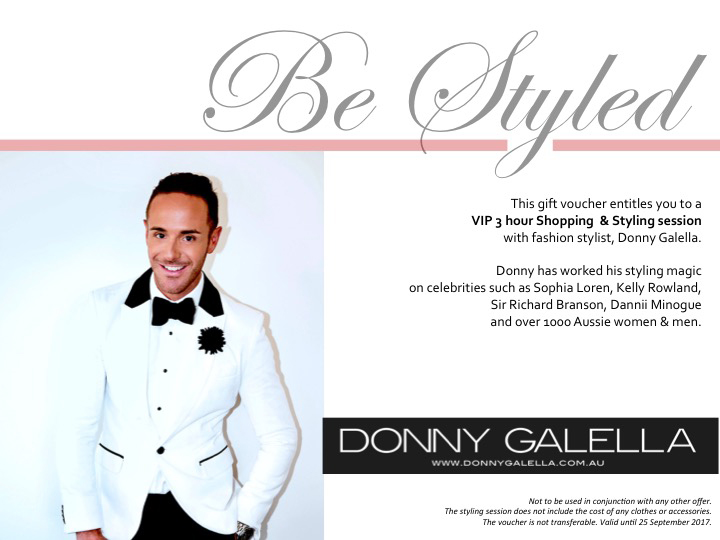 Give the gift of confidence.
Learn how to dress and feel more confident, and learn how to shop efficiently and buy the right things that will make you look good and feel great. Stop buying the same thing over and over again. Get out of your style comfort zone.
Donny is not a stylist just for celebrities hitting the red carpet, here is here for you. Let him share his 14 yeas of industry regarded experience to help you look and feel your very best.
Treat your loved one or yourself to a gift certificate that can be used for a variety of services with Donny Galella including: a makeover, a personal shopping or styling session or a wardrobe audit.  Donny is available at numerous Sydney shopping locations.
Simply click the 'Book Donny' button at the top right of this website.