A MASSIVE thank you to all the super kind donors and sponsors who helped Sally Obermeder and  4 other women fighting cancer, to experience a day that they will never forget.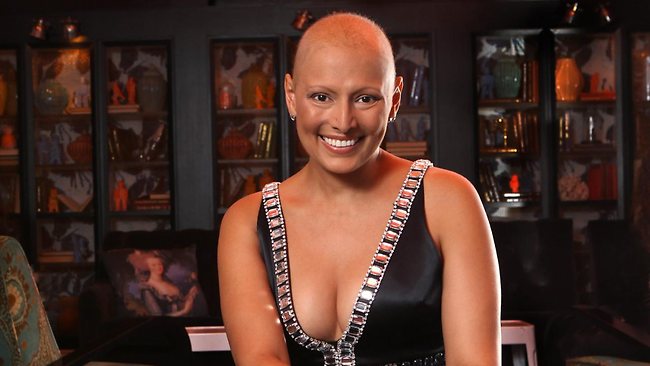 THE BACKGROUND – One day before 38 year old Channel 7 TV presenter Sally Obermeder gave birth to her baby girl Annabelle, she found out she had stage three breast cancer. She is now undergoing experimental treatment, which is incredibly costly and is also undergoing chemotherapy (not to mention being a full time mummy).
At a recent fundraising event called 'Journos Jam' (organised by The Morning Show's EP Sarah Stinson), Sally truthfully declared that she "felt so ugly". This is so far from the truth because even with her long black locks all gone, Sally is beyond gorgeous and radiates such inspiring positive energy. No words can truly describe how much she has inspired me.
When I ran into her the next day, she told me how beautiful and amazing she felt getting all frocked up in her Alex Perry gown. I watched as her eyes positively lit up and a light globe went off in my head at the same time. I just had to do something for her, to make her feel that gorgeous again and see that priceless sparkle in her brown eyes.
It also made me ponder, that there must be so many other women out there in the same boat as Sally. So surely we could do something to make them feel beautiful and gorgeous again? Fashion can be a form of escape, and if I can help these ladies escape for a couple of hours, then I'll be one very happy camper. I'm hoping in the future we could establish an ongoing foundation that can offer this pampering service to women with cancer.
I am blessed to have loads of contacts in the fashion and beauty industry. I am truly grateful for all the love, support and kind generosity showed by everyone listed below.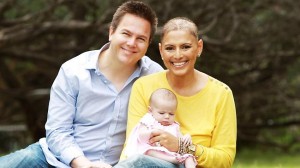 A MASSIVE THANK YOU TO THESE SUPER GENEROUS SPONSOR ….
1) THE FOUR SEASONS HOTEL (SYDNEY), very kindly come on board to pamper our 5 ladies with massages, facials, pedicures and manicures. The ladies also got to experience 'The Presidential Suite' which has accommodated many top international VIP guests when in Sydney. The Four Seasons Hotel Spa truly is the best in Sydney,  I have personally experienced their magic. Check them out – www.fourseasons.com/sydney/spa
2)  Evan and Amanda Hansimikali from Pink Salt Restaurant, Double Bay. Within minutes of the call out they pledged their kind support. They also have a 4 month old baby (just like Anabelle) and they opened the restaurant just for this special event. So amazing! www.pinksalt.com.au The meal was spectacular.
3) Make up guru  Filomena Natoli who did the makeup for the 5 ladies – www.filomena.com.au
A big thank you to Elissa Bidner, who also helped with makeup and to Livia Tassanyi who helped me style the 5 ladies.
4) Royale Limousines  donated one hell of a sexy, long black stretch limousine.www.royalelimousines.com.au
5) Charlie Brown and Howard Showers make the most gorgeous clothes, that suit real women. They are sexy, gorgeous and have very kindly come on board to help dress our 5 ladies  www.charliebrown.com.au   and  www.discoverygroup.com.au/hs
6) The fabulous  Dario Cotroneo www.dario.com.au who helped style hair, wigs and be there to support the 5 ladies. Thanks Dario!
7) Danielle Melnyczenko –  donated her professional photographic services to capture to makeovers. She took such amazing photos and worked a seriously long day www.danimezza.com  and thank you also to Chantelle Kemkemian who also took snaps on the day. Both these ladies have a very special gift.
8)  Betts – www.betts.com.au and online fashion store Missradar.com.au for donating  shoes for  the makeover
9) Colette accessories are very kindly donating jewellery and accessories for the makeovers. Their stuff is so beautiful, check it out – www.colette.com.au
10) Thank you to Bespoke PR for helping with the administration of all the donations and gifts, you time and office resources are much appreciated. www.bespokepublicrelations.com.au
11) Thank you to the super talented Marie Phitidis, who will create a special tree cake for the private dinner and has a very special surprise for each lady that will be announced on the day. www.phoodie.wordpress.com/ Everyone was truly blown away by her creation.
12) Thank you Blue Illusion for donating a dress, necklace and belt as a makeover outfit. http://www.blueillusion.com/
13) A massive thank you to Julie Thomas from Mrs T's Cupcakery. For donating boxed cupcakes to all 5 of the ladies. www.facebook.com/mrstscupcakery
14) A SUPER MASSIVE THANK YOU TO ALL THE FABULOUS DONATIONS FOR THE 5 GOODIE BAGS, WHICH WEIGHED 25KG AND WERE WORTH ALMOST $2,000…
To see some happy snaps from the day CLICK HERE

A big THANK YOU to Sarah Stinson and the team at The Morning Show (Ch7) for all your support and love http://au.tv.yahoo.com/the-morning-show/
THANK YOU TO THESE AMAZING PR FIRMS FOR YOUR SUPPORT:
Sweaty Betty PR – thanks to Roxy and the Betty's
NAC Group
Saunders & Co
Symbol PR
SBPR
Hush PR
Adam Worling PR
The Publicity Arm
Bespoke PR
JHFM
Niche Group
Saunders & Co
To everyone involved, THANKYOU from the bottom of my heart. Individually, we are one drop. Together, we are an ocean
Donny
x