Here are all the outfit details and some behind the scenes info from the Geek's makeovers.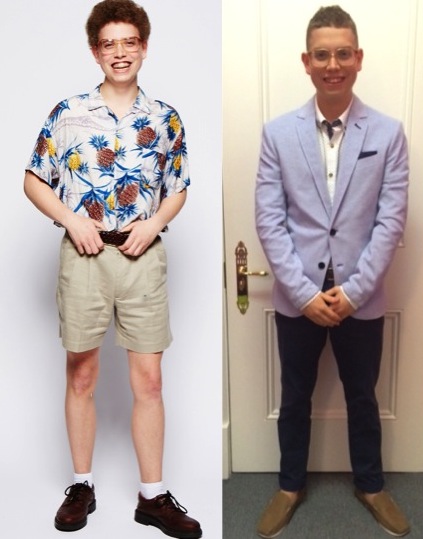 NICK
When I first met Nick he mentioned he loved Ryan Gosling's style. I could not think of a better style reference for him. It's effortless, chic and classic. Nick has amazing blues eyes that I really wanted to showcase, the light blue 2 button blazer from Zara does this perfectly.
I added a fitted YD white shirt with navy trim details that perfectly match his slim cut navy chinos from Connor. To finish off his nautical inspired look I added some tan loafers, a belt and pocket square. A cool new hair style, a tan and his braces removed to create a brand now looking Nick.
Outfit credits:
Zara blazer $139
Connor chinos $69.99
YD shirt $89.99
Target loafer $30
Target belt $20
Watch Nick's makeover video here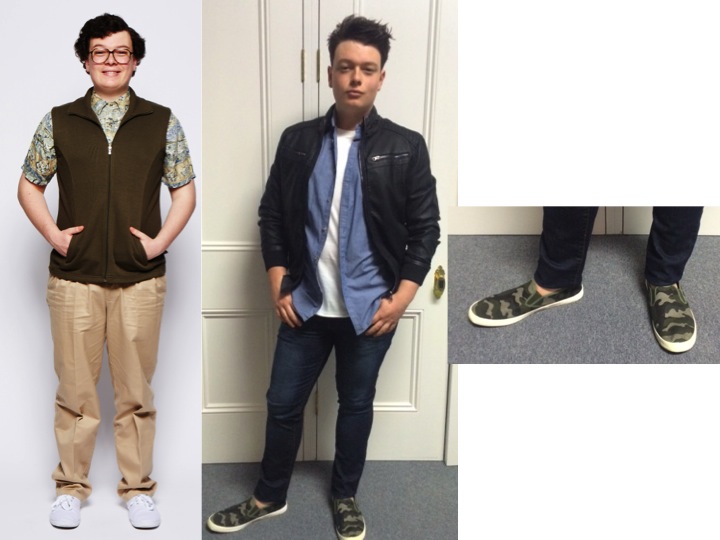 ALEXANDER
Alexander is the youngest of our geeks, so I wanted to give him a youthful cool new look. Zac Efron's off duty style was a helpful reference point for us. One of the biggest trends right now is double denim, so I went for a layered look. We began with some slim cut jeans and white tee.
Layered a denim shirt and then over that a cool biker style leather jacket from Connor. All guys need these must have wardrobe essentials – a pair of jeans, a white tee, denim shirt and leather jacket! I added some camo print canvas shoes (a complete steal for $20) to finish off the look.
Watch Alexander's makevoer VIDEO here
Outfit credits:
Connor leather jacket $129.99
Target shirt $40
Connor jeans $69.99
Cotton On t-shirt $14.95
Target canvas shoe $20
Target belt $19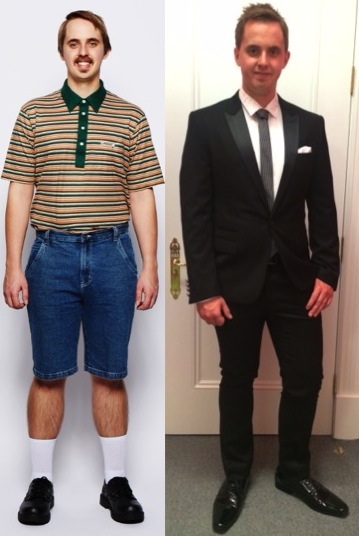 JAMES
When I style a client, I always start by asking them who's style they admire, James referenced Michael Buble. So I decided to give James a classic suit look inspired by My Buble. That Mad Men / Rat Pack look is really in style right now and is actually quite a timeless style.
I began by finding him a nicely tailored slim cut black suit from Connor. I added a crisp white dress shirt and slim cut tie. A white pocket square and black patent shoes from Target finished off his look. His hair was cut and styled with a complimentary part to match his new crooner inspired look.
Outfit credits:
Connor suit $199.95
Target shirt $25
Target tie $20
Connnor belt $29.99
Target dress shoes $30
Connor pocket square $24.99
Watch Jame's makeover video here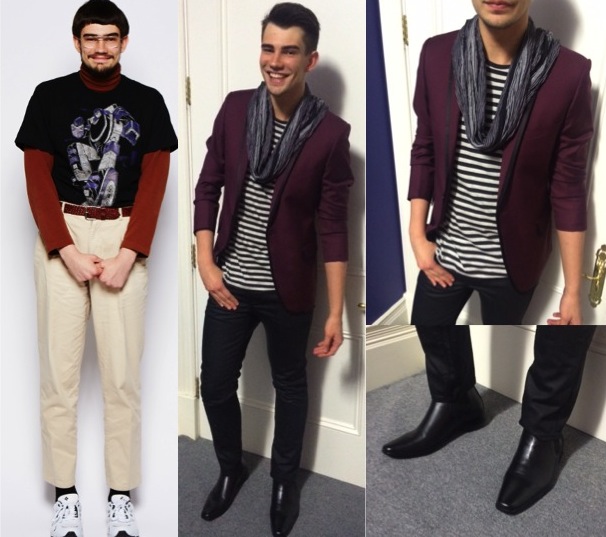 TATE
Tate is blessed with male model height and the best jawline ever. I wanted to give him a new look to not only grow his confidence but to showcase his great height and features. I channeled a bit of a British Rock star look – so good tailoring was key. It all began by finding this cool plum blazer with trim detail from Jack London.
I then added some black wax coated skinny jeans, a Cottton On stripe tee and finished the look with a stripe scarf (love a print clash!). Black ankle boots from Target completed the look. Once we banished the beard and styled his hair upwards, I can easily see Tate strutting down the catwalks with a new found confidence. Not to mention all the Beauties are going to be chasing him down.
Outfit credits:
Jack London blazer $389
Cotton On tee $24.95
Connor Scarf $24.95
Target black boots $40
YD Skinny jeans $109.99
Target belt $20
Watch this VIDEO about Tate's makeover.
DYLAN
Target Blazer $79-
Target shirt $40
Target chinos $35
Target loafers $69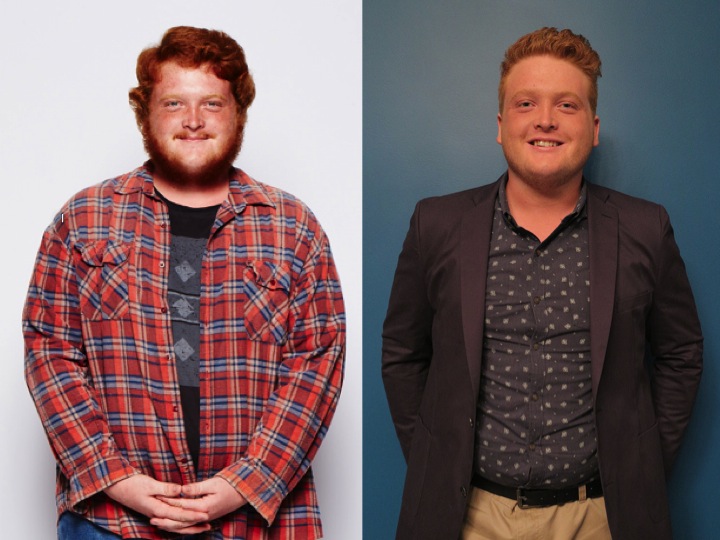 SHAWN
Target "Mooks" Tshirt $20
Zara blazer with leather lapel
Target chinos $30
Target shoes $40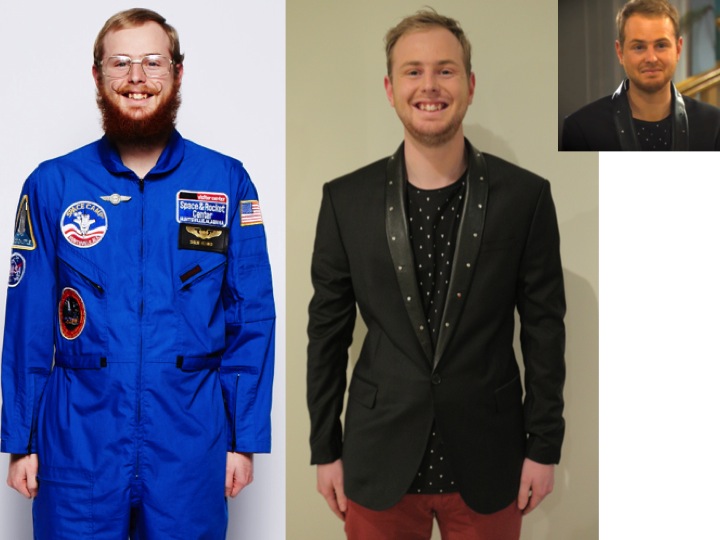 A big thank you to all the fashion retail stores listed above who helped dress the Geeks.
Be sure to visit https://au.tv.yahoo.com/beauty-and-the-geek-australia/ for more behind the scenes videos and pics.
Cheers,
DG