Derby Day is traditionally a black and white day, lets take a look at the hits and misses….
Melissa Hoyer with Eliza Doolittle, oops I mean Nicole Kidman. Nicole wears L'Wren Scott and a Stephen Jones hat. Melissa Hoyer wears Daniel Avakian bespoke cape and dress and Hatmaker hat. Sorry Nicole but it borders on costume a little too much. Nicole Kidman is a special guest in the Swisse marquee.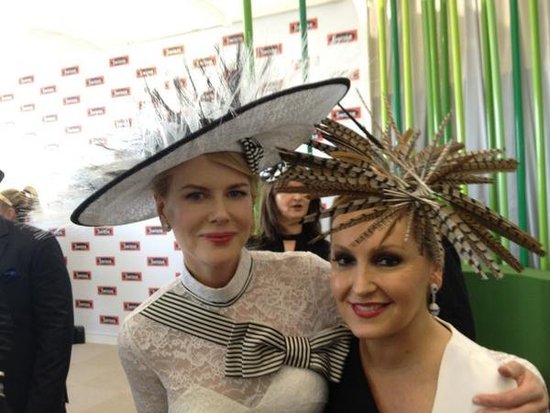 Image of Melissa with Nicole: Instagram Melissa Hoyer
The always stunning Rebecca Judd is rocking a Myer ensemble. I LOVE her peplum belt by AG and gorgeous hat.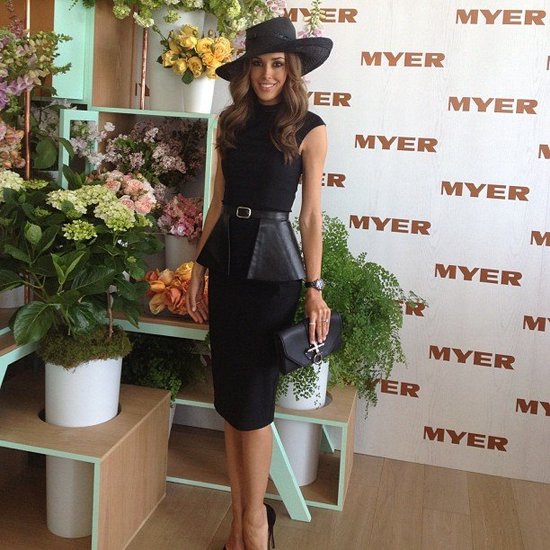 Image: Instagram Rebecca Judd
Kate Waterhouse wears Dion Lee and Hatmaker haedpiece. I love the simplicity of this look, yet still rocking black & white.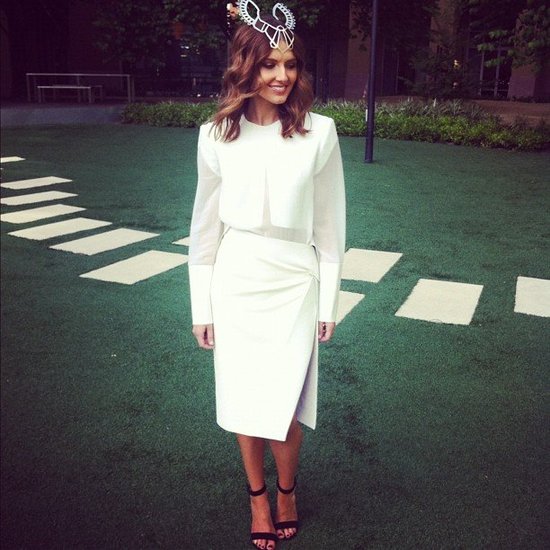 Image: Instagram Kate Waterhouse
Zoe Foster wears Lover dress with magnificent headpiece.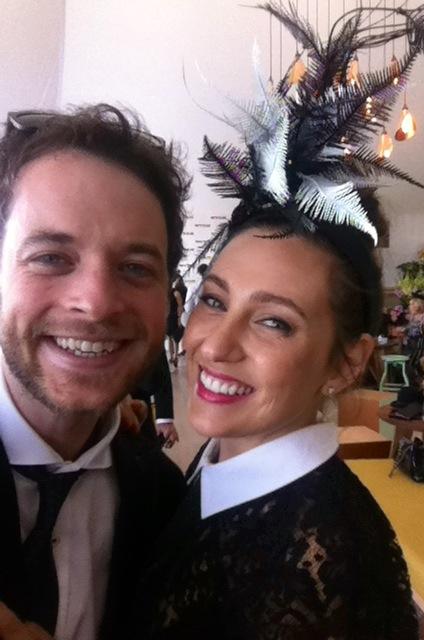 Image: Instagram Zoe Foster
Rachel Finch looks elegant and ladylike.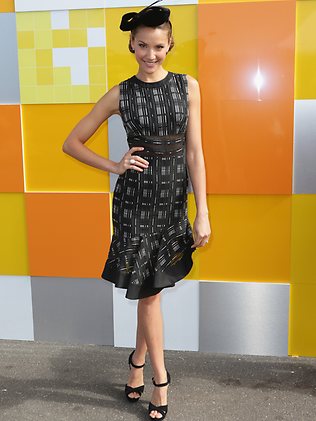 Image: HeraldSun
Ashley Hart looks more suited for a disco than the races.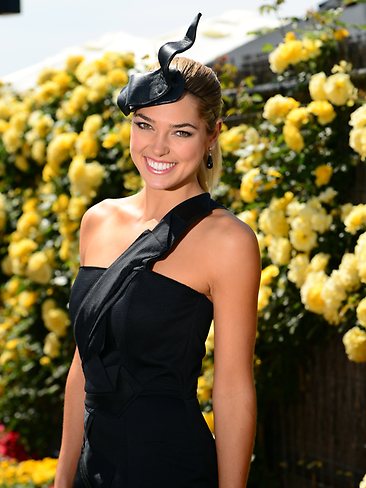 Image: HeraldSun
Jess McNamee looks pretty, those side splits are a tad racy for the races but i'm just old fashioned 😉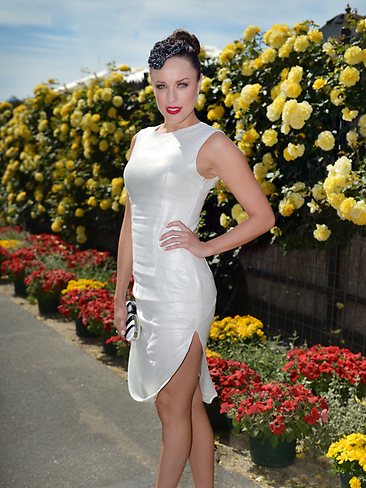 Image: HeraldSun
Jennifer Hawkins looking lovely in a Manning Cartell dress and Melissa Jackson headwear. Much improved from her Derby Day look last year.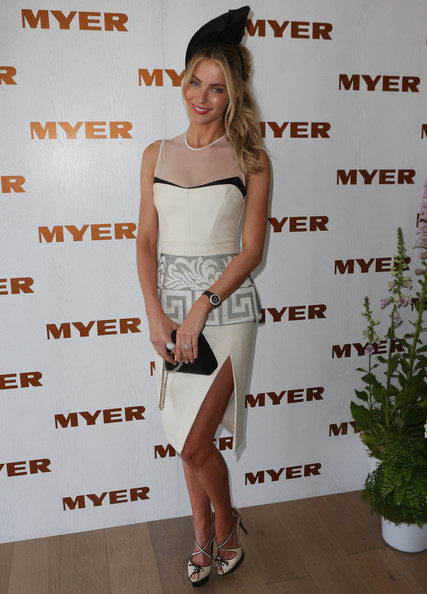 Image: Scott Barbour/Getty Images AsiaPac
Image: Yahoo.com.au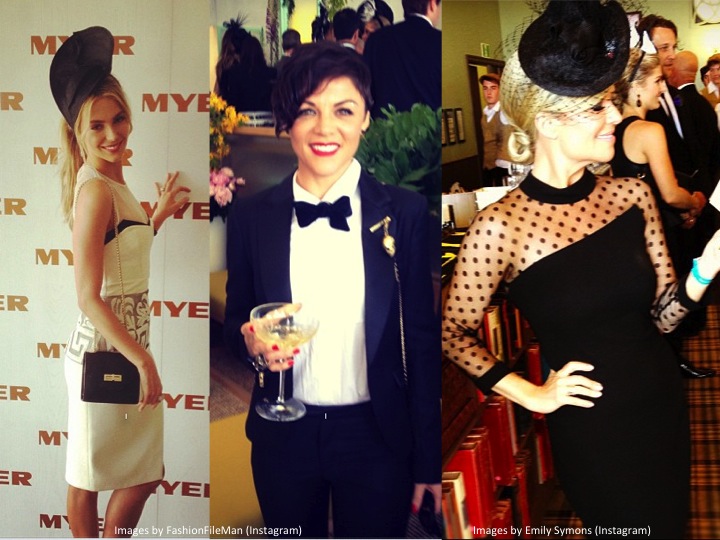 Also in the pic above the ahhhmazing Em Rusciano looks fabulous, totally rocking a Tuxedo. Love it!!
I never thought I would say this but Lara Bingle wins my best dressed award. I love the 2 piece white leather suit (by Dion Lee) and that black wide brimmed hat (by The Hatmaker) is perfect. The perfect mix of sexy yet elegant. Go Lara!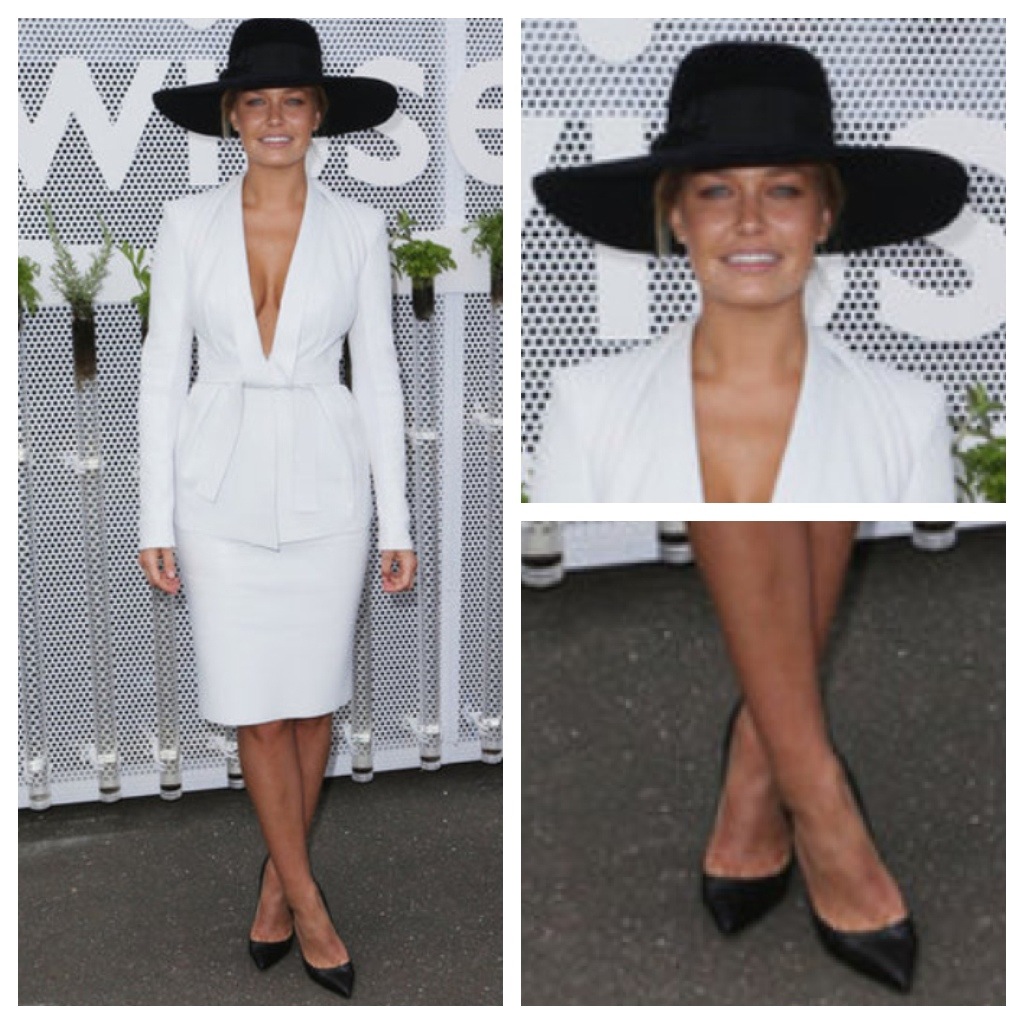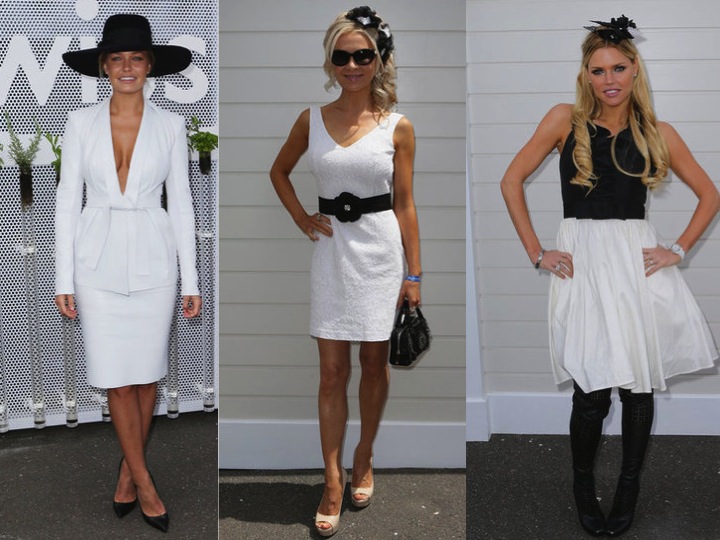 Unfortunately the same can't be said about poor Sophie Monk (above). It looks like she is wearing black leather or fabric boots under that white dress? OMG! #FAIL. And Daniele Spencer's (above) dress lacks any wow factor. That floral belt and little bag remind me of Barbie.
Sharni Vinson's print dress shows some promise but that hat cheapens her look. Maybe she can get Roberto Cavalli to lend her something next year. Nicely accessorised with a Lavazza coffee cup.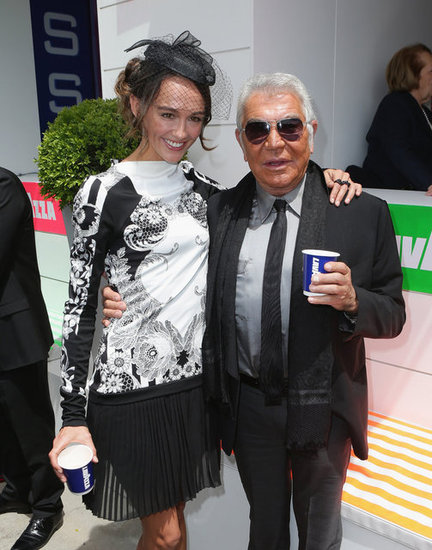 Laura Dundovic always knows how to frock up for the races, love this ensemble.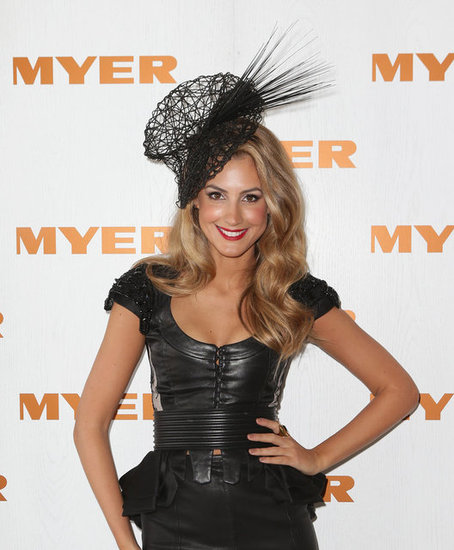 I was delighted to see 'Ketut' of AAMI fame trackside, sporting some mild product placement. Wonder where Rhonda is?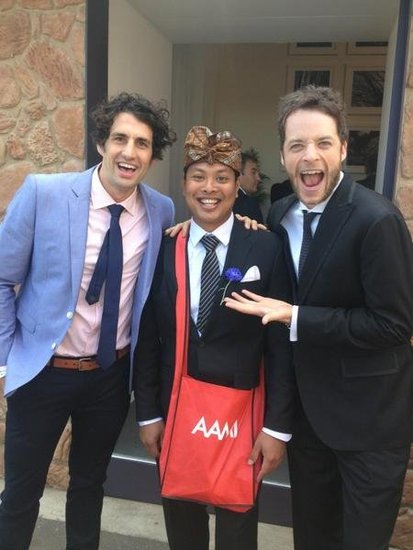 X Factor judge Nat Bas looked sexy in a black leather peplum style dress with sculptural headwear.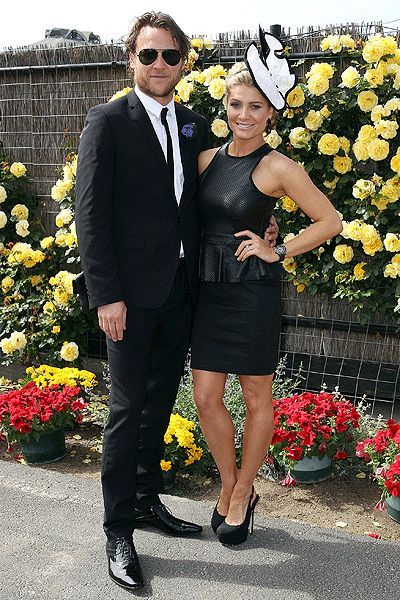 DERBY DAY 2012; DERBY DAY FASHION, DERBY DAY STYLE, DERBY DAY, LARA BINGLE, NICOLE KIDMAN, JENNIHER HAWKINS, REBECCA JUDD, STYLE, RACES, WHAT TO WEAR TO THE RACES, DERBY STYLE, FASHION,