Here are 4 outfits all styled by me and designed to help address specific body part issues including: hips/bum, tummy, arms and small chest. They are all quite affordable and easily accessible.
THE TUMMY – "I hate my tummy"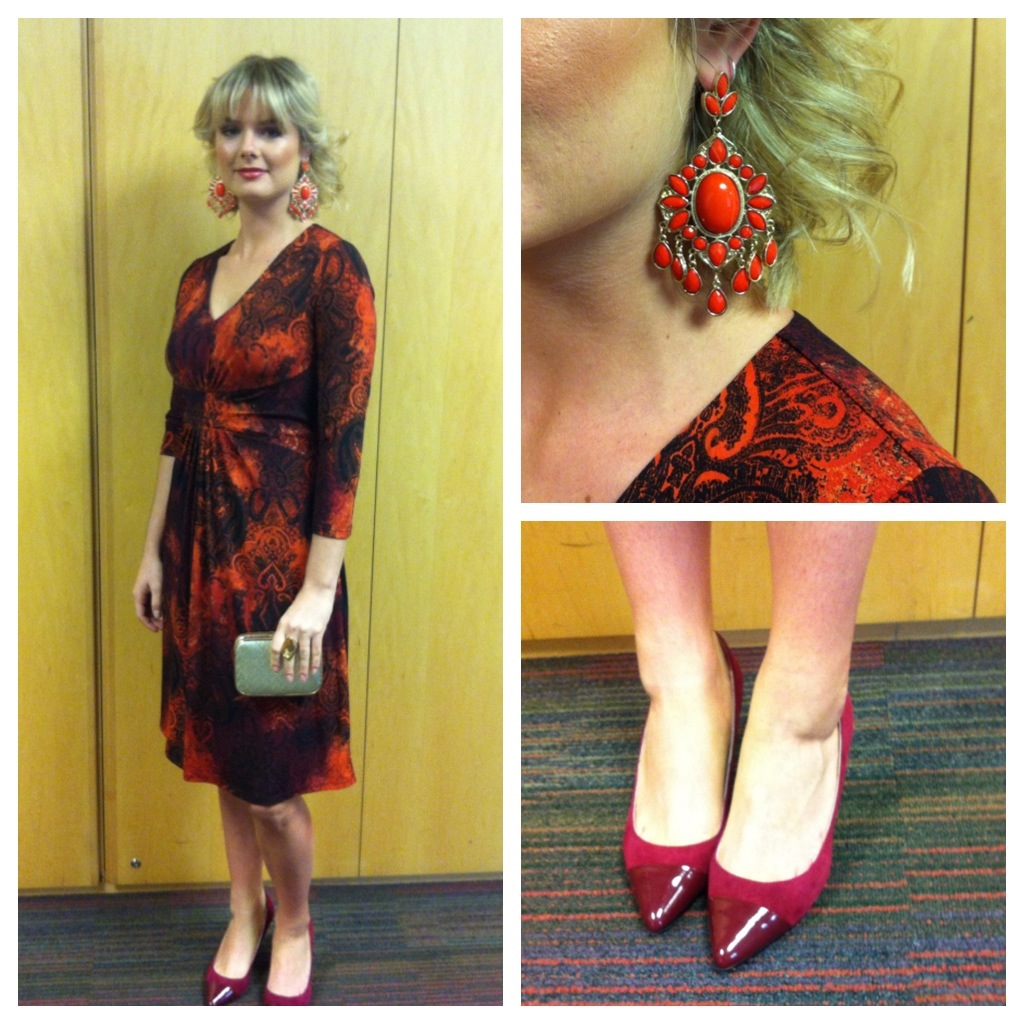 TIPS
1) Look for rouching or pleat details across the tummy as this will help to hide the tummy
2) Wear statement jewellery or shoes as a focal point (and take the eye away from your tummy)
3) Choose flattering fabrics like jersey or ponte
4) A busy print dress will hide much more than a solid colour. A LBD is not the most flattering thing you can wear.
OUTFIT DETAILS:
Diana Ferrari dress $149.95
Colette necklace $9.95
Colette clutch $34.95
Colette ring $7.95
ZU shoes $39
BUY ONLINE – www.dianaferrari.com.au
ARMS – "How do I cover my bingo wings?"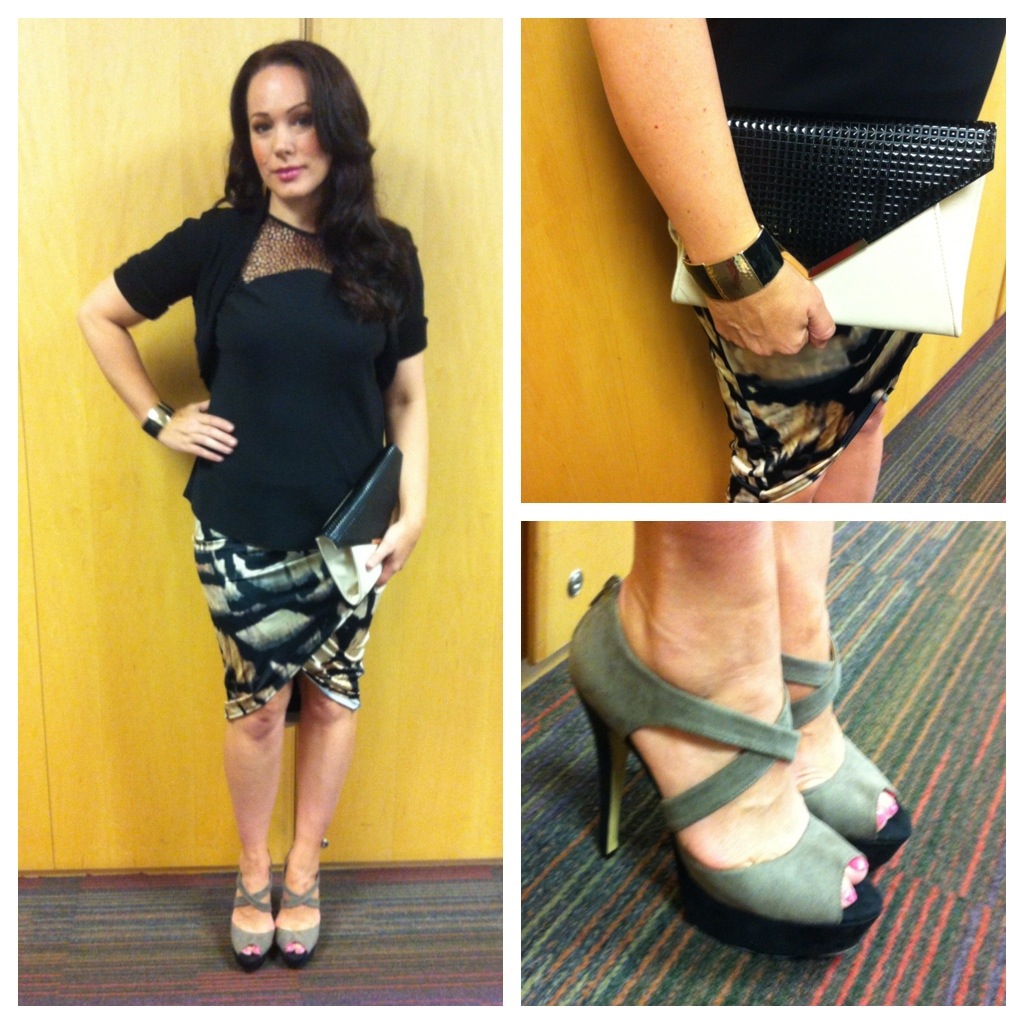 1) Invest in some boleros or wraps for arm coverage – these will give you arm coverage but won't over heat you. I love this cropped one from Diana Ferrari
2) Draw emphasis down south with some statement shoes and/or leggings or a print such as this skirt from Sheike
3) Sheer fabrics and lace are great options – this top actually has a lace capped sleeve, so it gives you just the right amount of coverage yet you will not overheat.
OUTFIT DETAILS:
Sheike top $99.95
Sheike print skirt $89.95
Diana Ferrari cropped bolero $99.95
Sheike belt $39.95
Colette clutch $34.95
Colette earrings $7.95
Novo shoes $69.95
Buy online – www.sheike.com.au
BIG BOTTOM/ HIPS/ PEAR SHAPE = "I hate my thighs and big butt"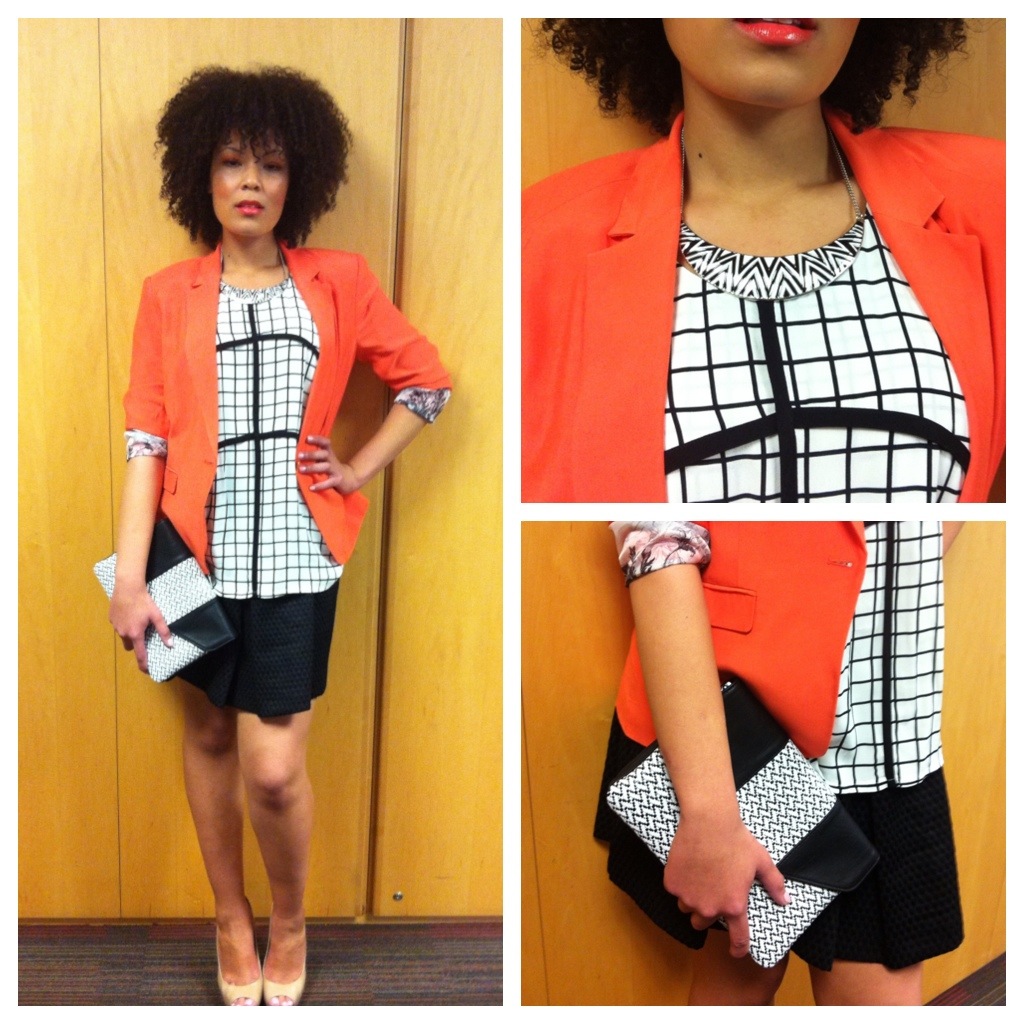 TIPS
1) A-line shapes help balance the hips – this black a-line skirt from Portmans hides your hips and bottom
2) a nude shoe always elongates legs
3) Wear colour and prints on top half – i have mixed a coral blazer, print top and print necklace so the focus is all about the top half.
OUTFIT DETAILS:
Portmans a-line skirt $79.95
Portmans print blouse $59.95
Portmans blazer $99.95
Portmans necklace $29.95
Portmans clutch $34.95
Wittner shoes $159.95
Buy online – www.portmans.com.au
SMALL BUST – "I wish I had bigger tits"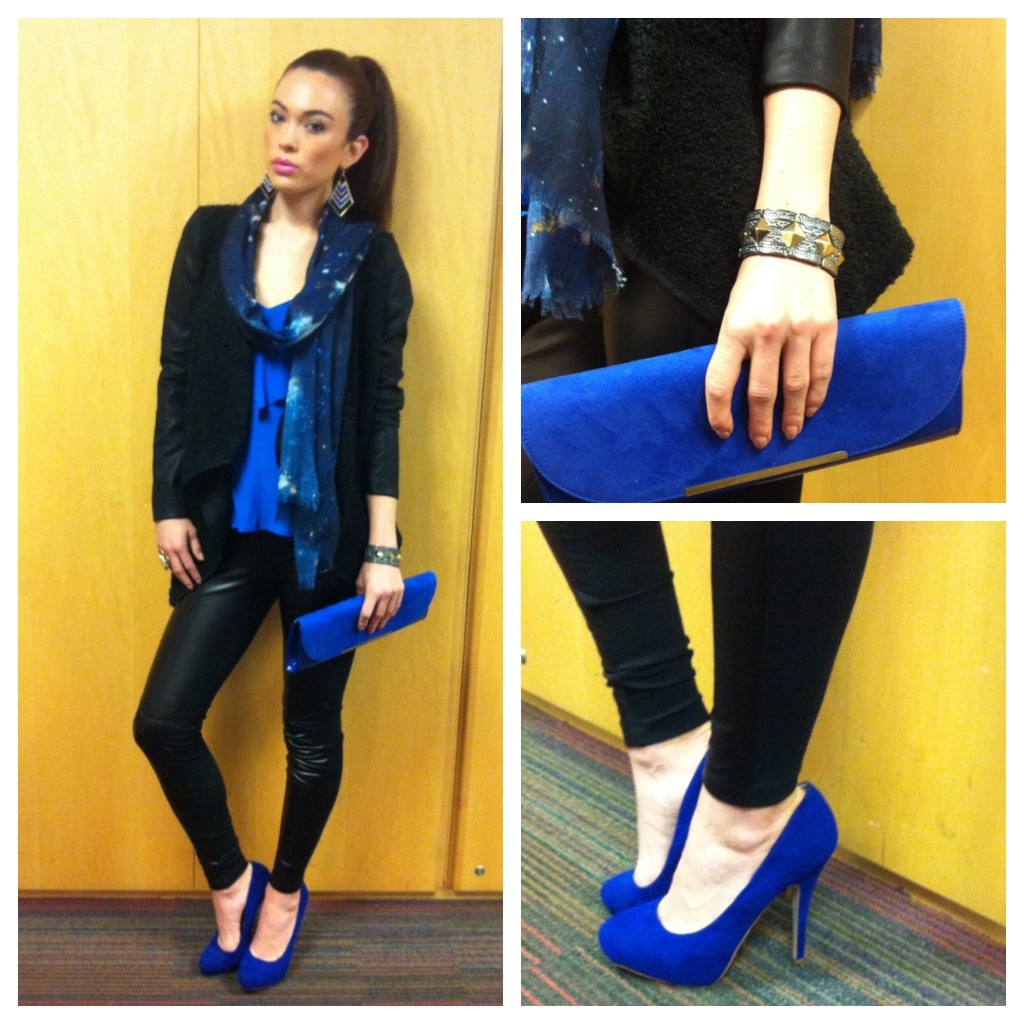 1) Add volume to your chest with scarfs, frills & pleat details
2) Draw attention to your lower half with prints or colour, even a bright shoe will draw the eye down south
3) If you love your bust then draw attention to your bust with a long necklace
OUTFIT DETAILS:
Bardot top $59.95
Bardot drape cardigan $89.95
Bardot leggings $49.95
Bardot scarf $29.95
Novo heels $79.95
Wittner clutch $48.97
Colette earrings $4.95
Buy online – www.bardot.com.au
If you have a fashion or style question, just follow me on Twitter (@donnygalella) and I will answer all your questions.
Lots of love
DG
X
Colette bracelet $12.95