The 'Australian Walk of Style' has honoured 5 of Australia's top fashion designers, located at 'The Intersection', Paddington (Sydney).
Hollywood may have the 'Walk of Fame', but Sydney now has the 'Walk of Style' situated at 'The Intersection' Paddington. It was the birthplace of Australia's rag trade and still houses the flagship stores from many of our designers. The Australian Walk of Style, was unveiled at the intersection of Oxford St and Glenmore Rd yesterday the 21st of February 2012. The first five honourees, were designers Collette Dinnigan, R.M. Williams, Mark Keighery (Marcs), Akira Isogawa and Sass & Bide.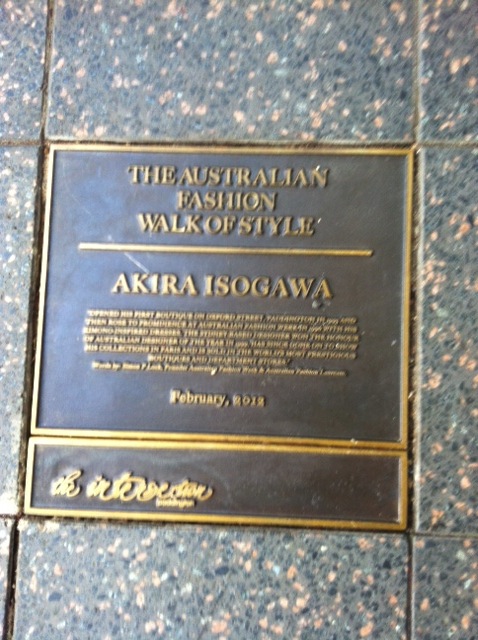 The project, which originated with businessman Theo Onisforou, celebrates the past, present and future of the home of Australian fashion. "There's so much doom and gloom around (the fashion industry) at the moment but it's important that people realise that this is cyclical, not terminal," Mr Onisforou said. "It's an industry that has been going on in Australia for a long time and it has a bright future. We need to recognise it, celebrate it and be loyal to it."
Australian Fashion Week founder Simon Lock selected the initial five stars to be enshrined in square bronze plaques at the intersection. Woollahra Council has endorsed the ongoing project, which will see at least two new stars added each year for the next five years.
The launch was attended by a stack of incredibly well dressed fashionistas and celebs including The Biggest Loser's Michelle Bridges, Erin McNaught, Josh Flinn, Airlie Walsh, Laura Csortan and Nikki Phillips. 'The Intersection' Paddington is a fabulous place to shop, people watch and now you can you can do the Walk of Style.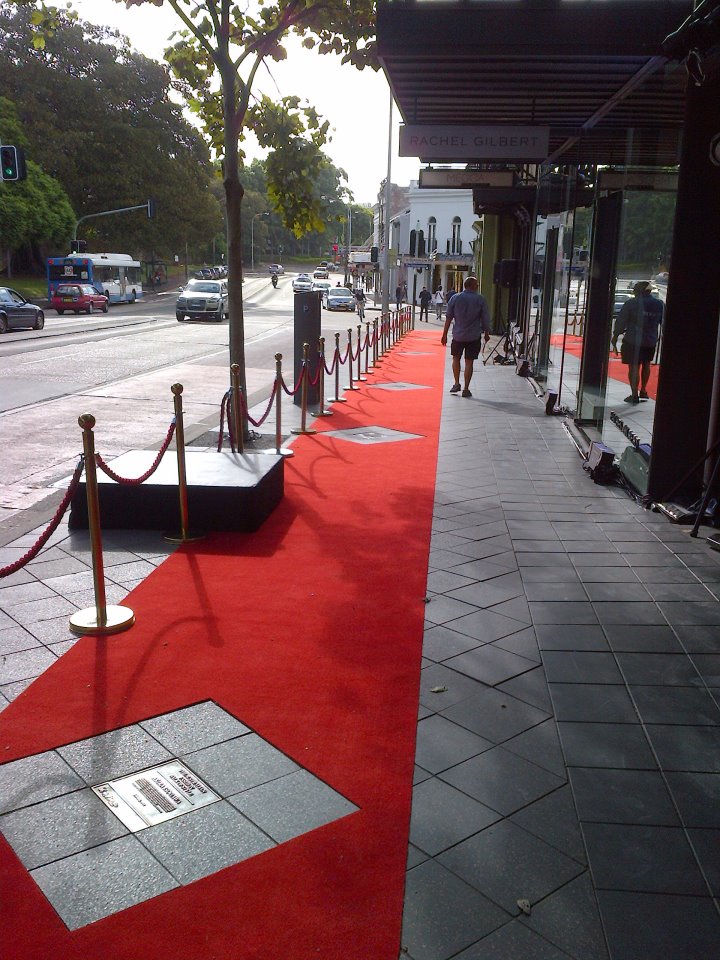 Image credit – Roxy Jacenko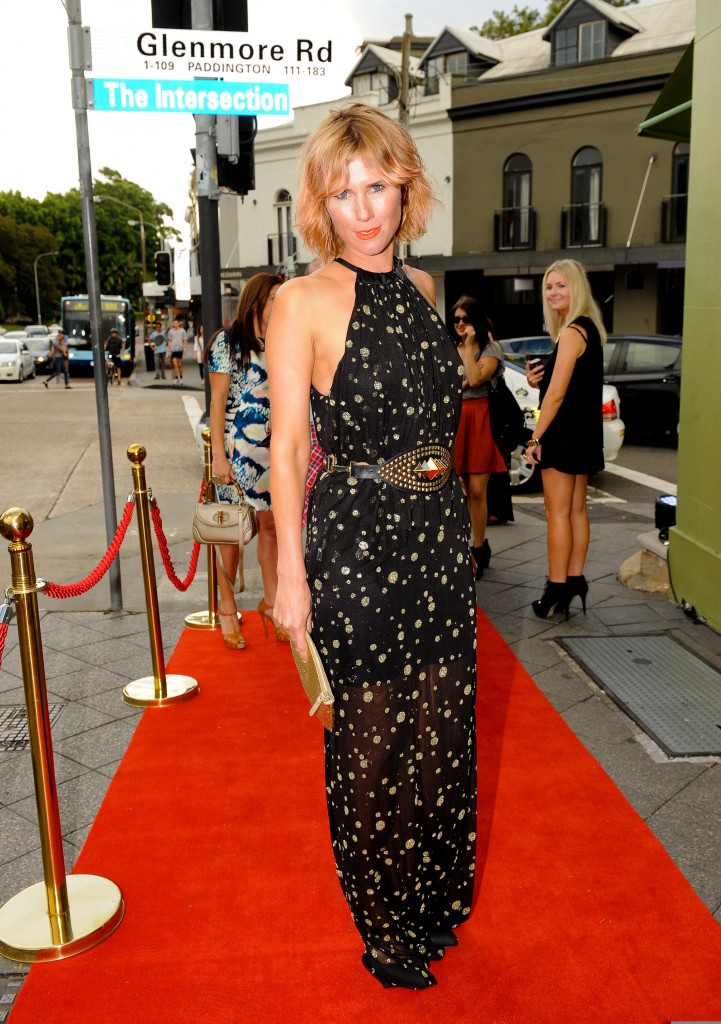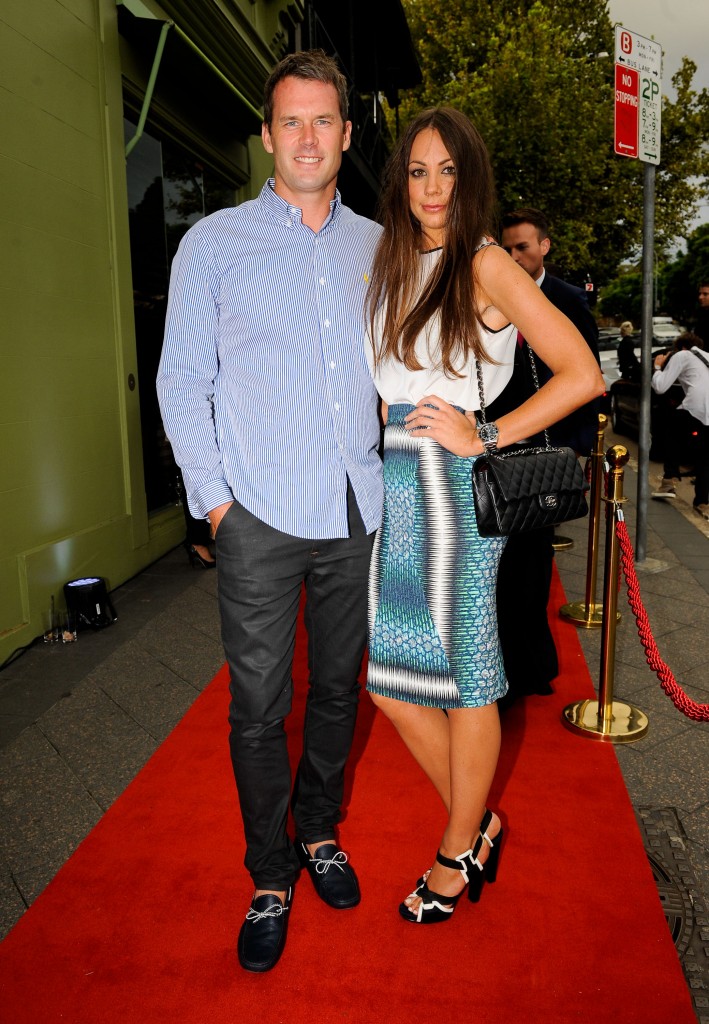 …. and me with my gorgeous date Livia Tassanyi