In order to build the perfect wardrobe, these are the top 12 items that every woman should own.
If only I got a dollar, for every time I was asked "So what should I have in my wardrobe" or "What are the basics I should own". The below 12 items are the cornerstone of the perfect fashion wardrobe. Try invest in good quality basic pieces that will last you a long time.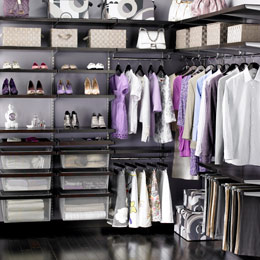 Once you have these essential items, you can then focus on buying the 'fashionable' (seasonal) items. Spend less on these items as they will only be in fashion for a season or two.
So here they are….
The little black dress (LBD)
A trench coat
A day dress (ideally a print dress)
A tailored jacket or blazer
Some versatile tops (about 10)
White shirt or blouse
Well fitted jeans
Black skirt
Black pants
Well fitted, good quality undergarments
A pair of black heels (and ideally a pair of nude shoes)
A belt
The Little Black Dress (LBD)
The 'Little Black Dress' (The LBD)- need I say more? Choose one that best compliments your body shape and try choose a style that you can team with flats or dress up with a pair of heels. My tip is go for a top notch quality jersey. Even though embellishment and sequins are all the rage now, avoid a LBD that is too glittery or blinged up, as it will limit the wearability. Think simple, chic, elegant and versatile. Try Country Road, Witchery, Simona, Cue or Portmans (the dress pictured below is from Portmans a total steal for $99.95).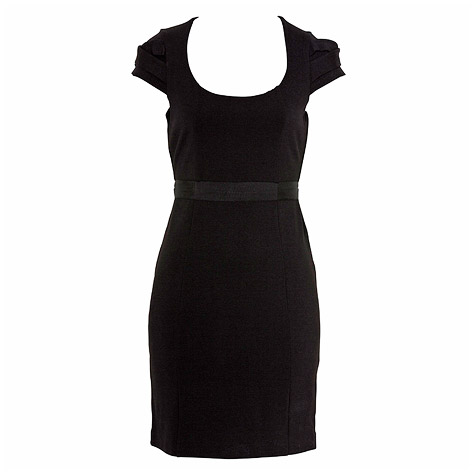 The Trench Coat
A nice medium weight jacket ideally in beige, mushroom or black that comes with a belt tie so you can cinch in your waistline. Choose a style that could be worn over jeans and a tee or worn over an elegant dress. Most designers include a trench in their winter collections, but get in quick. If you're up for a splurge you can't go past Burberry (as seen in this pic).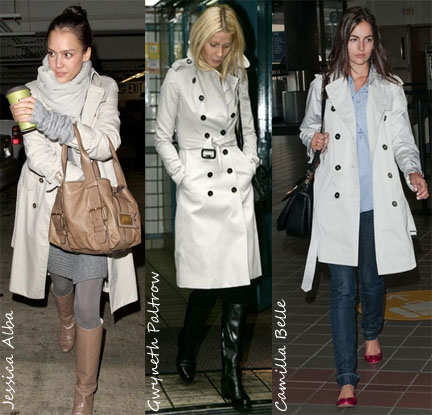 A Day Dress (ideally a print dress)
A versatile dress (that can be worn day or night). A print dress would be best. I also LOVE a good wrap dress.  Hands down the most flattering dress style on most women. I have tried one on with over 500 women and at least 90% of them loved it, and a most of them bought one on the spot. A wrap dress as the name suggests, wraps onto your body and is adjusted with a belt. The adjustment feature is the reason why it suits so many body shapes. Go for a good quality jersey fabric, that has a nice drape over the body. Diane Von Furstenberg (available at Westfield Sydney and at selected David Jones) is the queen of the wrap dress. Most fashion designers in Australia include a wrap dress in their collections – try Events, Basque (at Myer), Howard Showers, Jane Lamberton (at Myer), Cue and Charlie Brown (below pictured wrap dress is from Charlie Brown). Apart from wrap dresses, you could try a shift dress, a shirt dress (pictured below from Forever New $89.99), a knit dress or maybe a fun floaty a-line style dress. Whatever you choose make sure its wearable day or night.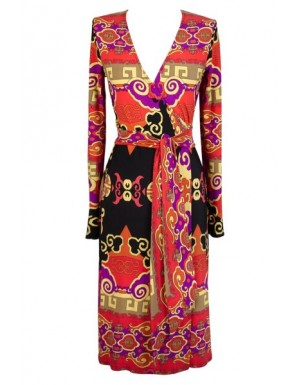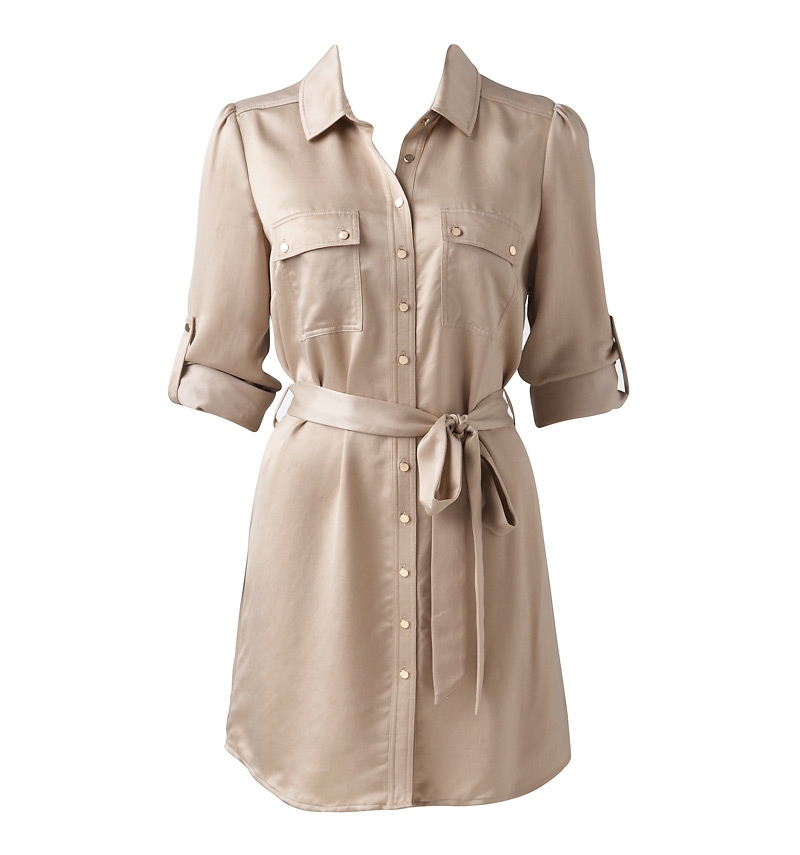 A Tailored Jacket or Blazer
A well cut and fitted jacket or blazer, in black or navy is essential. Worn casually over a tee and jeans or over an elegant dress, it's a must have item. A black tuxedo style jacket is also a great option! Opt for a style that has one or two button. I've seen some nice ones at Cue, Witchery, Farage, Oxford, Portmans, Herringbone, David Lawrence and Carla Zampatti. The below black wool jacket is from Jigsaw $399.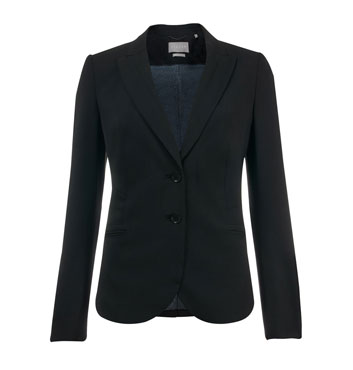 Some Versatile Tops
5 -10 versatile tops – you need a couple of tops that can be worn with jeans, shorts, pants etc. You always need a classic white and black. A couple of coloured ones – maybe red, blue and purple, a couple of prints – maybe stripe, animal print and polka dots and a couple of textured tops, such as lace and sequin. That way you have all bases covered. Choose a neckline that suits your body shape, for example if you're an hourglass choose a low open neckline. Keep it simple, and go for a top quality (natural)  fabric. Forever New, Portmans, Zara, Topshop, Sportsgirl, GAP, Marcs, Country Road, Esprit and Glassons are all great places to look.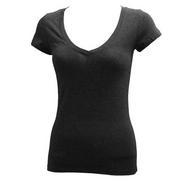 White Shirt or Blouse
A white shirt can be worn with shorts, a skirt, under a strapless dress, with a suit, over pants and paired with jeans for that classic look. Choose a beautiful cotton fabric, with good quality buttons and collar. I'd recommend long sleeves over short (as you can always roll up your sleeves). Again keep it simple, elegant and get one that flatters your body shape. I  also highly recommend  a black shirt (as a second option), as a black shirt will go with everything. Try Country Road, Jigsaw, Witchery, Target, Portmans, Herringbone, RM Williams or Farage.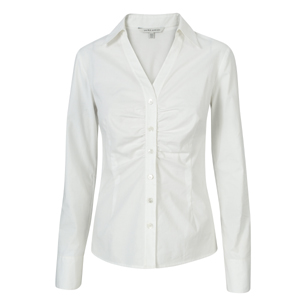 Well Fitted Jeans
Jeans are the most versatile piece of clothing, a definite must have. Choose a style that best flatters your body shape. A darker shade will always be more flattering and versatile. Bootcut styles flatter most shapes, especially if you have some booty. Skinny jeans are ideal for tall and slim women and jeans with a higher waist can help keep the tummy in. For more rounded apple shaped women, soft denim pants are a great alternative. I highly recommend JeansWest (pictured below $69.99)- as they are well priced, yet have heaps of styles for all body shapes, plus their staff are all trained to help you find the perfect pair. Other great denim brands include: Levis, Levis Curve ID, Lee, Mavi, J-Brand, Nudie, Bettina Liano and True Religion (great styles for really tall women).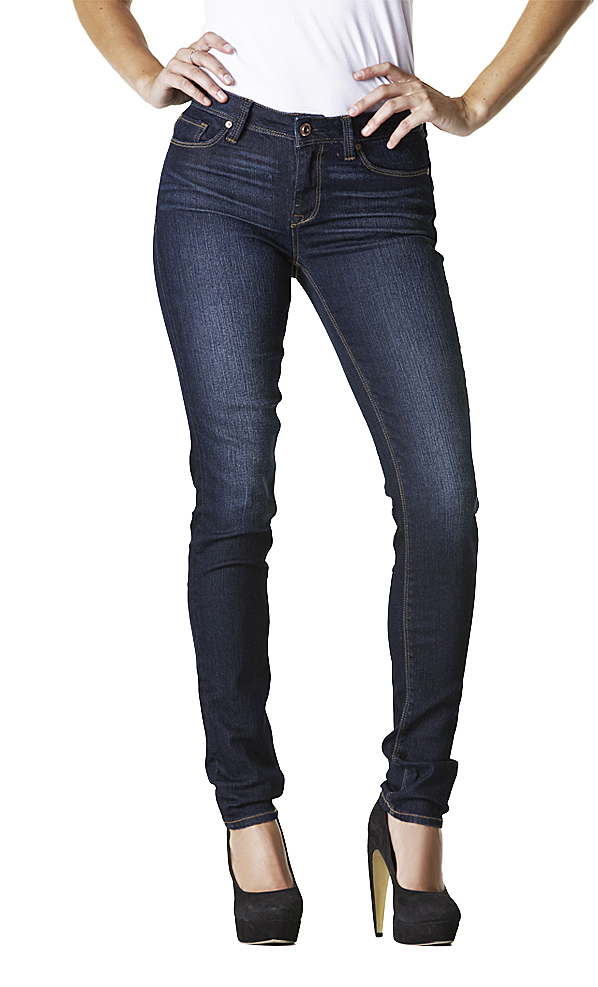 A Pair of Black Heels (and ideally a pair of nude shoes)
If you only had to own one pair of heels (shock horror!!), make them a black pair of leather peep toe or closed toe style heels with a healthy heel. Something that could be worn with a dress, a skirt, a suit or under jeans. For a second pair, I cannot stress how amazing a nude pair of heels are. They will go with everything and elongate your legs, making them look longer and leaner. Umm, hello… no brainer! Check out PeepToe Shoes, Wittner, Payless Shoes, Tony Bianco, Wanted, Betts, RMK and ZU.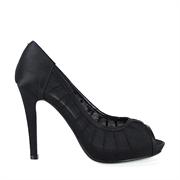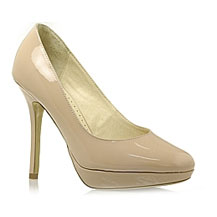 Black Pants or Trousers
Another versatile piece of clothing that can be paired with a tee, a shirt or worn under a jacket. Dress them up or down. Choose a style that suits your body, draping nicely over your legs. If you are bottom heavy avoid any styles with pleating or chunky pockets, as these will just unnecessary volume. Avoid trend based styles such as harem (also known as poo catchers or MC Hammer pants) – You can't touch this!! The below black pants are from Forever New for $79.99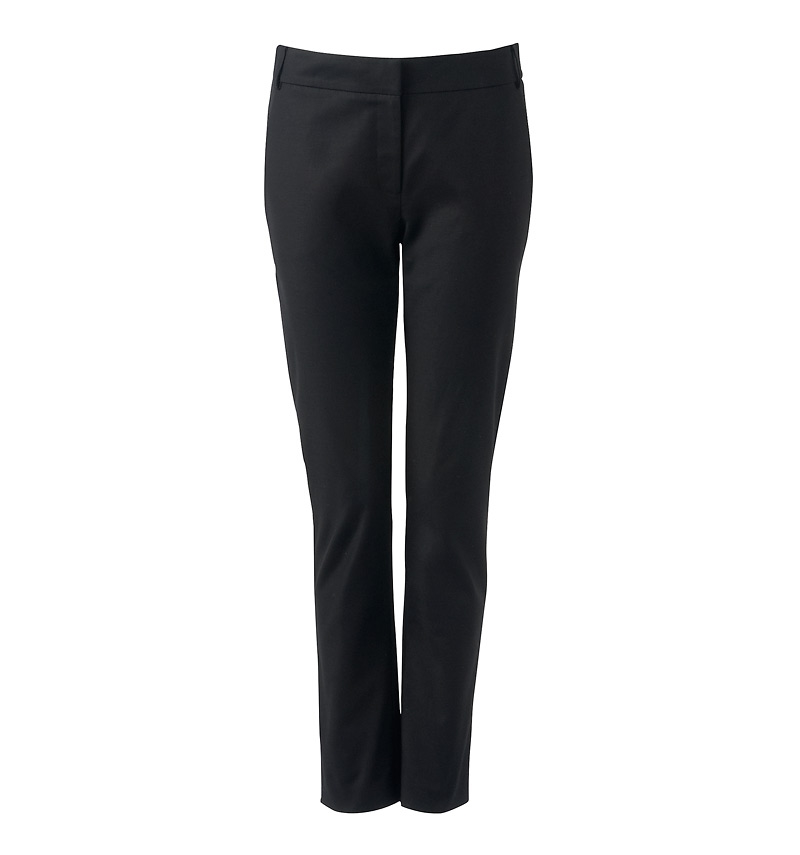 Black Skirt
A black skirt (just like the black pants), will go with everything. Again choose a style that flatters your body shape. A-line styles suit most body shapes, especially pears, top heavy and cones and more structured pencil skirts (pictured below) suit hourglass shapes.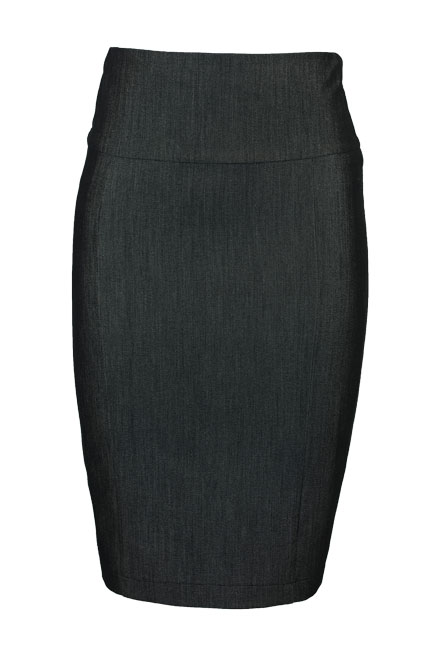 Well Fitted, Good Quality Undergarments
I cannot stress this enough. It's just like building a house, you need good solid foundations to build a house on. Same goes with clothing, if the undergarments are not right, your clothes will not sit right nor look great. Every couple of years, go and get fitted with a good bra. Shop from stores that have well-trained staff such as Bras n' Things. For those special fashion moments when you need to squeeze into a special frock, embrace 'magic underwear' and 'body shaping undergarments' to help give you some extra lift, pull and support. Try Bra's n Things, Myer and David Jones.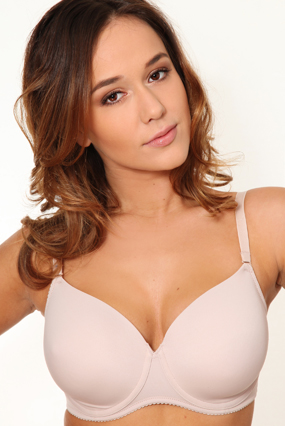 A Belt
and last but not least … a belt. Belts as so under rated. Not only do they help keep your pants or skirts up, but think of them like instant tailoring. Whenever you put something on that is a little shapeless, just add a belt. A belt can be worn over a dress, a jacket, a coat, a top…anything! Besides the most narrow part of your body is usually around your waist or under your bust, so use a belt to highlight this.
A belt also acts like a nice accessory, so grab a few skinny belts in a few colours. For an instant injection of colour, add a skinny belt. Colette, Portmans and Sportsgirl have a massive range for $15 and upwards.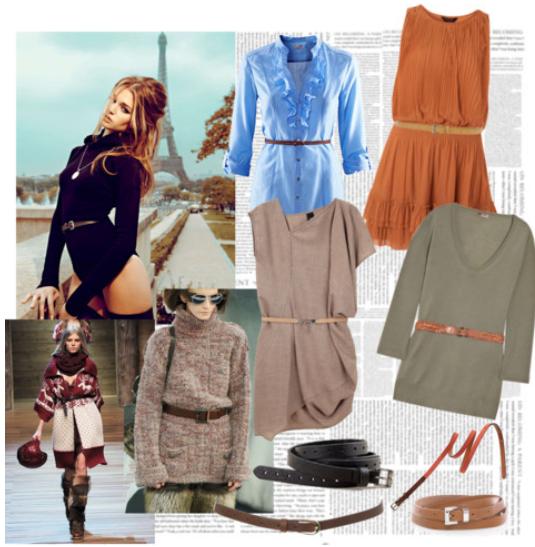 If you have any questions at all or need some FREE styling advice, then please leave a comment below. Happy to help answer any questions you have or help you locate that perfect garment….