As I watched Queen Madge's fabulous Superbowl half time performance, I did feel I had seen the concept very recently at Kylie Minogue's 'Les Foiles' tour. Check out these comparative images below and tell me what you think…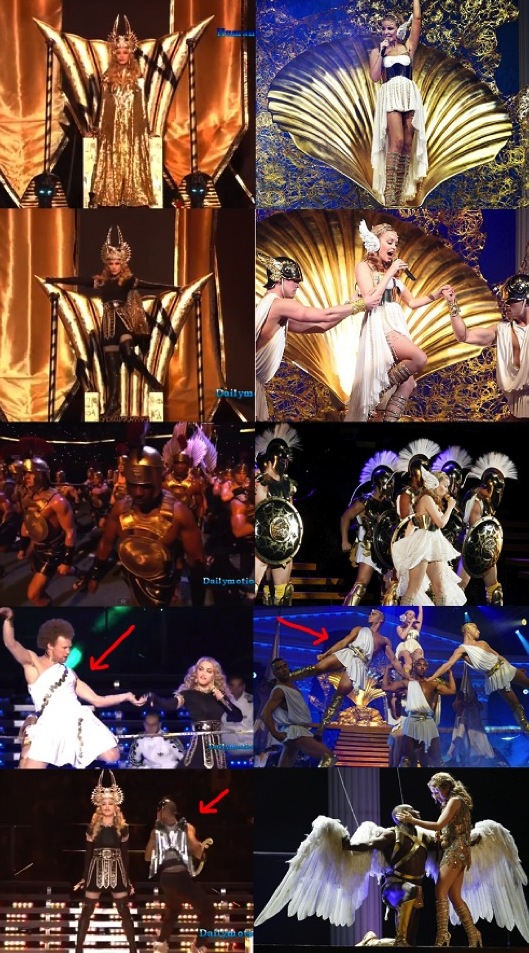 While Kylie's costumes were made by Italian design duo Dolce and Gabbana. All three of Madonna's costumes were Givenchy Haute Couture and her dancers wore Adidas by Jeremy Scott.
Now lets break down what Madonna wore, head to toe….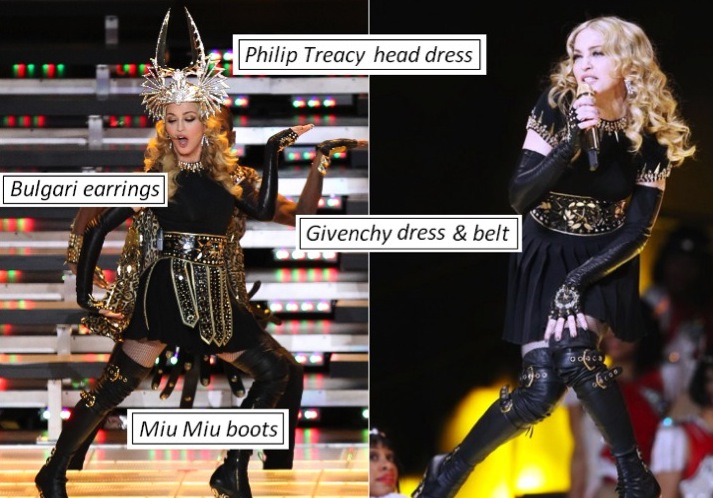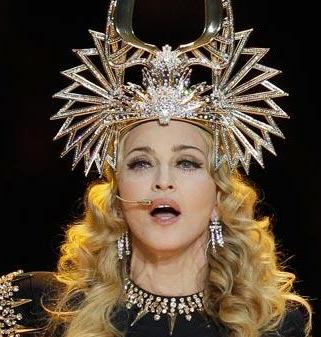 Do you think Madonna copied Kylie? what did you think of Madonna's Superbowl performance? please leave a comment below….