Did you know that Miranda Kerr has her own range of organic skin care? It's called Kora Organics and its amazing stuff.
Miranda Kerr began developing the KORA Organics Skincare range with a team of experts about three years ago. Today her products are stocked at David Jones Department Stores, most Terry White Chemists and other selected health food stores, Beauty Salons and selected Professional Spas throughout Australia.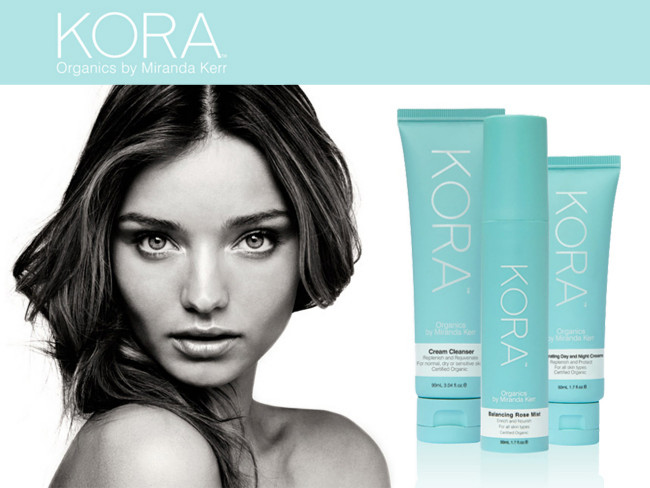 Kora Organics Skincare products are infused with antioxidant rich Noni, Essential Fatty Acids, Herbal Extracts, Essential Oils and Vitamin A, C and E and many other highly rejuvenating and replenishing ingredients. Designed to nourish, replenish and re-hydrate the skin.
I personally love the range because I have sensitive skin and suffer from psoriasis. In particular I am loving the Soothing Day and Night cream, the lip balm, Enriched Body lotion and the luxurious Rosehip Oil. I've been mixing a few drops of Rosehip Oil into the moisturiser and then rubbing onto my face and neck and let me tell you it feels just like heaven.
Most products on the market are packed with harmful chemicals, which irritates my sensitive skin. But so far (touch wood) my skin really seems to be enjoying Miranda's organic touch. Thanks Miranda!
I agree with Kora's philosophy that "As skin is our largest organ, it is vital we pay special attention to what we put on it, which is why KORA Organics is made from plant derived and certified organic ingredients; that comply with the natural and organic cosmetic ingredient standards".
For more information or to buy the Kora range online click here