Here are all the wardrobe essentials that every guy should have in his wardrobe.
The trick to having the perfect wardrobe is ensuring that you have those classic versatile items that you can mix and match, to ensure that you always have something to wear for every occasion. Once you have the wardrobe classics you can then introduce the trend pieces, and slowly begin to build the perfect wardrobe.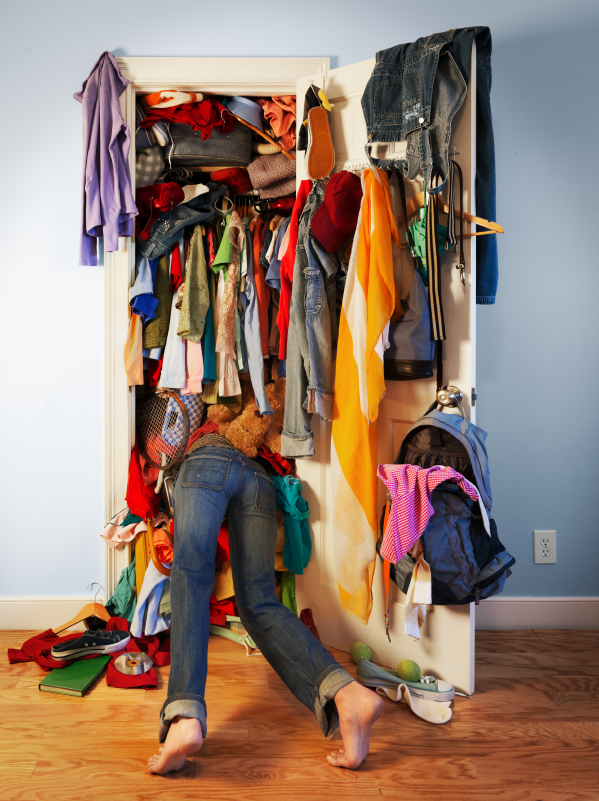 Step 1 – Have a wardrobe detox
We generally wear 20 percent of our wardrobe, 80 percent of the time. So its time to have a good hard look at what is actually in your wardrobe and give it a good clean out. A cluttered wardrobe causes a cluttered mind, and can turn the simple task of getting dressed every morning into a nightmare. Some people spend more time searching through their wardrobes for items, than actually getting ready. A cluttered wardrobe also makes you loose visibility of what you actually own, which can lead you to buying more of what you probably already own.
When it comes time to give your wardrobe a good detox. Prepare to be ruthless, grab a garbage bag and adopt the general rule if haven't worn it during the last two or three years then remove it from your wardrobe. Rather than just throwing your clothes away, donate them to a local charity. Knowing you will be helping someone else is an added benefit.
Once you have had a wardrobe detox, its time to make sure you own those essential items that every guy should have in his wardrobe. If you don't have these, then this should become the focus of your fashion shopping going forward.
Step 2 – Shop for these essential wardrobe items:
1) A good quality suit
You can't go wrong with a charcoal or black suit, look for a well tailored black suit ideally a one or two button style. When you're not wearing it as a suit, consider wearing the jacket with jeans for a smart casual look. Brands to consider include M.J Bale, Herringbone, AG, Calibre, Zara or for a budget friendly buy try Roger David.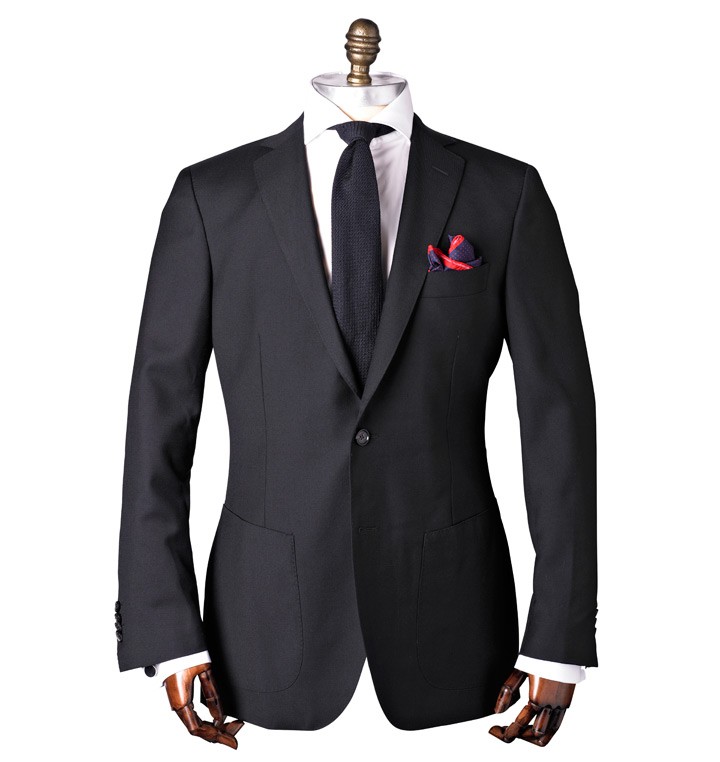 2) A couple of basic t-shirts
You should own some basic block colour t-shirts in the classic colours of black and white, perhaps one or two colourful options (such as blue or red) and perhaps a simple print t-shirt such as a nautical stripe. The more simple they are, the more flexible they will work with other items in your wardrobe. A collared polo top is also a great option to consider. Try Industrie, Country Road, American Apparel, Cotton On or Zanerobe.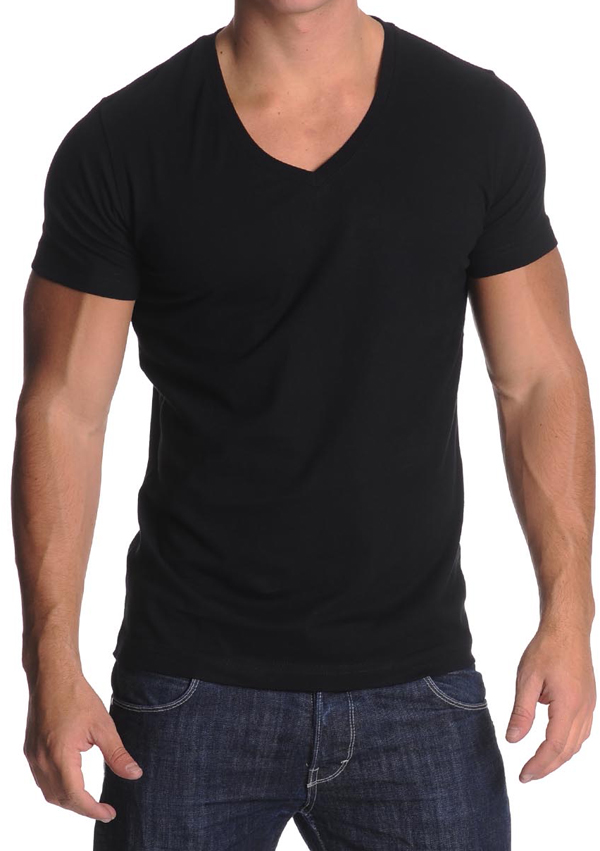 3) A crisp white shirt and black shirt
Look for good quality shirts, with a nice crisp collar and a good cut. Try avoid shirts that are too boxy or oversized as they will just make you look shapeless.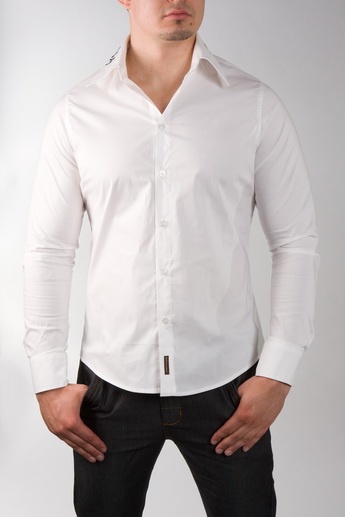 4) Good fitting jeans
Many guys tend to wear jeans that are way too big for them, look for well-fitted jeans in a straight leg or slim leg style. Go for a classic indigo wash and avoid all ripped and faded styles. A classic dark pair of jeans is much more flexible and can be worn casually or dressed up. Try Levis, Lee, Neuw, Ksubi, Nudie or Dr Denim.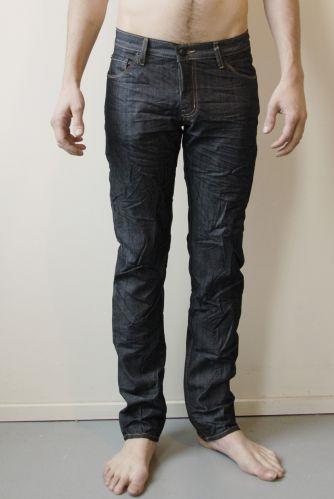 5) A blazer
A more casual style of jacket in a navy, beige or perhaps a textured fabric like a classic tweed. A blazer can be teamed with a t-shirt or shirt, with jeans or pants.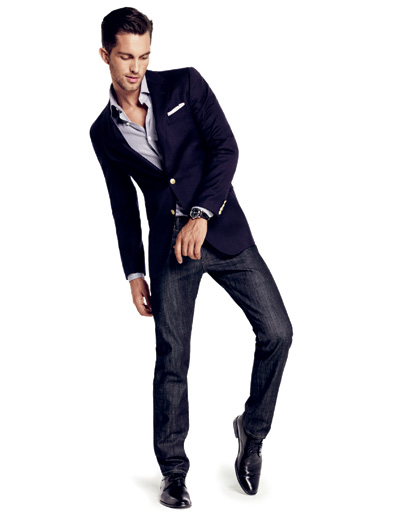 6) A pair of shorts
A pair of beige, navy or black shorts that sit on or just above the knee. Avoid shorts with cargo pockets or bulky details. Keep them simple and sharp, and ensure they are a good tailored fit. Nothing baggy or oversized. Denim shorts are popular but can be hard to dress up, but are great for casual daywear.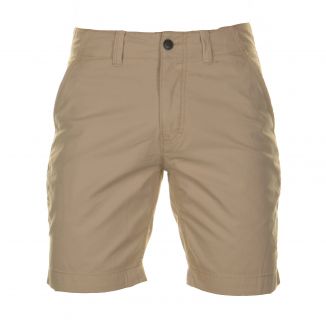 7) A pair of black leather shoes
A nice pair of black leather shoes can be worn with your suit, pants or with jeans. Look for a nice quality leather and a pointed style. Avoid any square-ish styles. Check out the range by Aussie men's shoe label Antoine + Stanley www.antoineandstanley.com (below pictured ones are $175 from Antoine and Stanley).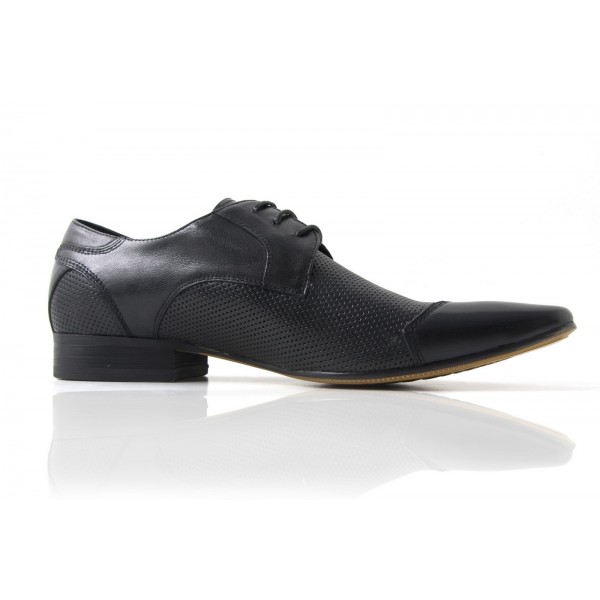 8) A pair of casual shoes
A cool canvas shoe, boat shoe or loafer can be worn casually with shorts or jeans or chinos. Navy or tan are safe yet versatile colours. Don't be afraid to inject some personality into your outfits with a splash of colour, such as a red or blue loafer (these below loafers are $139 from Antoine & Stanley).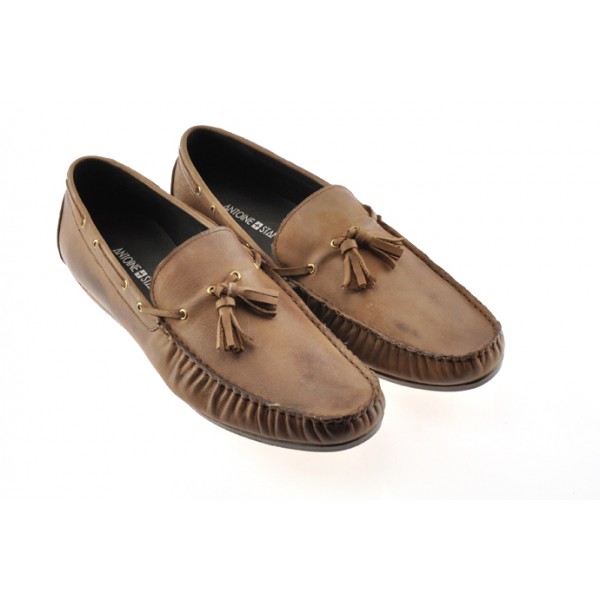 9) A sweater
A classic v-neck sweater in black or grey. This can be worn over a t-shirt or shirt. A hooded option could also work, however it's a little more casual in style. In the cooler months a sweater or jumper is the perfect way to create layers.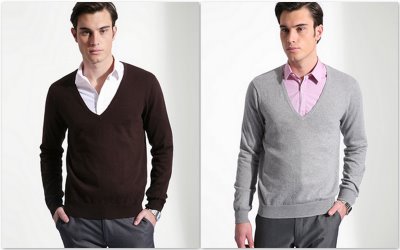 10) A winter coat
A nice warm coat or trench coat in the cooler months will keep you warm. A black wool coat such as a pea-coat or trench coat. Always look for a coat that has a tailored silhouette, avoid anything puffy or bulky, as this will only make you look like the Michelin man.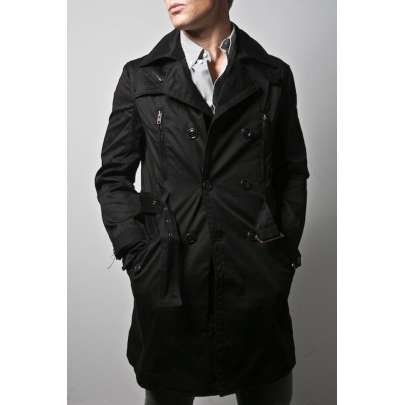 Step 3 – buy the trend pieces
Once you have the wardrobe essentials, you can then focus on seasonal trend items. These will come and go out of fashion, so my biggest tip is don't spend too much on trend pieces. Instead invest your money in the classic essentials. Some key pieces that are in vogue right now include:
Coloured chinos and denim
Key colours we are seeing are plum, rust and mustard. You can find affordable options in General Pants or Roger David.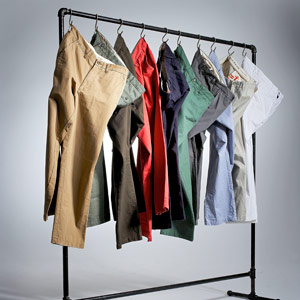 Denim shirt
Denim shirts are back big time, and it's ok to dabble in some double denim. Just make sure you wear different shades of denim.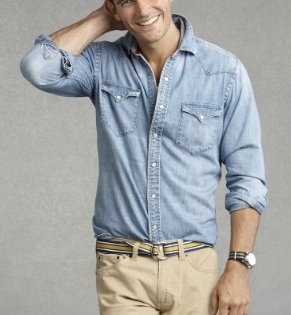 Varsity jackets
We are seeing lots of the American preppy/ college looks, varsity style jackets, check shirts, bowties, chinos, loafers etc.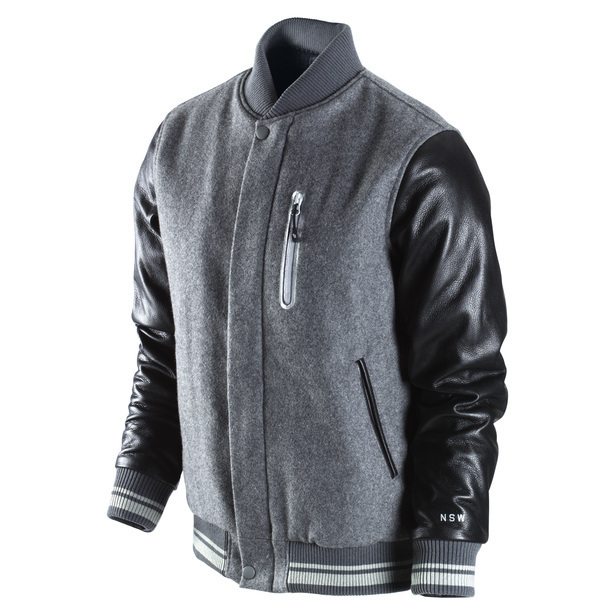 Chunky knits
Are making a comeback as too are thick and cosy cable knit cardigans.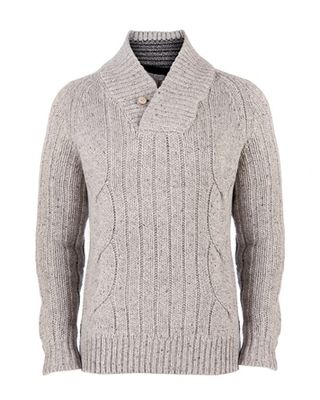 English gentleman chic
We are seeing rich textures such as tweed, corduroy pants and jackets, elbow patch details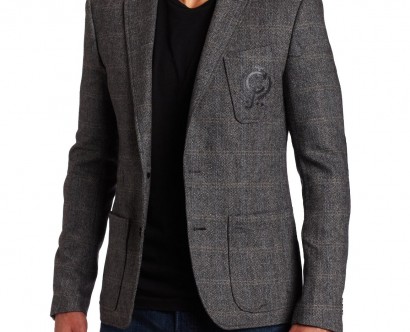 Leather jackets
Leather jackets are always cool, but this season there is an explosion of leather. You can never go wrong with a well-tailored black leather jacket, in a light to medium weight.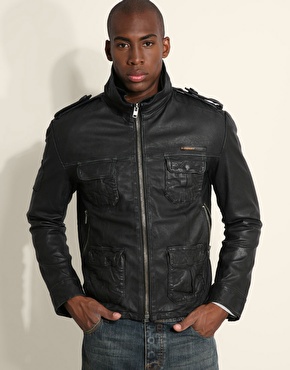 Special mention – I also wrote this post for a special cause called "100 days of Style", which is aiming to raise awareness of Prostate Cancer. Check out their website and fashion blog – http://100daysofstyle.com/category/blog/
GUYS – if you have a fashion question, need to know where you can find something or just need someone to shop with or help you shop, just give me a shout any time. Just leave a comment below or email me donny@galella.com