You do NOT need cosmetic surgery to look younger. I made Dorathy look at least 20 years younger, just with the right makeup, hair and clothes (and only in 2 hours). When I met Dorothy she looked washed out in a sea of boring navy. With darker hair, the right makeup and a gorgeous colourful dress she totally came alive.
Check out Dorothy's extraordinary makeover…
Dorothy had not worn a dress for over 11 years, so I felt extra honoured that she trusted me to put her into a frock. As a result she purchased this cute floral frock. Her new found confidence is fabulous and again proves that we all have the right to look and feel amazing, no matter our age, shape or size.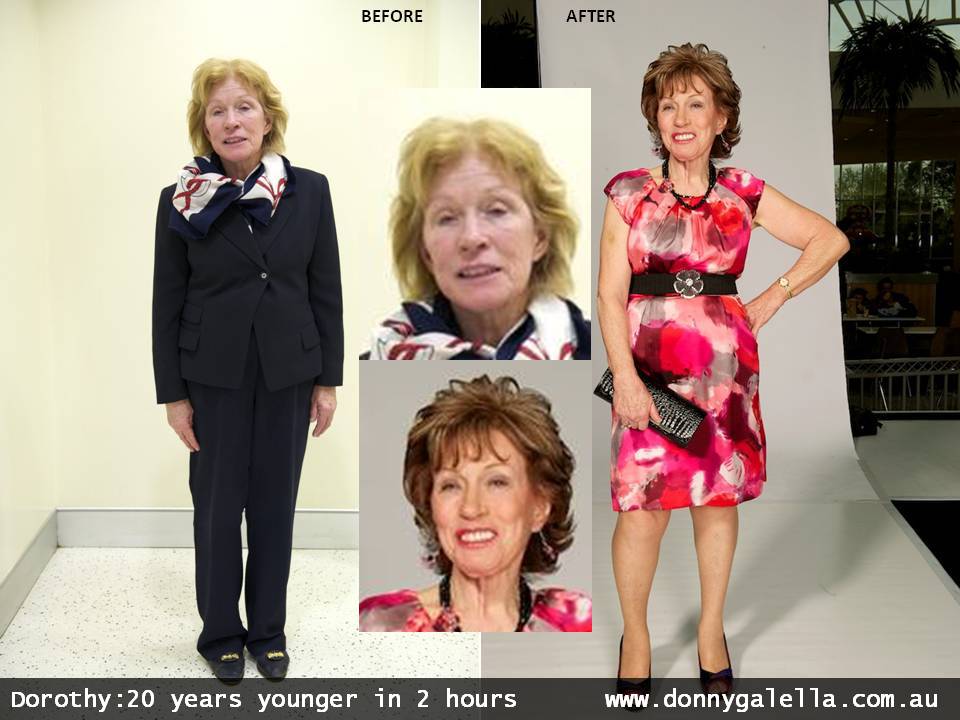 Do you think Dorothy looks younger? love to hear your thoughts, please leave a comment below…