You are invited to come to my free Westfield Style Workshops and mini personal style sessions. Be sure to get in quick! Here are all the details…
Westfield and myself LOVE making fashion and style accessible to everyone. After all, we all deserve to look good and feel fabulous, no matter our age, size, shape or shopping budget. So this season, there are a truck load of FREE opportunities to see Gok Wan, myself or one of the many other fabulous Westfield stylists.
So make some time for you! its time to make you feel fabulous. If you have kids – find a babysitter, if you have a partner – get them to stay home. Make some time for YOU!
Why not grab some girlfriends and make it a girls day out? It's free, fun and I personally promise you will be inspired by fashion and motivated to have more "me time". Here are just some of the free fashion activities up for grabs…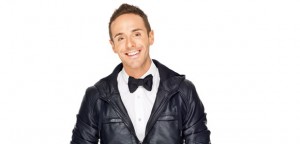 FREE Style Workshops with me (Donny Galella) at Westfield Eastgardens (located in the Eastern Suburbs of Sydney).
These workshops are hosted in an intimate setting (about 60-70 women), loads of great fashion, refreshments will be served and fabulous gifts and prizes up for grabs.
WHERE: Centre Court, Ground Floor outside Myer
SAT 14th APRIL: 'Wardrobe Must Have's this Season': Dress right on trend, without the expense of an entire new wardrobe.
Session 1, 11.30am or
Session 2, 2.30pm
THURS 3rd MAY: 'New Season Trends from Day to Night', 6.30pm: I will show you how to take the best season trends from the office, to lunch to a night on the town.
SAT 5th MAY: 'Timeless Style', 11.30am:Celebrity Makeup artist, Rae Morris will also join me on stage for head to toe inspiration. After the show, get your copy of Timeless Makeup, by Rae Morris signed by the lady herself.
TO BOOK THESE WESTFIELD EASTGARDENS SHOWS – CLICK HERE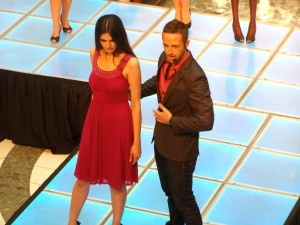 WESTFIELD PARRAMATTA STYLE WORKSHOPS
These huge mega stage shows will feature loads of fashion, dancers, choreography, refreshments and much much more. For a bargain $10 fee you not only get a fabulous show but a $20 Westfield gift card. Ahhhhamzing!!!
When: Thursday 29 March, 6pm & 7pm & Saturday 31 March 12pm & 2pm
Where: Centre Court Level 2
Cost: $10 (but you get a $20 gift card).
Book: Email parramattamarketing@au.westfield.com (Spots are limited and we will confirm with a reply email). Get in quick!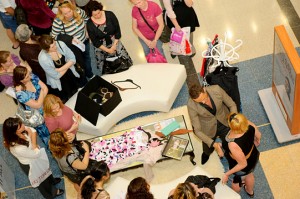 FREE 15 MINUTE SESSIONS 1-ON-1 WITH ME (DONNY GALELLA) and FREE GROUP SHOPPING TOURS
Westfield Eastgardens are very kindly giving away FREE 15 minute sessions with me at The Style Lounge  and FREE group shopping tours. To book these simply CLICK HERE
For more details about fashion services at your local Westfield or any of the above fashion services – click here