White used to be a colour reserved just for the warmer months. But not any more. Wearing white in winter, is a thing apparently. So I decided to give it a crack.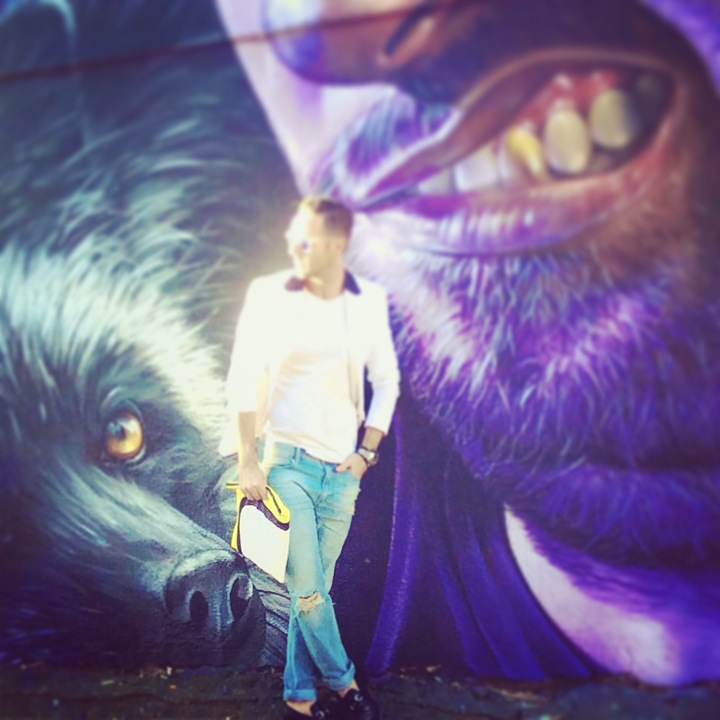 A pop of colour courtesy of the bag I'm holding which is made my a very clever friend of mine. The label is called By Johnny. It was a special gift, so sorry you can't buy it.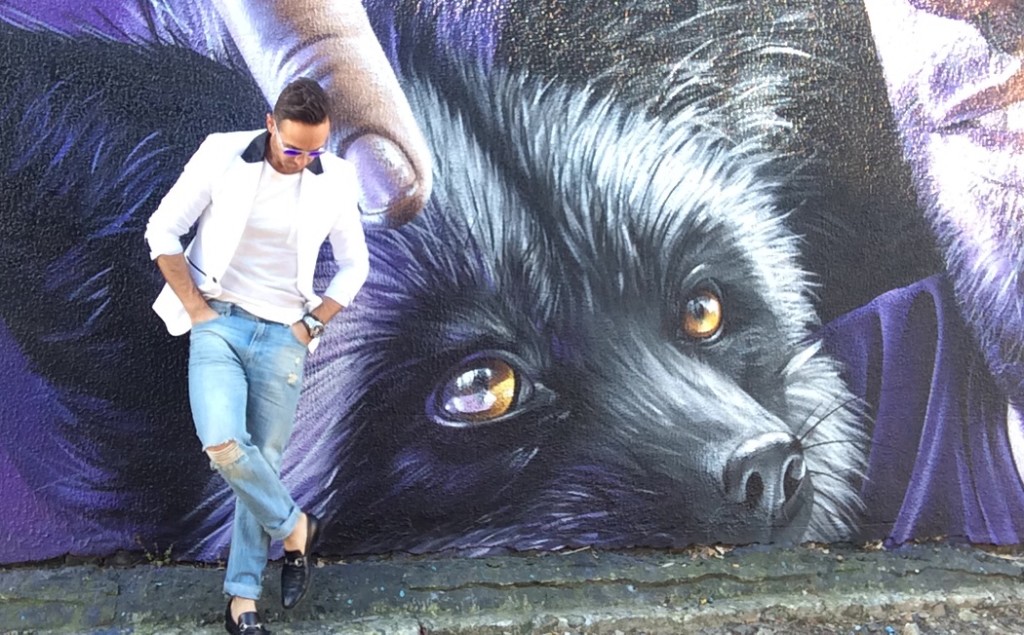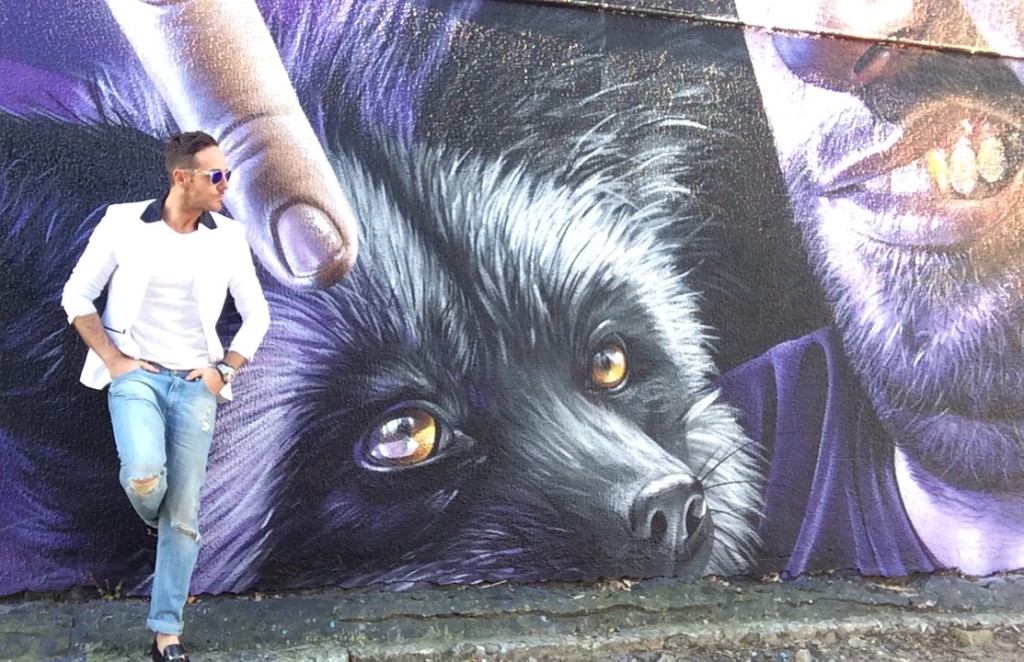 Hey Fellas. A white blazer is a must for now (the cooler months) but you will wear it to death in the warmer months. It'll be a fun, lighter alternative to the black jacket you usually wear. To give it some gritty edge add some distressed (ripped) jeans and a cool relaxed t-shirt. Maybe even some high tops or sneakers for bonus cool points. When shopping for a white blazer, opt for a one or two button style.
SHOP MY LOOK:
White blazer – CLICK HERE
White t-shirt – $24.95 from Cotton On (Teardrop Tee) – CLICK HERE
Jeans – $40 from boohoo.com CLICK HERE
Sunglasses – $59.95 from Local Supply – CLICK HERE
Shoes – I'm wearing my trusty Gucci loafers, but these would  do the trick – CLICK HERE