William is a self confessed Geek, who needed a hand to pull together an outfit for a casual christmas party and his upcoming birthday. We hit the shops together, this is what transpired.
From Geek….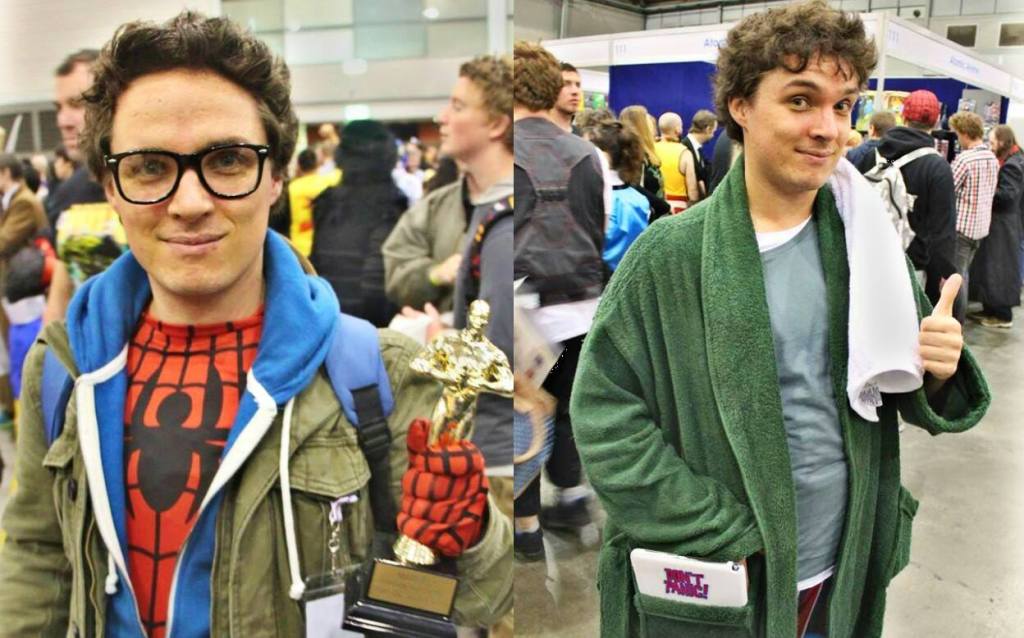 To Chic….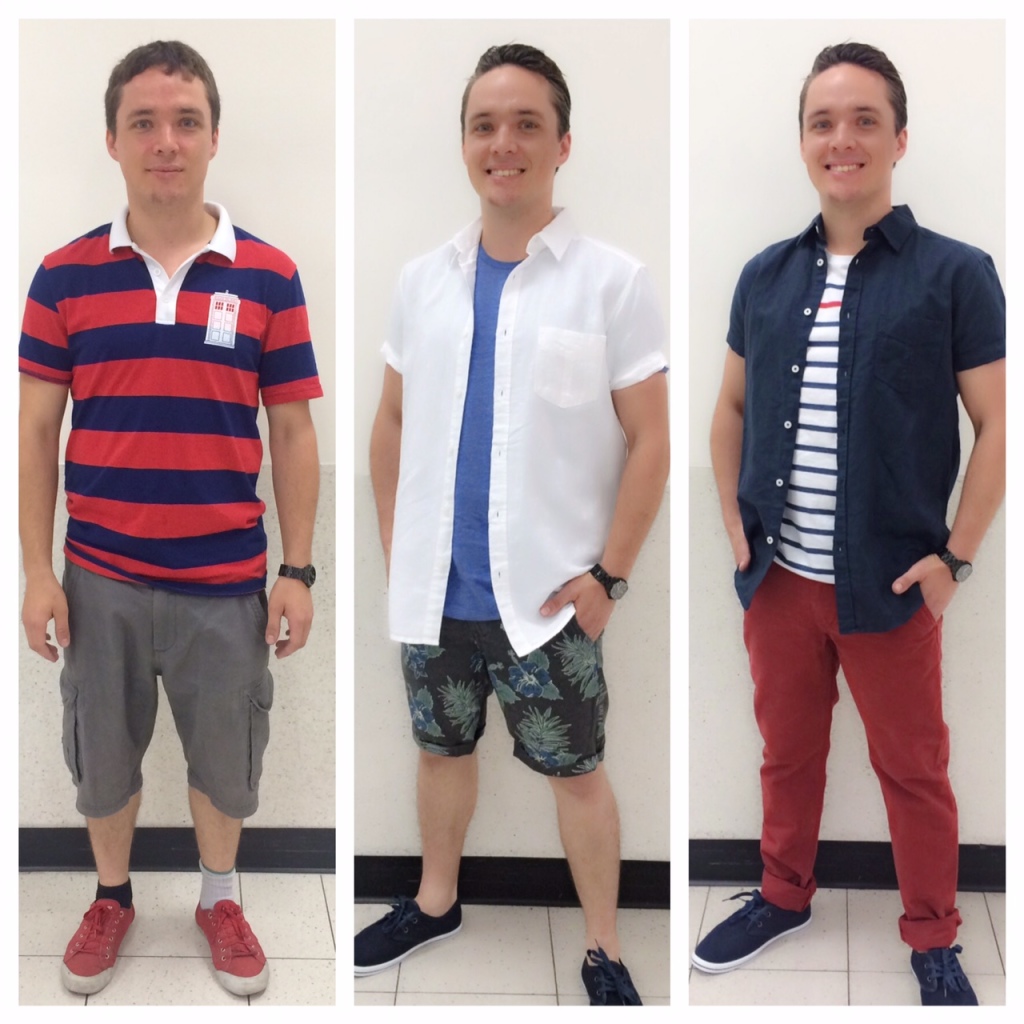 HOW?
It took less than one hour to shop, style and make over this handsome young man.
Hair – a shorter style with some pomade hair product to give him a more sleek and modern look. Pomade is the current "buzz" product in hair styling.
Clothes – both of his 2 new outfits are from Target (middle outfit & right hand side outfit).
Outfit 1 – Casual (middle pic).
Prints are still a massive trend, these print shorts are fun and a great way to embrace this trend.
Print shorts $25
Australian cotton T shirt $15
Shirt $30 –
Lace up shoes $49
Outfit 2 – Smart Casual
The 'Nautical' look of red, navy and white is always a winner. Just accessorise with a 45 foot yacht and you're good to go.
Shirt $30
T shirt $10 (a complete style steal!)
Chinos $30
Lace up shoes $49
Shop these looks in-store or online at www.target.com.au
Happy Styling!
DG