Many women are most concerned about their hips, thighs or butt, so here are some hints and tips to help you.

You may be a classic pear shape or find that when you put on a couple of KG's they go straight onto these areas. Or you may just be self conscious about your lower half? The ultimate styling trick is to get people to look away from your areas of concern. Make them focus on your face, chest, arms or legs – anywhere but your areas of concern. Let them notice your best assets. We all have parts of our body we like and those we don't like as much.
Well how do I do that? I hear you ask.
Take a look at Heidi… and what's the first thing you notice?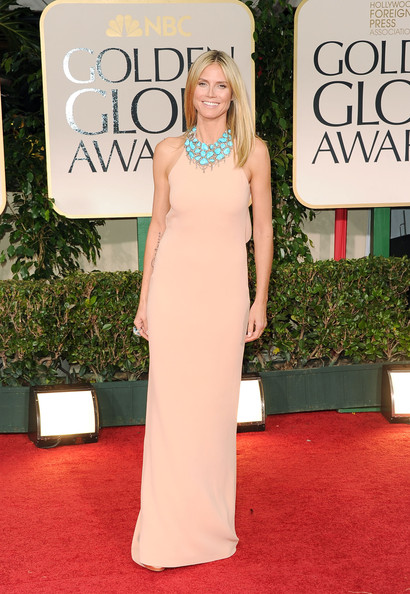 Her necklace right? exactly. So by wearing a statement necklace, a big pair of earrings, a scarf or brooch, these accessories will all help draw attention up north. Human eyes are instantly attracted to the brightest thing, shiniest thing or most colourful thing about your outfit. So use colour, prints and accessories to draw attention to your best assets.
Check out this pretty lady on the street, whats the first thing you notice?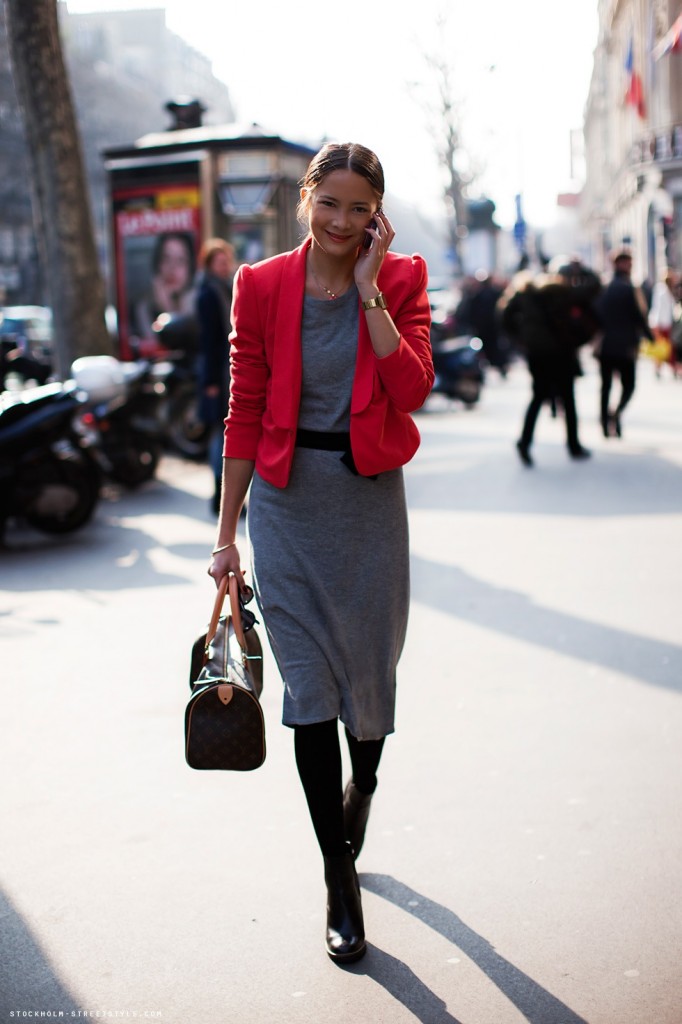 Her red blazer, yeah? Another fab trick is always wear colour and prints on your top half and darker colours on your lower half.
Ok, check out our next cool lady…. what do you see first?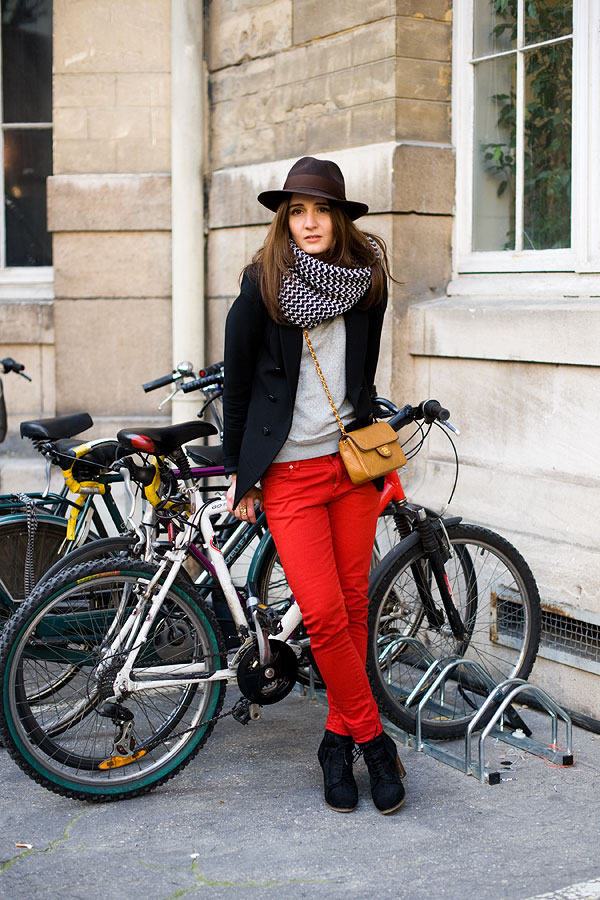 Red jeans? that's right. Our eyes always notice the brightest thing about somebody's outfit first. So coloured jeans are probably not the best thing for you to wear if you are self conscious about your lower half. Even though she has a hat and scarf on, our eyes still go down south.
Wearing prints on your top half will also ensure the focus is away from your area of concern, check out Miss Print below. I'm certain your eyes will see her busy coat followed by her belt.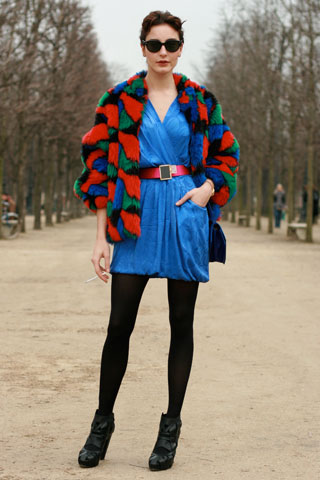 Ok, check out the next gorgeous lady and tell me where your eyes go?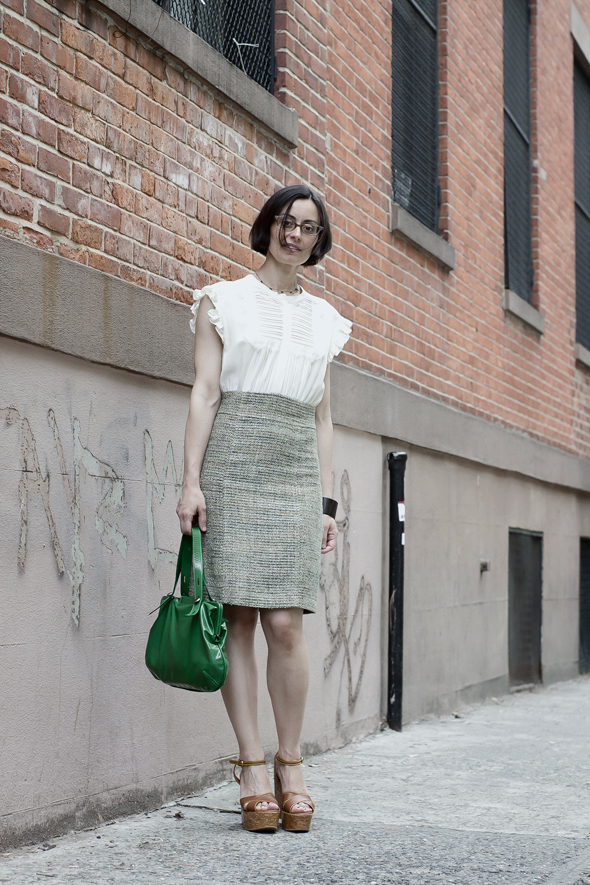 So your eyes probably wandered down to her statement green handbag? Exactly. A colourful or print statement handbag is the perfect accessory focal point. Carry it down low and it will draw attention to your legs. However if you carry a clutch under your armpit, the focus will become your chest and top half. So, how you carry your bag, can even help create the focal point of your outfit.
Natalie Portman is holding a clutch bag (that looks like a book – how cool!?), our eyes go straight to the clutch which is in line with her hips. Had she of held it under her armpit, the focus would have been around her chest.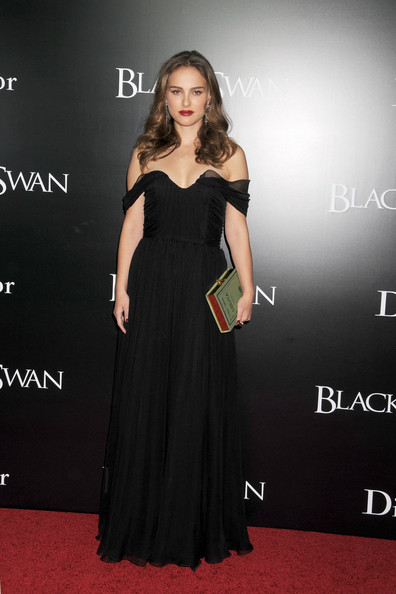 Just a few centimetres can really make all the difference. Check out the below yellow bag. The pic on the left is holding the bag a fraction lower which falls in line with the her knees, the other option (longer strap) this bag falls in line with her hip. If you carry a big bulky handbag that finishes in line with your hips, it could effectively make your hips look bigger.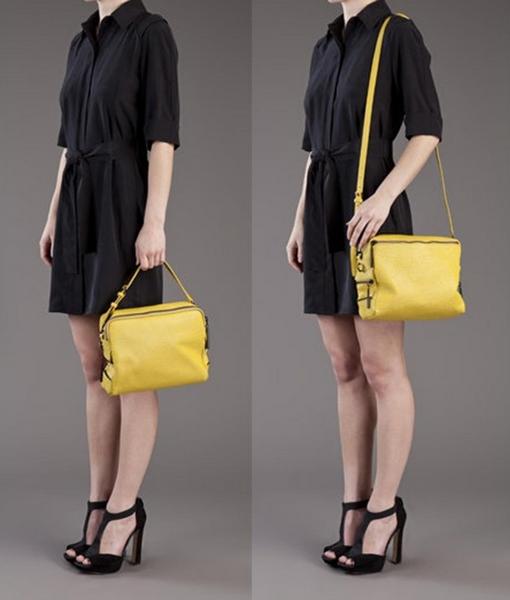 Wearing a bright colourful pair of shoes (such as on-trend neon) is a fabulous way to divert all attenion down south to your pins. Check out the below lady…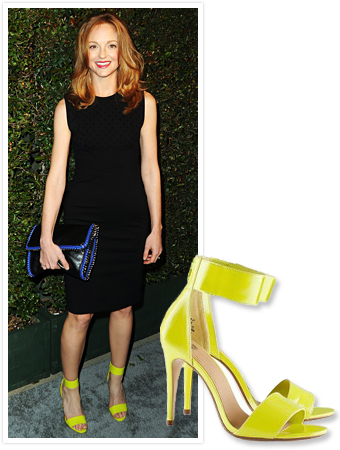 I'm assuming your eyes went straight to her shoes? It's one of the oldest tricks in the book. To make this work, try keep the rest of your outfit simple and just a pair of killer statement heels.
Being winter, the scarf is your best friend. Not only will it keep you warm but a colourful vibrant scarf is your instant SWOF (secret weapon of focus). So grab that scarf, drape it around you neck and peoples eyes will focus on it. See Miss Green scarf lady below.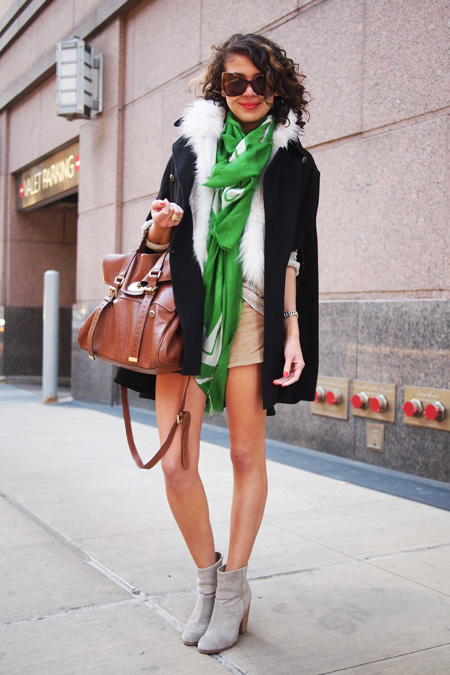 Do you love to wear stacks and stacks of bracelets and rings? like Miss Lemon below?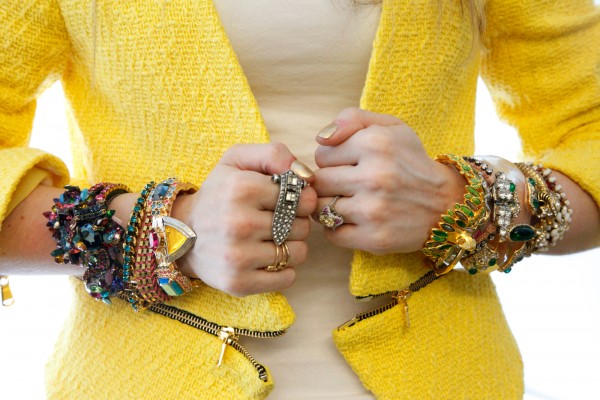 Well keep this in mind. When your arms are down by your sides, your bracelet stack is in line with your hips, which will draw attention to your hips and thighs. However a statement necklace and earring will always ensure the focus is up higher.
What about belts? well a colourful belt or statement belt will of course highlight your waistline. Your waistline is usually the most narrow part of your body, so a belt could be a great accessory to consider. When you see Miss Belt below, your eyes pretty much go straight to her red belt and bag. The focus is all about her mid section and then our eye goes to her shoes.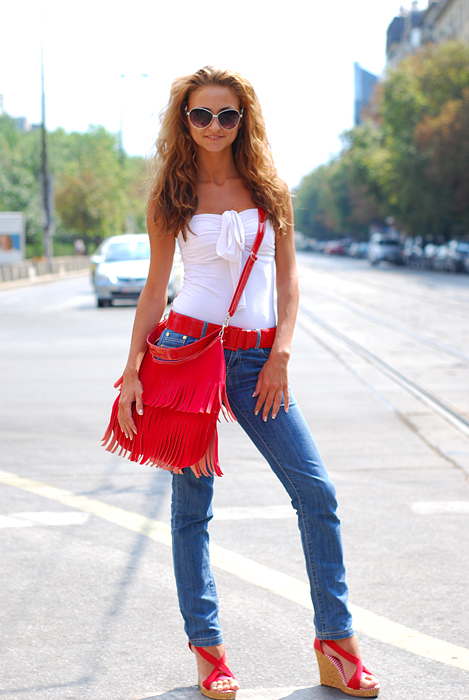 If Cameron Diaz's accessories could talk they would say "Hi there,  check out my waist, oh and then check out my legs". Rumour has it, that Cameron isn't happy with her bust size. So her clever stylist has used accessories to take the focus away from her area of concern and highlight her best assets.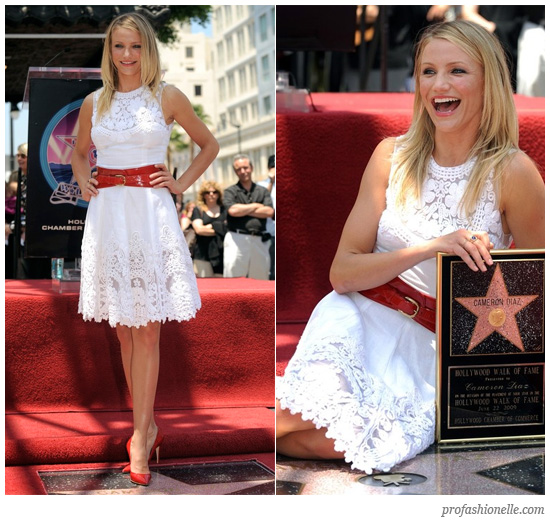 Well, that wraps up my blog post. If you ever have a style or fashion question please leave a comment below or email me donny@galella.com
Have a great day!
DG
x