This autumn/winter season (2012), Westfield have established a 'crack team of style experts' and I'm super proud to be in the mix. Here is a peak at the new TV commercials….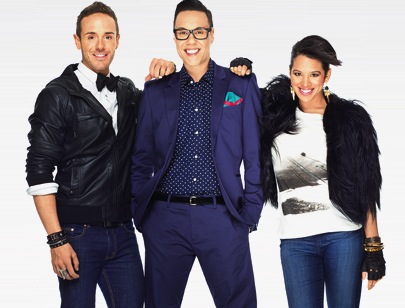 The truly fabulous Gok Wan (from the UK), Lauren Messiah (Westfield Stylist from Los Angeles, USA) and myself (Westfield Stylist, Australia), will be looking at global style trends and translating them for Australian shoppers, along with offering loads of useful style advice and tips.
Here is a look at the Westfield 'Exclusives TV commercial. These 3 products from Witchery, Diva and Betts are all exclusive to Westfield. Love these…
http://www.youtube.com/watch?v=T8u4d5HNPkw&feature=relmfu
In the 2nd TV commercial we talk about the key trends…
http://www.youtube.com/watch?v=0gIkuhRg7B0&feature=relmfu
This next video, is called "Meet the Stylists'. Gok Wan, Lauren Messiah and myself all talk about style and how it varies between our continents.
http://www.youtube.com/watch?v=cz3AVq8qWGw&feature=player_embedded
This autumn winter is truly going to be truly amazing. I feel that the fashion that will be on offer is the best autumn/winter range I've seen in a long while.
They key trends that we shall see are:
1) Lady like – 1950's inspired fashion, its timeless, elegant and flatters all body shapes
2) 1960's style – mini skirts, shift dresses, oversized beads and boots
3) Leather and lace – both are fab trends independently but team them together for a fashion forward look
4) Shimmer and shine – think sequins, metallic fabrics, embellishment and glitter.
5) Mixed/ clash prints – its a tricky one to pull of, but mixing prints looks uber chic.
6) Tuxedo dressing – inspired by the YSL smoking suit, a tuxedo jacket is a must have this season.
My top 5 must haves for autumn/winter:
1) a black tuxedo jacket
2) a leather jacket or skirt (faux leather is fine if your on a budget)
3) a lace top or skirt
4) a pair of leather ankle boots
5) a statement necklace – something dramatic that really packs a punch!