Based on the hundreds of women that I have met and styled, here are my top 15 fashion mistakes that women make.
1) Wearing clothes that are way too big, baggy and oversized for their body shape. Most women think they can "hide" their lumps and bumps under loose clothes, but this only makes you look bigger. The trick is to always cinch in the most narrow part of your body (not drown in excess fabric).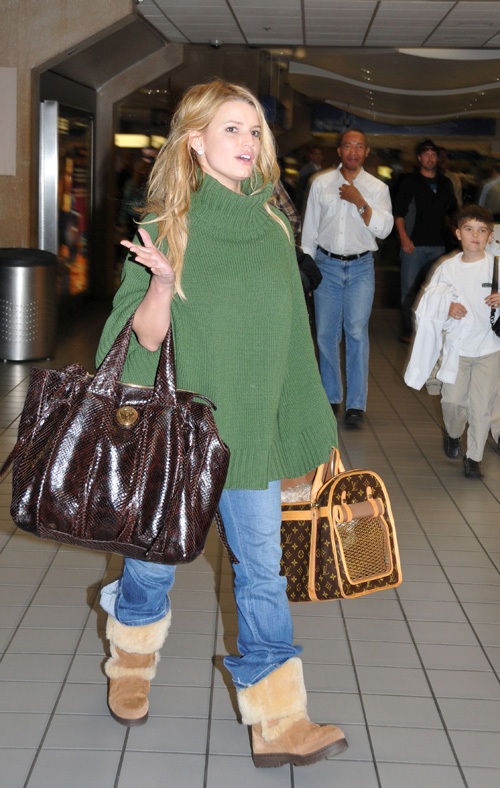 2) Wearing stockings with sandal style shoes or open toe shoes. Rather than wearing stockings, just moisturise your legs with some Dove daily moisturiser. This will make your legs look glossy and healthy. In the cooler months wear closed toe shoes with opaque stockings.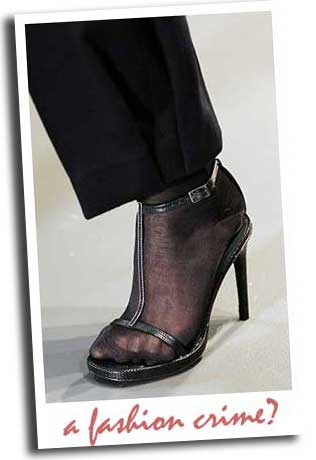 3) Wearing a bra that doesn't give the right amount of lift and support. A good quality everyday bra only has a shelf life of around 6 to 12 months. If the thought of spending money on something that no one else sees makes you cringe, then consider the fact that a perfectly fitted bra can instantly make you look 5 kilos slimmer. That is totally worth the $60.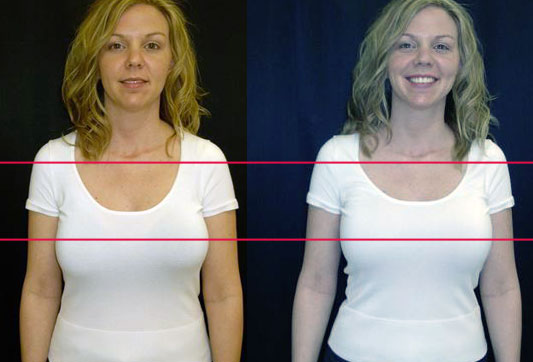 Pop into Bras & Things.
4) Unshaven legs under stockings. It kind of looks like tiny worms are protruding out from the skin on your legs. If you decide not to shave your legs then please don't try cover it up by wearing sheer stockings. Wear opaque (not see through) stockings if you have to.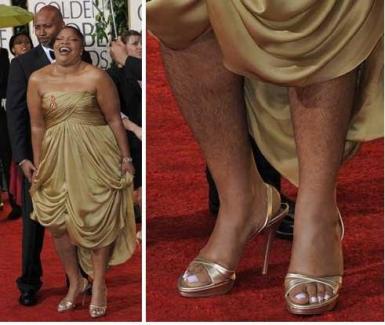 5) Wearing tracksuits everywhere. Yes they are comfy, but please keep the velour tracksuit just for home, gym or popping up to the local shop for emergency milk. Same goes with your UGG boots and PJ's.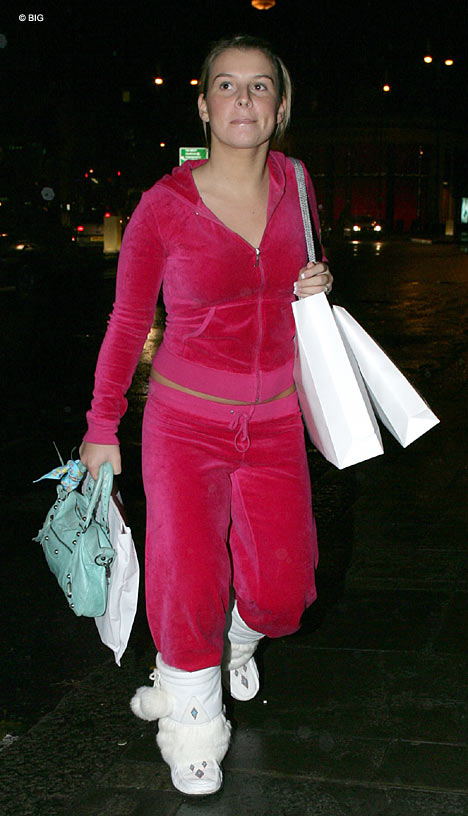 6) Counterfeit any thing, especially handbags or sunglasses. People with fakes make me angry. If you can't afford it, then don't fake it.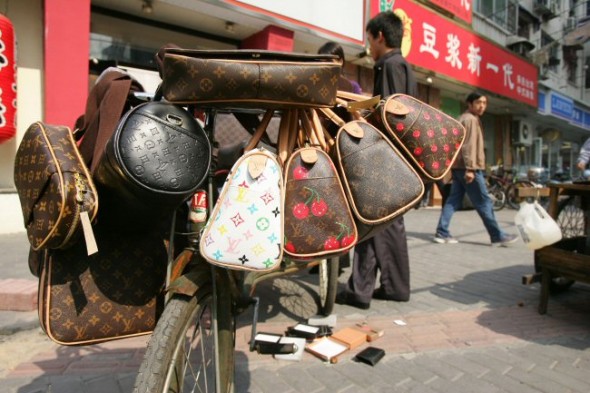 7) Bad makeup or excessive makeup is never a good look, especially when the foundation on your face and neck are different colours, bad orange (or tandoori) fake tans, hands with fake tans streaks all over them. Lip liner in a much darker shade than your lipstick is also a no-no.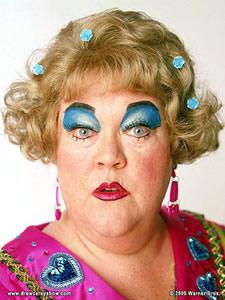 Simply pop into your nearest Body Shop and the friendly staff will give you some helpful free tips and help you pick the best products for your skin.
8) Wearing clothes that are too small and too tight. Know your body shape and size and dress accordingly. If you have put on weight shop for new clothes, don't try squeeze into your old clothes.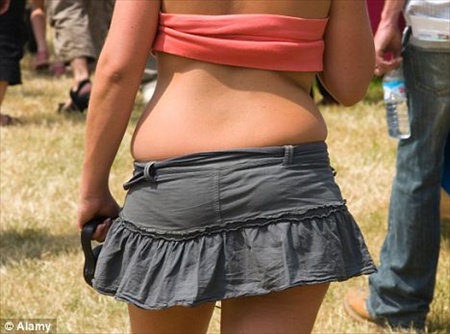 9) Visible panty lines. Wearing garments with pant lines showing is another fashion error women make. Avoid wearing under garments that are revealed in your outer garments. Go for nude underwear when you want to wear sheer garments and consider undergarments to smooth out any lumps or bumps.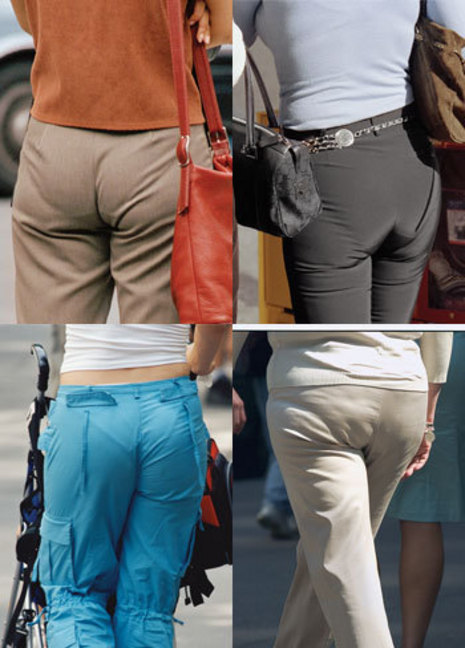 10) Flashing too much flesh is never sexy. The golden rule is if your showing flesh up top, cover up down bottom and vice versa.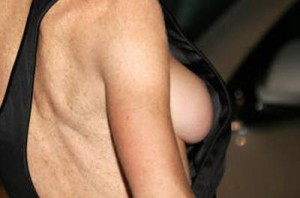 11) "The Mum jeans" – I find lots of time poor mums hold onto that old pair of jeans that are comfy, worn in, help keep the tummy in etc. They may feel "comfy" but that old style is not flattering and makes you look dowdy. Time for a denim update. Look for a comfy pair of stretch denim jeans in a style that suits your body shape. Try Jeanswest, Just Jeans or Target.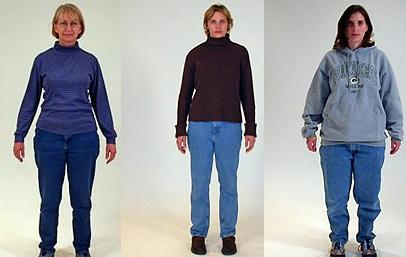 12) Dressing outside of your age. Older women who dress to young "mutton dressed as lamb" or young girls who dress too old "lamd dressed as mutton". Respect yourself, respect your body, and respect your age. There is nothing wrong with dressing like you are 45 when you are, in fact, 45.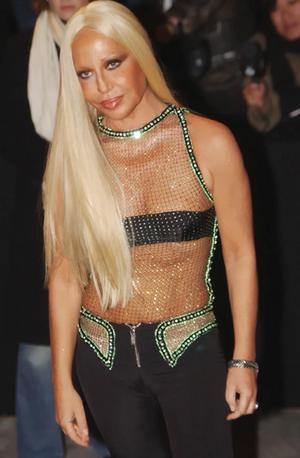 13) Over accessorising. Some women go way over the top, wearing red shoes, with matching red bag, red earrings, red necklace, red rose brooch, red scarf. Ok, you get the picture. You don't need to go over the top matchy matchy or wear too many accessories.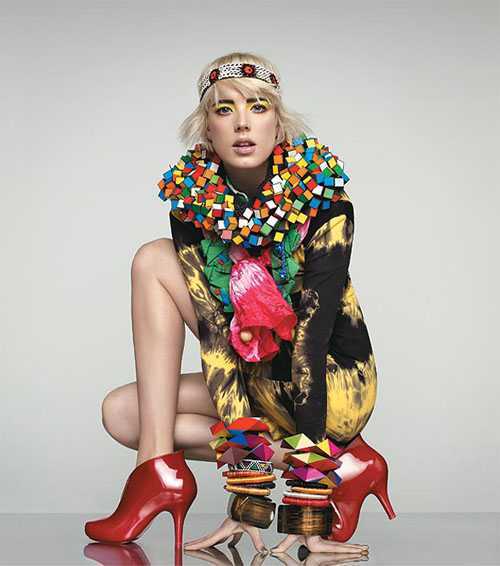 14) Under accessorising or not wearing any accessories at all. Most women are more guilty of this (than over accessorising), usually blaming "no time" to accesorise.  Adding a couple of small touches like a necklace, scarf or colourful heels always finish off your outfit.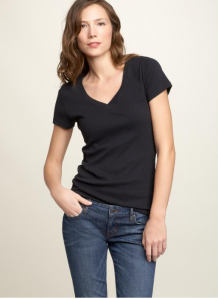 It will seriously take you an extra 30 seconds each morning to add that scarf, earring or necklace. Try Diva, Equip, Colette and Lovissa.
15) Over to you now, I want to hear from you all. Please tell me what your number one fashion crime is. Simply leave a comment in the below comments box and the best answer will win a $100 Westfield gift card.