You will not believe that this is the same girl. A sensational new modern hair style combined with some clothes that perfectly work with her body shape, the new look Teagan truly is fabulous.
From Top heavy to rock chic glam.
Teegan's body shape is 'Top Heavy' (or Goblet), so a chic new hairstyle and statement skirt aim to draw the attention from her bust.
A sexy shorter new hairstyle frames her face more & grabs our attention. A pair of statement earrings brings our eyes up to the north.
An open neckline is vital; the short shelves on the jacket frame her bust.
I used an elasticized belt to showcase her tiny waistline.
A gold sequin snake print skirt makes a major statement, and cleverly draws our eyes from her chest area. Besides she has killer legs so I had to show them off.
A pair of ankle strapped heels again helps draw the attention to her lower half and elongates her legs.
Check out her before and after photos…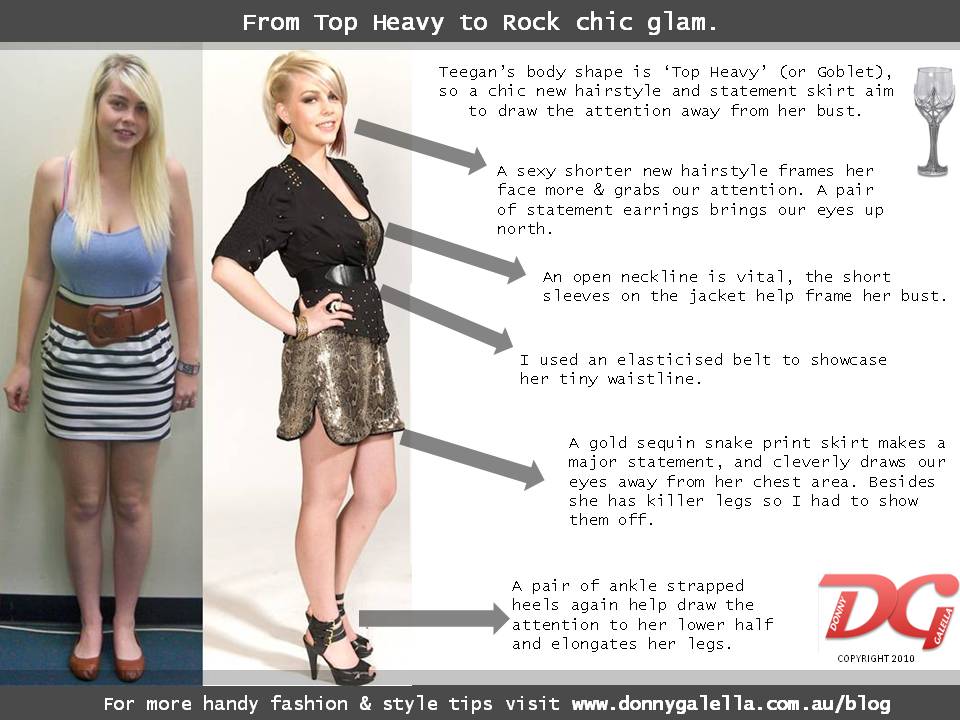 What do you think of the new look Teagan? please leave a comment below….