Rebekah is 5 foot 2, her petite proportions made her the perfect candidate for me to introduce her to Dannii Minogue's Petite collection for Target. Hiding behind her colourful scarf and wintery layers was a sexy petite hourglass shape, that I just had to showcase.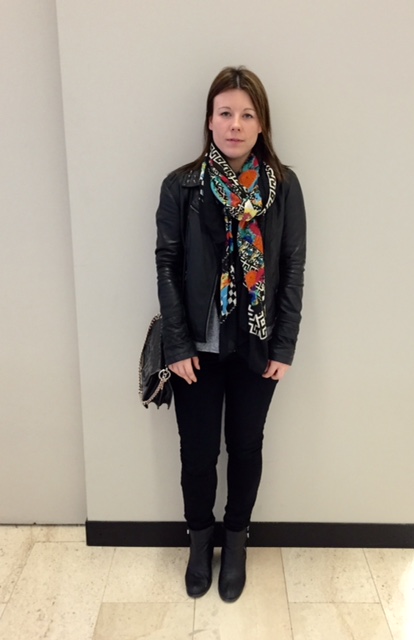 First stop was Napoleon Perdis, a trusty destination for all things beauty. We stepped outside Rebekah's comfort zone by choosing a popping red/orange lip and some luscious lashes. Grace, the talented makeup artist helped accentuate Rebekah's glorious skin and made her beautiful eyes come alive.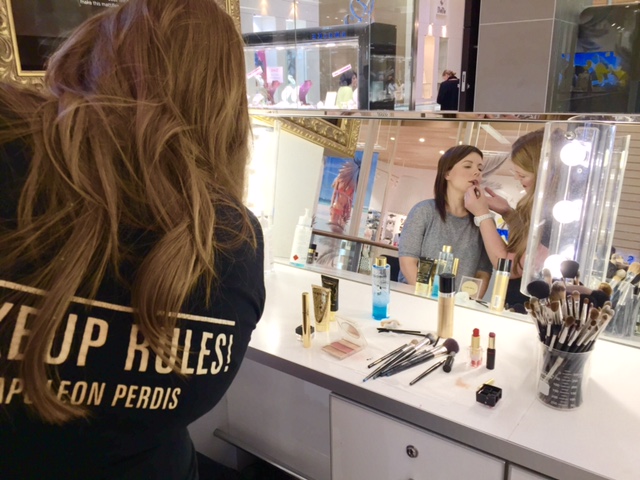 Next up was hair at La Fringe salon. Rebekah never wears her hair up, so I decided to get her out of her comfort zone again with a casual wispy up-do, with a side swept fringe. A clear departure from her usual middle parted style.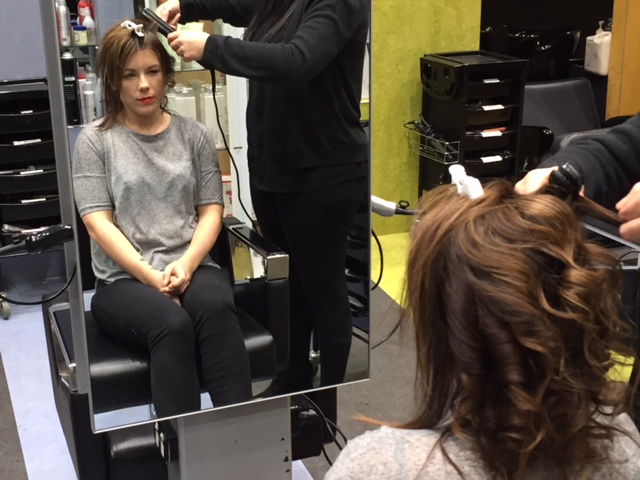 We then headed to Target, where we tried loads of clothes on. Our three favourite looks were: Option 1, a Dannii Minogue Petities for Target navy blue lace skirt with white top and blazer, Option 2 was a black jumpsuit and options 3, was a black sheer tuxedo blouse, a leather skirt and tweed blazer (all Dannii Minogue for Target). The winning outfit is chosen and its time to finish off the hair style.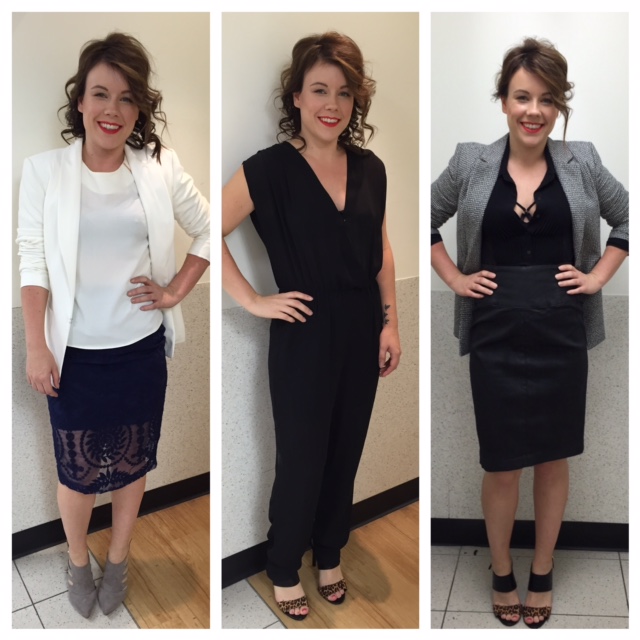 Here is a detail shot of the cute bra that lay under her sheer tuxedo style blouse. This 'Yours Sincerely' bra features an edgy harness style detail, a steal for $39, click here buy it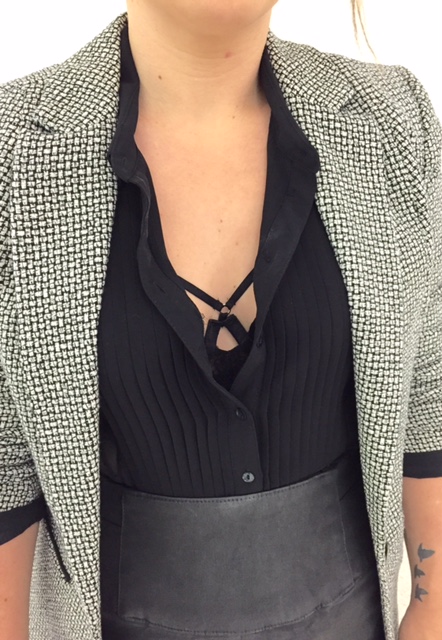 Animal print detail heels for $40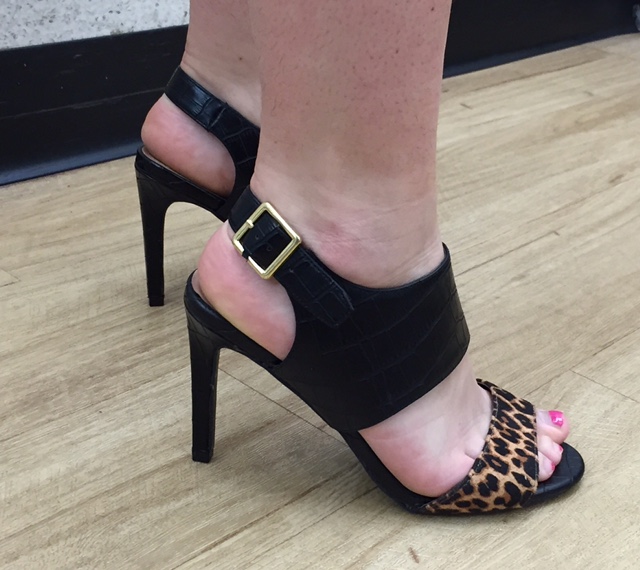 And the new look is complete, here she is….drumroll….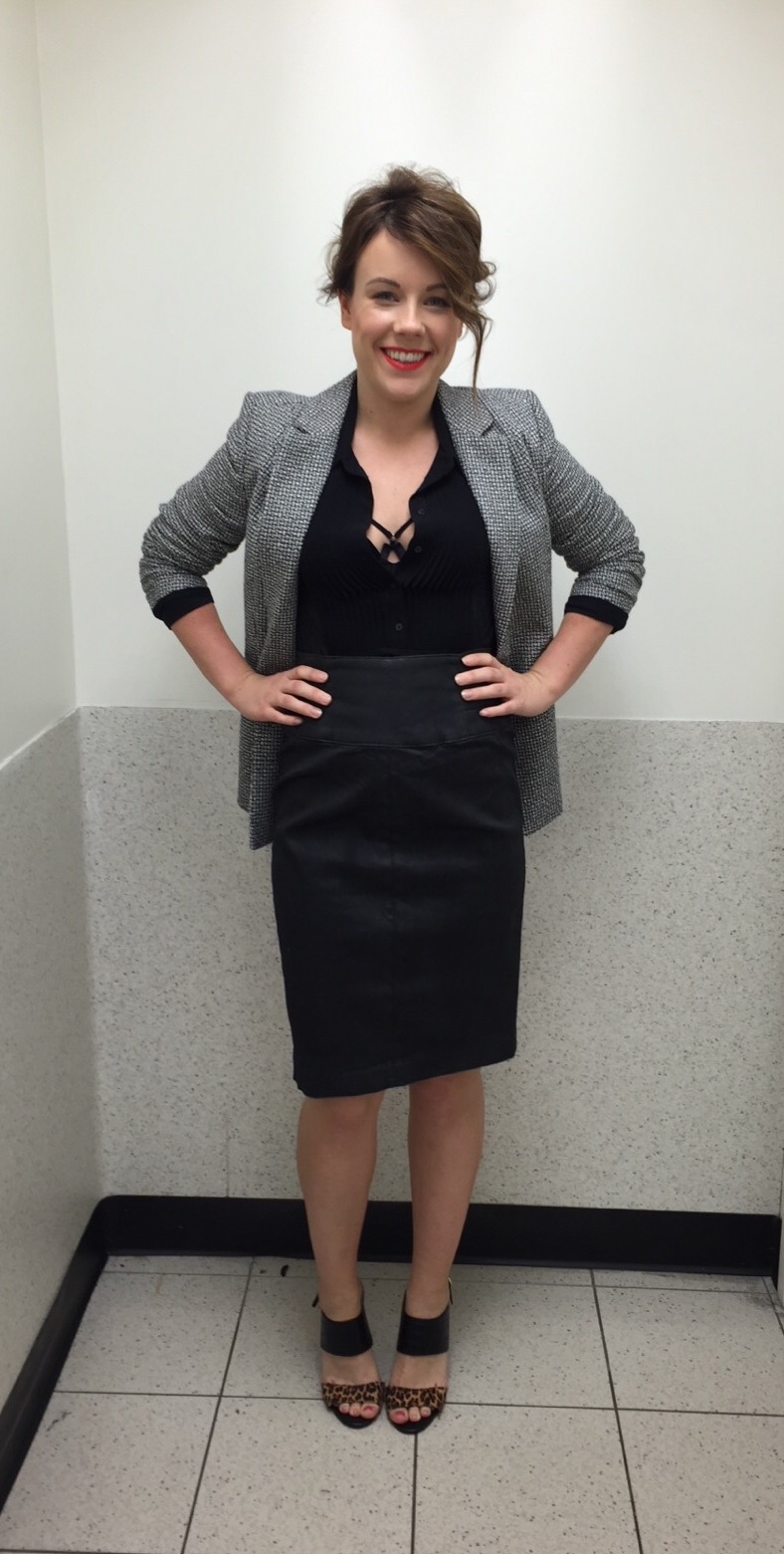 The before and after shot. So, what do you think?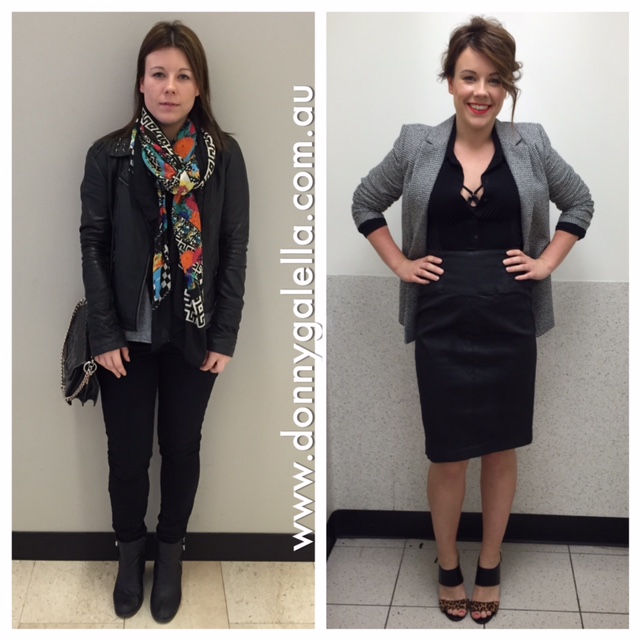 Credits:
Tuxedo sheer blouse $49
Tweed blazer $99
Leather look skirt $69(All Dannii Minogue Petites for Target)
Heels $40
Bra $39
Makeup – Grace @ Napoleon Perdis, Westfield Bondi Junction
Hair – Maya @ La Fringe Salon, Westfield Bondi Junction
Styling by Donny Galella
Thank you so much for trusting me and for being so lovely. I hope this makeover gives you extra confidence.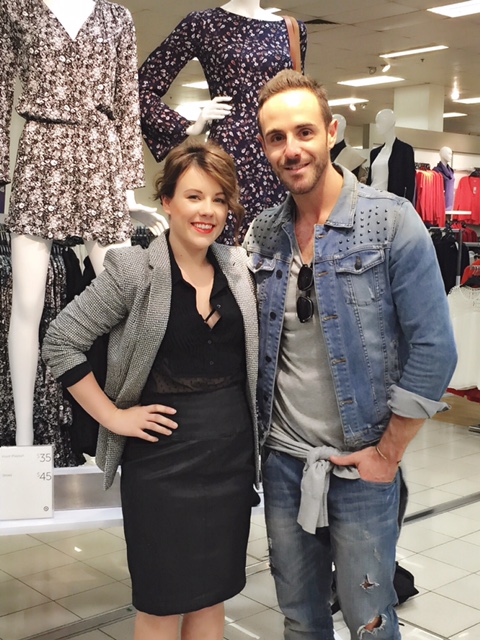 If YOU would like a makeover, simply follow me on Instagram – @donnygalella and watch out for my makeover shout outs!
Happy Styling
DG