Here is my re-cap on 2012 Mercedes Benz Fashion Week Australia (MBFWA).
Attached is a brief Fashion Week wrap up as it appeared in The Wentworth Courier this week, followed by a more detailed summary.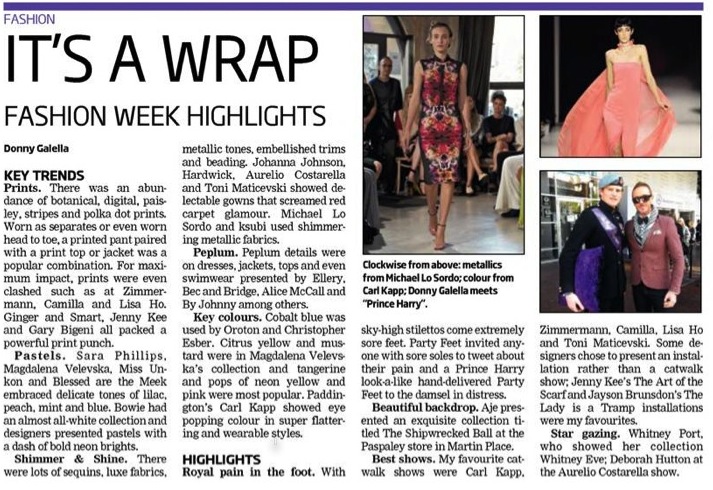 Mercedes Benz Fashion Week Australia wrapped up last Friday on a high note by street wear fashion label Nana Judy. Pop rock band Amy Meredith serenaded the models as they walked down the catwalk. It was a welcome surprise to see models smile and have fun on the catwalk sporting an extremely wearable collection that featured coloured denim, studded denim shirts and vintage t-shirts. The label also debuted its new women's wear range (see below).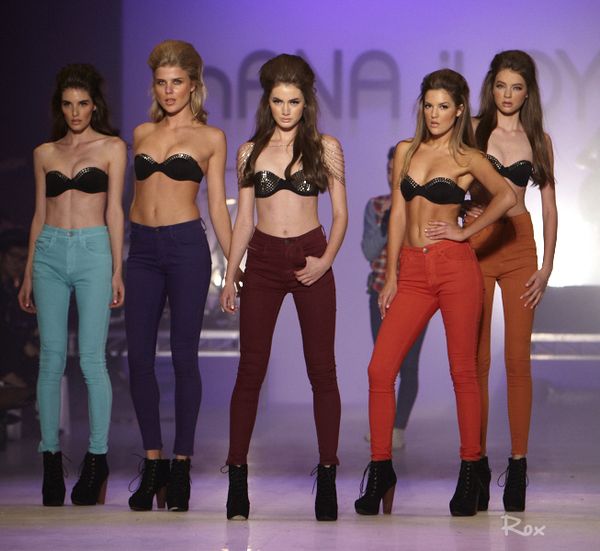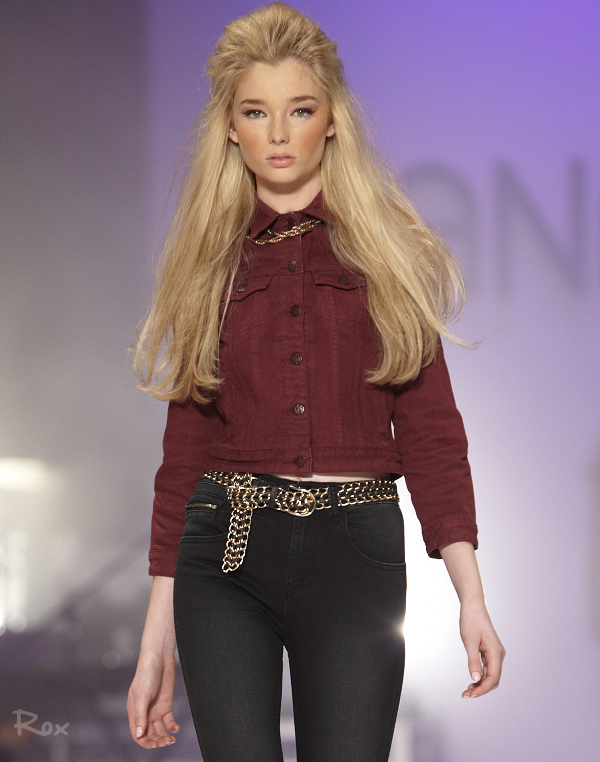 Over the five days the key trends presented included:
 Prints – There was an abundance of botanical, digital, paisley, stripes and polka dot prints. Worn as separates or even worn head to toe, a printed pant paired with a print top or jacket was a popular combination. For maximum impact prints were even clashed such as at Zimmermann, Camilla and Lisa Ho. Ginger and Smart, Jenny Kee and Gary Bigeni all packed a powerful print punch.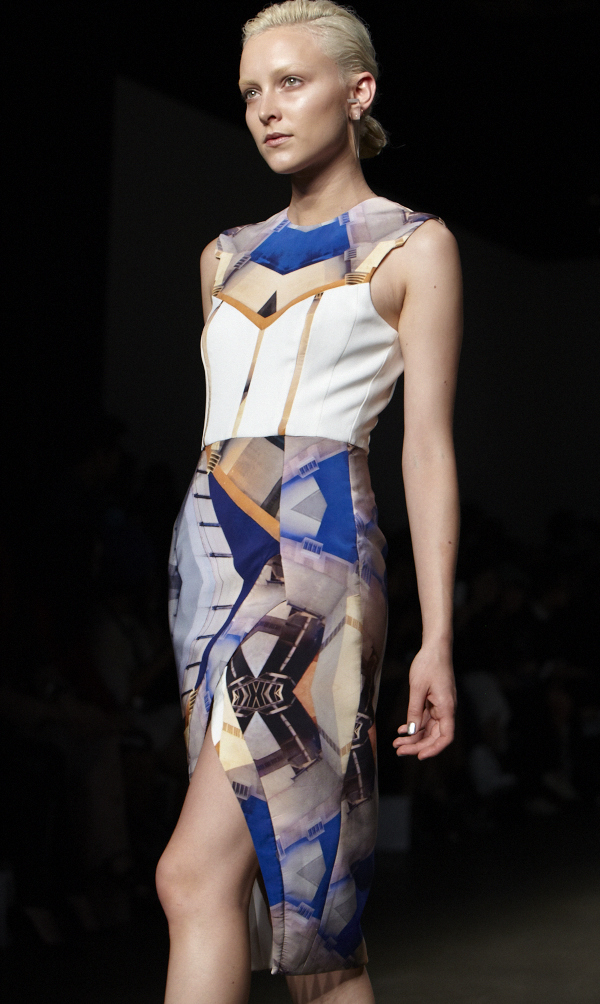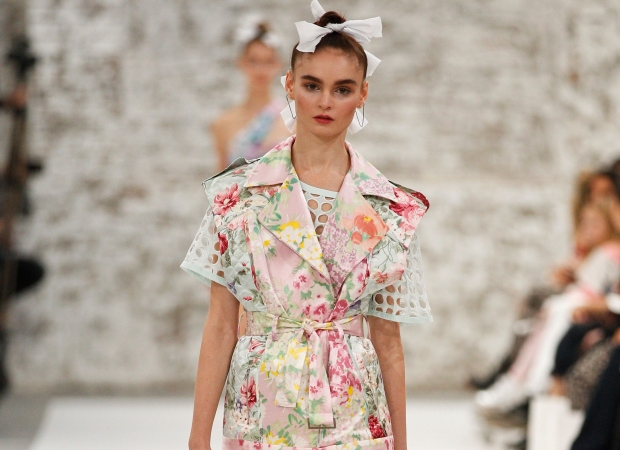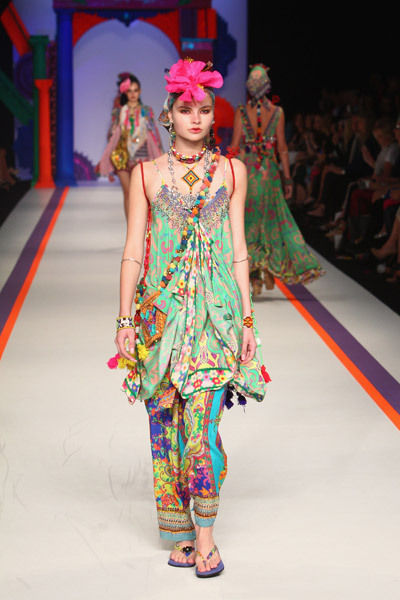 Pastels – Sara Phillips, Magdalena Velevska, Miss Unkon and Bless'ed are the meek all embraced delicate pastel tones of lilac, peach, mint and blue. Bowie presented an almost all white collection and designers presented pastels with a contrasting dash of bold neon brights.pastel image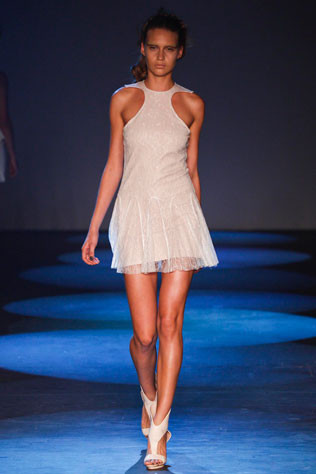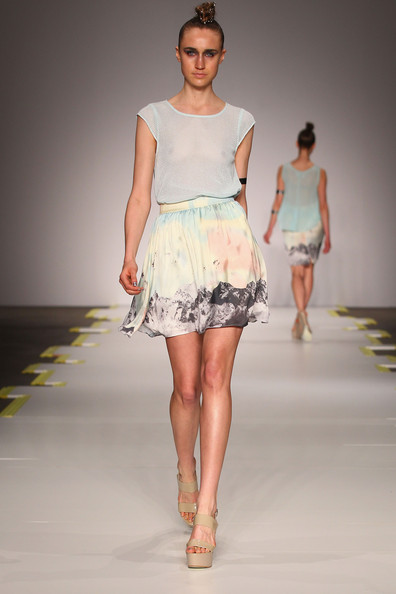 Shimmer & Shine – There was lots of sequins, embellishment, luxe fabrics, metallic tones, embellished trims and beading. Johanna Johnson, Hardwick, Aurelio Costarella, and Toni Maticevski all showed delectable gowns that screamed red carpet glamour. Michael Lo Sordo and ksubi both used shimmeringmetallic fabrics.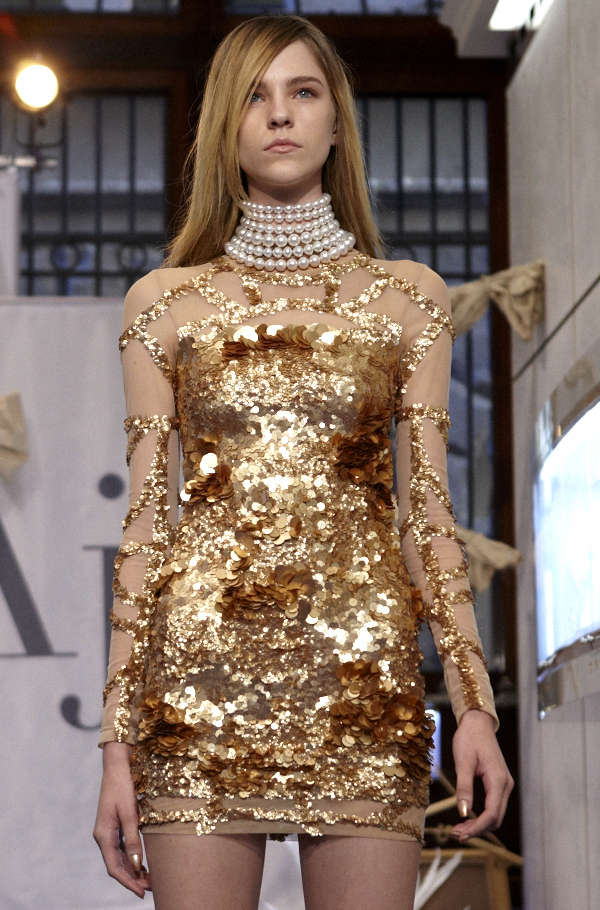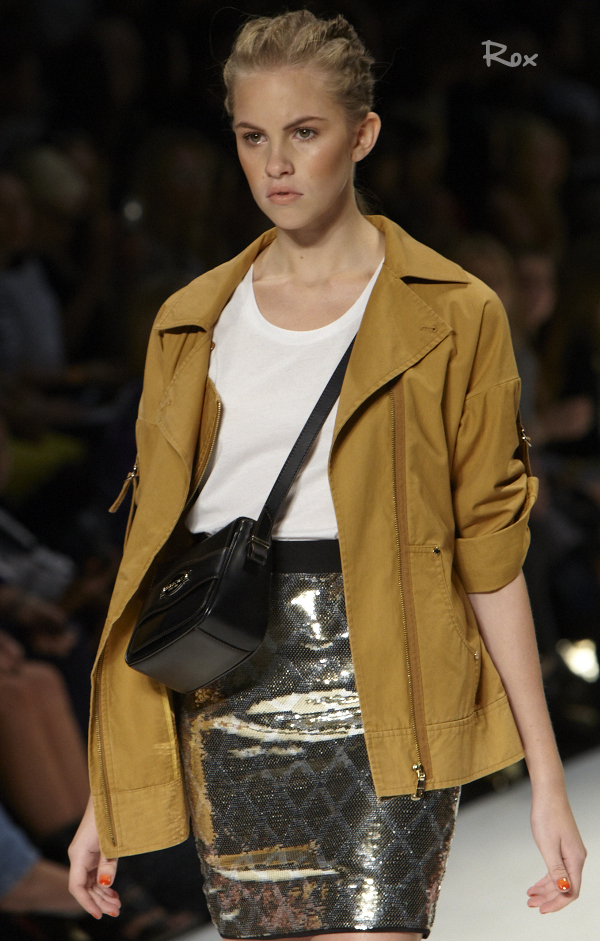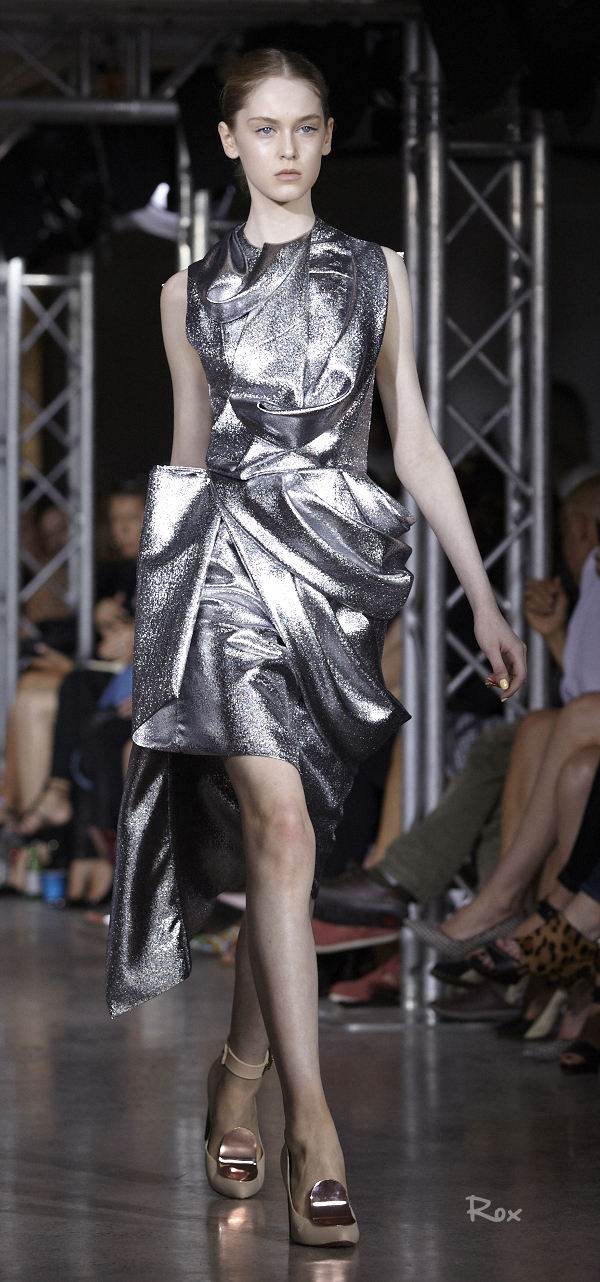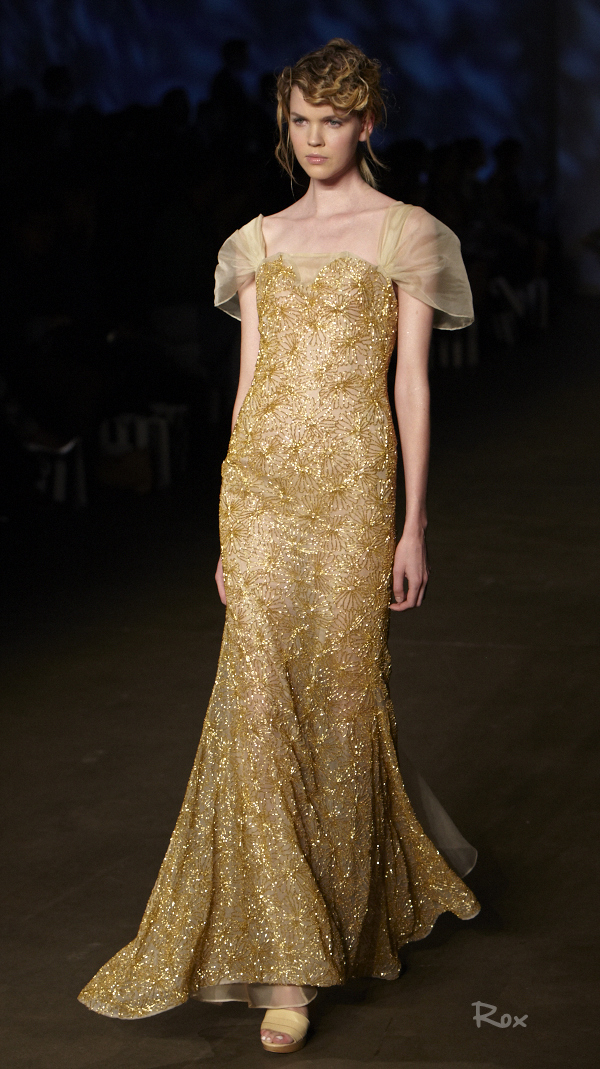 Peplum – Peplum details were seen on dresses, jackets, tops and even swimwear. Ellery, Bec and Bridge, Alice McCall and By Johnny were just some of the peplum pushers.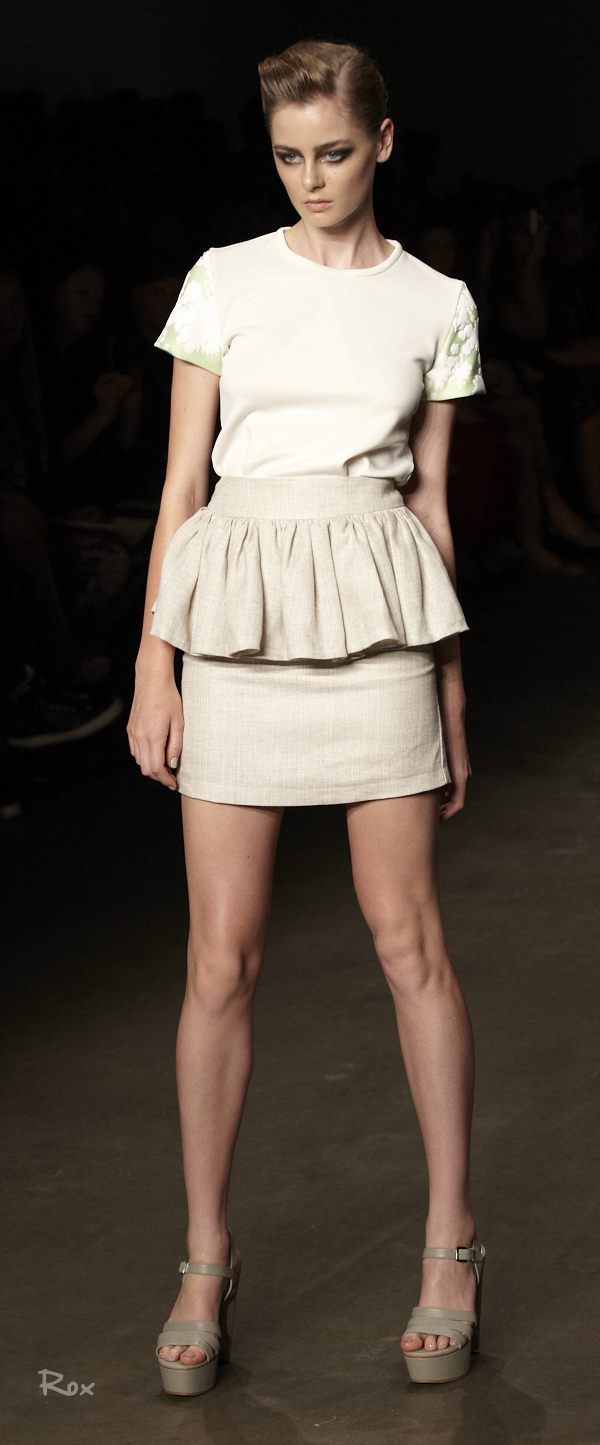 Key colours – Cobalt blue was used by various designers such as Oroton and Christopher Esber. Citrus yellow and mustard as seen in Magdalena Velevska's collection, tangerine and pops of neon yellow and pink were the most popular colours. Paddington based Carl Kapp  showed a smorgasbord of eye popping colour in super flattering and wearable styles.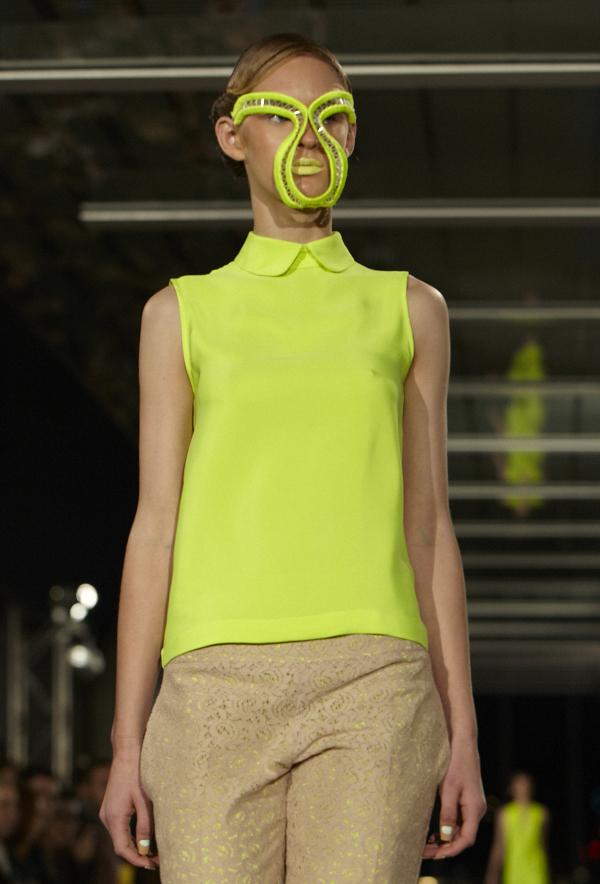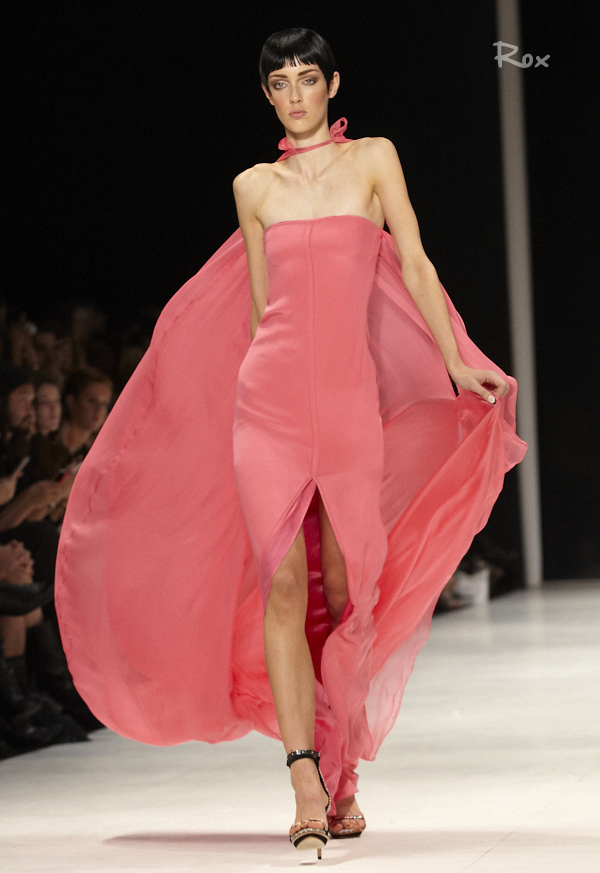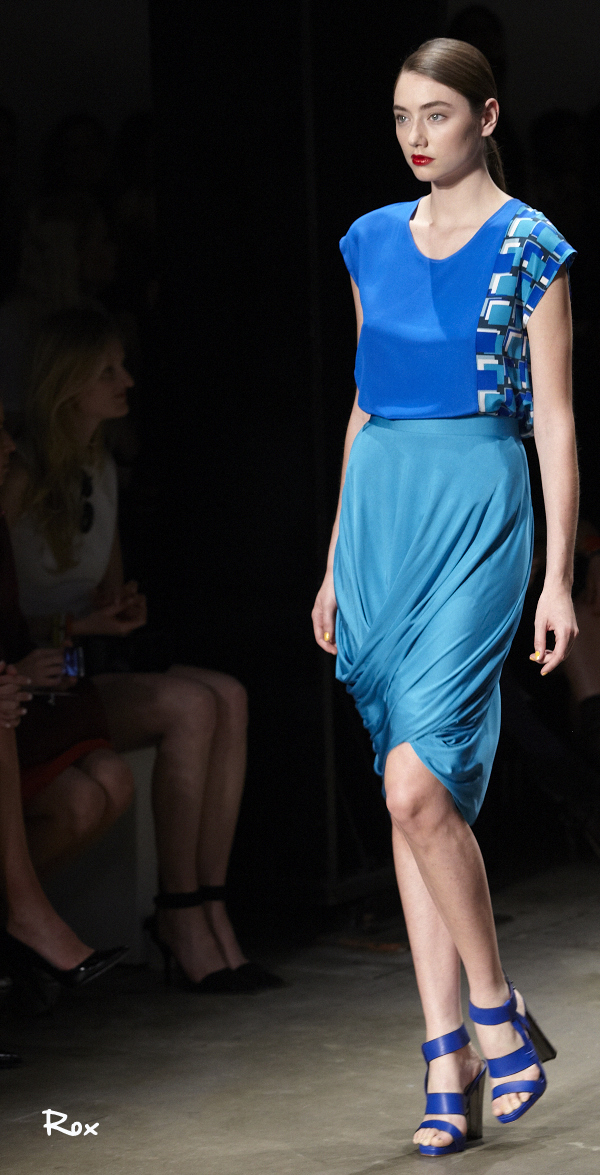 My top 5 Fashion Week 2012 highlights
Year of the blogger – It seemed every second person at Fashion Week this year was a blogger. But I did get to meet two of the world's top fashion bloggers, Susie Bubble and Bryan Boy. The influential Bryan Boy was bought to Fashion Week by online shoe store StyleTread.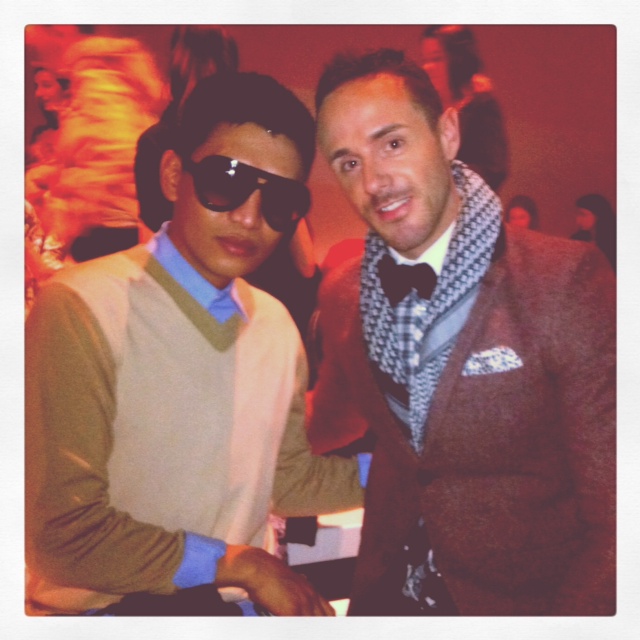 Royal pain in the foot – With fashionistas in sky-high stilettos comes extremely sore feet. Enter Party Feet who cleverly invited anyone with sore soles to tweet about their foot pain and a handsome Prince Harry look-a-like hand delivered some Party feet to the damsel in distress.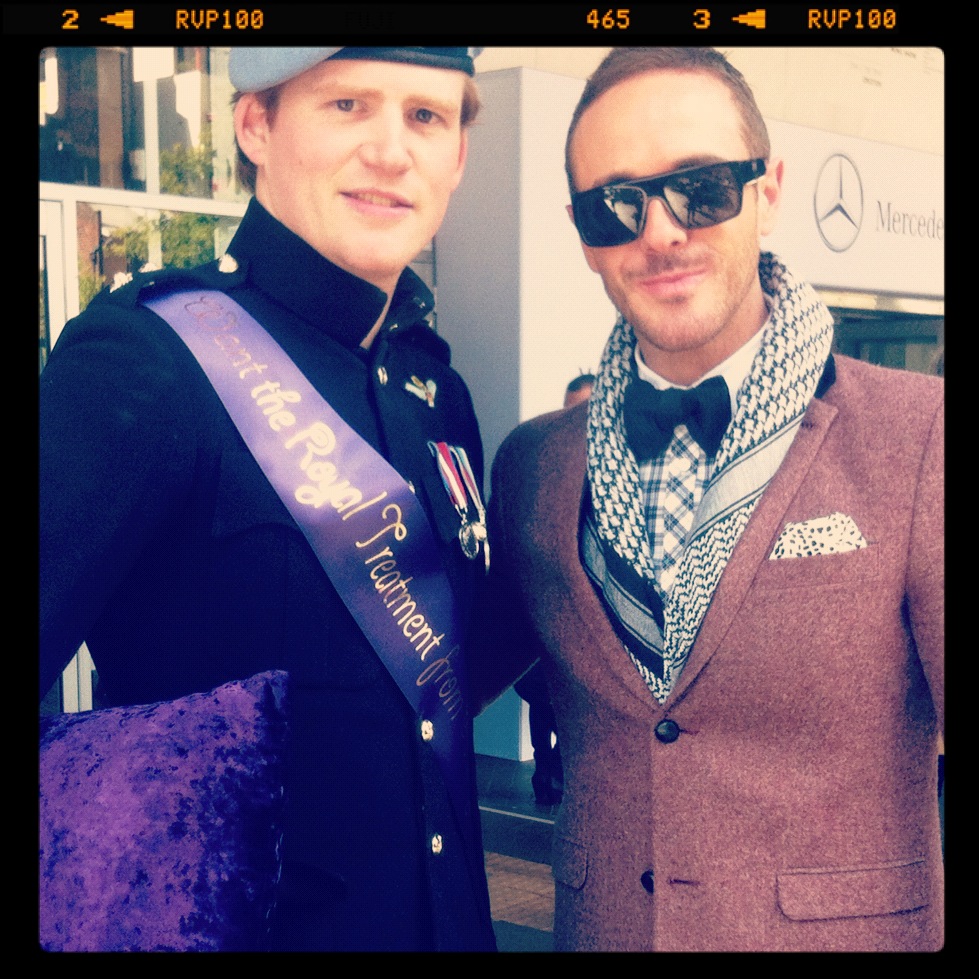 Beautiful backdrop – Fashion label Aje presented an exquisite collection titled 'The Shipwrecked Ball' at the Paspaley store in Martin Place. The decadent store provided a lavish background and attracted an impressive front row. Guests left with two gift bags, including one from Paspaley.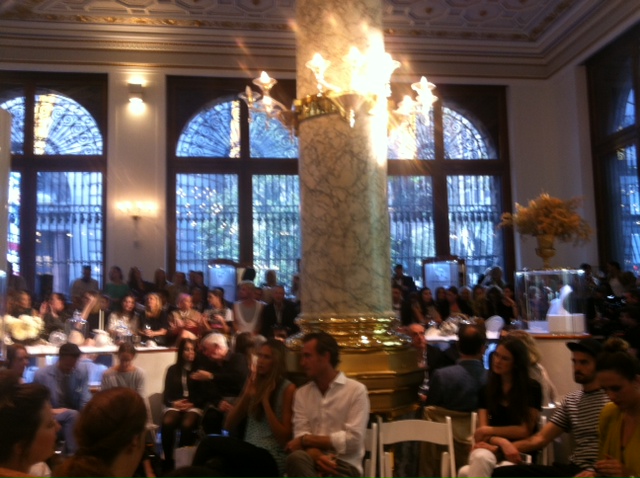 Best shows – My favourite catwalk shows of the week were Carl Kapp, Zimmermann, Aurelio Costarella, Camilla, Lisa Ho, Nana Judy and Toni Maticevski.  This year some designers chose to present an installation rather than a catwalk show. Jenny Kee's 'The Art of the Scarf' and Jayson Brunsdon's 'The lady is a tramp' installations were my favourite.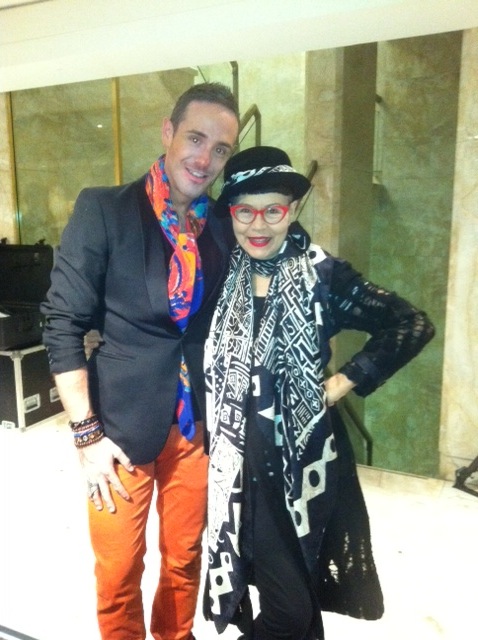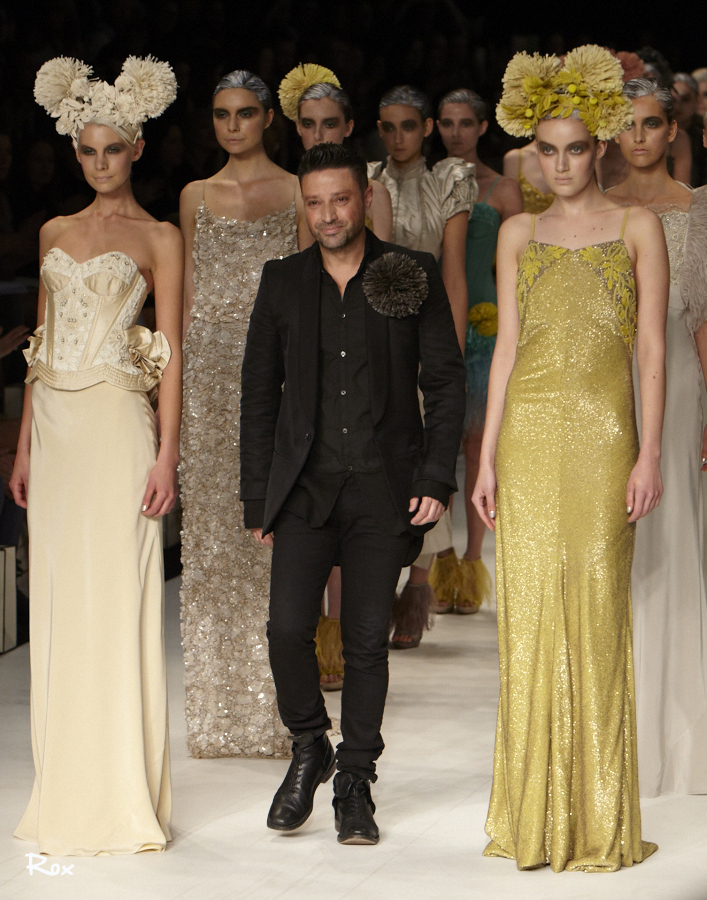 Star gazing  –  Best celebrity spots included: Whitney Port who showed her collection 'Whitney Eve', Deborah Hutton at the Aurelio Costarella show and Rachel Taylor at ksubi.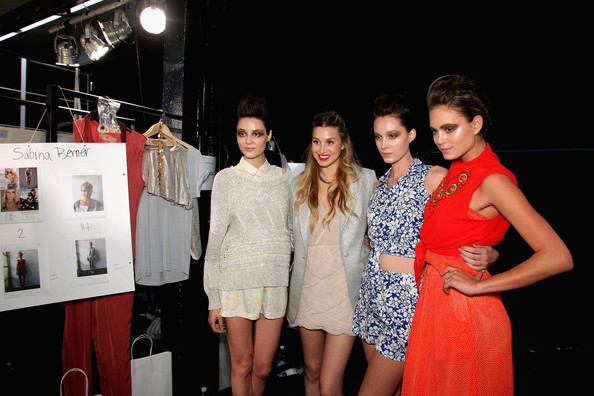 For more pictures from Fashion Week please see my TUMBLR page  simply click here
A massive thank you to the super talented Roxy, who took these stunning catwalk shots, please check out her page – www.poproxculture.com
TAGS
Mercedes Benz Fashion Week Australia 2012
Fashion Week Australia 2012
Fashion Week 2012
Sydney Fashion Week 2012
MBFWA
MBFWA 2012 highlights