New York was incredibly inspiring in so many ways. Every one seemed so effortlessly chic. Cool without even trying. So many different walks of life, one huge bustling melting pot of awesomeness. You feel empowered to take a fashion risk and to express your individual style. So much so, I dabbled in double (almost triple) denim and even wore ladies shoes, yes you heard me right (see evidence below).  In downtown Chelsea, I stumbled upon this really cool wall that became the back drop for this downtown double denim shoot.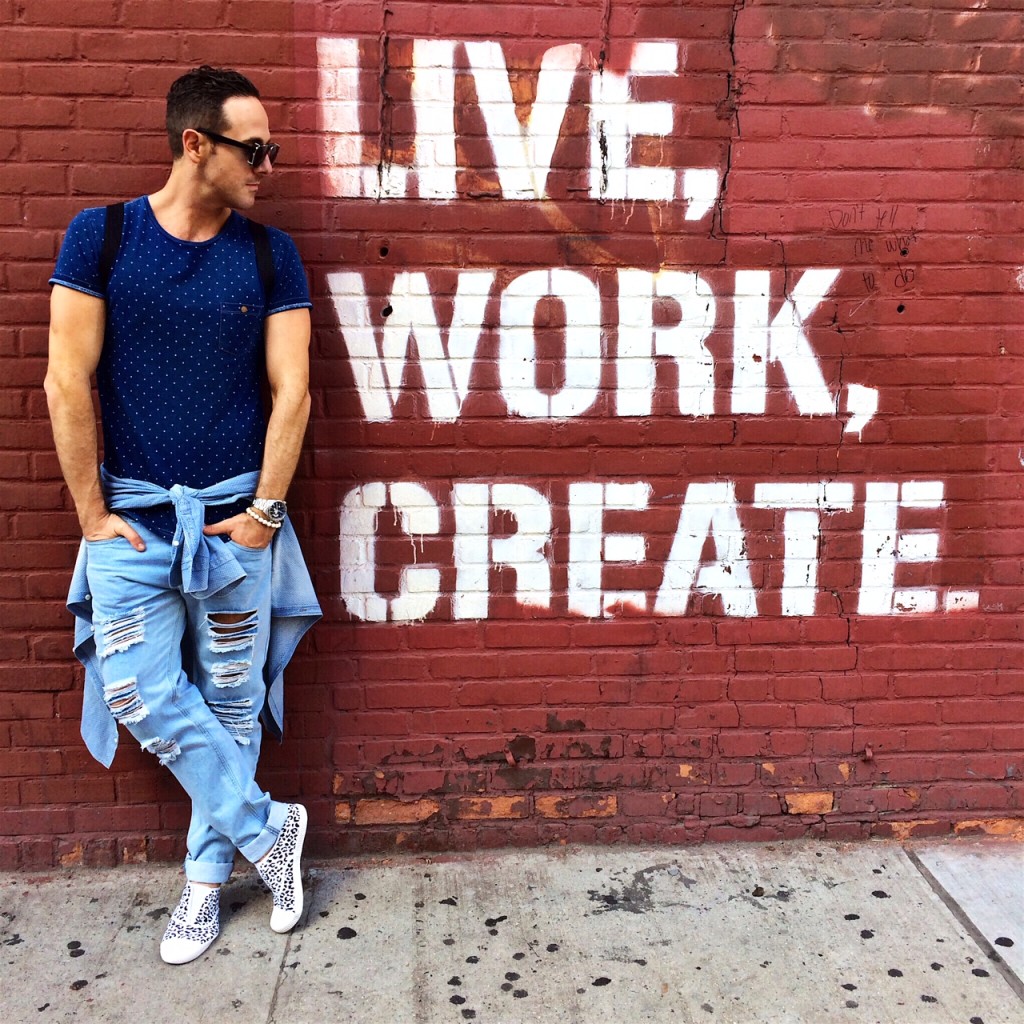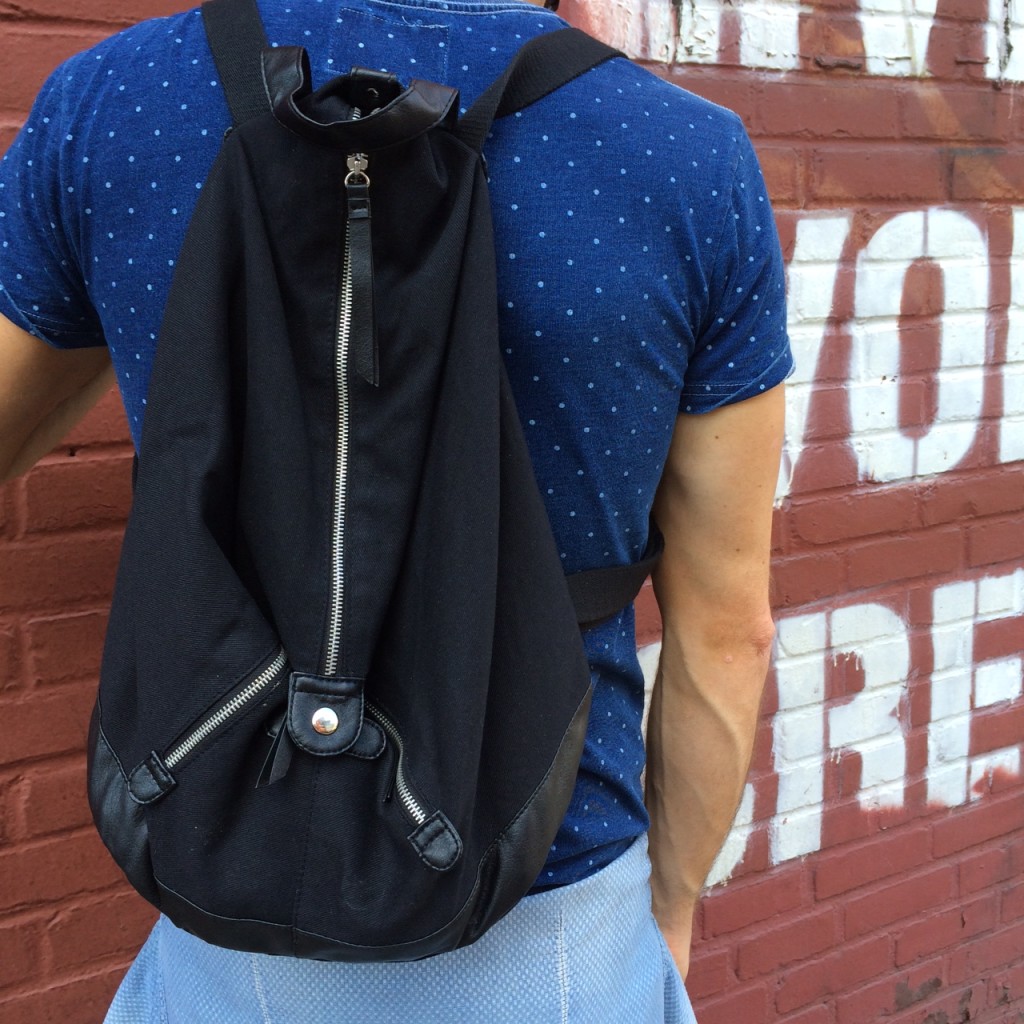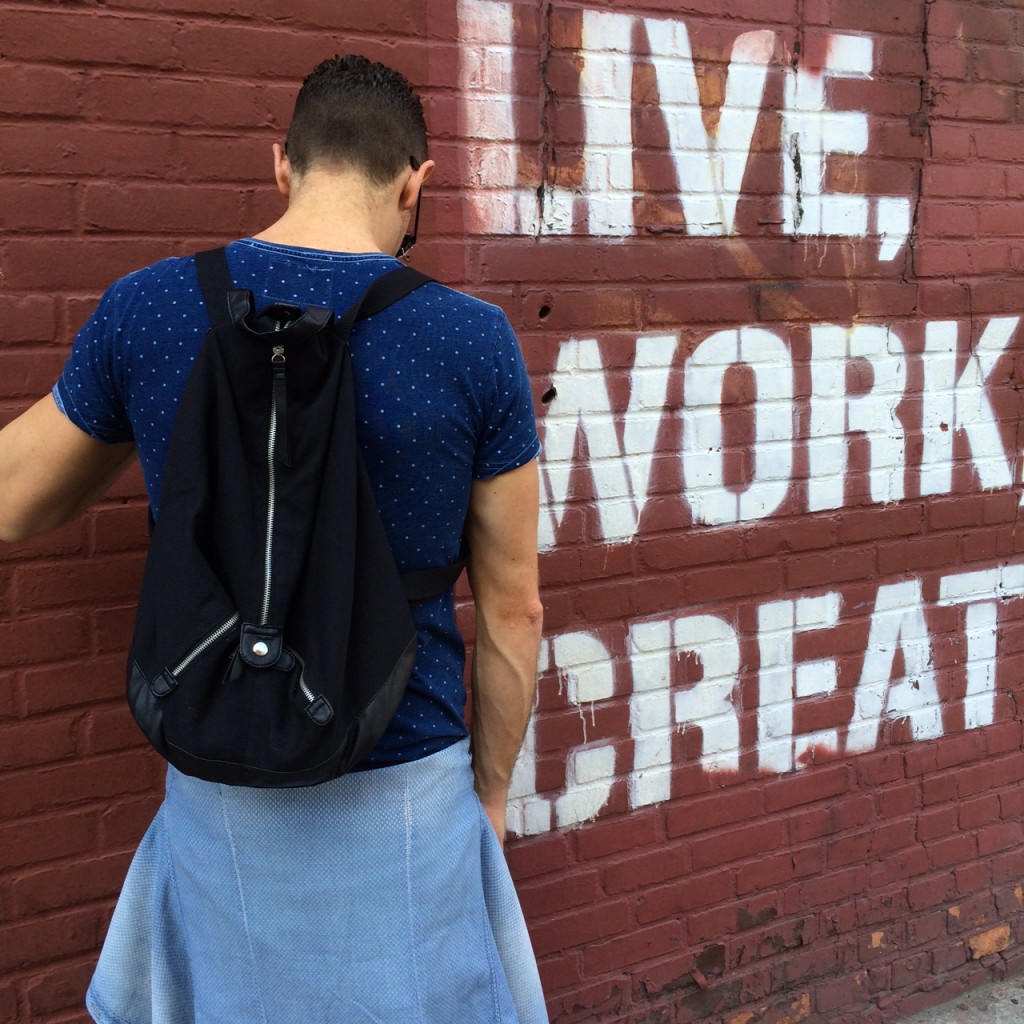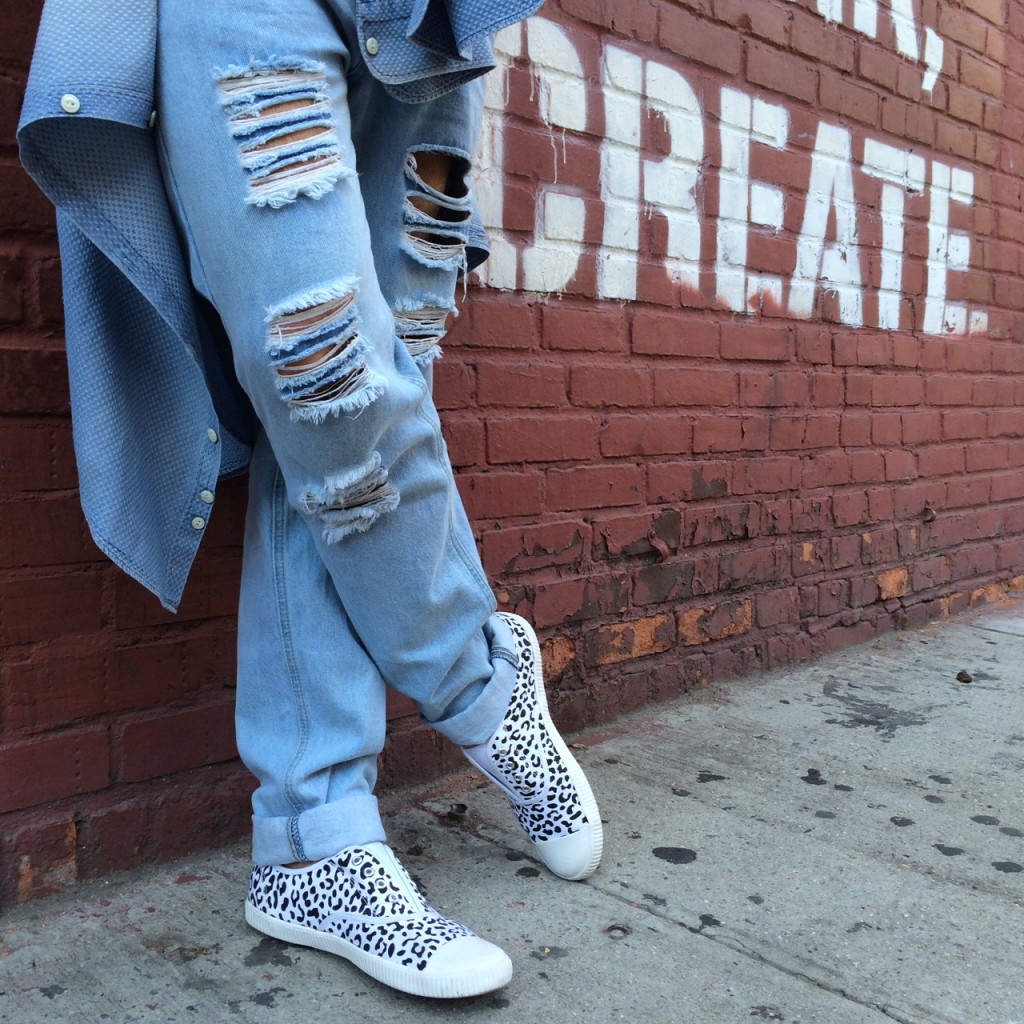 CREDITS: Distressed jeans from boohoo.com  $40.
Denim polka dot tee from Cotton On
Animal print canvas shoes from Target. I don't care that they are ladies. I love them, they are comfy, they are fun and fashion is all about feeling good.
Black zipper triangle fold back pack. I have seen some designer back backs similar to this for over $200. Backpacks are all the rage right now, they are all over the catwalks and in the designer stores. Love this one from Target for $30. Buy it here
Sunglasses from Australian designer Nick Campbell Eyewear 
TAG Heuer timepiece.
Denim shirt (around waist) from Zara
Photographer credit: Faye DeLanty Fashion Hound  (New York)
Location: Chelsea, New York.