Summer is well and truly here and wearing a swimsuit for some women can be a daunting experience. I've received lots of desperate calls for help this past week, so here are my tips on how to choose the right swimsuit for your body shape and how to deal with any body issues that you may have. I've also heard you cry out about how overpriced swimwear can be. So everything you're about to see is under $70.
The most common body concern that most women have, is with their stomach/ tummy area. To help hide any lumps or bumps, you want a swimsuit with clever rouching (small pleats and gathering detail) accross the tummy. This helps to disguise any signs of a tummy.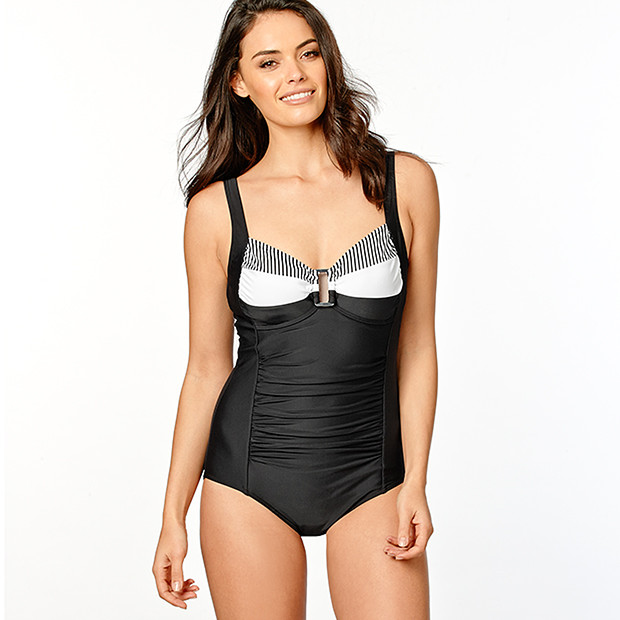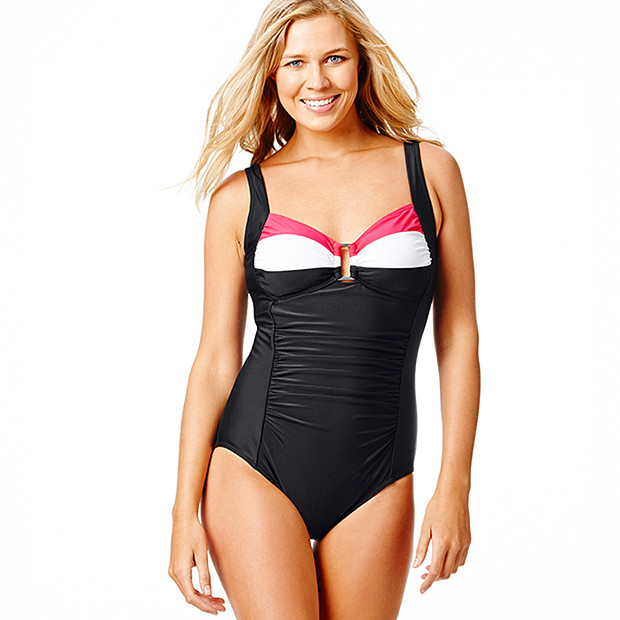 Both these one piece swimsuit styles are $59 each – CLICK HERE to buy it. The other clever feature is the colourful trim detail on the bust line, as this helps to draw the eye away from your problem area. They also both have a special 'power net' lining that flattens the tummy. They will change your life (well while wearing a swimsuit anyway).
If you prefer a 2- piece style, then look for a swimsuit that is high waisted. High waisted bottoms will give you more tummy coverage as they sit higher on the waist.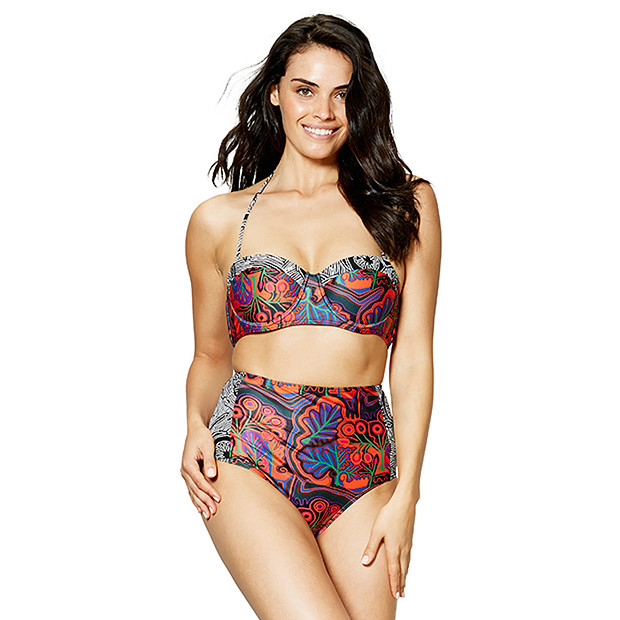 "Desert Designs" 2 piece for Target, $59 – CLICK HERE to buy it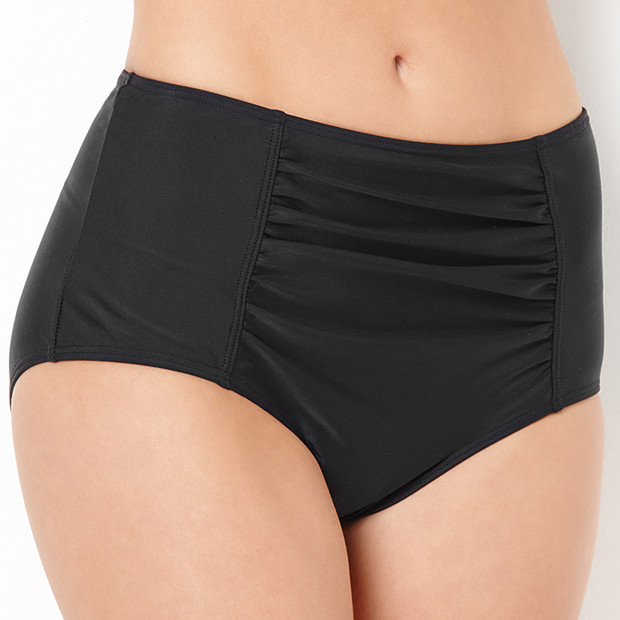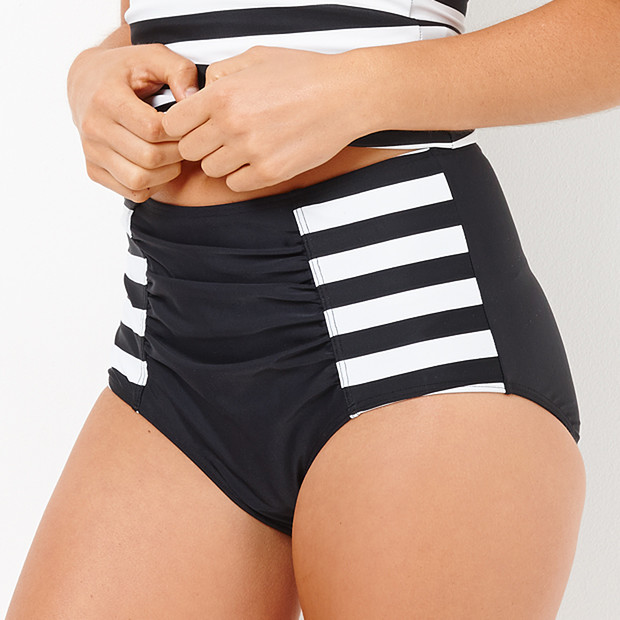 These high waisted bottoms (pictured above) are perfect to hide a bit of tummy. Not only are they high waisted but feature a clever ruched front panel. A steal for $25. CLICK HERE to buy them.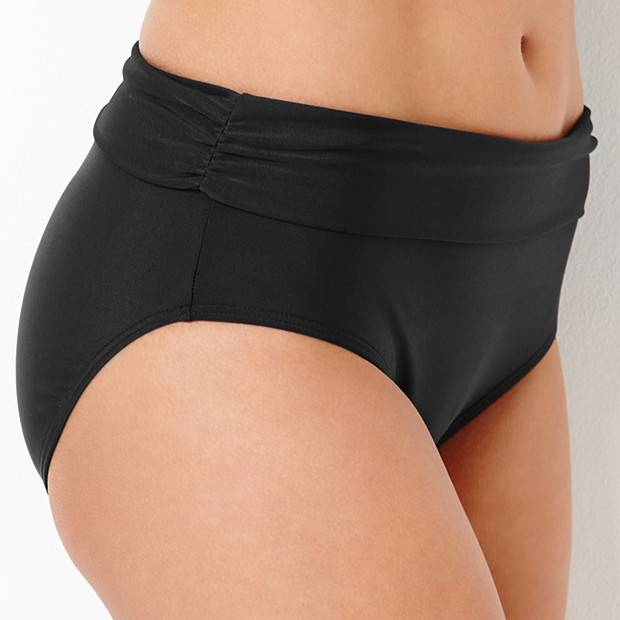 These clever fold down bottoms, allow you to show as much or as little tummy as you want. Simply fold up or down. Super clever. CLICK HERE to buy them for $20
Another option to help hide your problem tummy area is a tankini. They will give you more coverage along with the benefits of a 2 piece. You can always tie a little side knot on your tankini top to give it some extra style!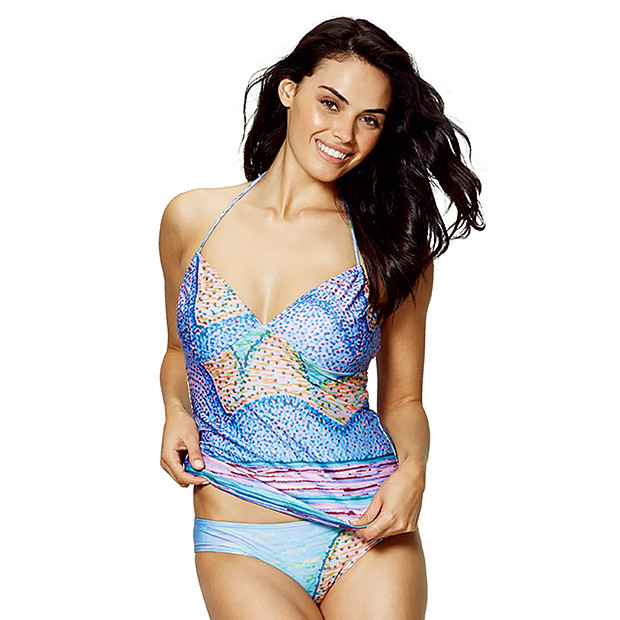 Desert Designs, Tankini set $69 – CLICK HERE to buy it
Remember a print swimsuit is much more flatering that a solid colour. A busy print will help to hide all your lumps and bumps.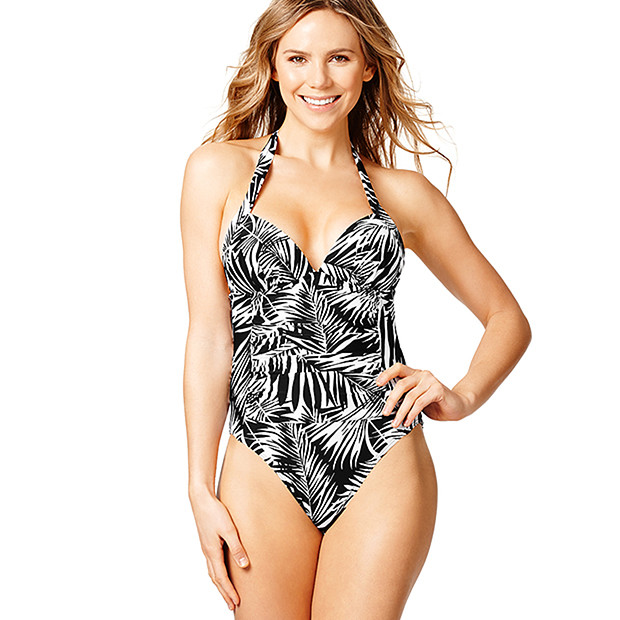 Palm print one piece, $59
Pear shaped bodies and women who are not as confident about their lower half, will want to make your top half the focus. My tip is to wear a bright coloured bikini top or a bold print bikini top and wear a black pair of bottoms. You could also wear a little pair of black shorts for extra coverage.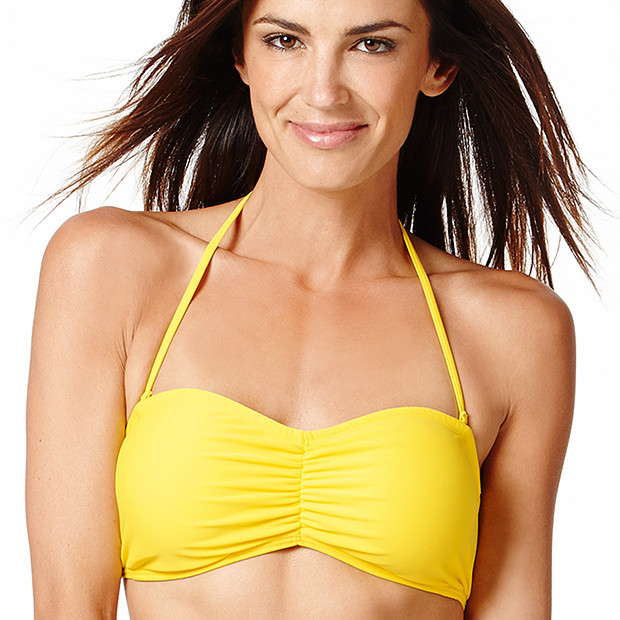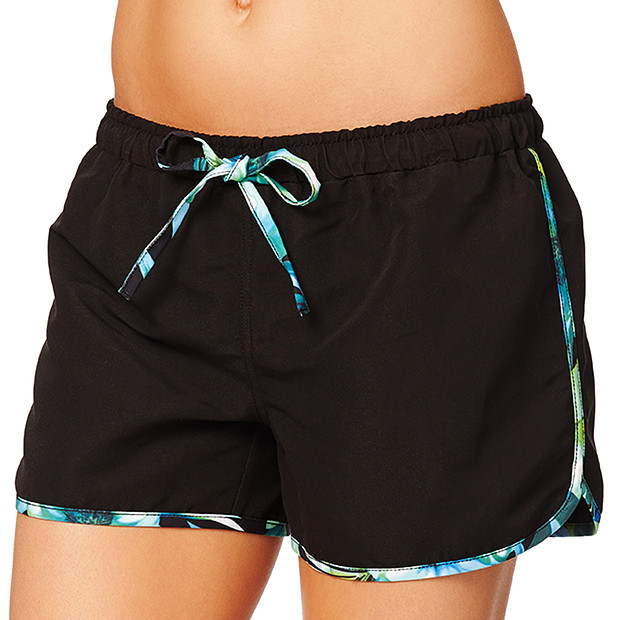 Yellow bikini top $12 and cute shorts $25
If you feel that you have small boobs, then you can create the illusion of a bigger bust with a bikini top that has pleats, frills or rouching, such as this beauty…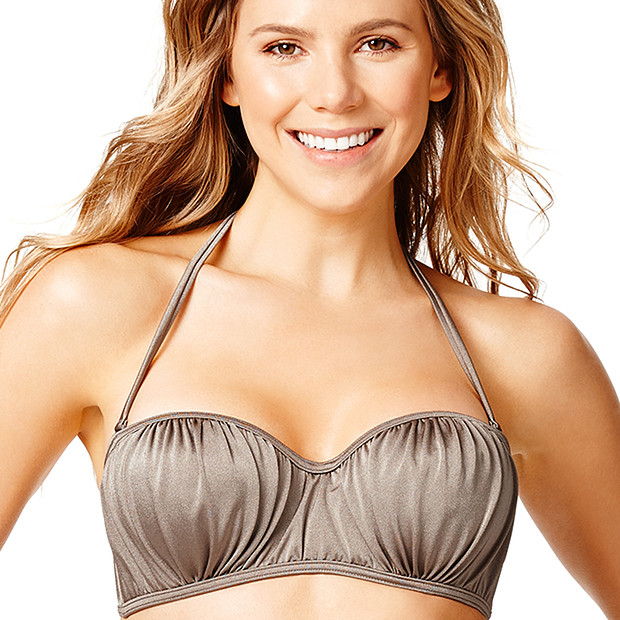 Copper bikini top,  $30 – CLICK HERE to buy it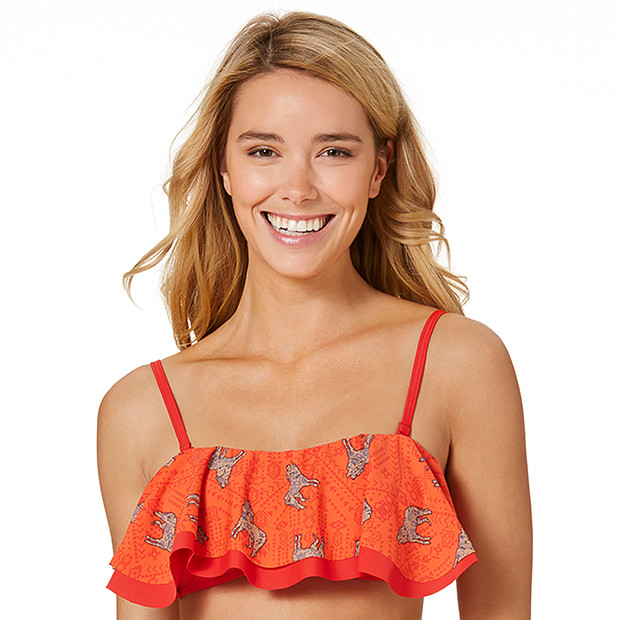 Ruffle bikini top, $25 – CLICK HERE to buy it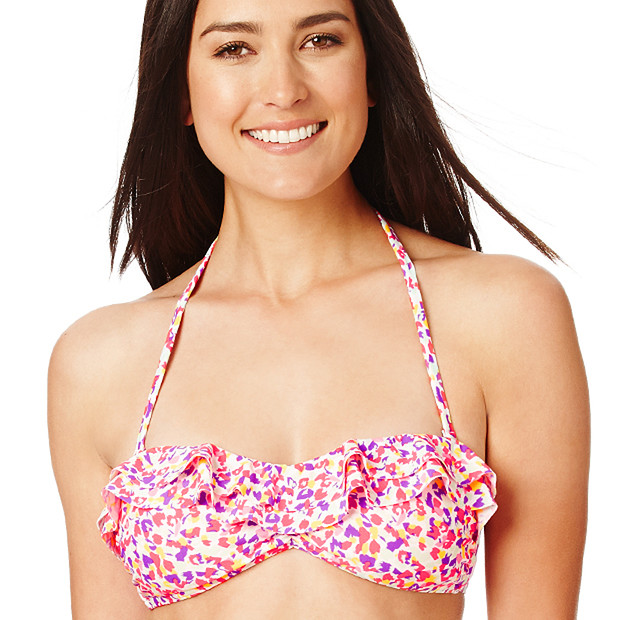 Confetti ruffle bikini top $25, CLICK HERE to buy it
One last trick is wearing horizontal stripes across your bust as this can create the illusion of looking curvier/ wider in the bust department.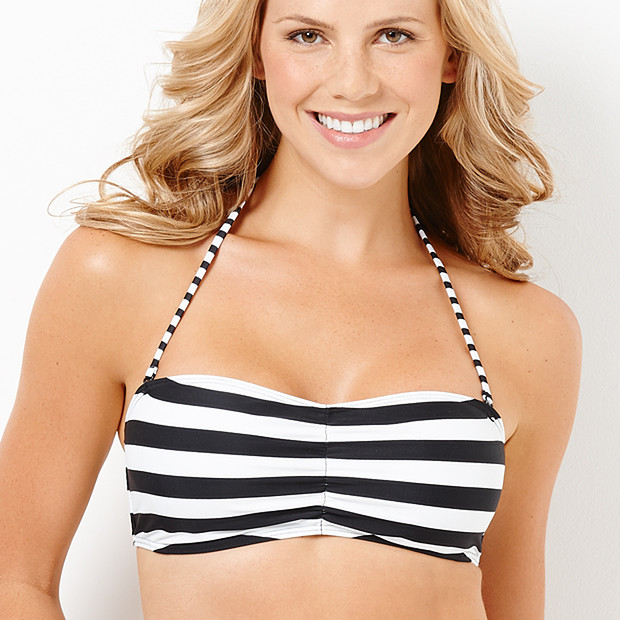 Stripe bikini top $29 – CLICK HERE to buy
If you have a full bust, then you want a swimsuit that has good support for your bust and a thicker strap will also help. Halter neck styles are a great style.  Try avoid spaghetti straps, they will do nothing for.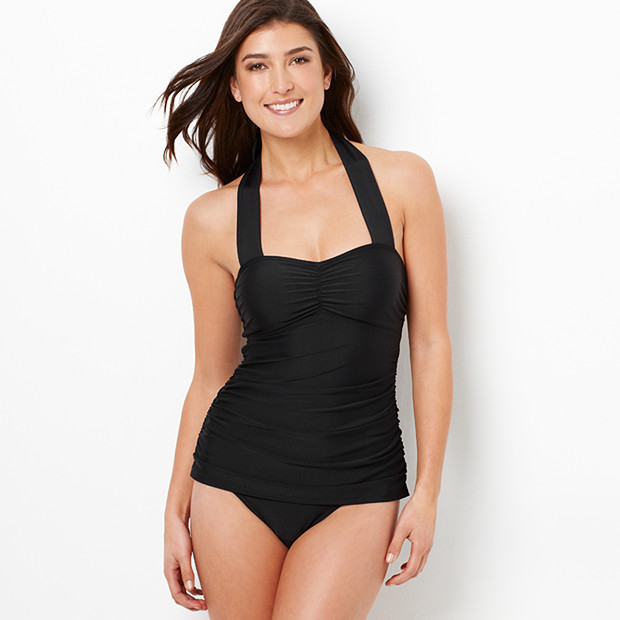 Black swimsuit with thick straps $49 – CLICK HERE to buy it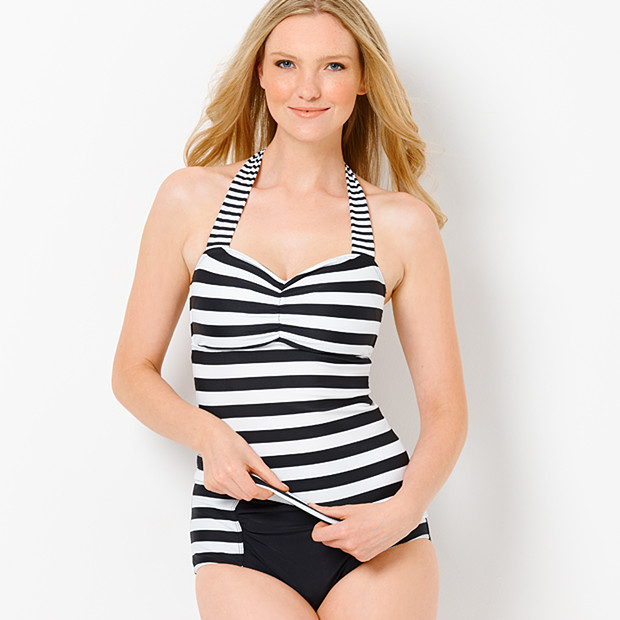 Fuller Cup Tankini top, $39 – CLICK HERE to buy it
Deep V Neck style swimsuits are ahhhmazing for bigger busted gals. I love this tankini option..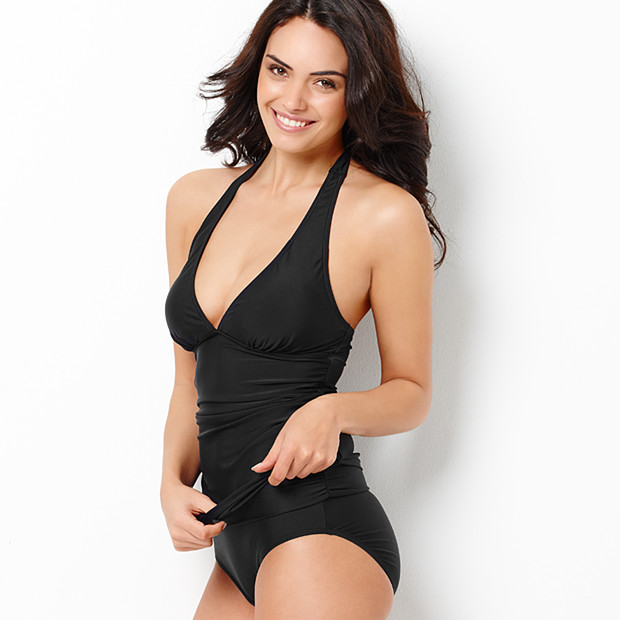 Black tankini $25, CLICK HERE to buy it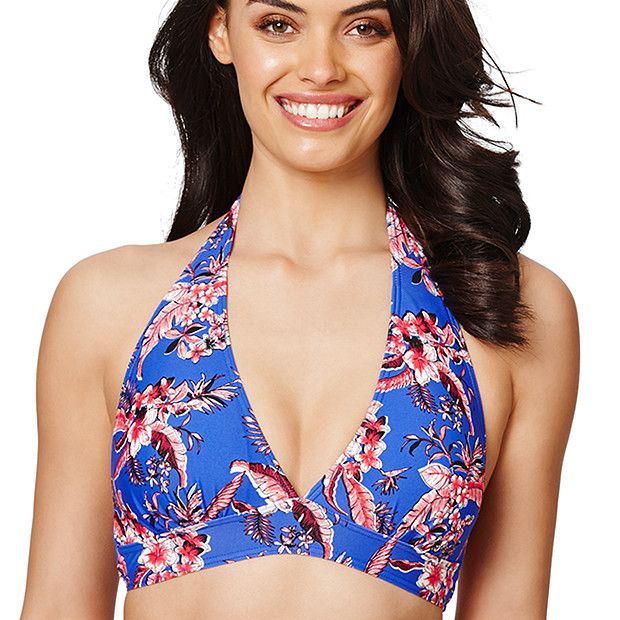 Tropical print halter neck top $25
For women who don't like the tops of their arms, then look for something like this…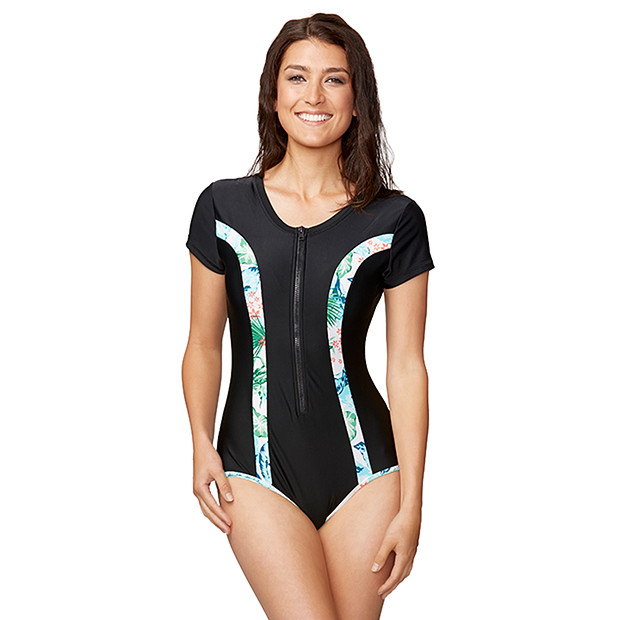 Piping Hot Bodysuit $49, CLICK HERE to buy it
Don't forget a light kimono or kaftan will help give you some extra coverage, here are some great beach cover up options: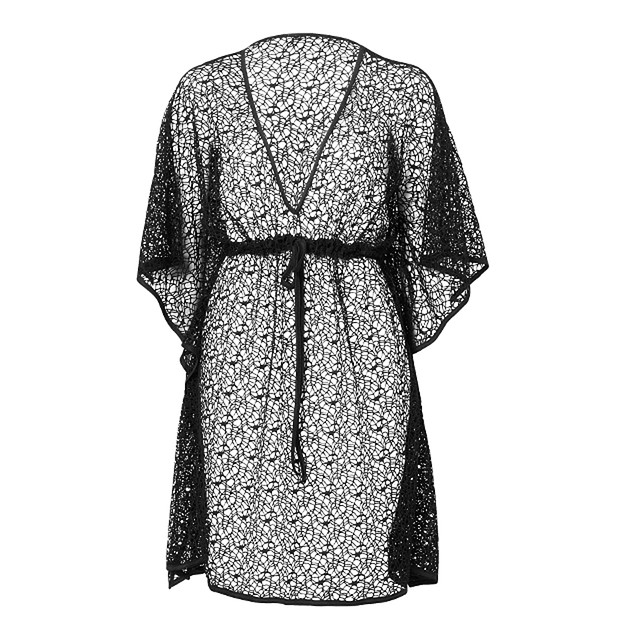 Black crochet kaftan $49 CLICK HERE to buy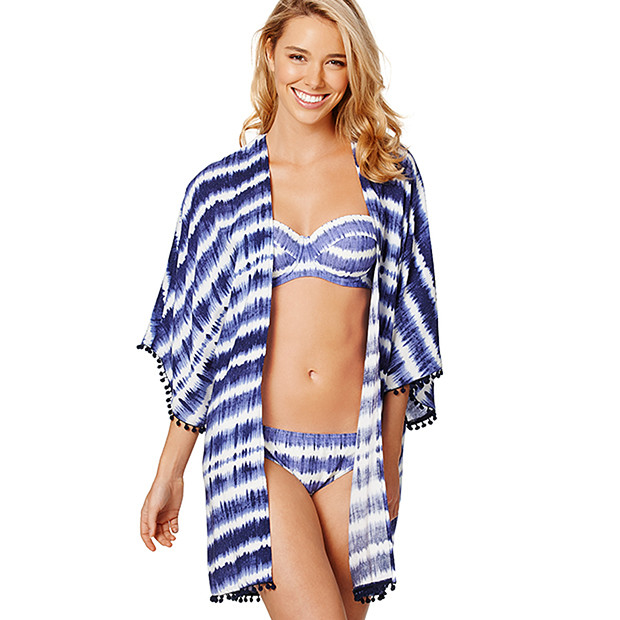 Stripe kimono $39, CLICK HERE to buy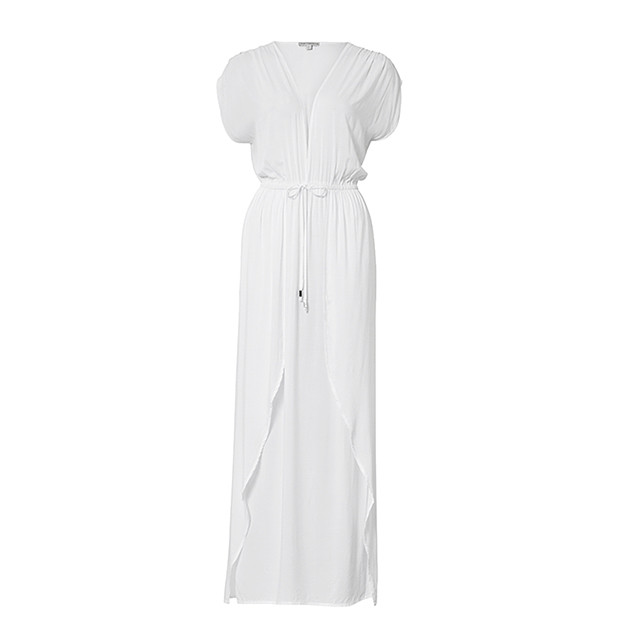 I adore this chic white maxi kaftan that can be worn as a dress, a steal $49. CLICK HERE to buy it.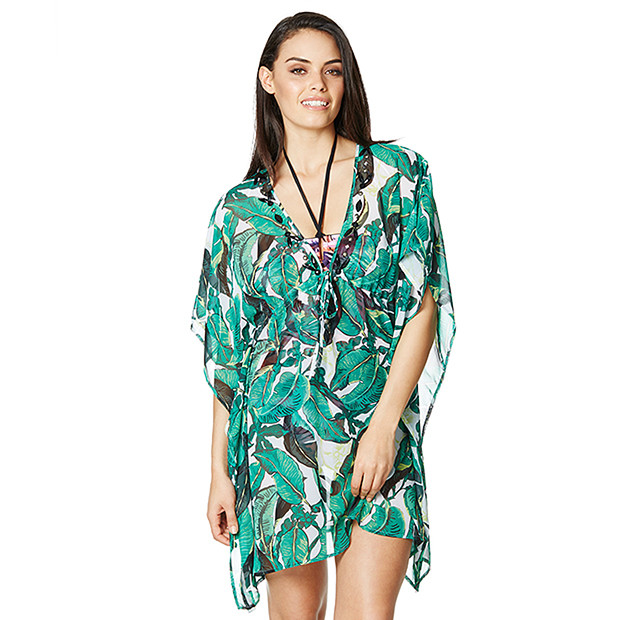 Green fern print kaftan $59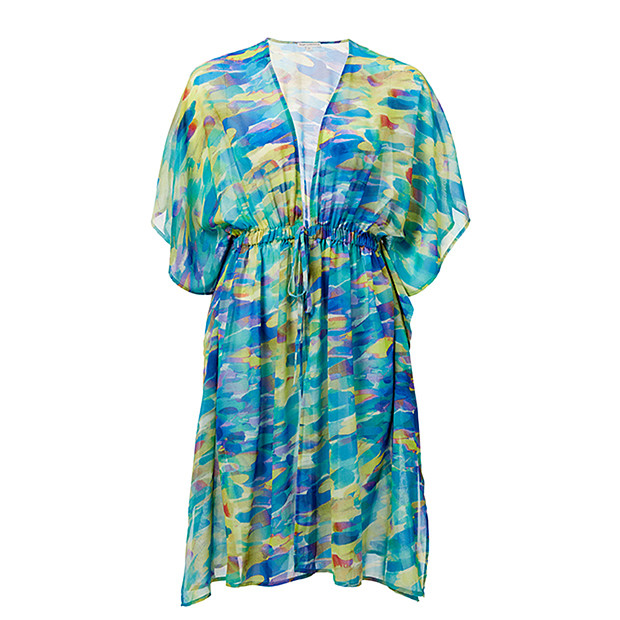 Tie waist colourful kaftan $59
All these swimwear and cover up options are available right now at www.target.com.au or in store.
If you have a fashion or style question, just follow me @donnygalella on Instagram and Twitter and I'd love to help you
DG