Gold is back. From shoes, to bags,  to clothes crafted from shinning gold fabrics. One place in particular we are seeing the golden goodness, is buttons. French design house – Balmain's famous double breasted style blazer with gold buttons has been snapped on all the celebs, it's totes the blazer du'jour. But it will set you back over $2,000. Lets face it we all don't have a lazy $2k laying around. But never fear Donny G is here.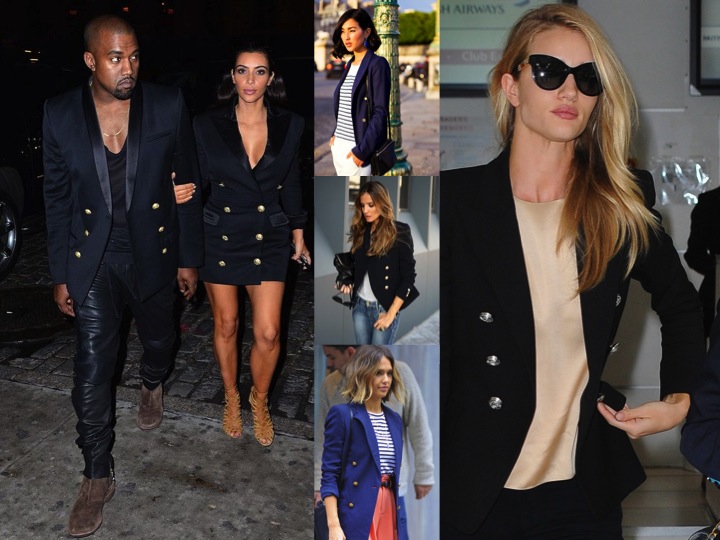 I've found a fabulous Balmain inspired blazer for $99 with glistening gold buttons. I've styled it back with a must have white cotton  tee and a pair of distressed boyfriend style jeans. Three items that every woman should have in her wardrobe right now.

You can shop the look right here…
'Yours Sincerely' military blazer $99
Boyfriend Jeans $49
Add some on trend heels, such as these twisted lace up heels for $45
Total outfit = $208  VS  $2,000+ for the one blazer.
Until next time happy styling and I hope you go for gold.
Cheers
DG