Finally a chic, stylish swimwear brand doing something for both guys and girls.
Bikini Atoll was formed in 2012 by West Australian designer Louise Bond. 'Collection Number One' was the debut collection which quickly captured the attention of the local market and garnered a cult following.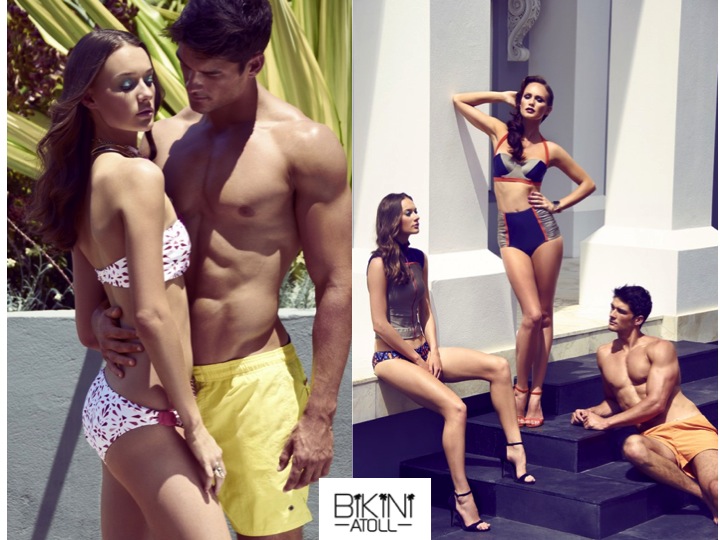 Their "EVOLUTION" collection mixes futuristic femme fatale with old Hollywood glamour, incorporating innovative laser cutting techniques with the use of neoprene – two imminent trends in the fashion world. The scuba-luxe vibe of REVOLUTION is complimented by sexy ladylike silhouettes with corset bustiers, high waited briefs, chic string bikinis, deep cut one piece's and the modern take on a rash shirt.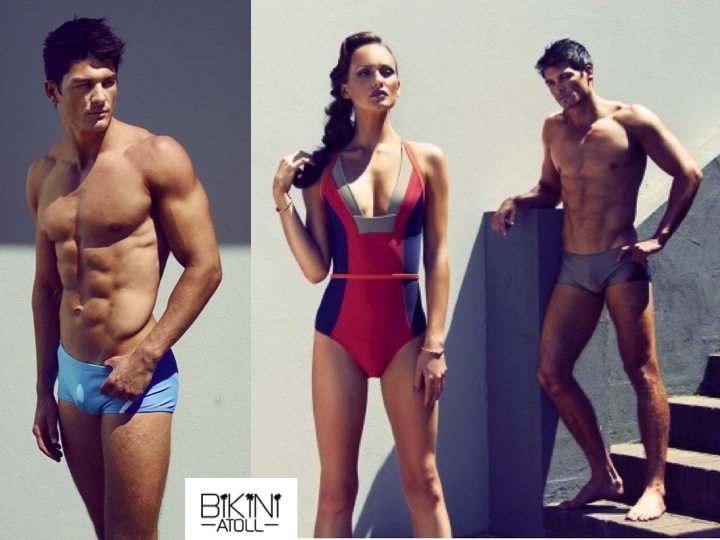 It's so great to see them do something for us boys too!  I (like many other Aussie men) do not have the body to pull of the traditional high cut Speedo. So I was more than relieved and excited to finally find a more fuller style brief, which is much more flattering on most guys bodies.
Apart from coming in some basic colours, there are some fun yet really wearable prints such a palm trees. This season it's all about prints – so guys time to embrace the print! And the quality is also amazing. The thicker the fabric, the better – if you know what I mean?! I'm always happy to pay a bit more for a good Aussie label.
Make sure you check the out at www.bikiniatollswimwear.com