The mini makeover challenge: One busy young Melbourne Mum. 30 minutes. $200 to spend. One brand new outfit required.
Here is the result.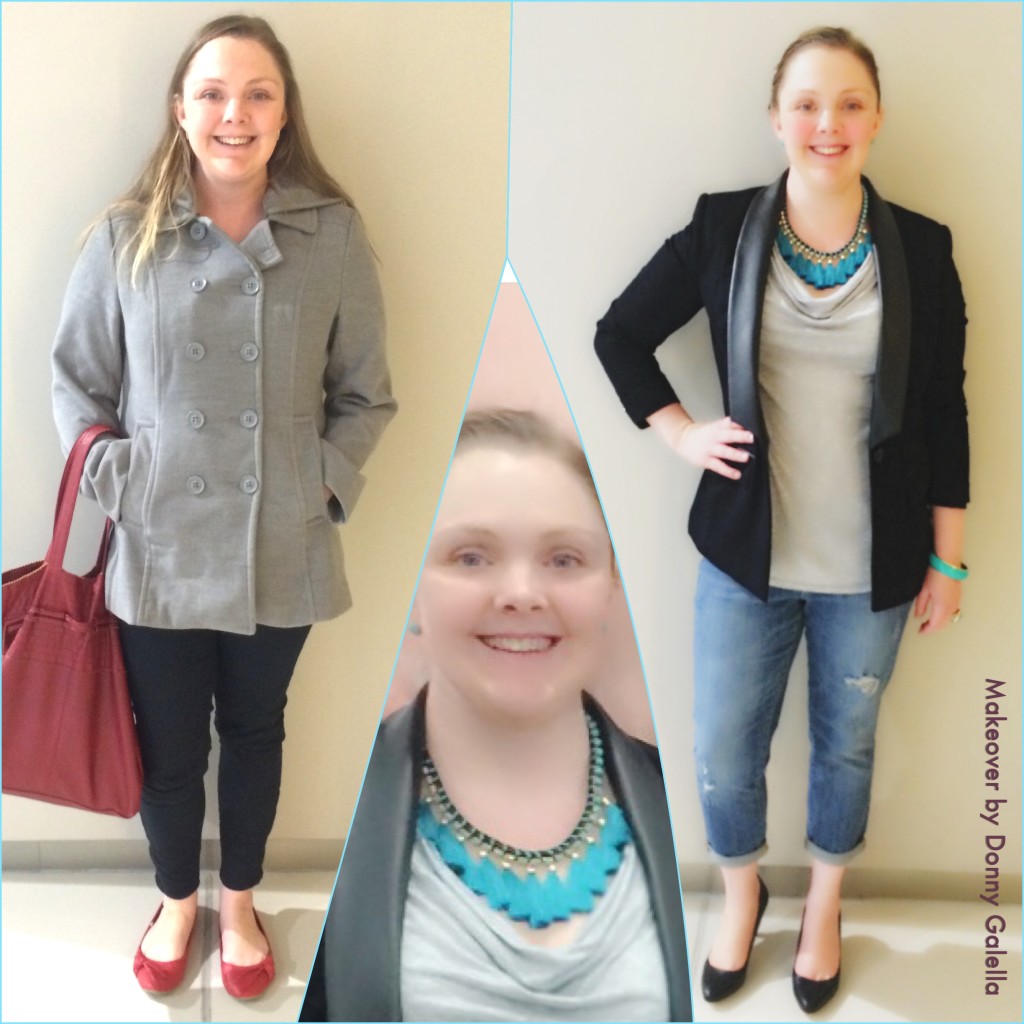 Any woman, especially a busy young mum needs a versatile and practical wardrobe. After giving her a quick quiz to see what wardrobe essentials she owned, it became apparent that she desperately needed 3 must have essential items:
1) Black blazer – works perfectly over jeans, pants, over a dress, for day, for night, for work. An absolute classic and must have wardrobe item.
2) Jeans – it's all about a relaxed boyfriend style right now! The trick is to find a pair that is relaxed but not too baggy. A slight distressed vibe is totally on trend.
3) Versatile tee – a black, a white and a grey are all must have basic tees. They can be paired back with pants, shorts, a skirt, dressed up, dressed down and layered. Look for a nice cotton fabric. Bigger busted women should go for a deep V or low neck and smaller busted women a rounded neckline.
I have no doubt that she will wear each of these items to death. They can all be dressed up or dressed down and paired back to so many other items. With her petite height and size 12/14 frame, I instantly headed for the Dannii Minogue Petites for Target collection – available in store and on-line.
SHOP THE LOOK:
Black blazer with leather look lapel $89 – CLICK HERE
Boyfriend jeans $59 – CLICK HERE
Grey Tee $12 – CLICK HERE
Heels $30 – CLICK HERE
I added a tassel turquoise necklace to glam up the look, which also helped to showcase her stunning blue eyes. I also added a matching bangle and earring.
Her hair was pulled back into a neat bun secured with an elastic and pins, then a quick touch of red lippy.
MAKEUP TIP – If you have limited time or budget to do makeup. Then let your lippy double as your blusher. Simply dab your finger on your red or pink lippy and place a small dot on your cheeks. Rub it into the apples of your checks for an instant blush. It is a super quick and easy way to give you a healthy glow.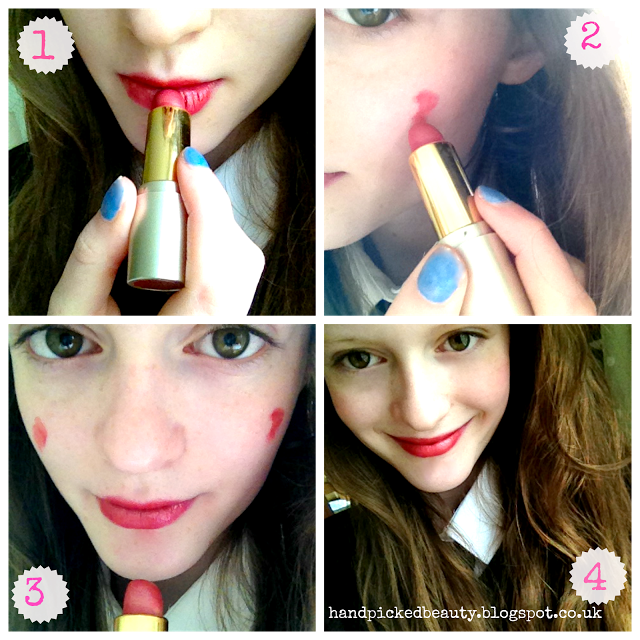 (Makeup image credit – www.handpickedbeauty.blogspot.co.uk)
Makeover complete in under 30 minutes.
CELEBRITIES WHO HAVE ROCKED A SIMILAR LOOK: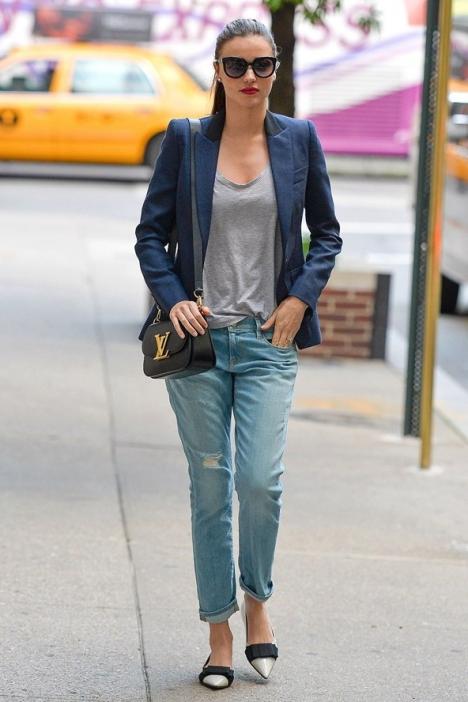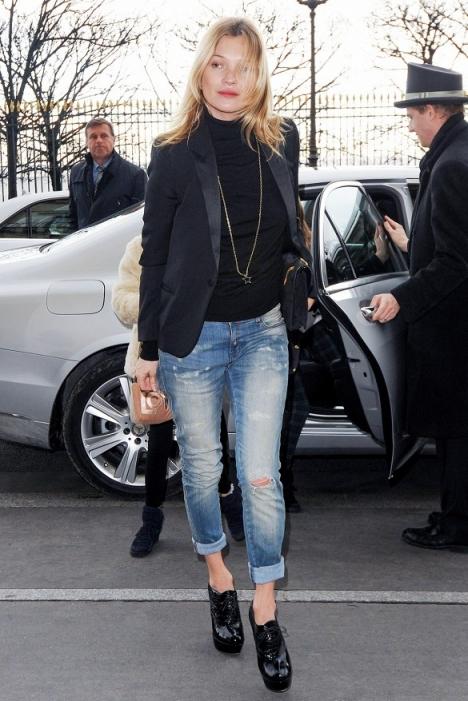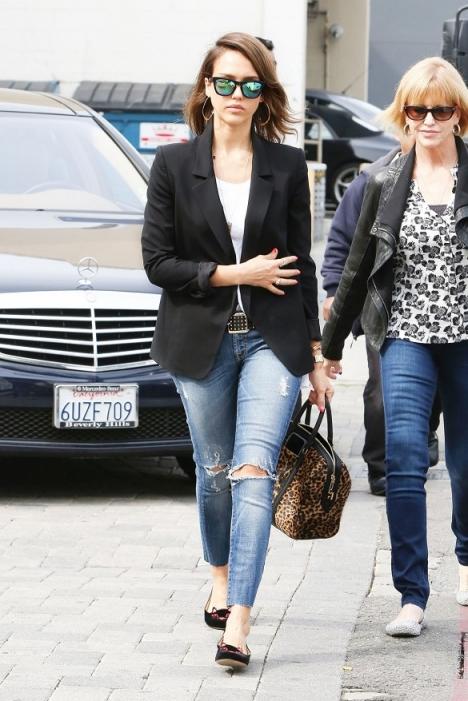 If you would like a FREE makeover, simply follow me on Instagram at @donnygalella. You can also ask me for FREE styling advice simply by tagging me in your Instagram pics.
Have a fabulous day!
DG