I have received a few emails asking for suggestions about affordable mens fashion to give as Christmas gift ideas. Here are a few options to consider:
You can never go wrong with the classics, such as a white shirt $39, black blazer $89 or skinny stretch indigo jeans $35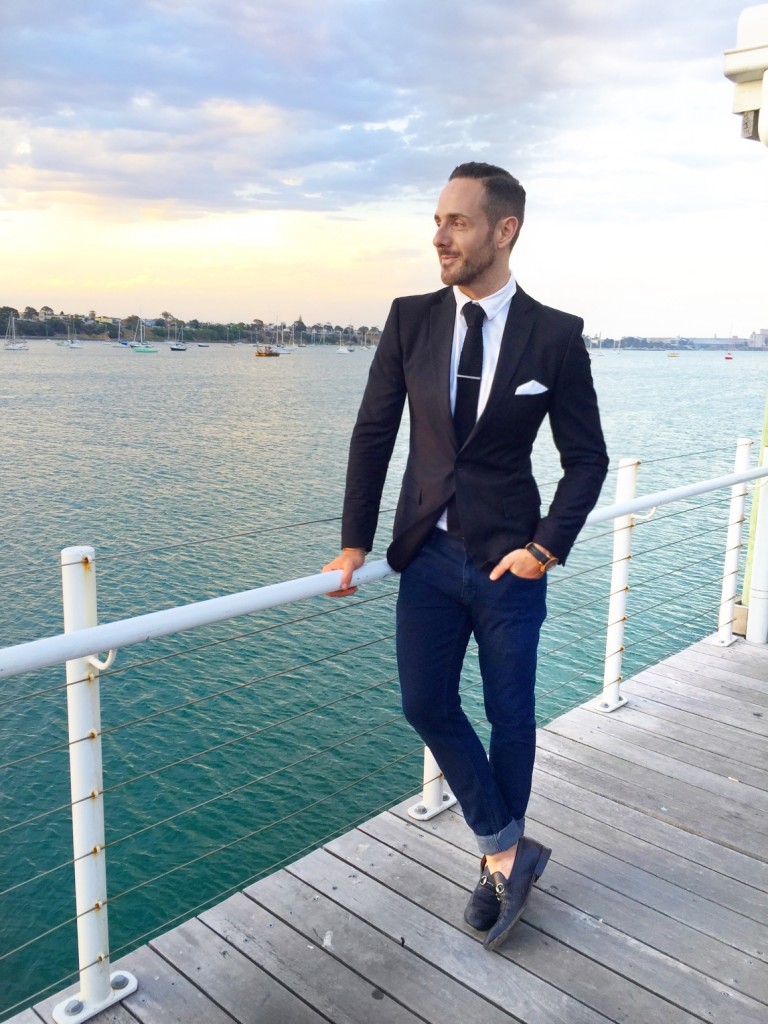 The nautical look (navy and white) is always a winner. These volley shorts feature a bird print $20 and matched back with white Australian cotton tee $15. (White Blazer from Marc Jacobs and Local Supply sunglasses).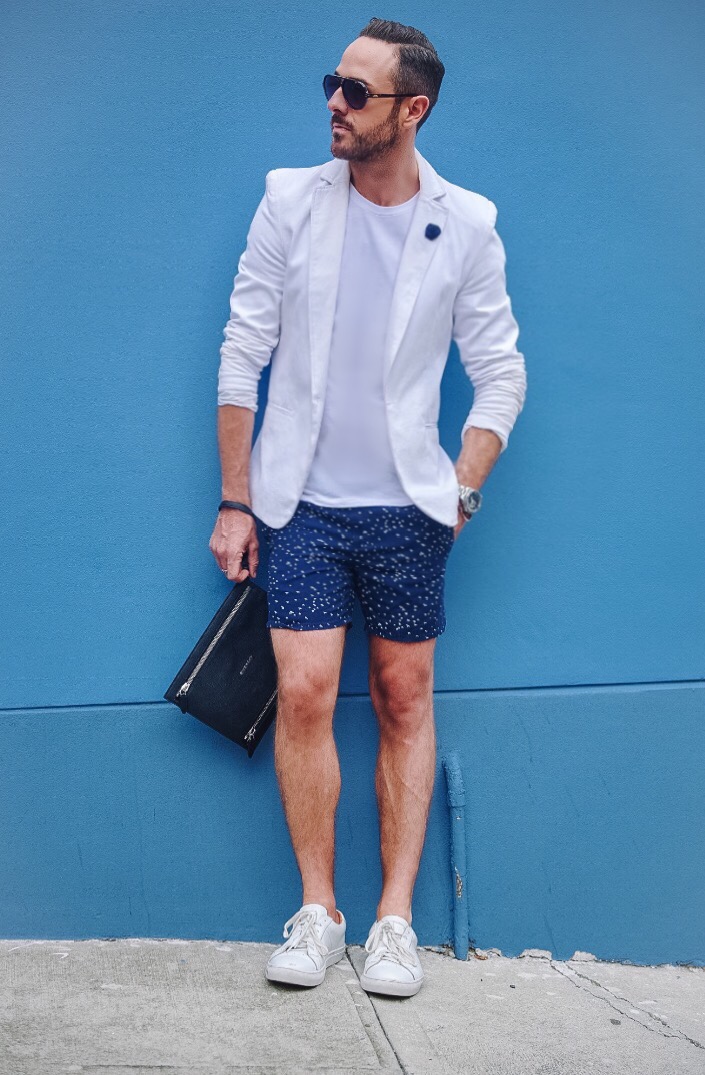 Linen is a natural fibre which breathes so it will keep you cool this summer. This linen shirt is $49, paired with a fun tropical print shorts $20 and white Australian cotton tee $15. (Sunglasses from LeSpecs).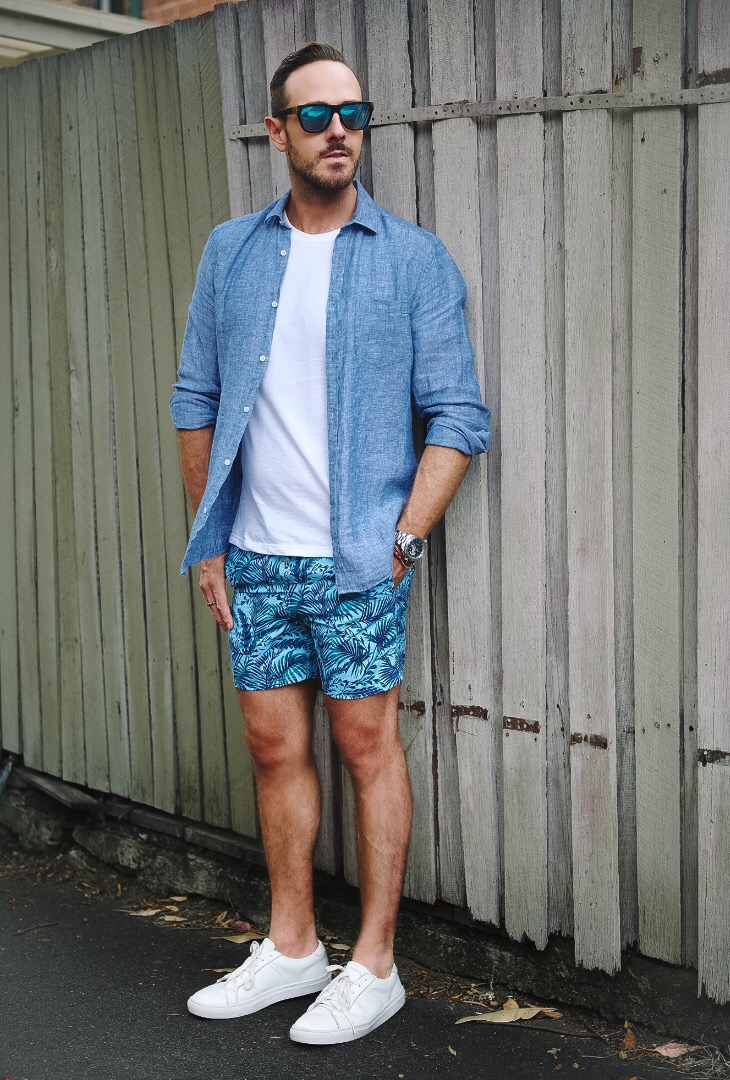 Shorts this season are shorter in length and are coming in all kinds of fun and bold prints such as these pineapple print for $20, matched with Australian cotton tee and white Geoffrey Beene leather trainers for $89. (Sunglasses from LeSpecs).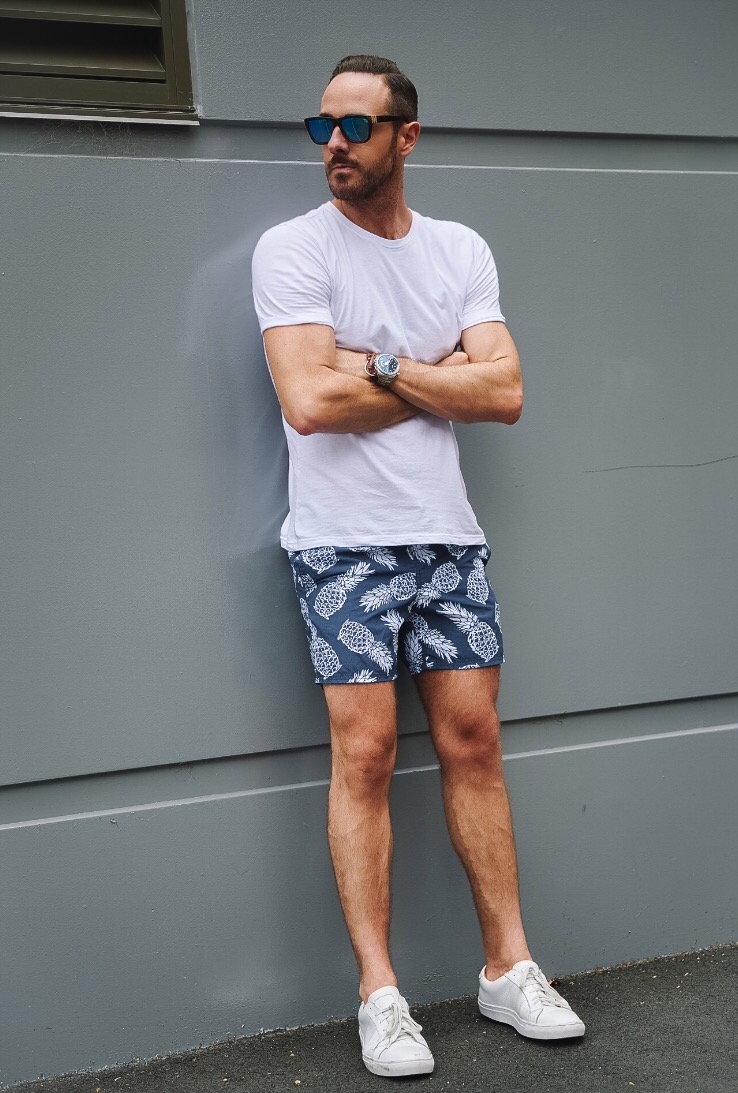 All mentioned items are available from Target Australia
www.target.com.au
Images by Jack Steel (@JackSteel)