The stars have just walked down the 2013 Emmy Awards red carpet, lets take a look at who got it right & who got it not so right…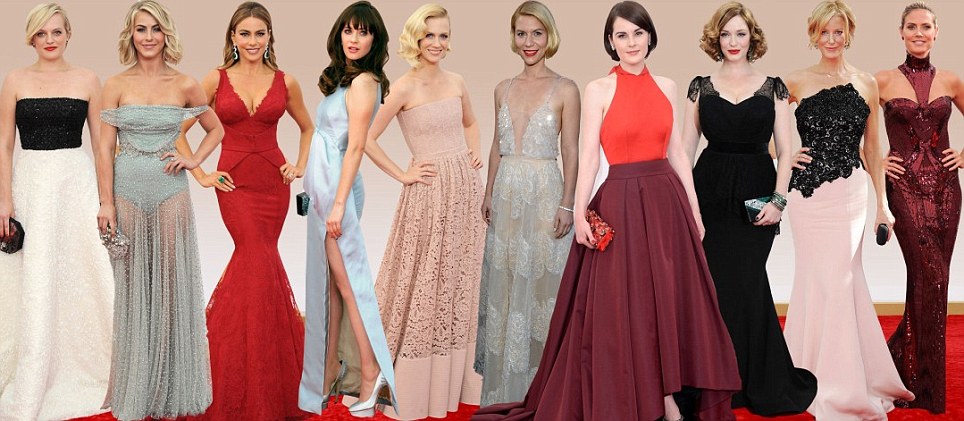 Key trends:
1) Loads of white, ivory and pastel tones.
2) A real move away from puffy, frou frou over done looks to a much more more  sleek and simple, minimalist look.
3) Lots of lace, sheer fabrics, embellishment and rich jewel tones (like green and purple).
My top 3 best dressed:
1) Rose Byrne (below 3rd row,2nd across in blush pink)
2) Kate Mara (below 2nd row, 3rd across in white)
3) Claire Danes in Aterlier Versace (below)