The stars have just hit the black carpet at The Star (Sydney), lets take a look at who got it right and who got it wrong…
Alicia Keys – is this years international guest of honour and this girl is on fire tonight (in the style stakes). This bright gown showcases her sexy curves. Nice belt detailing and love her hair. LOVE IT!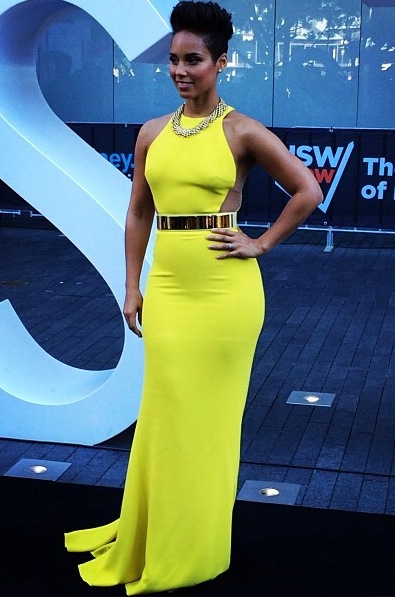 David Jones is one of the key sponsors this year, so of course DJ's Ambassador Jessica Gomes took to the black carpet, in a sexy black Dion Lee fitted dress. The leather detailing is very on trend.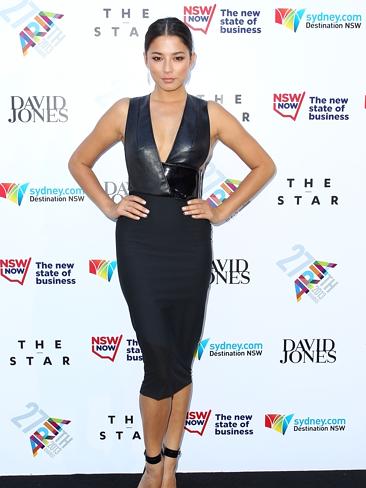 Sarah DeBono went for Little Mermaid chic. Personally I don't love it. I feel red and green should never be seen. Christmas wrapping paper is an exception!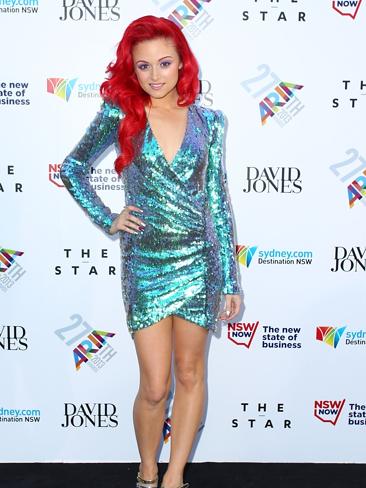 Samantha Jade really can do no wrong at the moment. Totally rocking this red lace Steven Khalil gown. Perfection. I'm really loving the lighter hair on her too.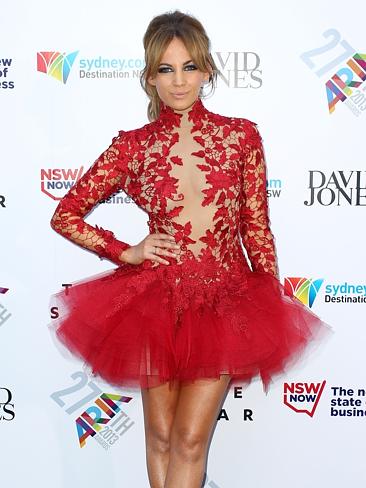 Jessica Mauboy – she too can do no wrong at the moment and has really found her style groove – thanks to her stylist. This Josh Goot dress is fun and colourful but not her finest fashion moment.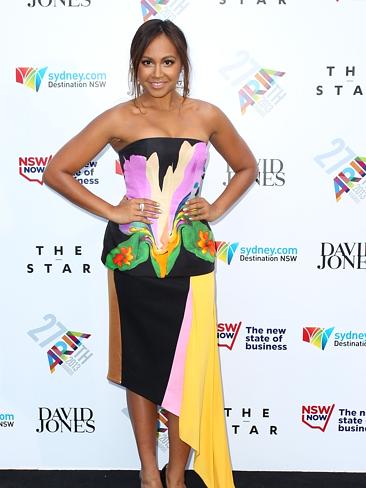 Prinnie Stevens got the leather memo. Cute dress. Simple styling. Great accessories.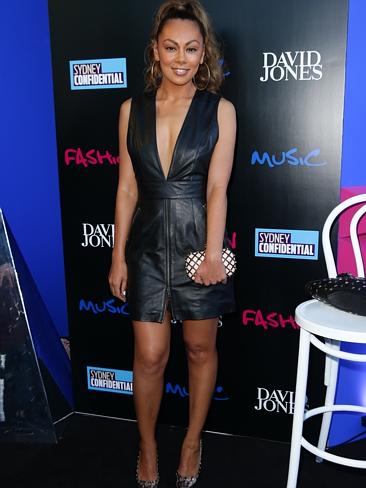 Missy Higgins – nice to see her wear some colour. The dress is ok, just feel those black ankle straps are a bit of an eye-sore.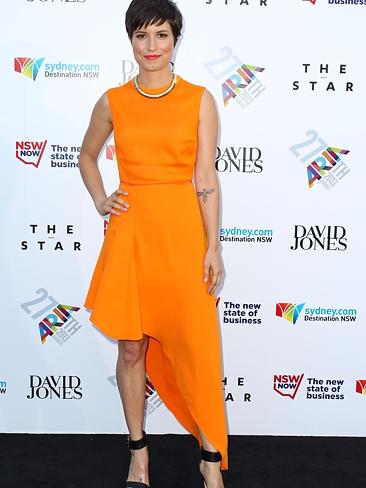 Connie Mitchell – I am really drawn to this look. She just looks polished and chic. Evidence that you don't need to always flash the flesh.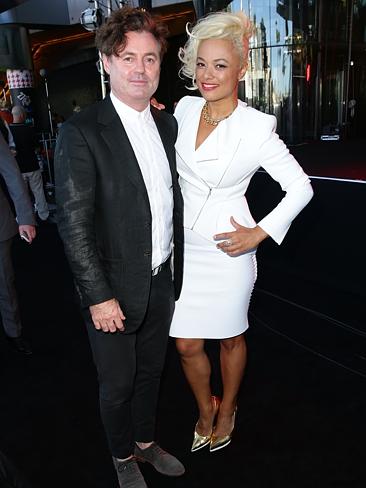 More to come….
Image credit news.com.au – check them out for more coverage