I established a group called F.A.M.I.L.Y (Fashion and Media Industry Love You), so that my fashion + media industry peers and all my friends could give back to the community.
In a world where we are constantly bombarded with bad news. Let's create some good news stories, lets put smiles on faces. Together we can make a difference. It could be a simple donation of pre-loved clothes, makeup & beauty products, your professional skills or supporting our events. Together we can make a difference.
I am thrilled to announce our Inaugural Fundraising Event, please see invite below…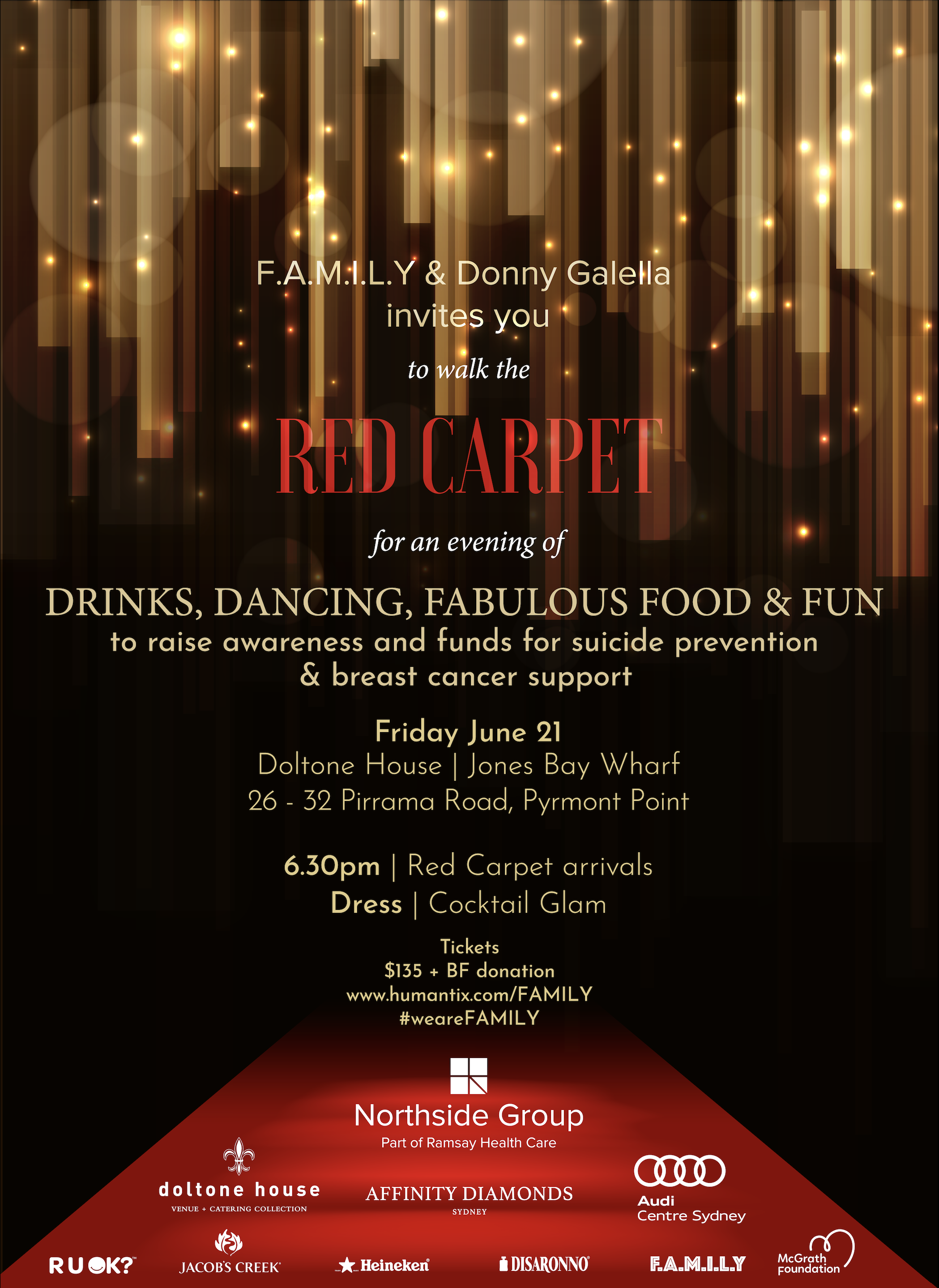 A HUGE thank you to our key sponsors, who are making my dream turn into a reality: Northside Group, Doltone House, Affinity Diamonds and Audi Centre Sydney.
Thank you to Jacobs Creek, Heineken + Disaronno for coming on board also. The night is all about having fun, having a drink, eating fabulous food and raising awareness and funds for R U OK? and McGrath Foundation. Two charities very close to my heart.
On the night there will be a silent auction and raffle prizes and a huge shout out to these brands for coming on board with donations, the minute they heard about the event:
Affinity Diamonds will be donating a piece of diamond jewelery
Alex Perry – is auctioning a $5,000 Gift card to be used in his gorgeous boutique
I would love to hear from other brands who would love to donate anything on the night, no item is too big or small.
Thank you for visiting my page and I hope you can join us on the night
CLICK HERE to buy tickets