Kathryn is a new mum and is a gorgeous size 14 and like most women she felt paranoid about her tummy.  With the right clothes and accessories, I whipped up a brand new look for this yummy mummy.
Check out her fabulous makeover….
Kathryn: evidence that curves are sexy.
When I met Kathryn she didn't know how to dress her new post baby body and was afraid of colour. So I showed her how to embrace her sexy curves.
I kept her hair back to really showcase her stunning face. The statement earrings (from Diva) draw our attention to her face.
I have used a technique called 'Body slicing'. Our eyes focus on the bright print top and long vertical lines that make her look taller and leaner.
The longer length top covers her areas of concern. The longer lengths help to lengthen her body. The green tones in her top match her jewellery.
A cute pair of slim cut back pants showcases her great legs.
A pair of black platform shoes gives her an instant height injection.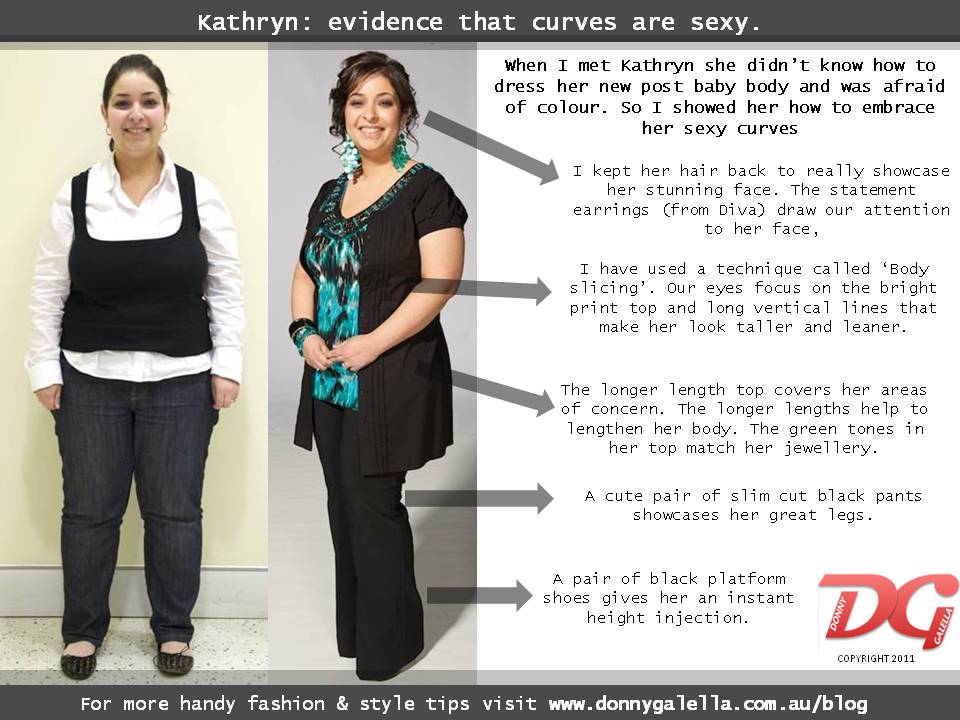 Doesn't that colour make such a difference on her? what do you think of the makeover? please leave a comment below…