I recently saw some advertising for the Autumn race carnival at Royal Randwick. Four gals lined up, looking glam. They could of been heading to a bar. Call me old fashioned, but I feel going to the races is our opportunity to dress up, honour tradition and being the Autumn race carnival, follow Autumn racing fashion rules. Yes, we are blessed with a warmer climate but that's no excuse to the flash the flesh and look tardy.
The first big no-no is showing off your midriff. Keep you mid section covered or you won't even get in. The Australian Turf Club (ATC), clearly state "No garments which show midriff".
Another big no-no, is don't over tan. Don't get a toxic tandoori tan. That ain't chic. Ask your spray tanner for a light natural colour. Don't over do your make up. Keep it natural & fresh.
Next. No sequins. No stretchy Lycra disco frocks. Anything you may wear to a Kings Cross nightclub (pre lock out era). Keep your tits in pretty please. Lady-like hemlines. I don't want to question if you're wearing a skirt or a thick belt.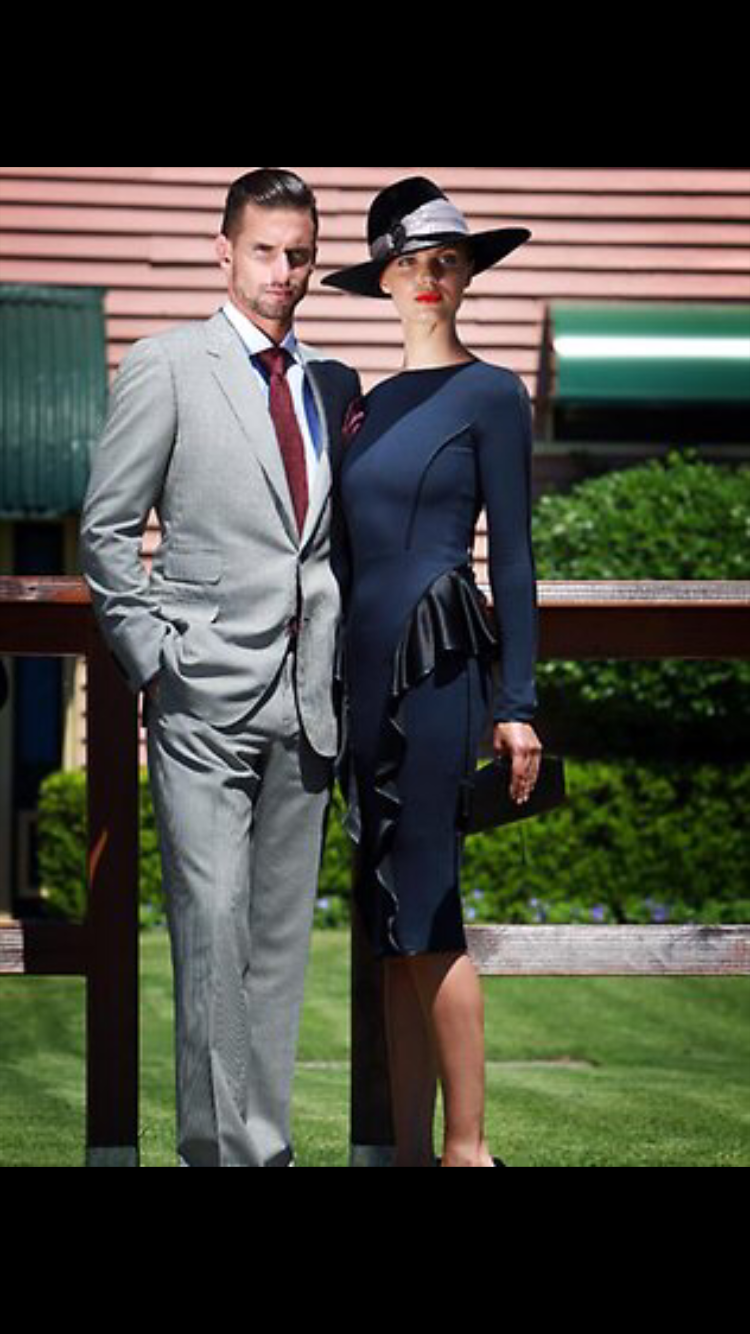 Being the Autumn race carnival please consider:
Wearing sleeves, they are on trend & look elegant. Spaghetti straps, strapless styles are better suited for spring. Lace sleeves are on point & will keep you cooler.

I know the gorgeous crowns & headbands are on fleek. But never under estimate the power of a proper big felt hat. I like big brims and I cannot lie.

Felt. Is the key word. For Autumn racing your hat must be felt or wool based. Light straw hats are for Spring racing.

Pulling your hair back looks more polished and allows your headwear to shine. Wearing headgear is NOT negotiable. Something must be on your 'lil noggin.
For the serious fashionistas who are thinking of entering the Fashions on the Field. There are strict rules you must adhere to:
When in doubt, overdress. You can never be overdressed. But you can be underdressed. If you get stuck send me a message or ask your gay best friend for some style advice.
Whatever you do. Please keep it classy Sydney.
For Race day info and tickets: https://www.australianturfclub.com.au/