I am mad about affordable style, showing my clients how to look good without having to spend a lot of cash. Needless to say, I am going totally cray for the $99 suit from Target Australia. Yes. You read that correctly. $99. Now is the most perfect time to stock up on suits for the races, Christmas parties, school formals or dressing the groomsmen. The $99 promotion is on for a limited time only, so get your stylish skates on.
The suit is made from premium fabric, it is well tailored and comes in 5 colours:
1) Light grey – it looks great with a white shirt and dark coloured tie (black or charcoal). I also love to style the grey jacket with a white tee and black jeans.
2) Light blue. This is the fashion colour of the season. It screams summer, looks great as a suit but I also like to style the blue jacket with navy shorts and a print shirt.
3) Midnight Blue (navy) – every man needs a navy suit, it's classic and timeless. The navy jacket also looks fab with beige chinos and a denim shirt.
4) Black – a black suit is a wardrobe essential, wear it as a suit, or wear just the pants with a shirt or wear the jacket with jeans. So versatile.
5) Stone – this light coloured suit is a real head turner and the perfect fashion statement trackside. I love styling the stone jacket with light coloured jeans and a denim shirt. Double denim delight.
Here are some snaps of some models Luke and Luke wearing head to toe Target. Every element, the shirt, the tie, tie pin, pocket square and shoes all from Target – and available right now.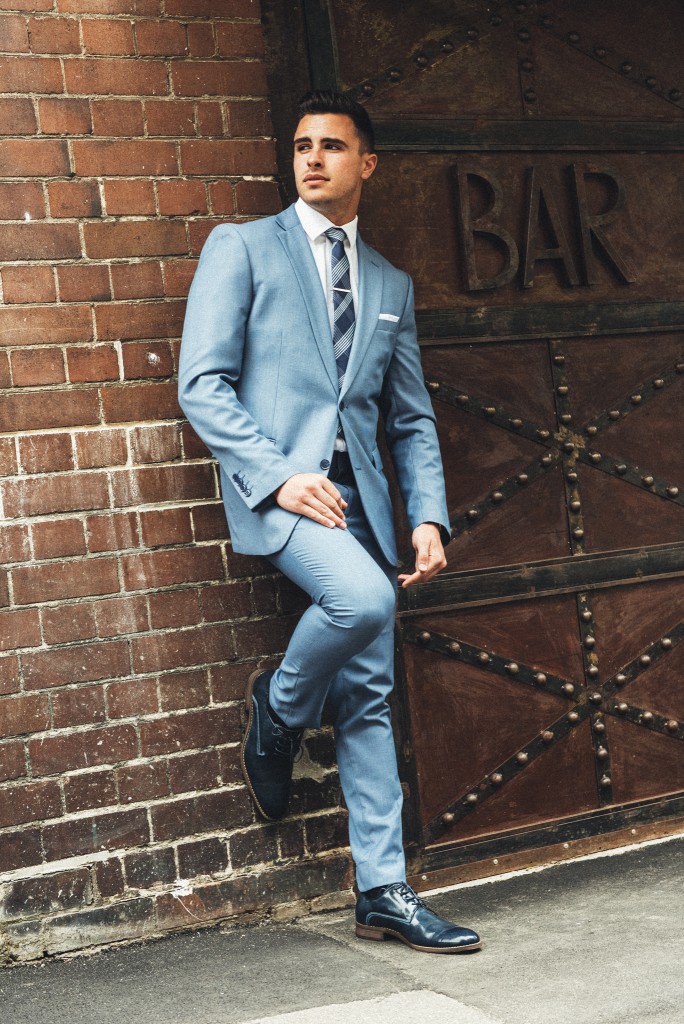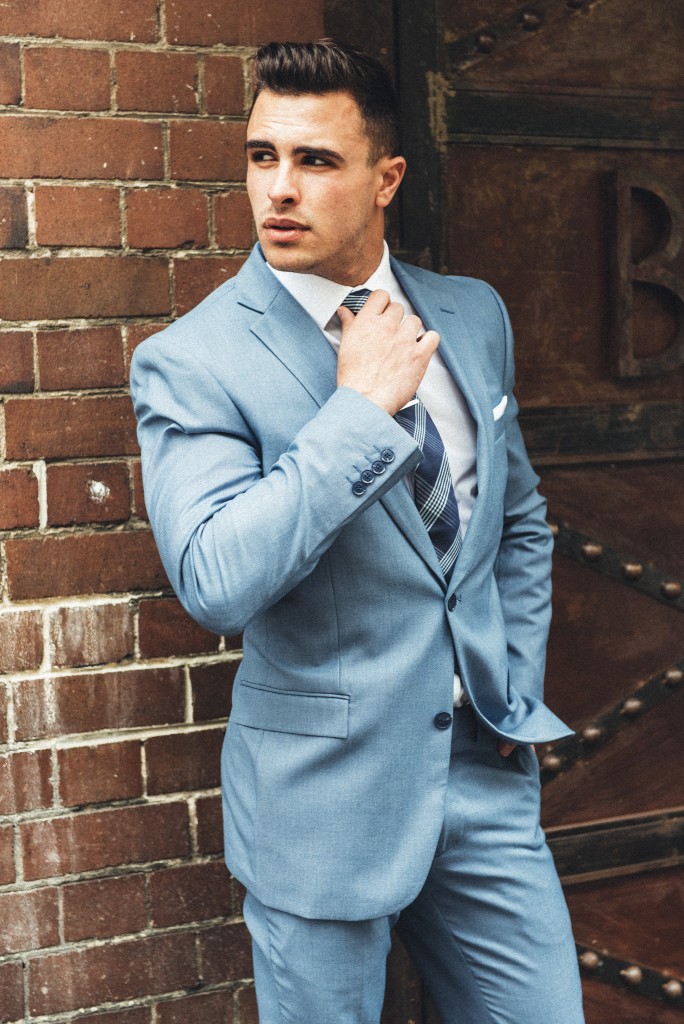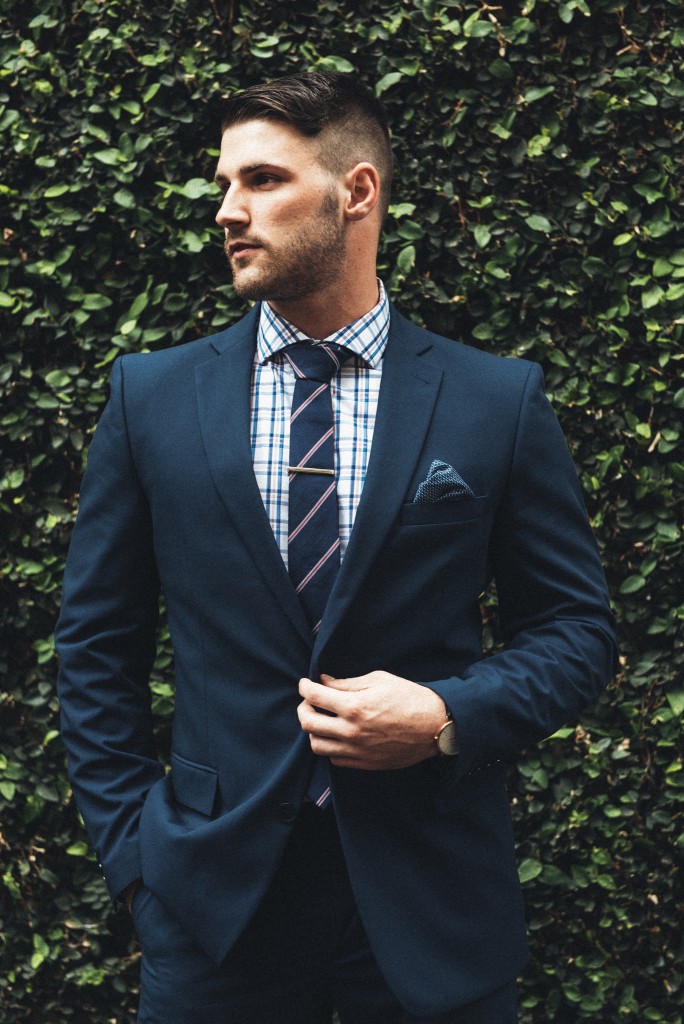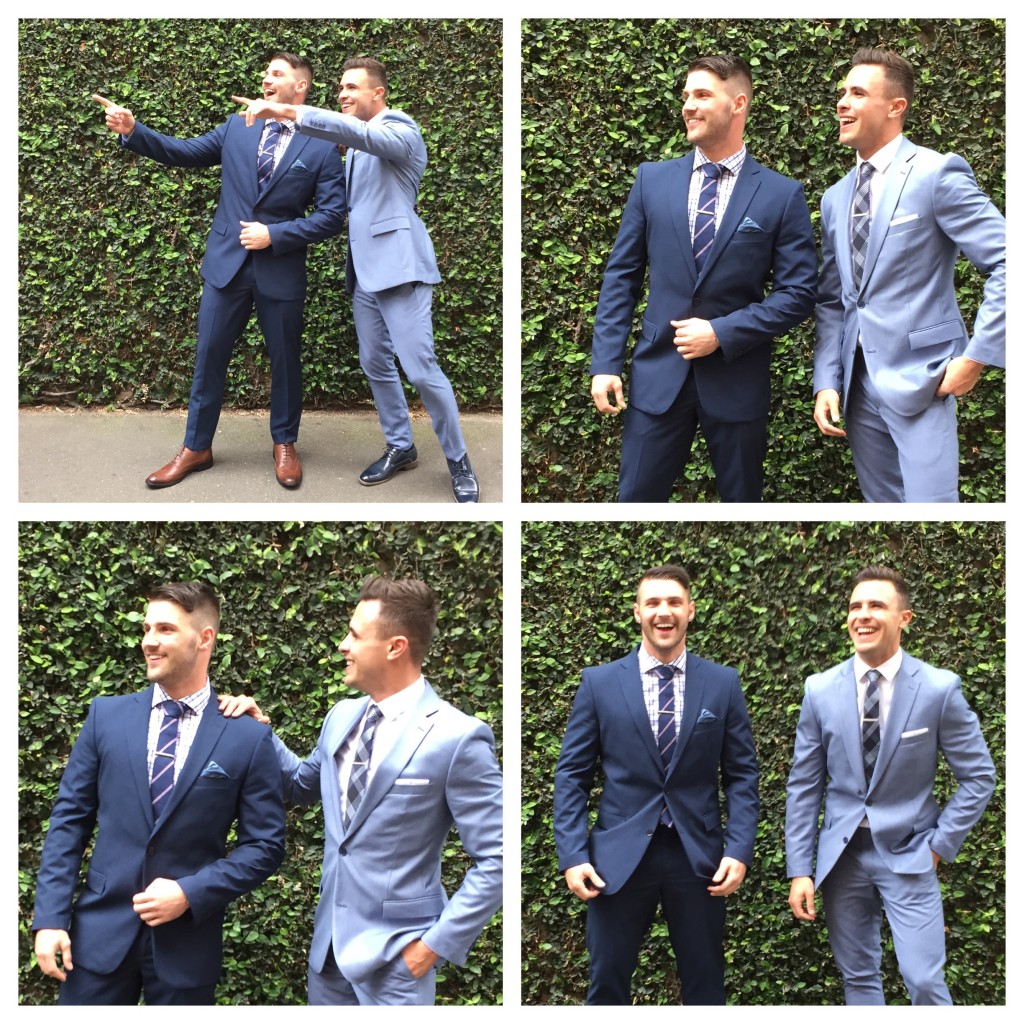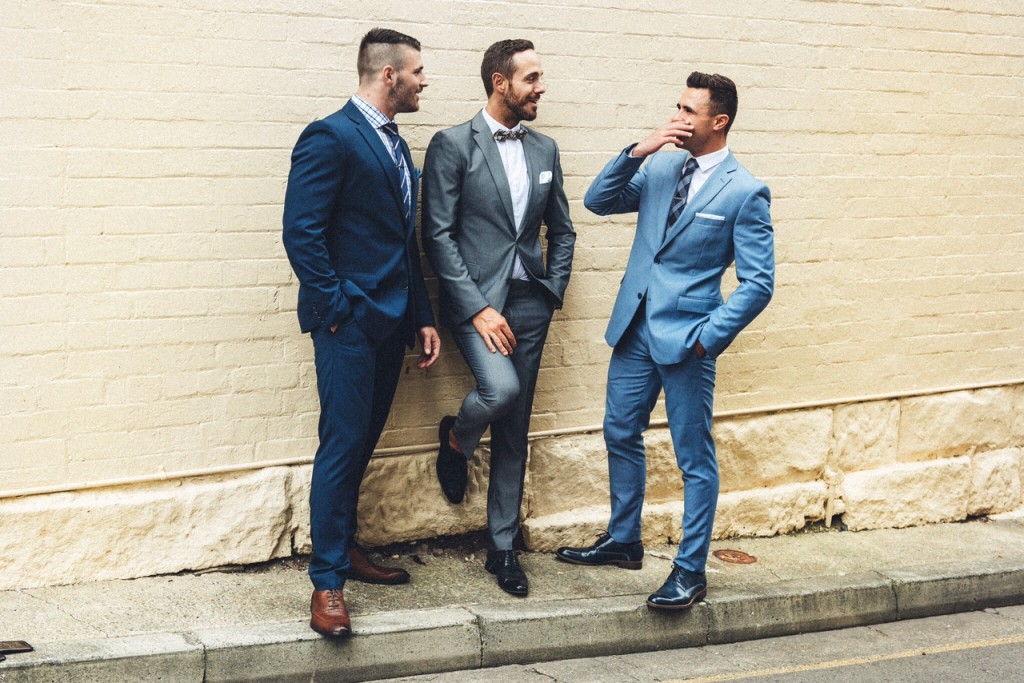 Everything you see above is available from Target Australia. So pop into your local store or shop online –Target Mens wear
If you have any questions at all or need some style advice, please ask me. Simply add me on Facebook, Instagram or Twitter @donnygalella
Happy Styling Guys!
DG
Image credits
Photos by Jack Steel Photography
Styling by Donny Galella
Outfits and accessories all available from Target Australia