The sexy Latina star certainly has had a style makeover over the past couple of years.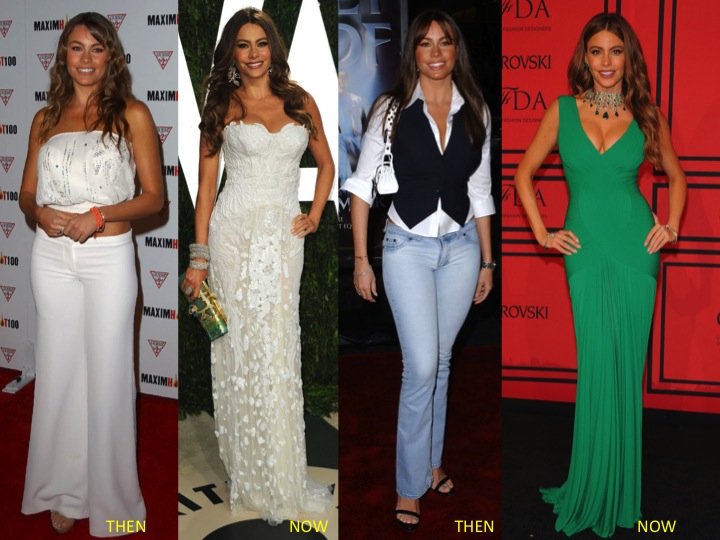 If you have a sexy curvy hourglass body like Sofia, then CLICK HERE for some tips on how to dress for your body shape.
If you have a style or fashion question, simply join me on Twitter (@donnygalella) and ask me anything at all.
Happy Styling.
DG