I have always been a colour man. The brighter the better. But New York changed my colourful perspective. Sometimes less can be more. I now really appreciate monochrome, the classic combination of white and black. Without a doubt monochrome is a big trend right now. So I whole heartedly embraced the trend whilst in Manhattan.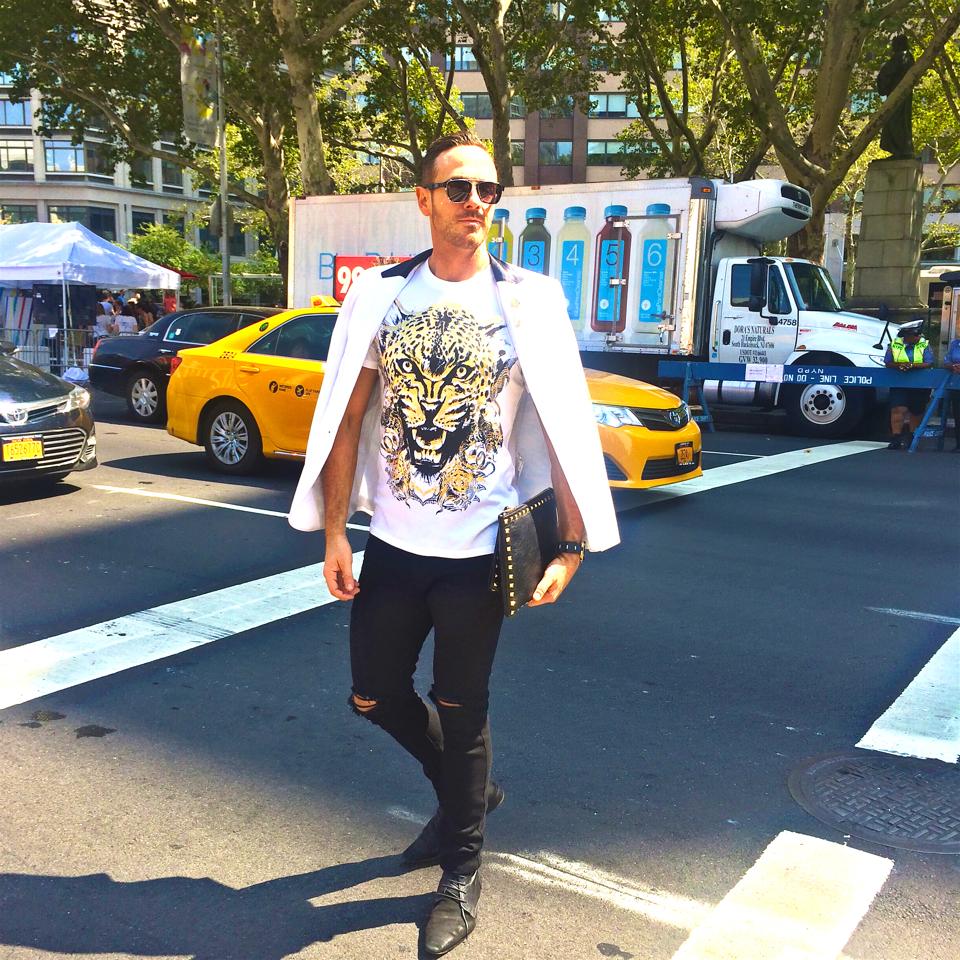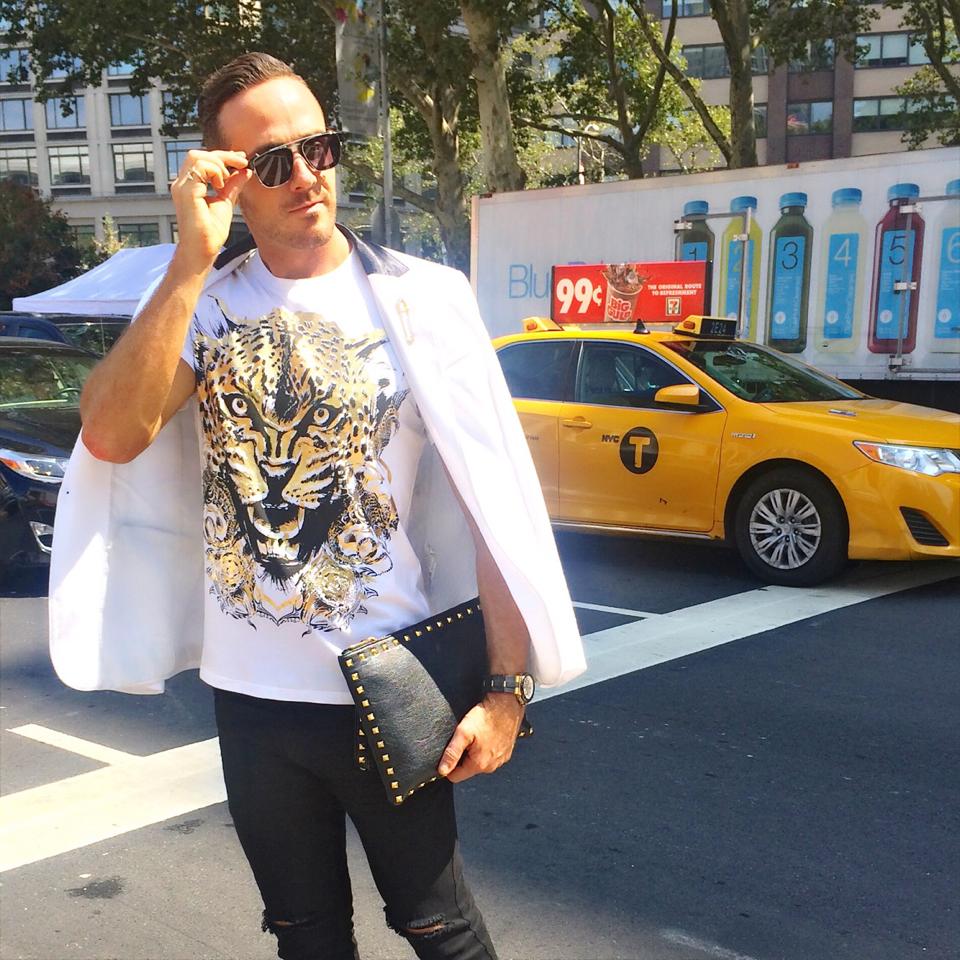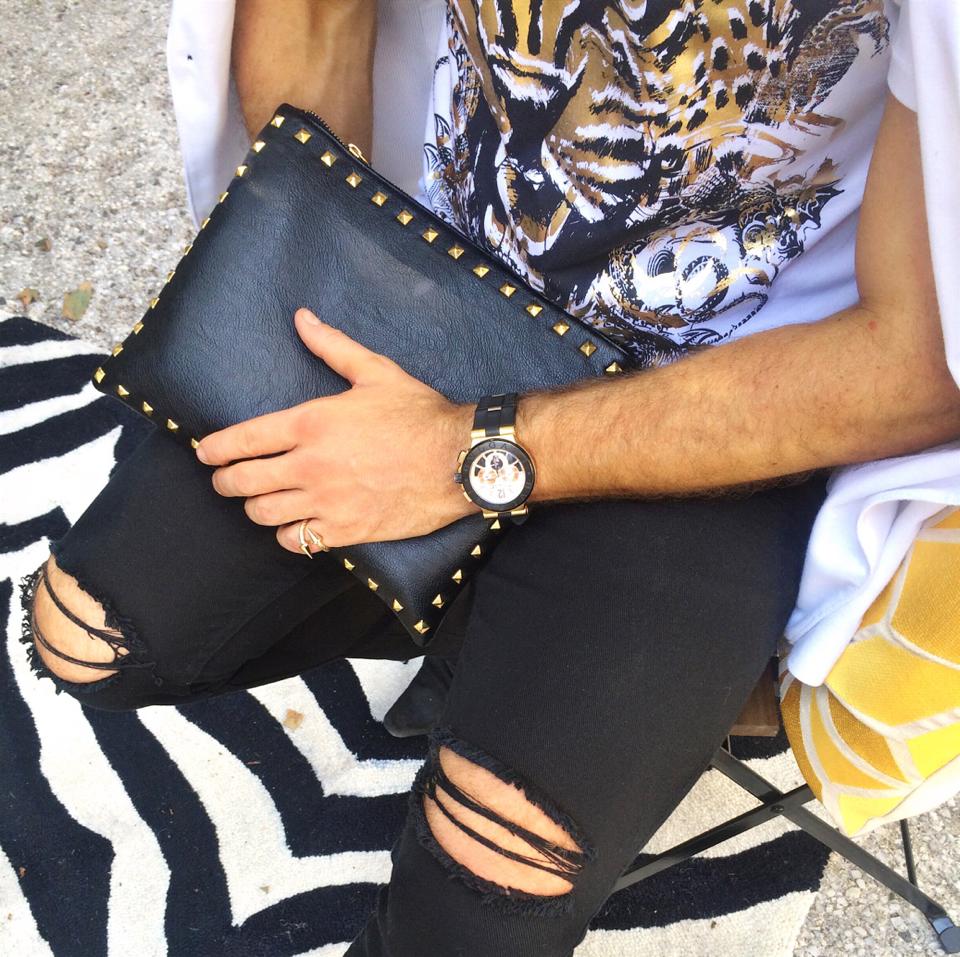 CREDITS
T-shirt – Just Cavalli
Jeans $44 – Boohoo.com
Blazer – Zara
Boots – Antoine & Stanley
Timepiece – Bulgari
Sunglasses – Nick Campbell
When wearing black and white, don't be afraid to add some pops of fun, whether it's with colour or prints. I found these blooming fabulous floral print shoes and my black pants actually feature a blown up snake scale type print.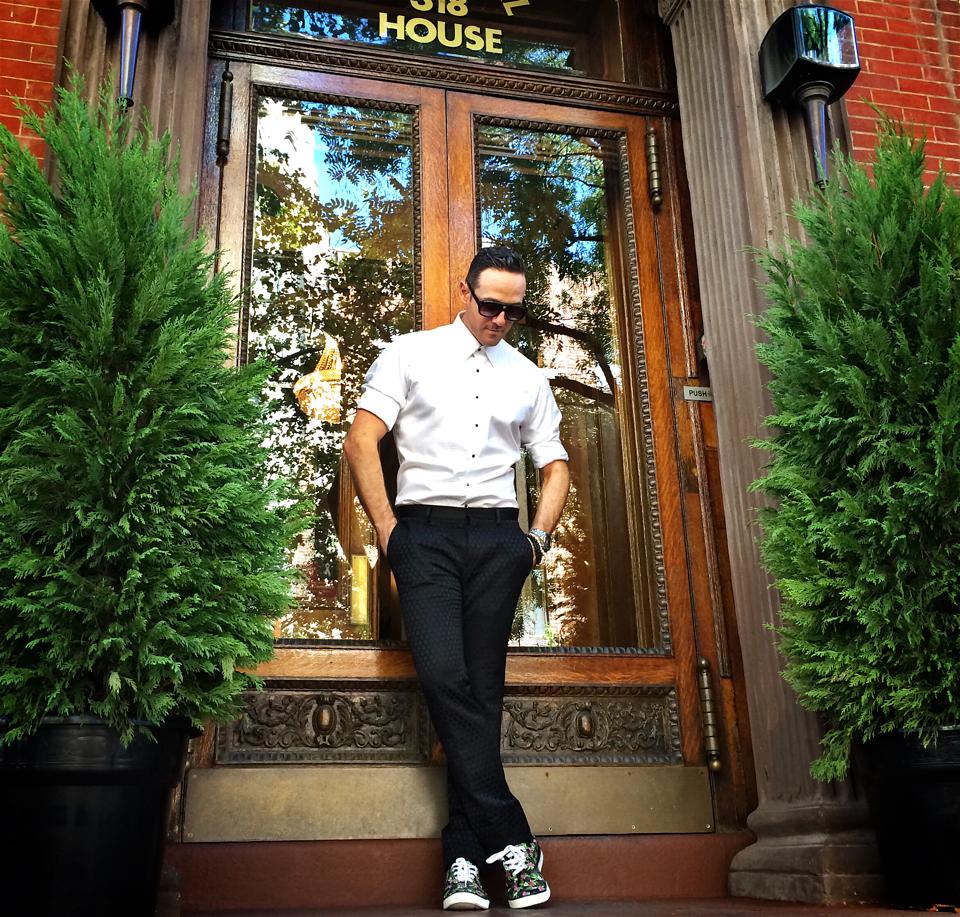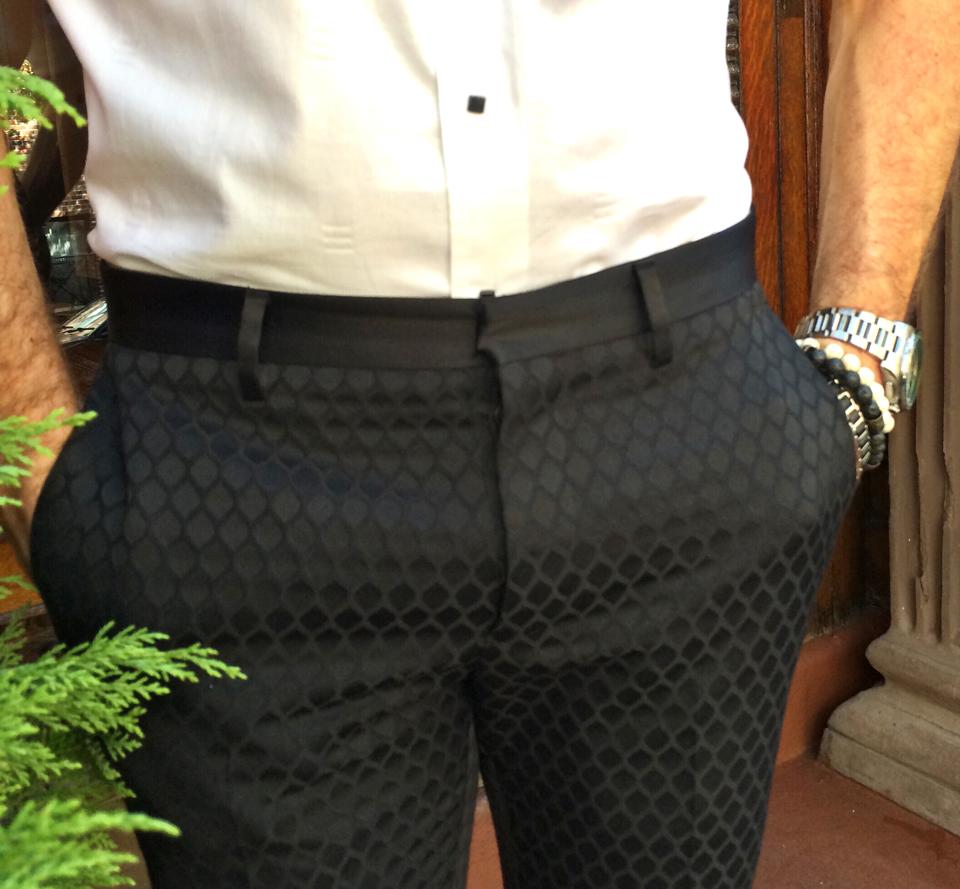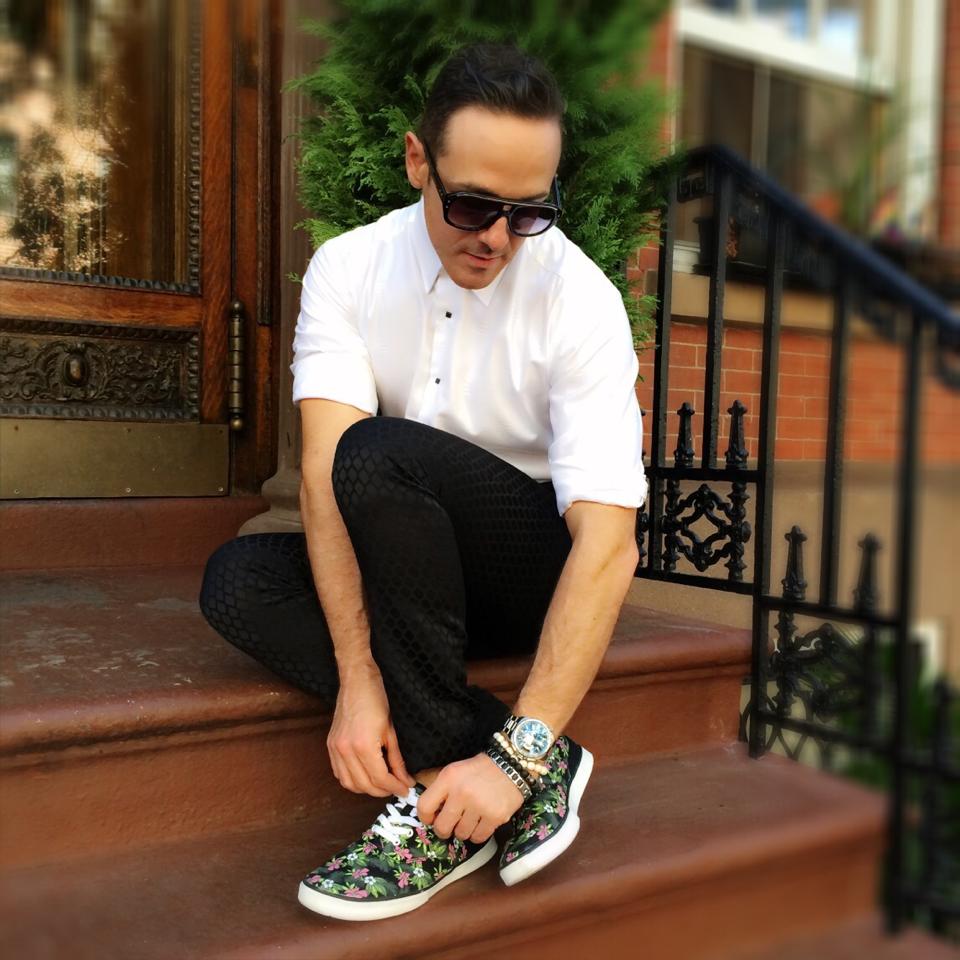 CREDITS
Shirt – Lagerfeld
Pants – Just Cavalli
Shoes – boohoo.com
Sunglasses – boohoo.com
Timepiece – TAG Heuer
Location – Manhattan, New York.
Photography by Faye Delanty – Fashion Hound, New York