Lets take a look at who wore what to the Melbourne Cup 2012….
First stop the Myer Marquee, themed 'The Florist'. The flower filled marquee looks absolutely divine this year, well done Myer!
Myer Ambassador Jen Hawkins wears a Maticevski  dress and Peter Lang headpiece. YAWN!  The headpiece is modern, but given this is Myer (the place to shop for your race day millinery), I was expecting MUCH more. This headpiece is great for a night out or a red carpet gig, but this is the BIGGEST day of racing in Australia. The race that stops the bloody nation. I wanna see a hat the size of a UFO (or at least something more striking like Lara Bingle's Derby Day hat).  The blue colour reminds me of a nurses uniform (a special shout out to my nurse friends – hiya!) and that fold / pleat / ruffle/ thing / detail on the dress adds un-flattering bulk to her body.   On the plus side, love her makeup.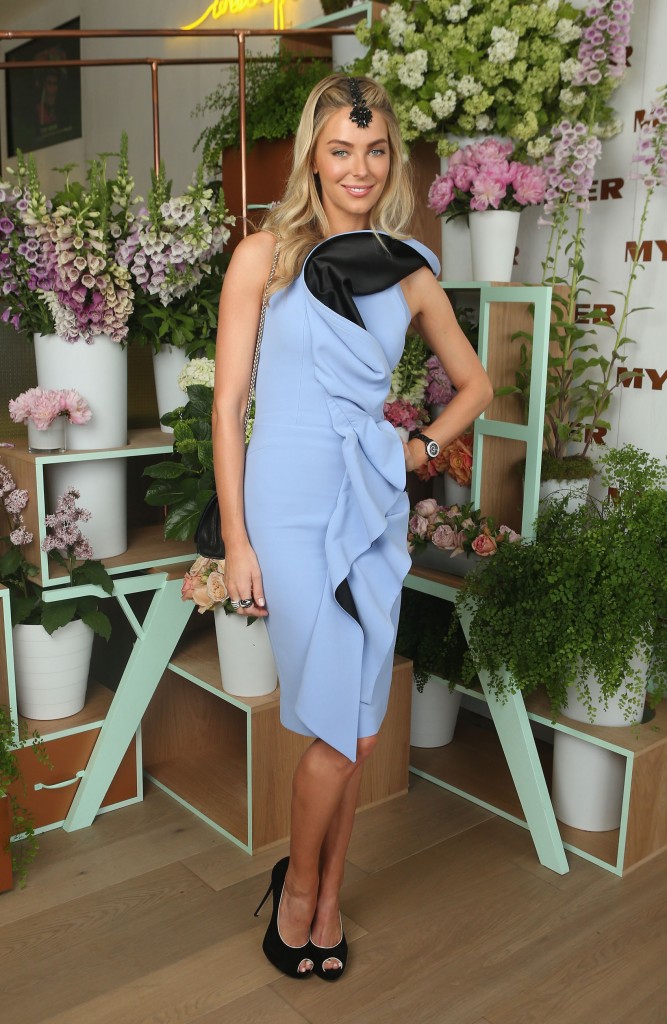 Myer Ambassador Rebecca Judd looks spot on for Cup Day. It's colourful, it's fresh and fabulous. She wears a Nicola Finetti dress and Kerrie Stanley millinery. Perfectly accessorised. Totes on- trend with the floral mirror print & peplum. My only nit pick is that her shoes are too similar to Jen's. Colourful pumps would have been much more fun.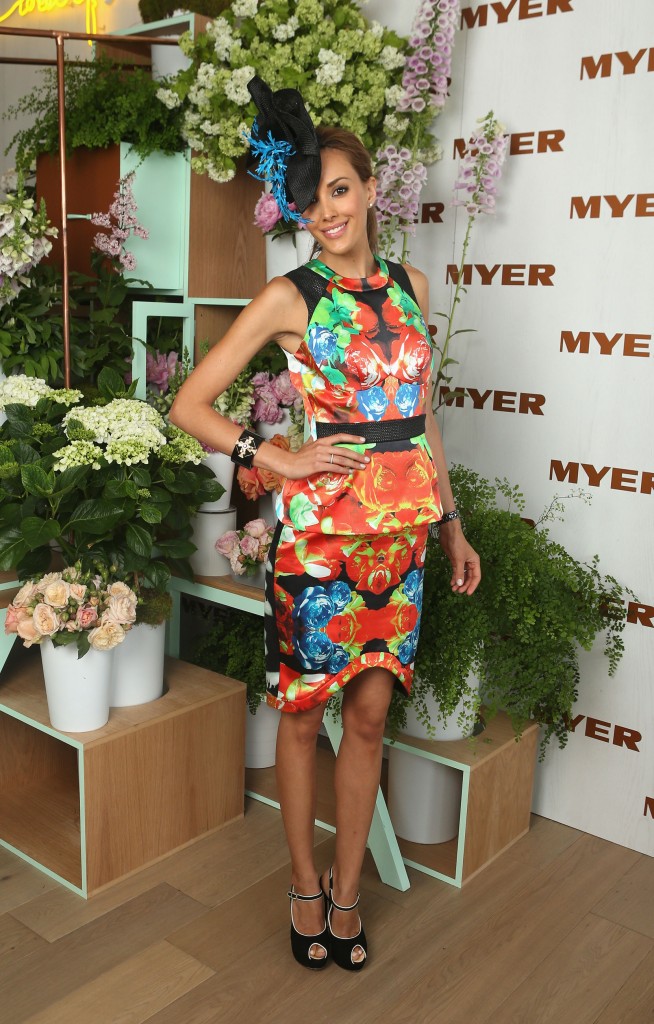 Kris Smith looks dapper in Arthur Galan (AG). Love the on-trend pastel shirt, check tie and pocket square combo.  Brown shoes are a nice touch, perhaps a hat could of made this 100% perfect.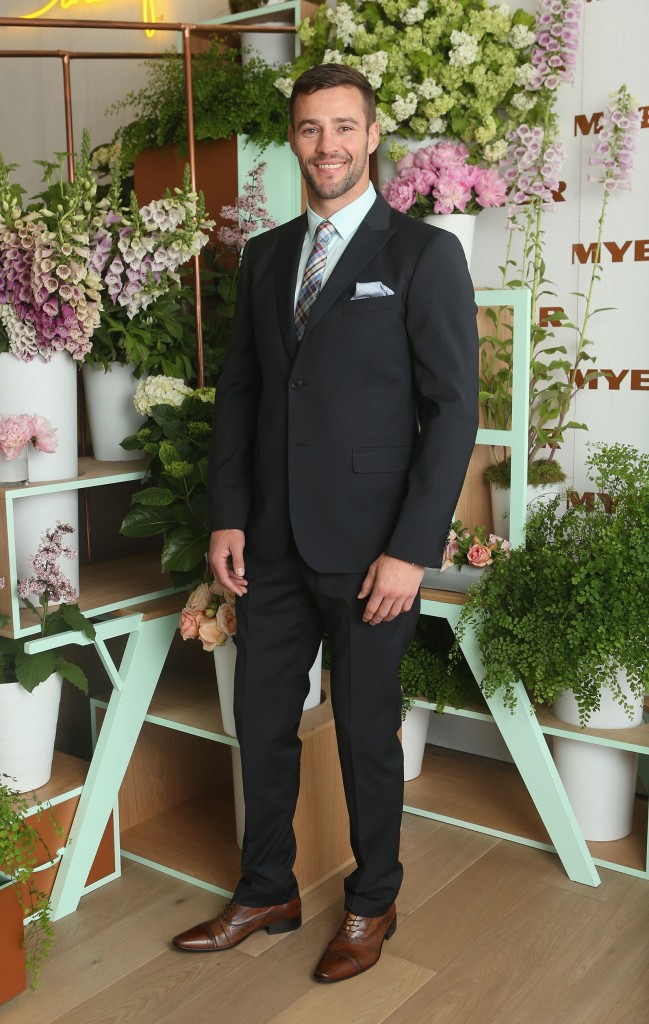 Cricketing WAG Kyly Clark stands out in this tangerine dress. Love the colour. Nicely matched hat and accessories. But I'm not 100% bowled over by it. Good try.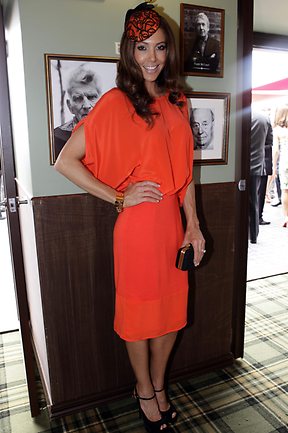 Image: SunHerald
International Celebs – Revenge star Ashley Madekwe and Misha Barton.
Ok, lets start with Ashley – where is your hat? Sorry but it's Cup Day, you need to wear a hat. Surely your peeps briefed you?  As for Misha, there is a whole 'lotta look happening here. Busy (but fab) sunglasses, hat and dress (by Ellery). You are young and sexy, why cover up like a nun? Each of the components are lovely individually but together it just looks busy. That deep plum colour is much more autumn/winter race carnival.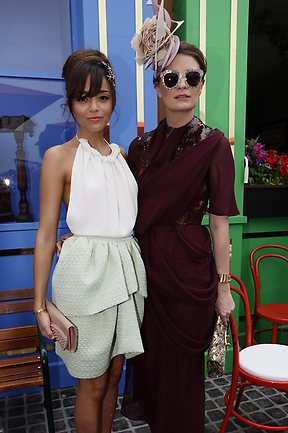 Image: SunHerald
Kate Waterhouse – now this girl rarely gets it wrong, but for me this is not her finest fashion moment. The hat (if you wanna call it that) is too 'simple'. Looks like a piece of netting from Spotlight pinned into her hair. The colour of the dress is pretty. Side boob at the races? hmmmm some boys will love it.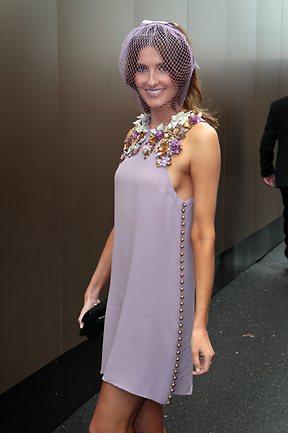 Image: SunHerald
Lauren Phillips – now this is elegant, sophisticated and on-trend. Love the floral print and peplum detail. Nicely matched hat. Bravo!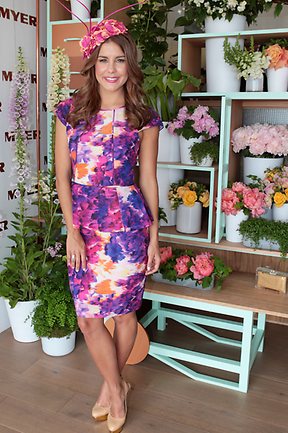 Jessinta Campbell – I love her and know her personally, so it totally rips my heart to shreds to say that this is not her best look. She is so, so, so super slim, but the exaggerated proportions of the skirt creates the illusion of wide hips. Maybe it's just the angle of this photo? I need to see more pics.  The edgy turban does not suit the nature of her pretty and feminine dress.  Take off the turban and it would have been much better. But that French lace is DIVINE and the makeup is flawless (well done Mr Brown).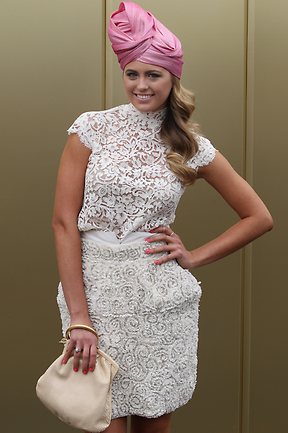 Image – SunHerald
Sherri Lee-Biggs – cute and sweet, a little Mad Men. Would like to see this look without the heavy coat on her shoulders. Sensible dressing for the weather. When the downpour hit,  you had the last laugh.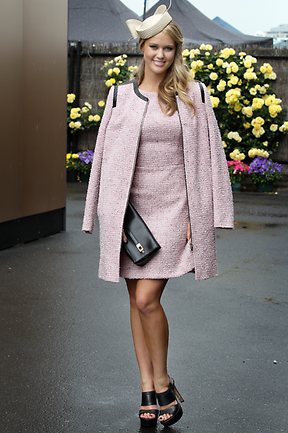 Image – SunHerald
Delta Goodrem – I love the colour of the dress and I like the full 50's skirt. But the garden that has sprouted on her head needs to go or maybe trimmed back a little (pass the whipper snipper). Maybe if the flowers were less bulky and more dainty? A cute pillbox hat or something more sculptured may of worked better? Oh and are they nanna flats? they are totes burning my eyes….ouch!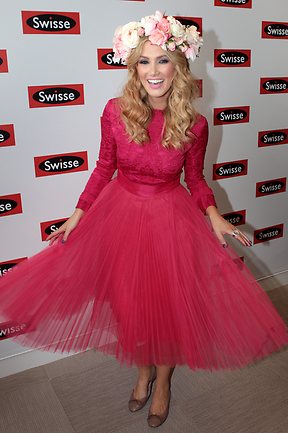 Image – SunHerald
Pia Miranda – look, I know that whole pyjamas as daywear look is in, but this hurts my eyes too. It is ill fitting on her (too baggy), the wedges make it look too casual and lack of any real head-wear makes this more suited to a night on the couch with a DVD.  Pia – please call me, please let me dress you. PLEASE!!!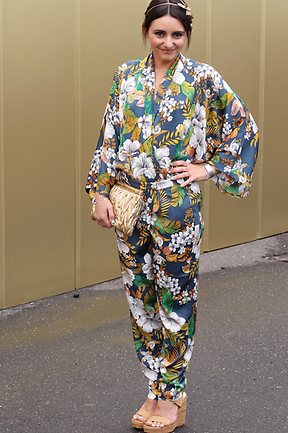 Image – SunHerald
Rose Byrne – so the Alex Perry dress is pretty, but those random flowers (yes, even though they are Chanel) in your hair just don't cut the mustard. Hello people, this is the bloody Melbourne Cup. The one day of the year you can glam up, frock up and wear a hat…. and you pop some flowers behind your ear?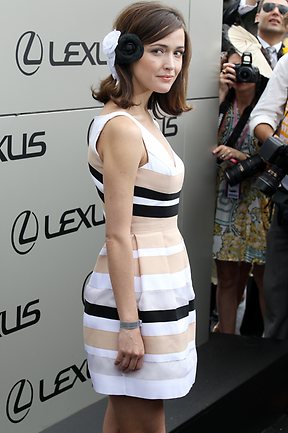 Image – SunHerald
Jess "Legs 11" McNamee – nice print t-shirt (or is that a dress???), maybe a touch too short for the races. Oh and Lady Gaga called and wants her bow hair style back.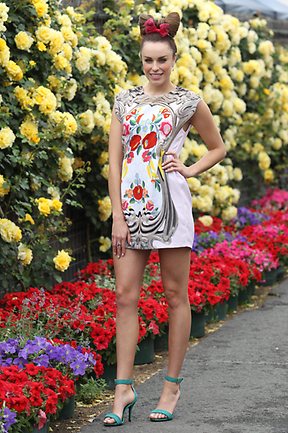 Image – SunHerald
Ashley Hart – I do love the lace pantsuit, it's edgy, fresh and fun. But that gold belt thing is an eye-sore. A panama or trilby hat would of given this look some more edge.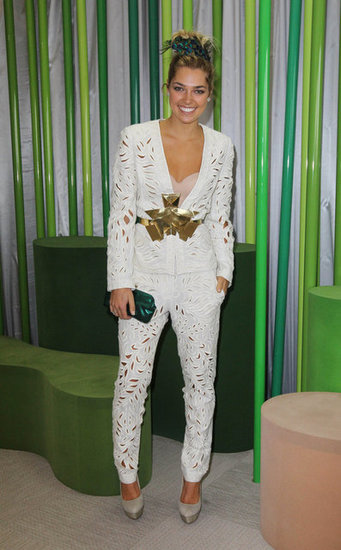 Sophie Monk – so the number one rule for top heavy/busty women is to always wear an open neckline. So what does Sophie (or her stylist) go and do? This. Give this Carl Kapp dress an open neckline and BAM!! this would look 1000 times better. The modern chain headpiece suits the fashion forward dress. I also wish it was a fraction shorter (just on the knee).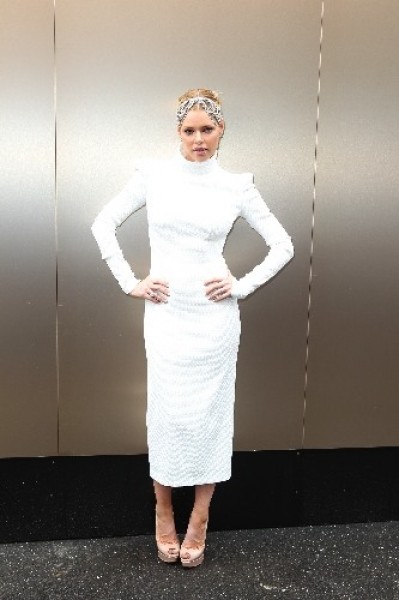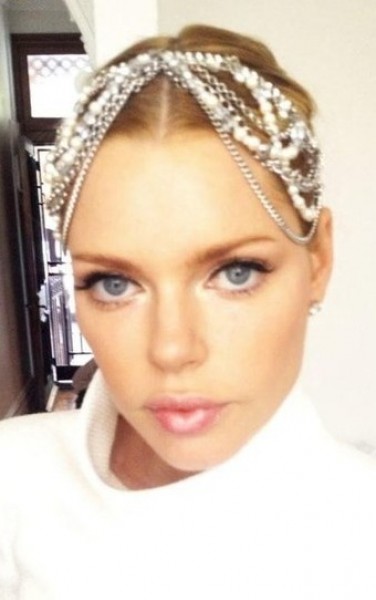 ALL MYER IMAGES  (first 3) BY LUCAS DAWSON
Who did you love or loathe? please leave a comment below…