This past fortnight, I received 16 emails from regular blog readers saying "I have a big ass, what should I wear?". This was my reply.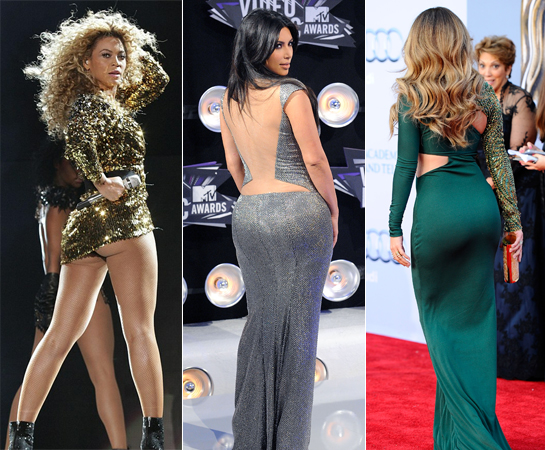 Step 1 – Embrace your ass. JLo, Beyonce and Kim K have all embraced their gorgeous bottoms and therefore they always rock what they wear. #loveyourass
Step 2 – Keep reading….
If you're concerned about your derriere, the first styling trick I suggest is drawing ALL the attention AWAY from your booty. Draw the eye up north (to your face) or down south (to your legs).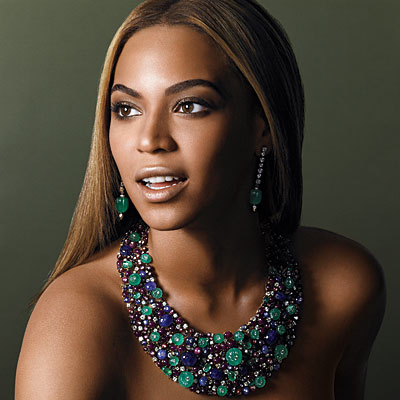 A statement necklace, a pair of earrings or a scarf will draw all the attention to your face. The trick is to find a necklace that will get peoples attention. A flimsy little chain necklace, just ain't going to do the trick. Lovisa, Diva and Colette will all have affordable options.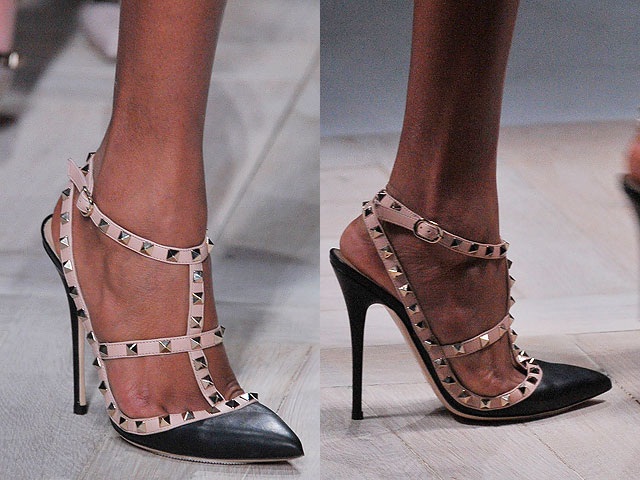 A statement pair of heels will ensure eyes gravitate away from your derriere and to your legs. Go for some fabulous colourful shoes or maybe some studs? I die for these Valentino pumps. (Wipe drool off keyboard).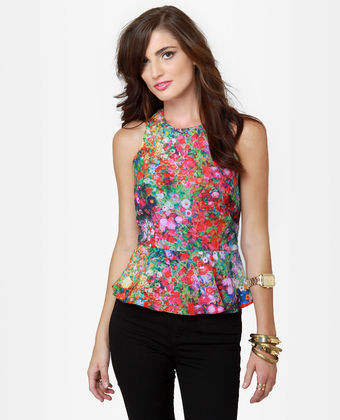 The next trick is all about colour and prints. Our eyes are drawn to colour and prints (our eyes love colour and busy things). So wear colour and prints on your top half. But wear darker / solid colours on your bottom half. So stay away from those bright floral print jeans because they scream "LOOK AT MY ASSSSSSS".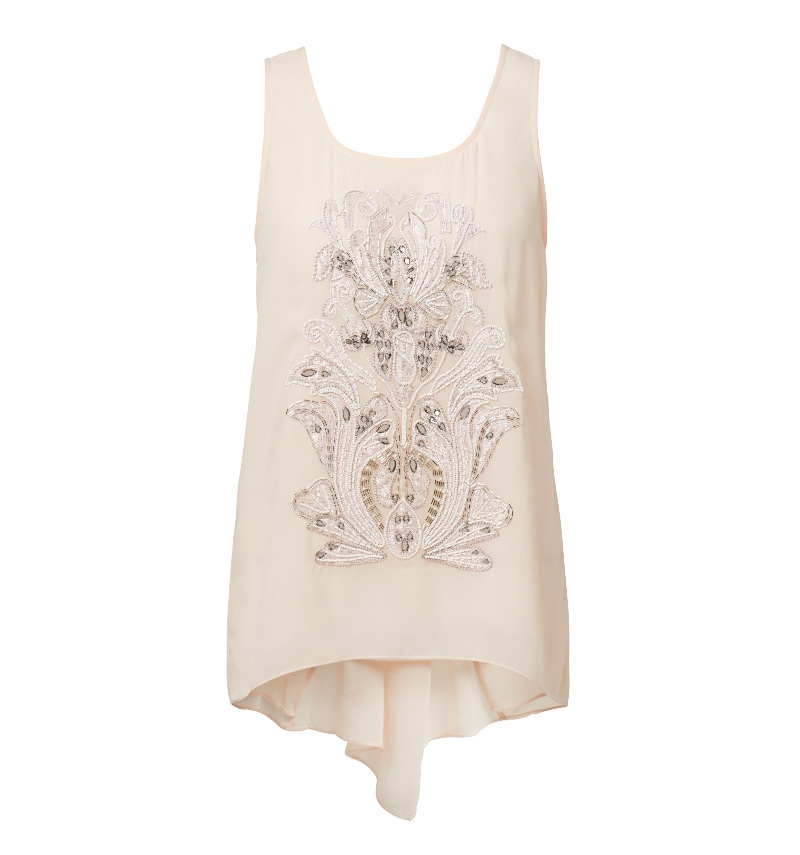 Look for tops, blouses and jackets that skim past your bum. This gives you a big more coverage. I love this top from Forever New ($59.99), it's a bit longer at the back for extra ass coverage. The embellishment on the front also draws focus to your chest and not on your bottom. #lovethat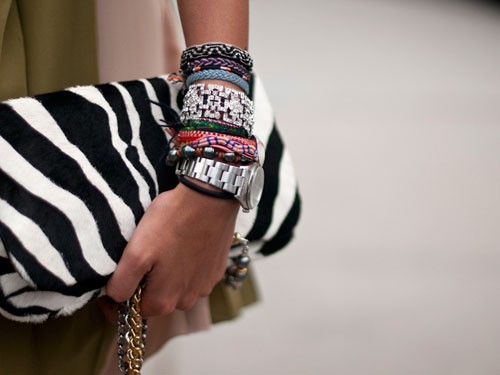 AVOID holding a statement clutch by your side, as this will draw attention to your bum.
Instead hold your clutch under your armpit. Also try avoid a wrist full of bracelets as this will also make people focus on your bottom (as the bracelets are in line with your booty). Instead go for those statement earrings and necklaces we talked about earlier.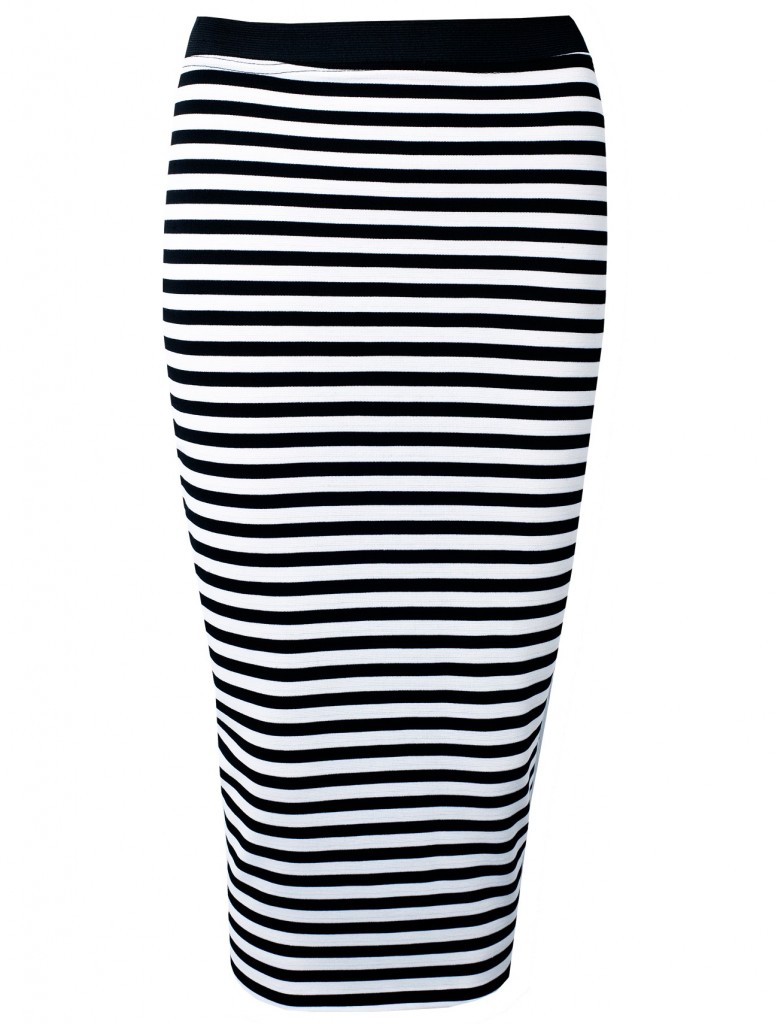 And for God's sake please stay away from horizontal stripes around your bum. YES! your bum may look big in this. The stripes will only accentuate your curves and make you look wider than you really are – do you really want that to happen?. I repeat STEP AWAY from the stripes. #notyourfriend
Thanks for reading this blog post, if you have a style or fashion question. Simply follow me on Twitter (@donnygalella) and ask me anything!
Cheers
DG