This week Rihanna and Gwen Stefani have both stepped out wearing outfits that make them look bulky and heavy. Why do women do this?
Rihanna just switched on the Christmas lights on Westfield Stratford (London) wearing this Acme + Raf Simmons outfit. Yes, I get she was trying to do that masculine suiting look, but she actually looks quite ridiculous and about fifteen kilograms heavier than she is. The horizontal stripes don't help either. On the plus side the vertical stripes of her pants make her legs look taller.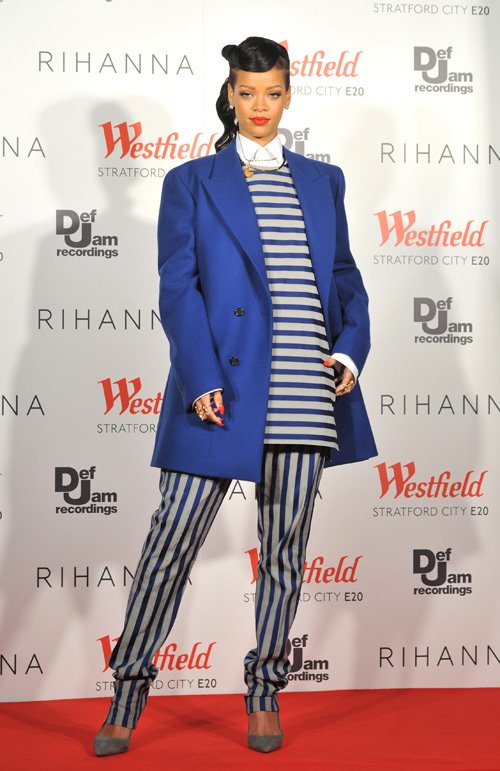 Gwen Stefani wore this Balmain number to the 2012 American Music Awards. She has a crazy banging body. In fact, this yummy mummy even has abbs!! But this outfit does nothing, I repeat nothing for her svelte frame.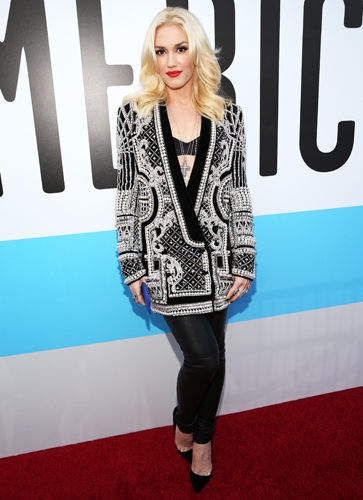 So ladies, please, please, please do not fall victim of the un-tailored, un-flattering look and always show off your best assets and curves (especially your waistline). Don't get lost under voluminous, baggy and loose items.