The Golden Globes always kick off the 'Awards season', lets take a look at the winners and losers in the style stakes.
Seems the key trends were:
1) shades of red
2) good old safe black
3) loads of cream, white and nude tones
4) embellishment & sequins
First up we have Nicole Ritchie who cleverly dressed for the cold LA weather. She looks stunning in this ice blue lace dress with nude underlay by Naeem Khan. Not a fan of the blue eye-shadow.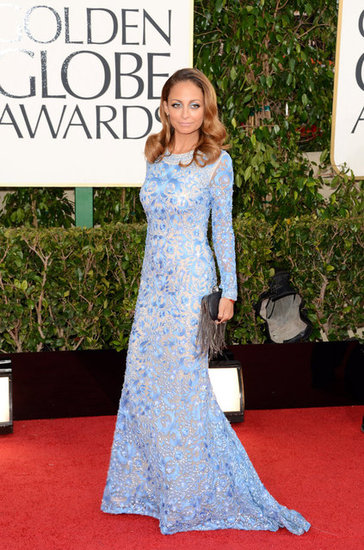 Jennifer Lopez – VA VA VOOM!!! WOW! Love everything about this. In my top 3.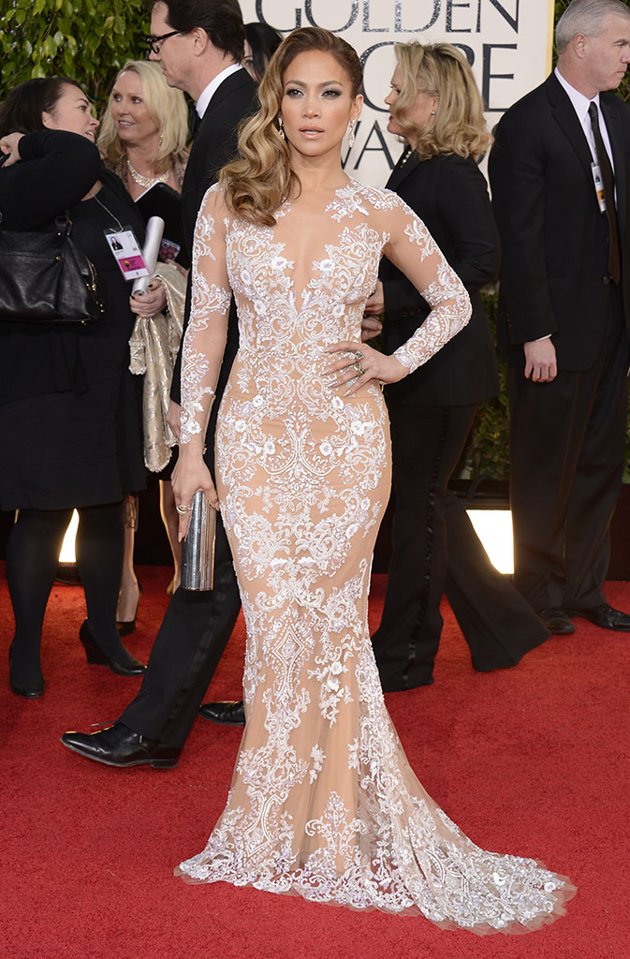 Claire Danes looks striking in this red couture dress by Versace. It's simple, chic and elegant.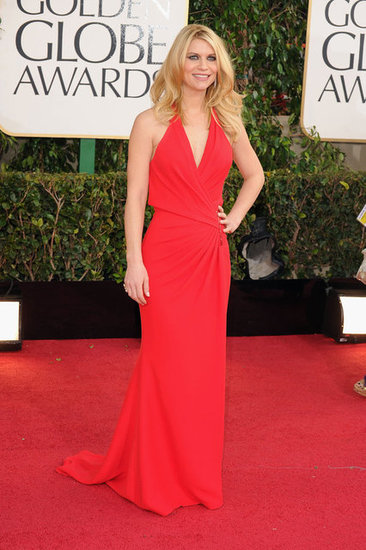 Jennifer Lawrence – LOOKS AHHHHHMAAZZZZZINGGGGG!! I love this so much, in my top 5 looks. Love the bustier detail, the belt and clutch. YUMMY!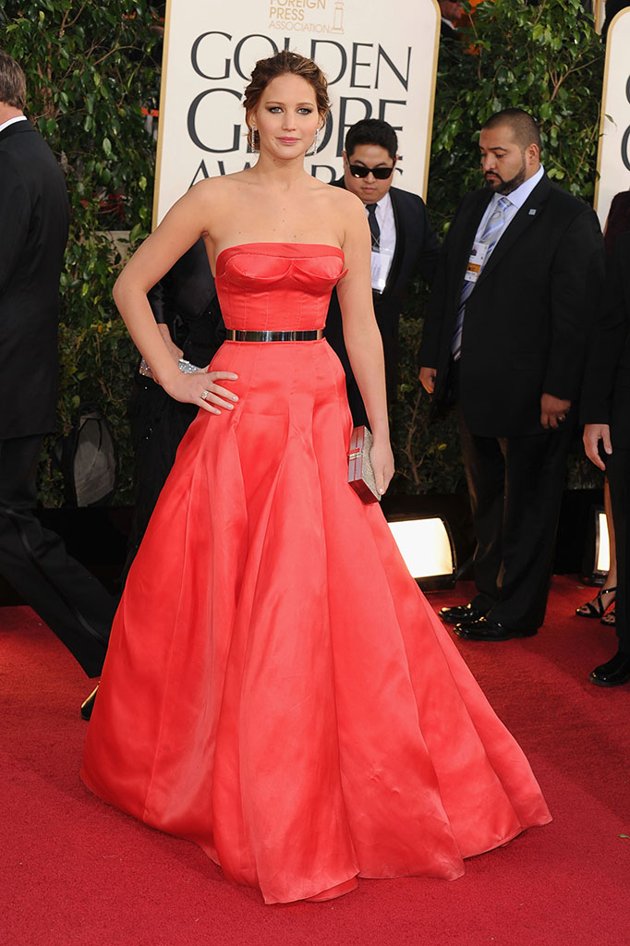 Debra Messing – she looks lovely, a tad safe in that Donna Karan frock. There is a hell of a lot of rouching happening with that gown. Next!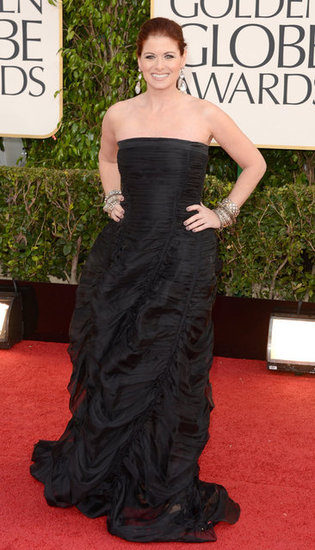 Julianne Hough (Ryan Seacrest's lady) – pretty, a bit fluffy, a bit over the top. I feel a disconnet between her punk quiff hair and the pretty Princess Barbie gown. Not a fan.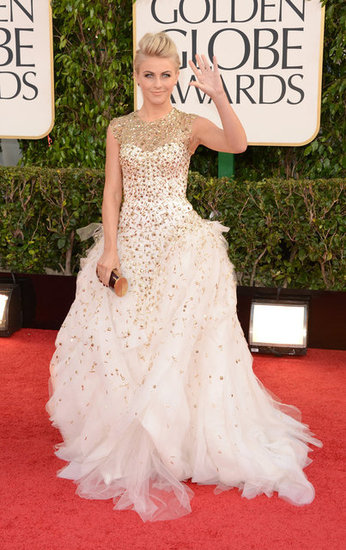 Isla Fisher looks stunning in this nude embellished dress by Reem Akra.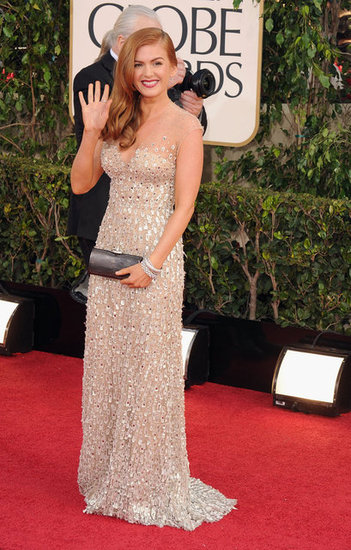 Francesca Eastwood dazzles in Armani. I love everything about this, the hair, the dress, the makeup. In my Top 10.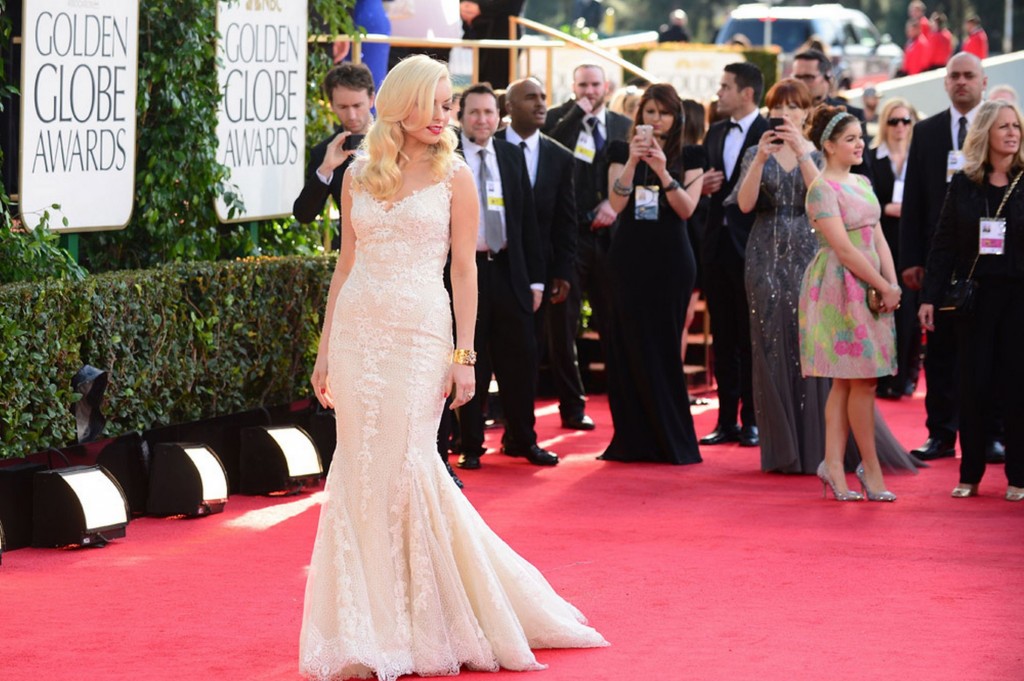 Amy Adams is a vision in nude. Love the fishtail, love the side swept finger curls. Simple, elegant and very chic. Yum.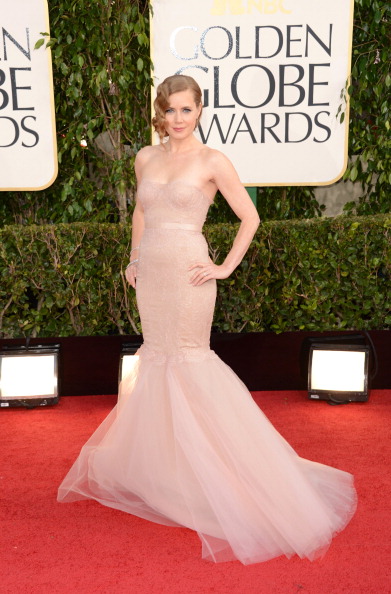 Kelly Osbourne – I like this dress up until her knees. Not a fan of the pleats in her fishtail. I'm also getting bored of the purple locks. Not a bad attempt.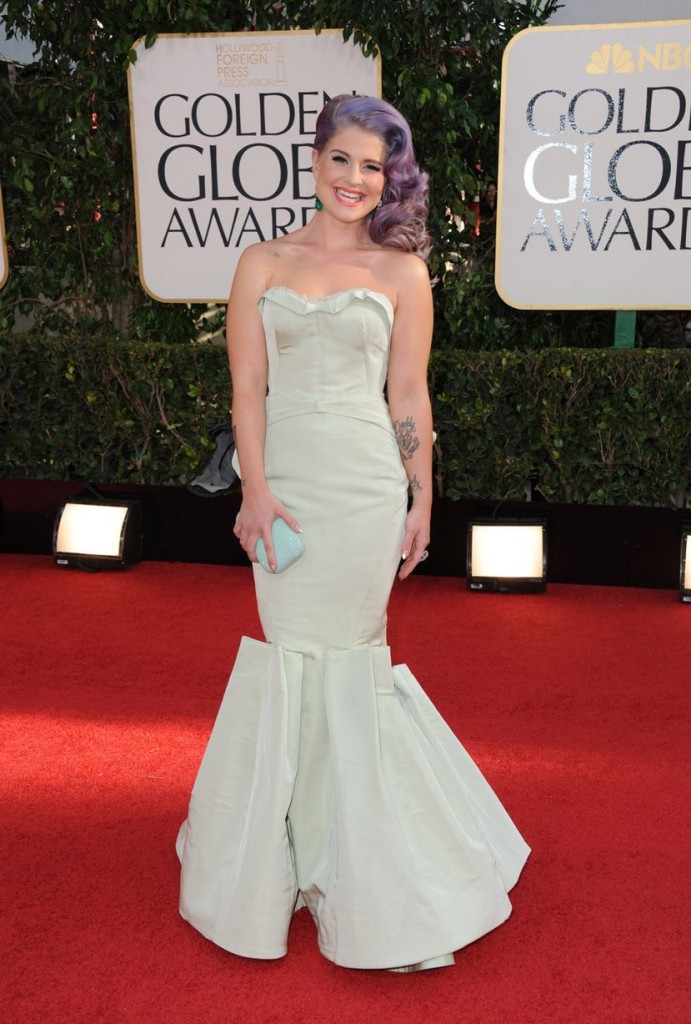 Zooey Deschanel wore a breathtaking Oscar de la Renta red gown. The pearls are an unexpected by nice twist.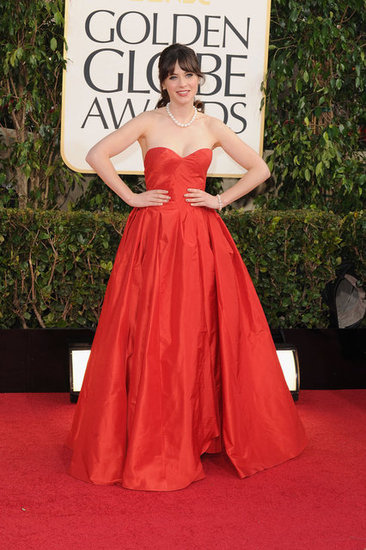 Lena Dunham – looks gorgeous, this is the best she has looked on the red carpet. A lovely colour on her (we don't see this colour on the red carpet often) and the paneling on the Zac Posen dress is super slimming and flattering.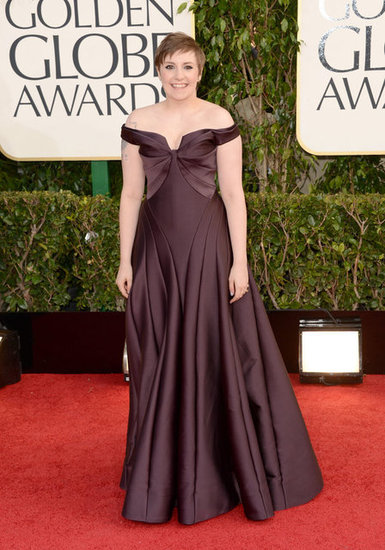 Megan Fox – seems white and off whites are the big colours tonight. Megan looks divine, I really love the simplicity of this. Those pink earrings add a welcome dash of colour. In my top 10.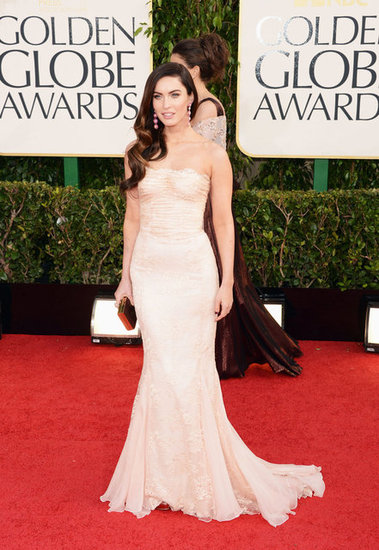 Hayden Panettiere looks pretty, I feel she has done this look before.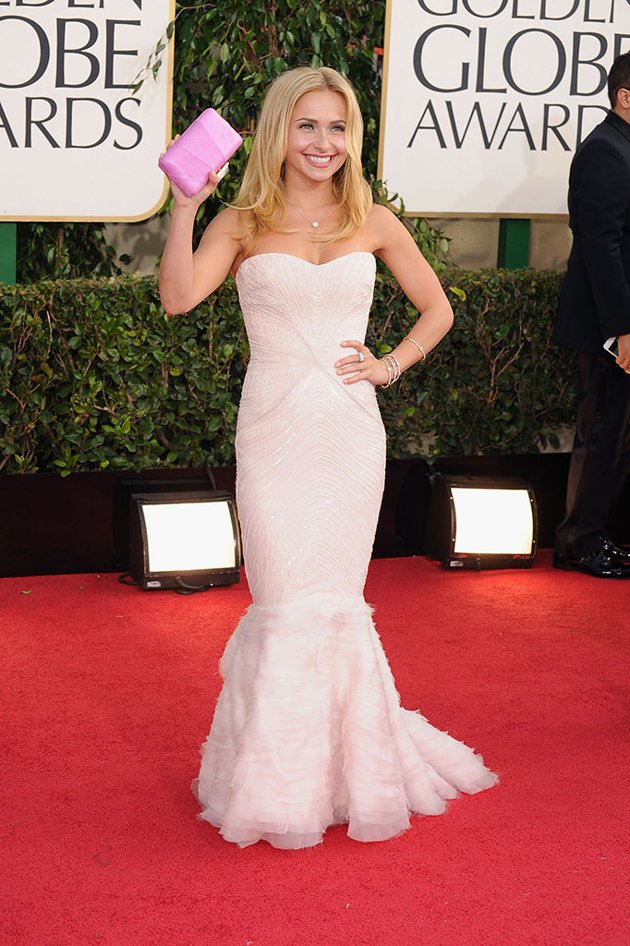 Tina Fey – as one of the hosts of the Globes this will be one of many outfits we see her in. I don't mind the shorter hemline, she looks elegant and I love the lace detail.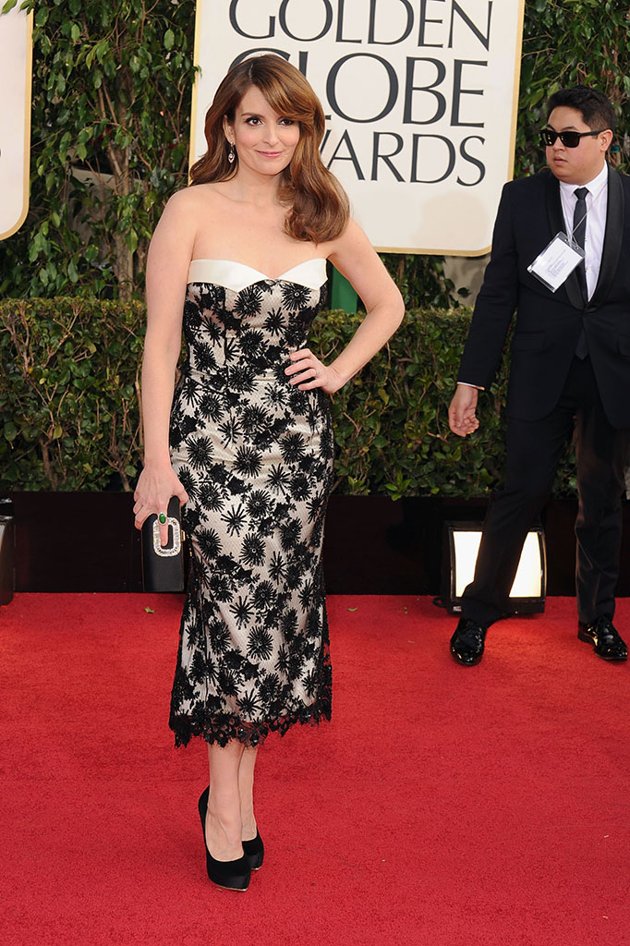 Amy Poehler is the other host and I LOVE LOVE LOVE this tuxedo look. So on trend, its sexy, edgy and modern. YES!!!!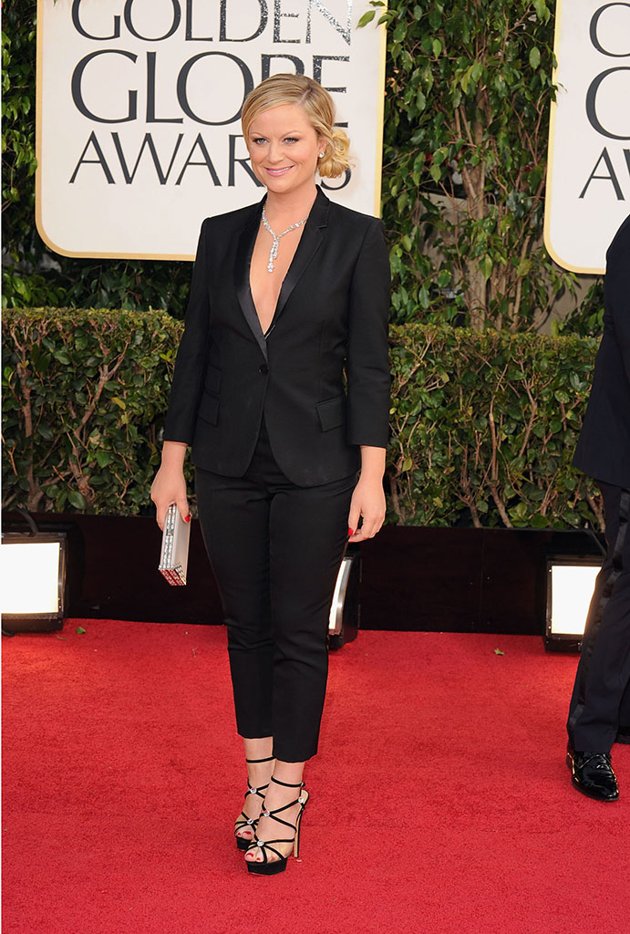 Katharine McPhee – she looks sexy, love that she kept it simple and allowed the deep neckline to do all the talking.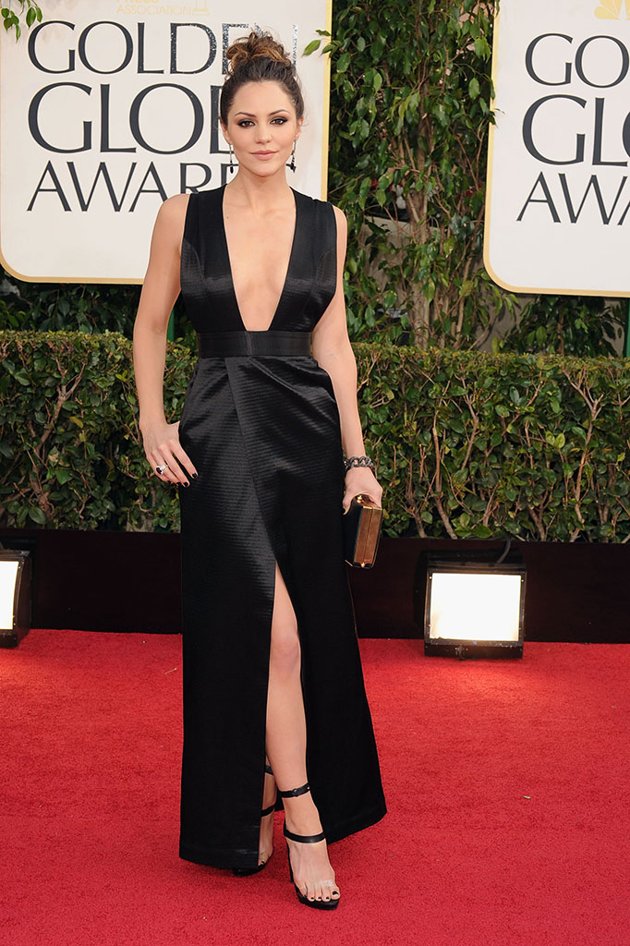 Mayim Bialik – ok we need to speak, how old are you? well you have aged yourself by 15 years. This gown would have been perfect for Helen Miren or Sophia Loren. Could be a worst dressed contender.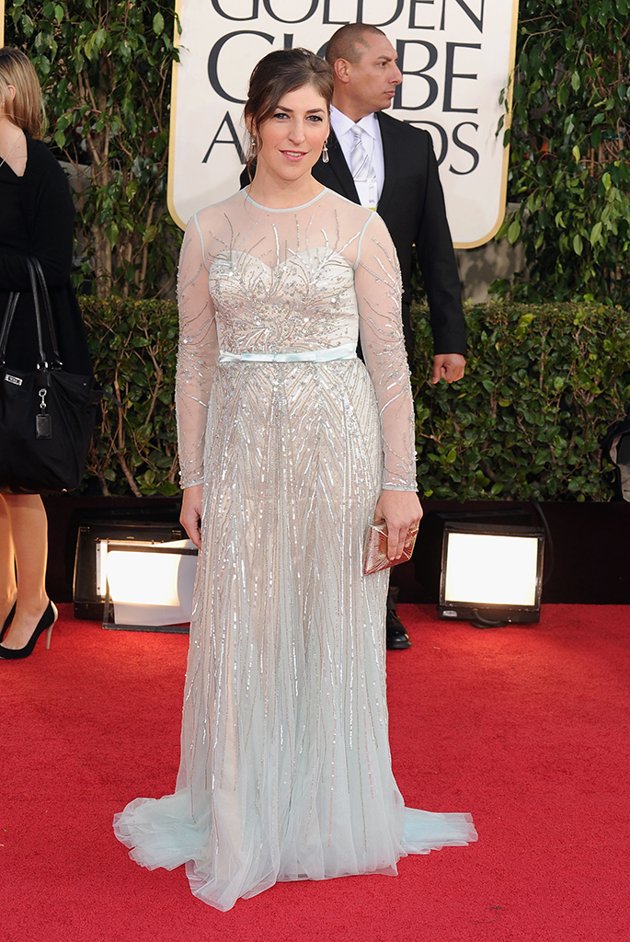 Kerry Washington – hmmm I like it, it is a tad sexy but the sheer trend is massive right now as is the embellishment.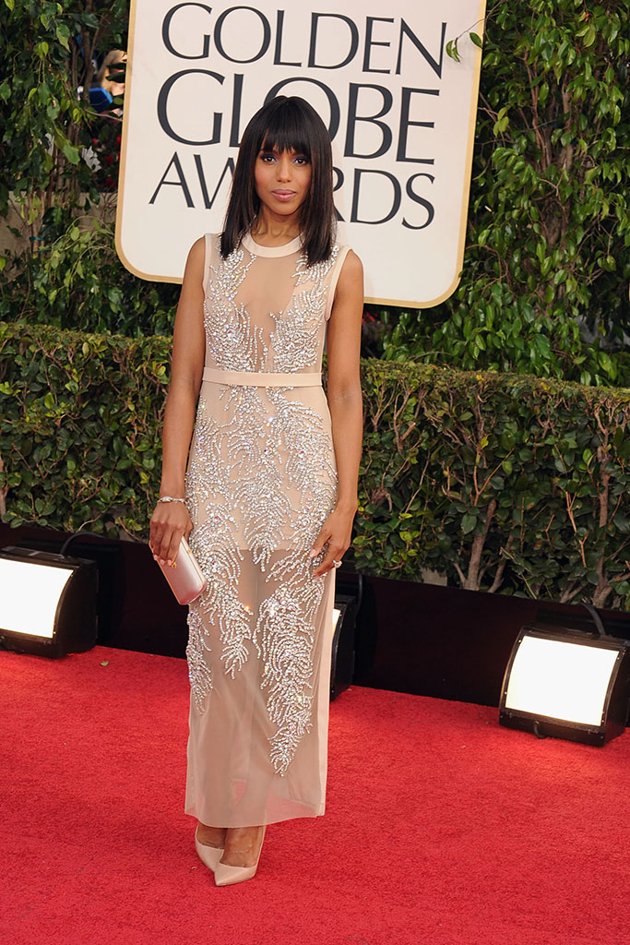 Zosia Mamet – some lipstick and or a smile would have made this look so much better!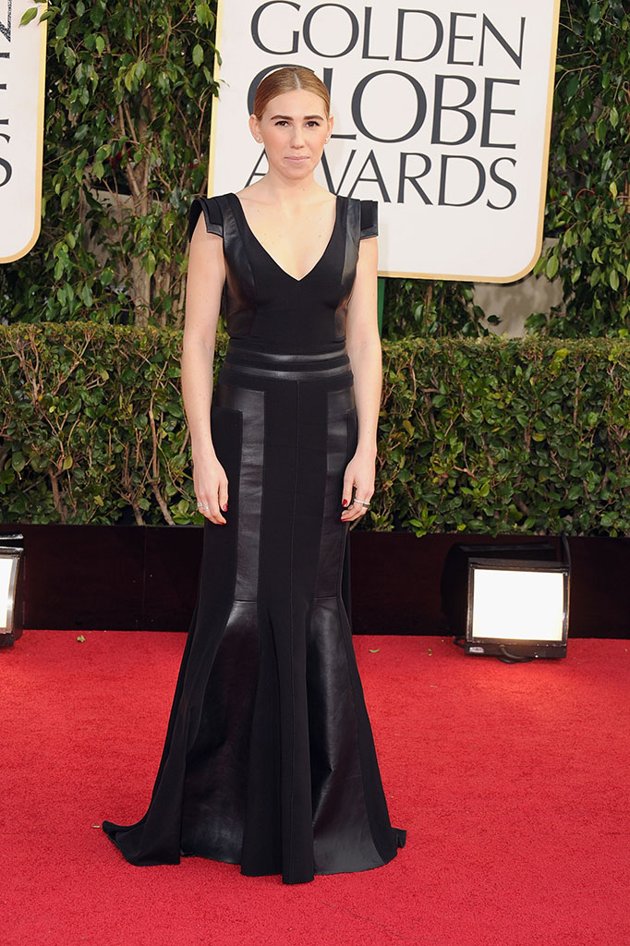 Thandie Newton – Nope too short for the Globes. This dress would be better suited to the Grammy Awards. Sorry Love.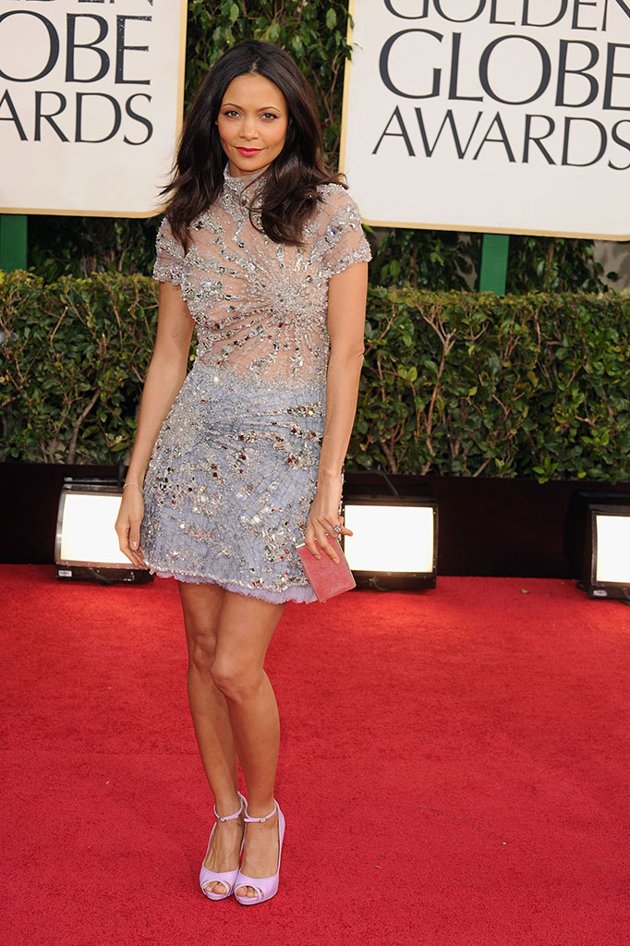 Julia Louis-Dreyfus – its pretty, I would love to have seen her hair pulled back or up.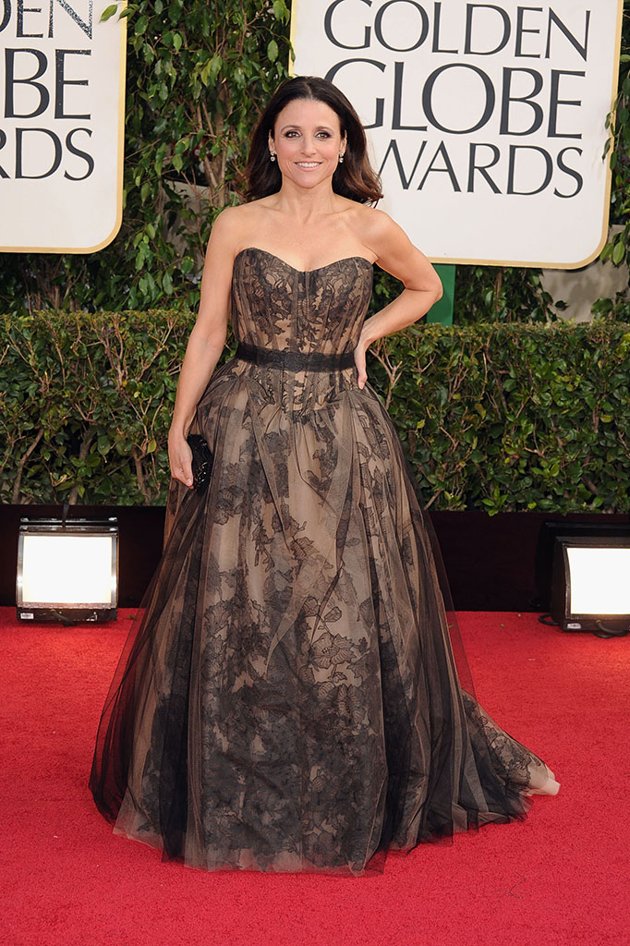 Sally Field – PERFECTION!! (for a more mature lady) – she looks absolutely ravishing. AHHHHMAZING. In my Top 5.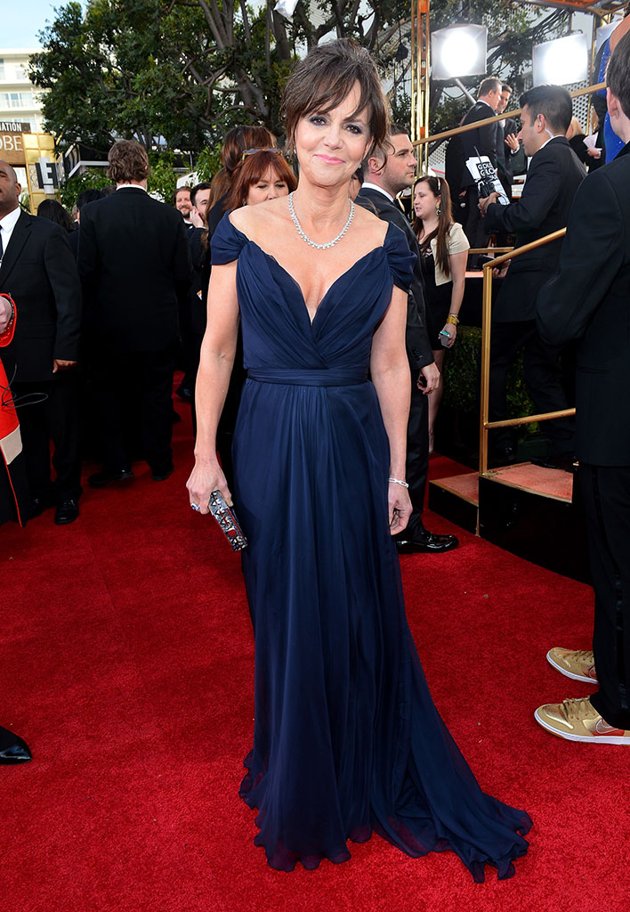 Alyssa Milano – I hope she is pregnant? if not then its super ill fitting.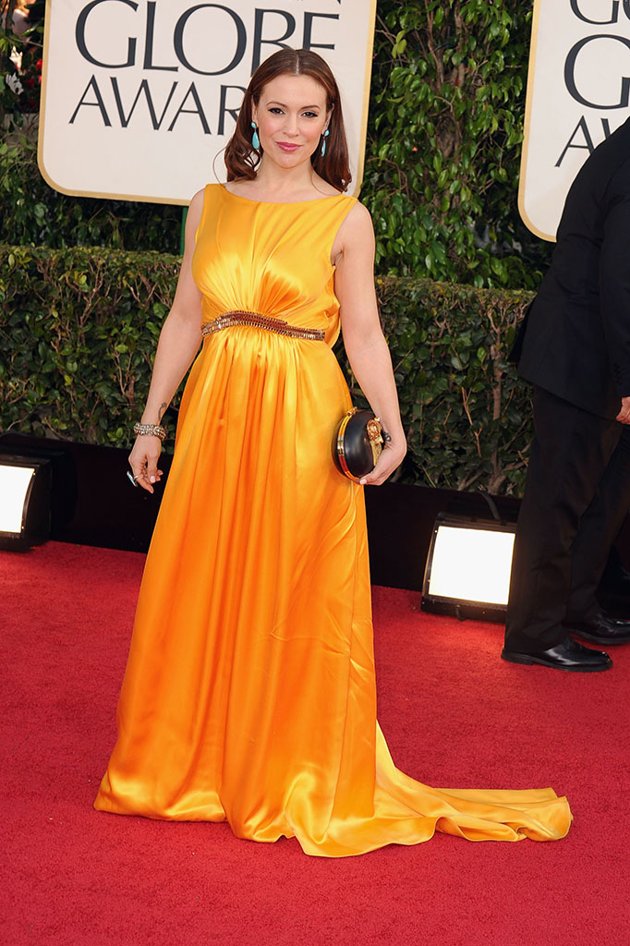 Giuliana Rancic looks yummy in this black halter neck gown.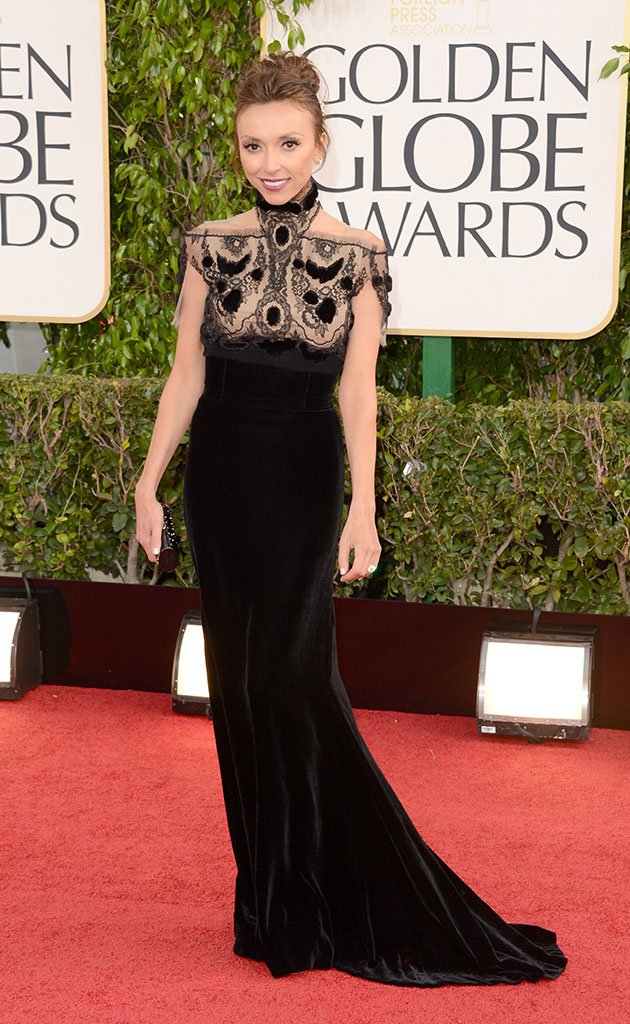 Jessica Chastain – in seafoam Calvin Klein. Not the best colour for her hair and skin. I was expecting more from her. But she looks pretty.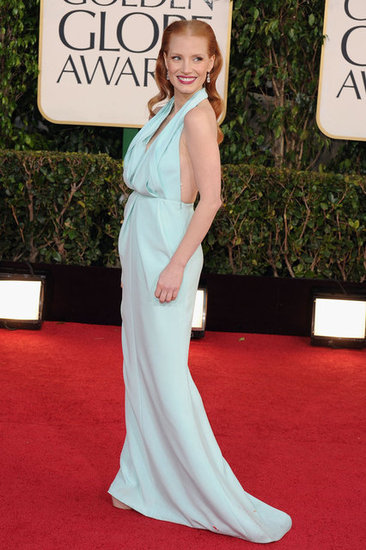 Rachel Weisz and Daniel Craig vie for best dressed couple. They are one good looking couple.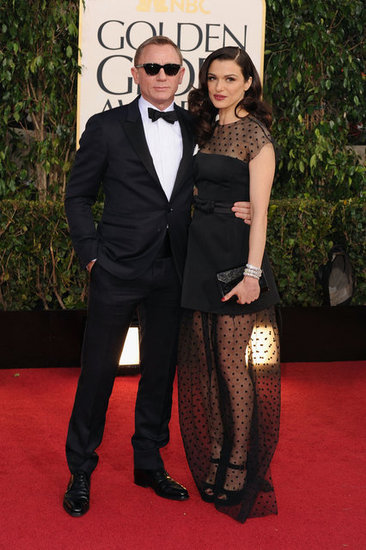 Bradley Cooper is one of my best dressed men. That is one hell of a perfectly tailored suit. Tom Ford me thinks.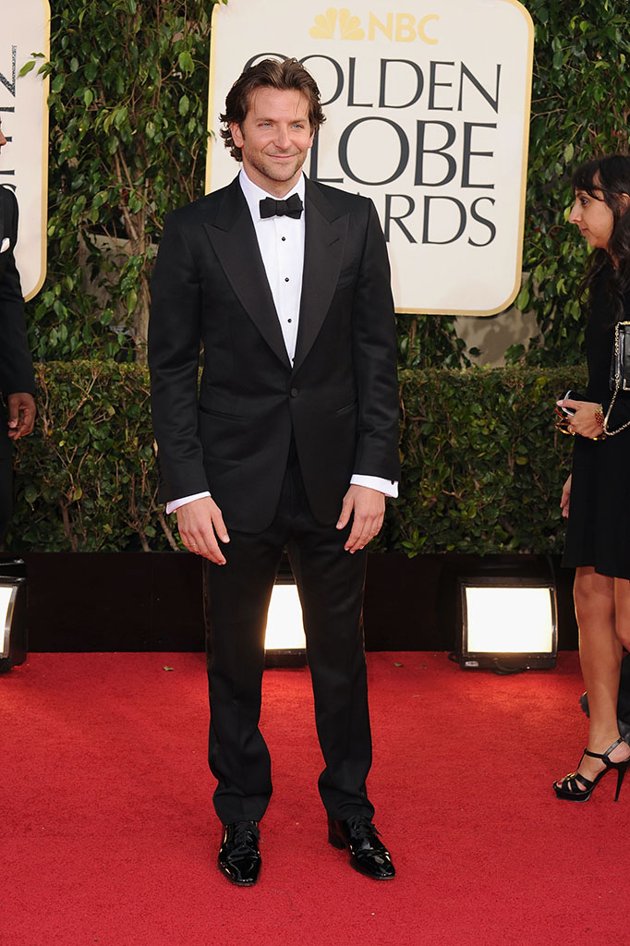 Emily Blunt – always gets it right. Cut out details are a big trend and she gets it spot on. In my top 5 best dressed. Perfect hair, makeup, clutch and earrings. LOVE!!!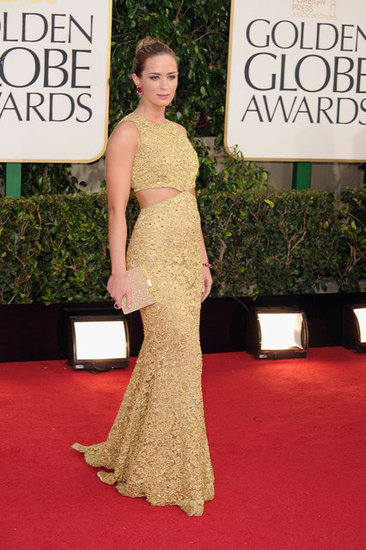 Naomi Watts – now this is how you do Hollywood glamour. Classic, elegant and chic. Stunning Zac Posen dress, love that colour on her.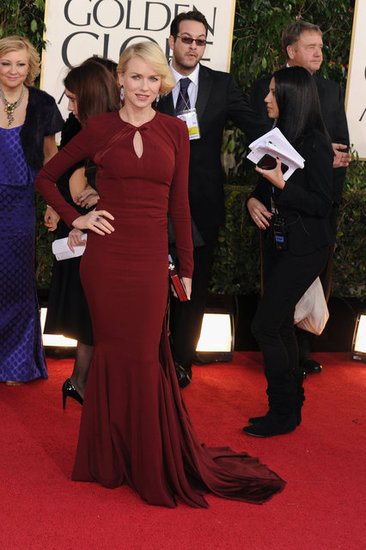 Sienna Miller – what were you thinking? not loving this 2 piece Erdem number. Sorry!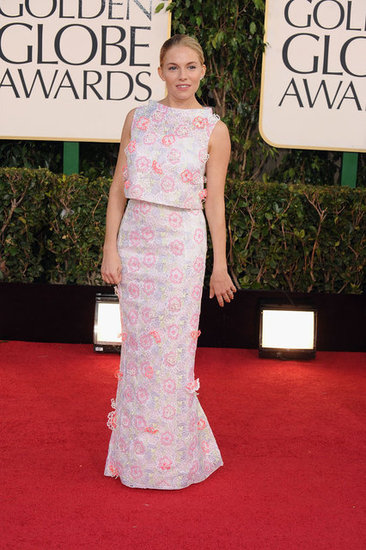 Taylor Swift is getting sexier and sexier with every red carpet appearance. She is smouldering in this plum backless Donna Karan dress.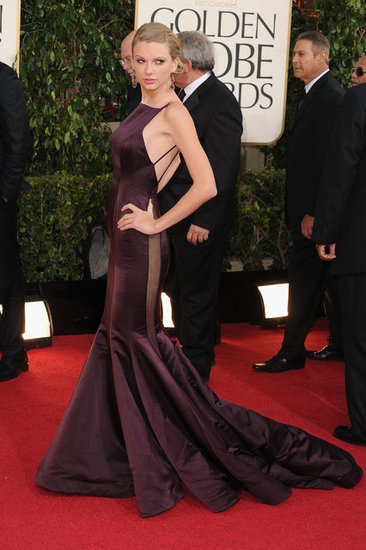 George + Stacey = Geacey are definitely one of the best dressed couples. They need to breed and have beautiful babies.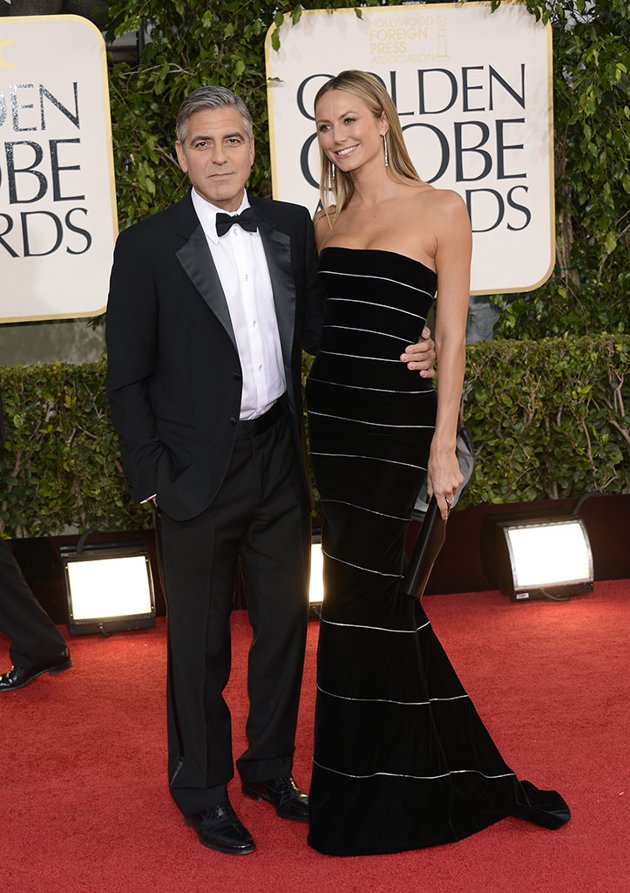 Hale Berry looks ok. I feel she rocked this look back in 1999. Not feeling it.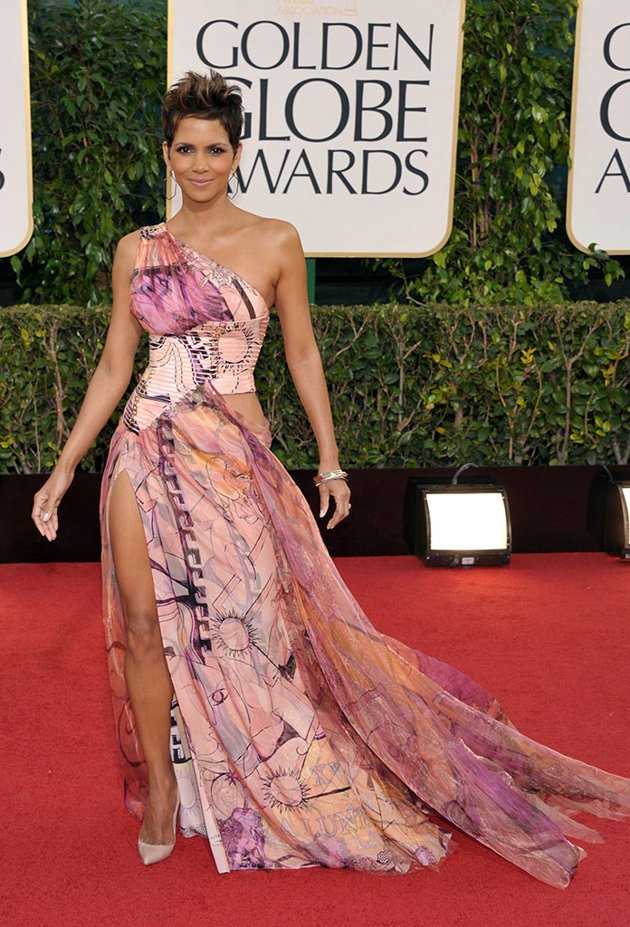 Nicole Kidman in Alexander McQueen. I think she looks fab but its not her best red carpet look.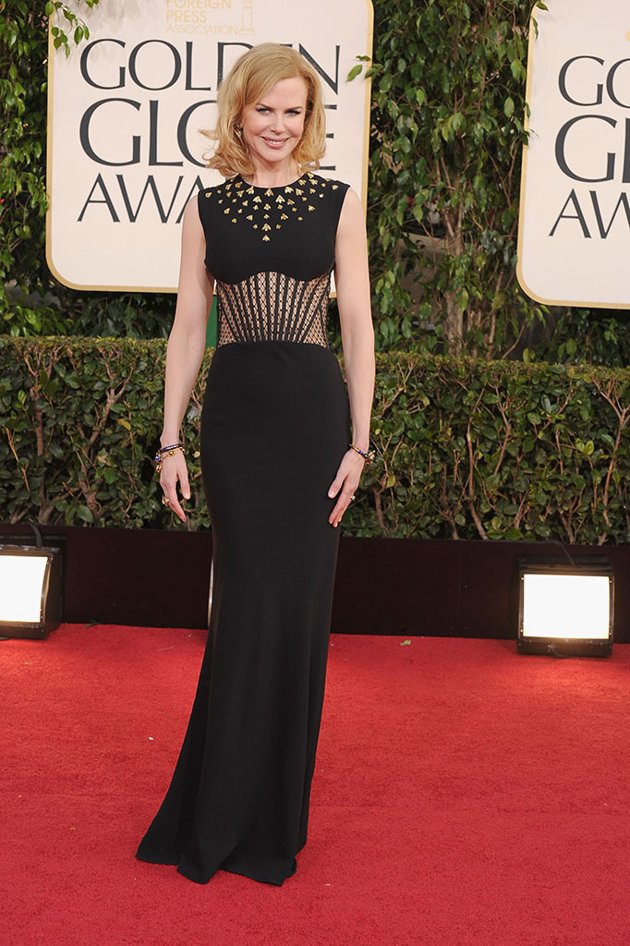 Anne Hathaway – OH no! I was expecting so much more from lovely Anne.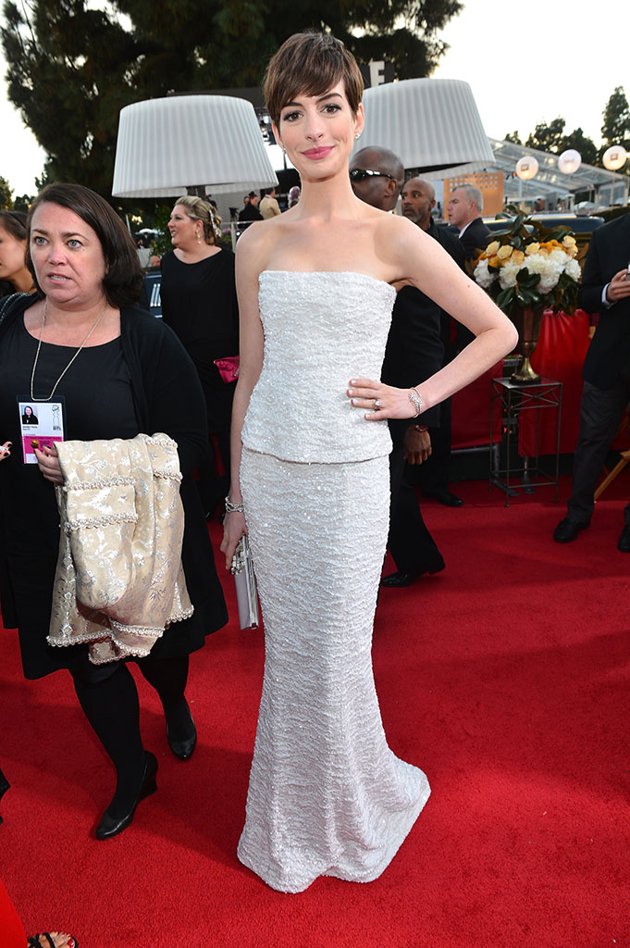 Helen Mirren – God this lady gets better with age. I love it and perfect for the chilly weather.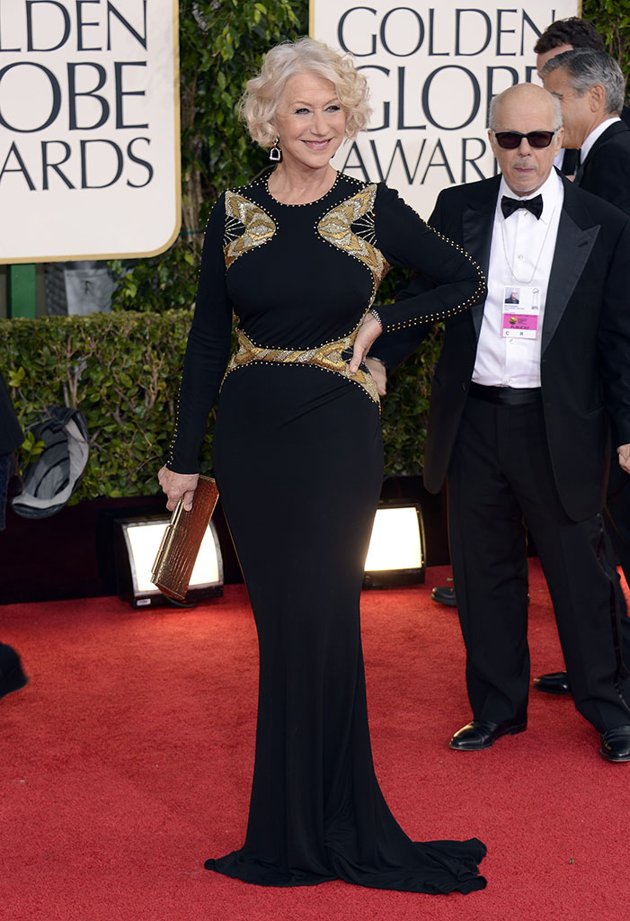 Julianne Moore wears Tom Ford and looks lovely. Black and white is definitely a big trend this year.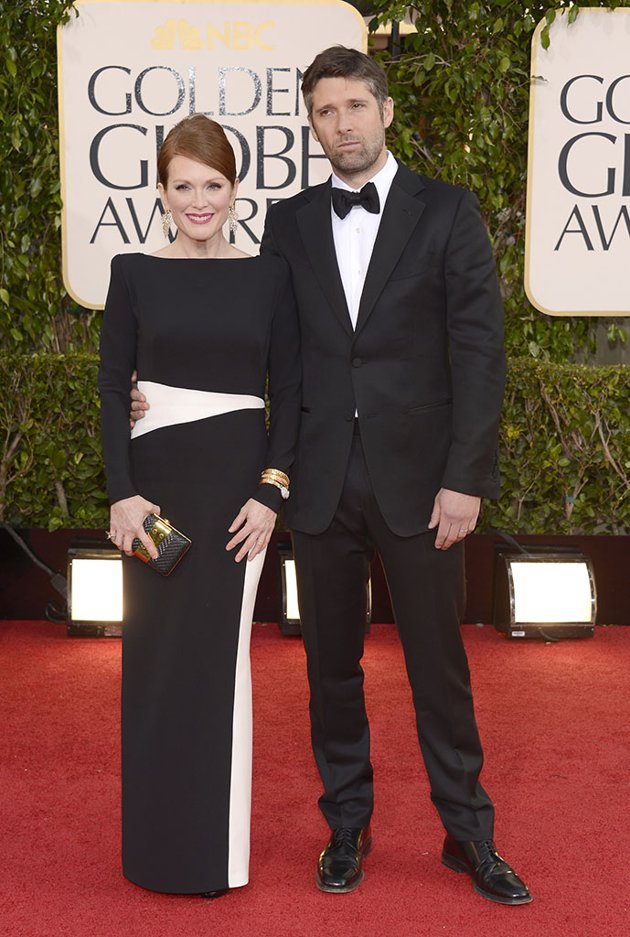 Jessica Alba – YES!! YES!! YES!! What a stunning colour. Flawless hair and makeup.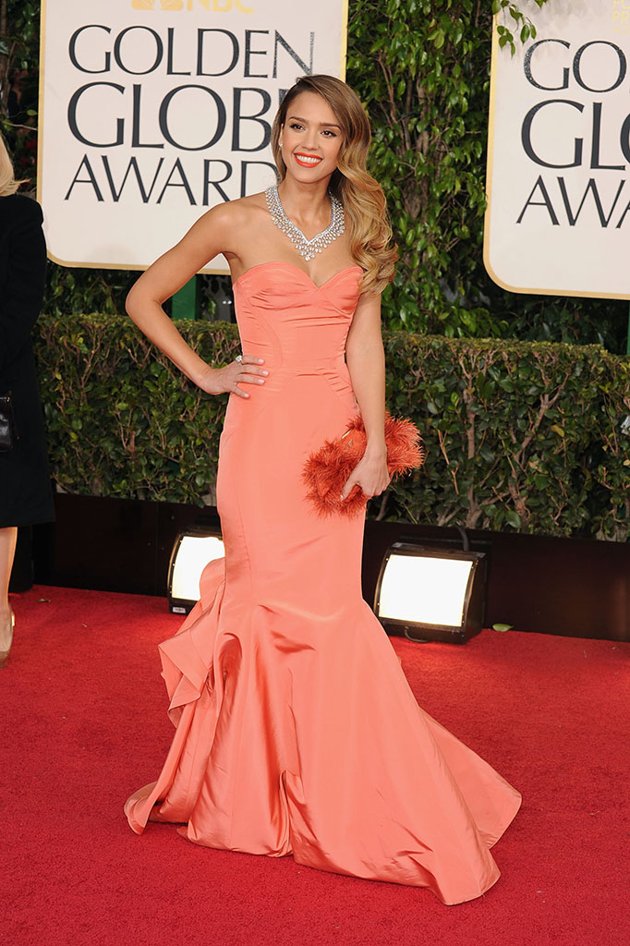 Amanda Seyfried – totally loving this Givenchy gown on her.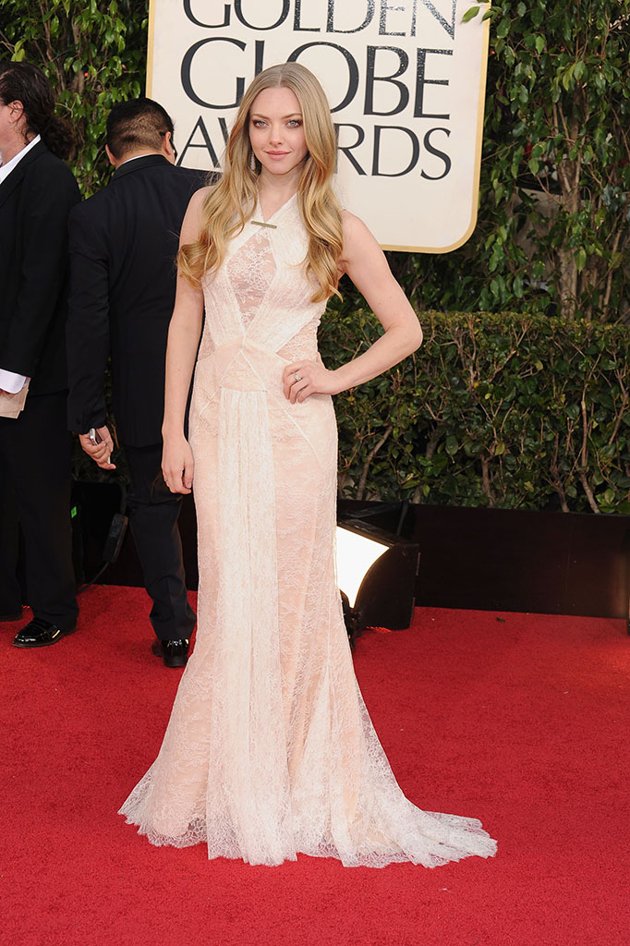 Adele – went for her signature black, updo and lots of lashses. Dress by Burberry and Cartier jewels.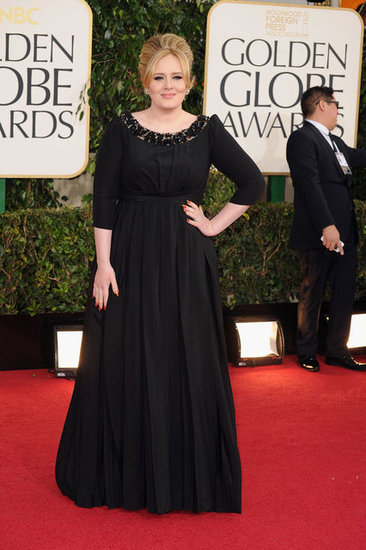 Kate Hudson certainly has the WOW factor! love this! only wish her hair was pulled back so we could see the detail on the dress better.

Sophia Vergara – kinda shocked she didn't wear another (predictable) fishtail style gown. This black sequin gown has a soft a-line style.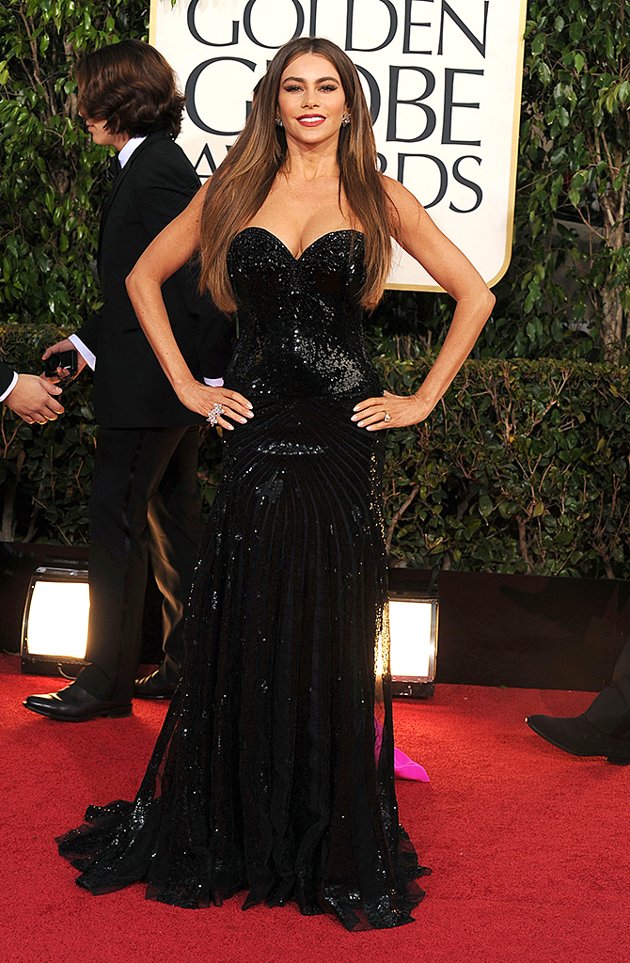 More to come…..