As a stylist I love helping my clients look fabulous regardless of their shopping budget. Yes. All these delicious clothes I'm seeing at New York fashion week are divine but pricey. Below I've picked a couple of the key trends I'm seeing this week at New York Fashion Week and showing you how you can get a similar look for much less.
Carolina Herrera's stunning floral print inspired collection yesterday took my breath away. I loved her black & white floral prints and her oversized floral prints. The top 3 pictures are from her catwalk collection. The bottom 3 pics are dresses from Target, priced $69, $49 and $40 respectively. Hello Bargain!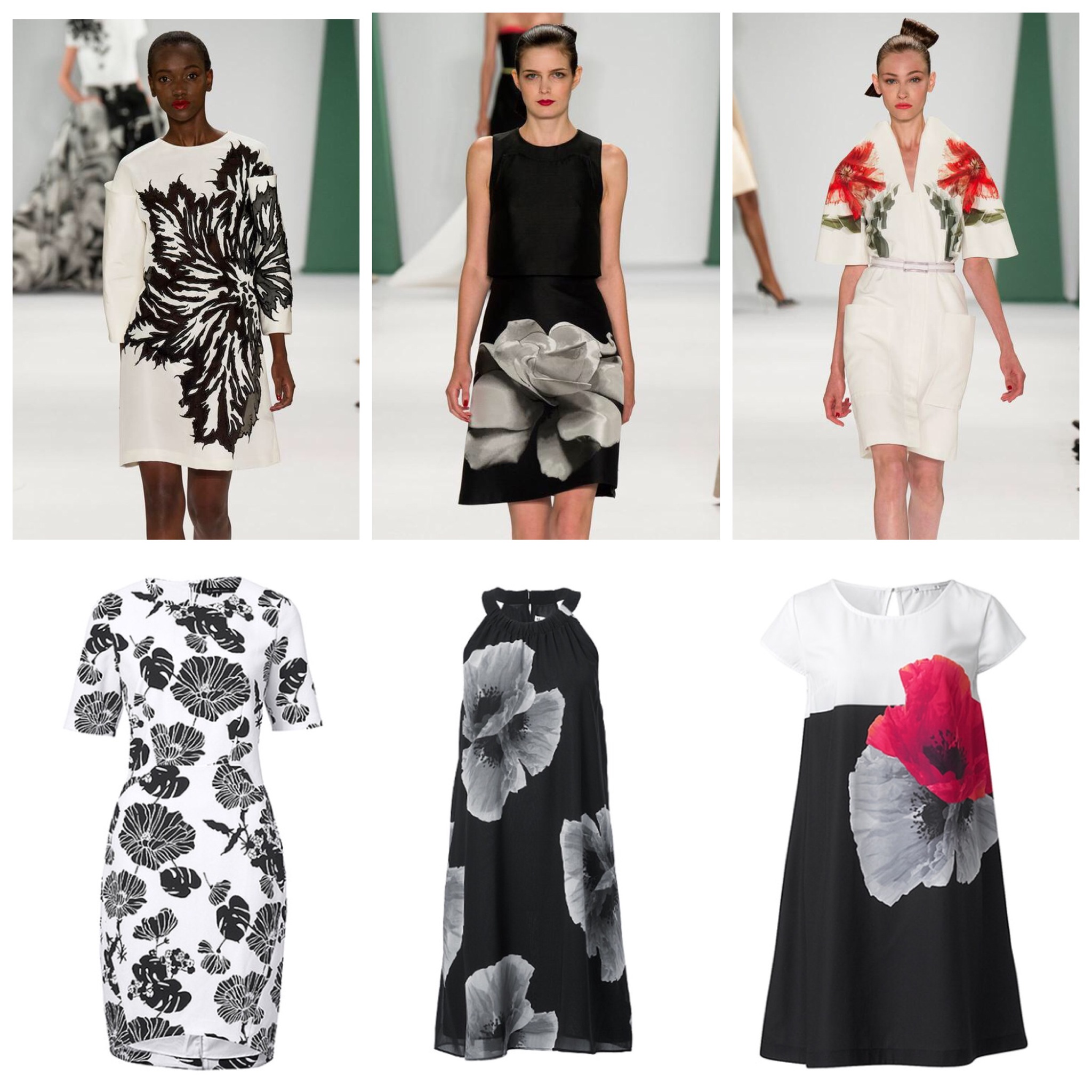 Diane Von Furstenberg showed a stunning range that featured pastel pink florals and some monochrome gingham prints. She even mixed the two prints together. I do love a print clash. I've spotted both these prints in Target.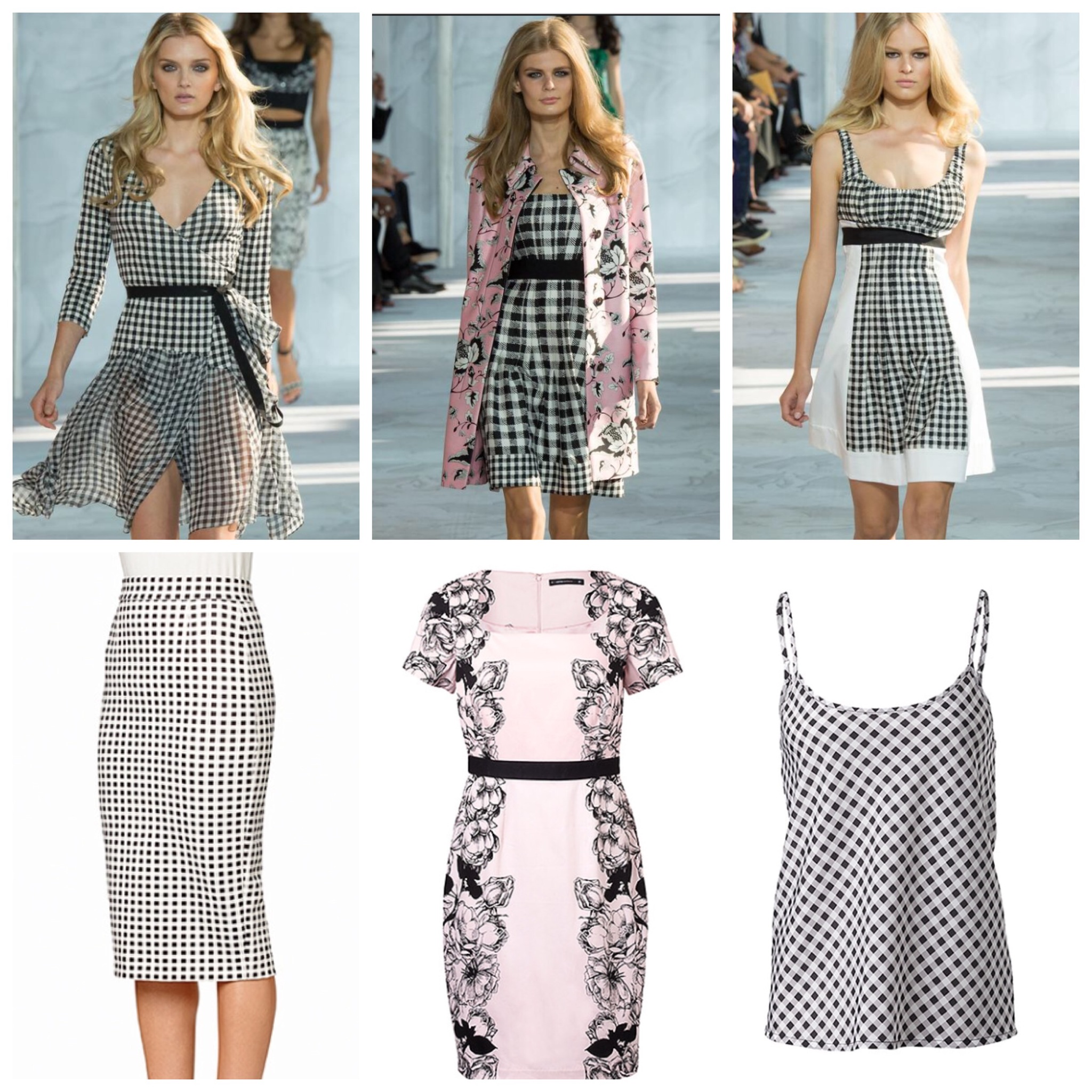 Trend Alert. I've spotted loads of super light and delicate trench coats on the catwalks. They remind me of a super hero's cape as they flutter behind. You can wear them over an outfit or casually drape it over the shoulders. The uber cool kids are even tying them around their waist. Target has a black one for $69.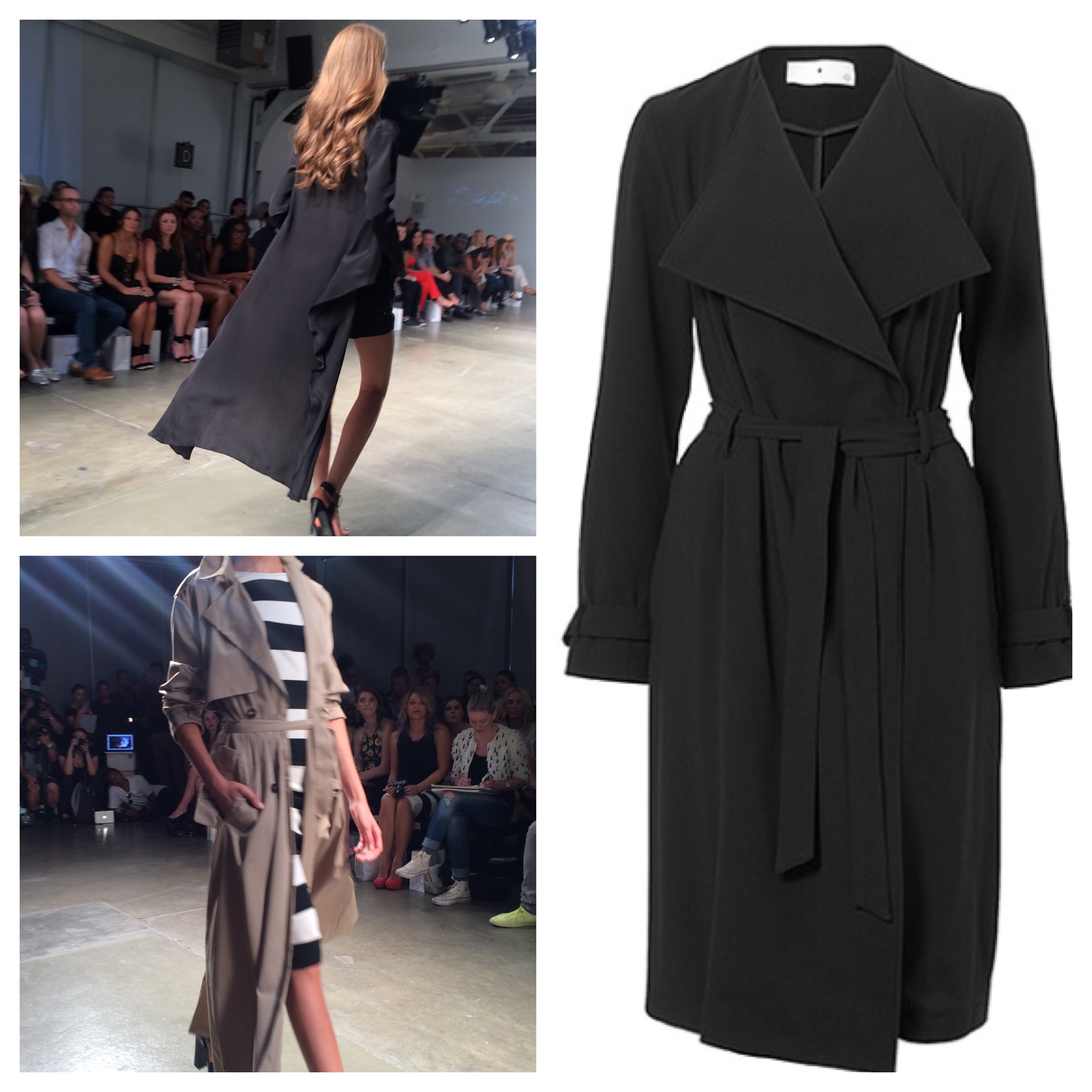 Pretty in pink. Designers Marc Jacobs, Ralph Lauren and Jenny Packham all showed shades of bold pink. This on trend pink dress from Target costs only $69. I love the rose gold exposed zipper on the back of the dress. #amaze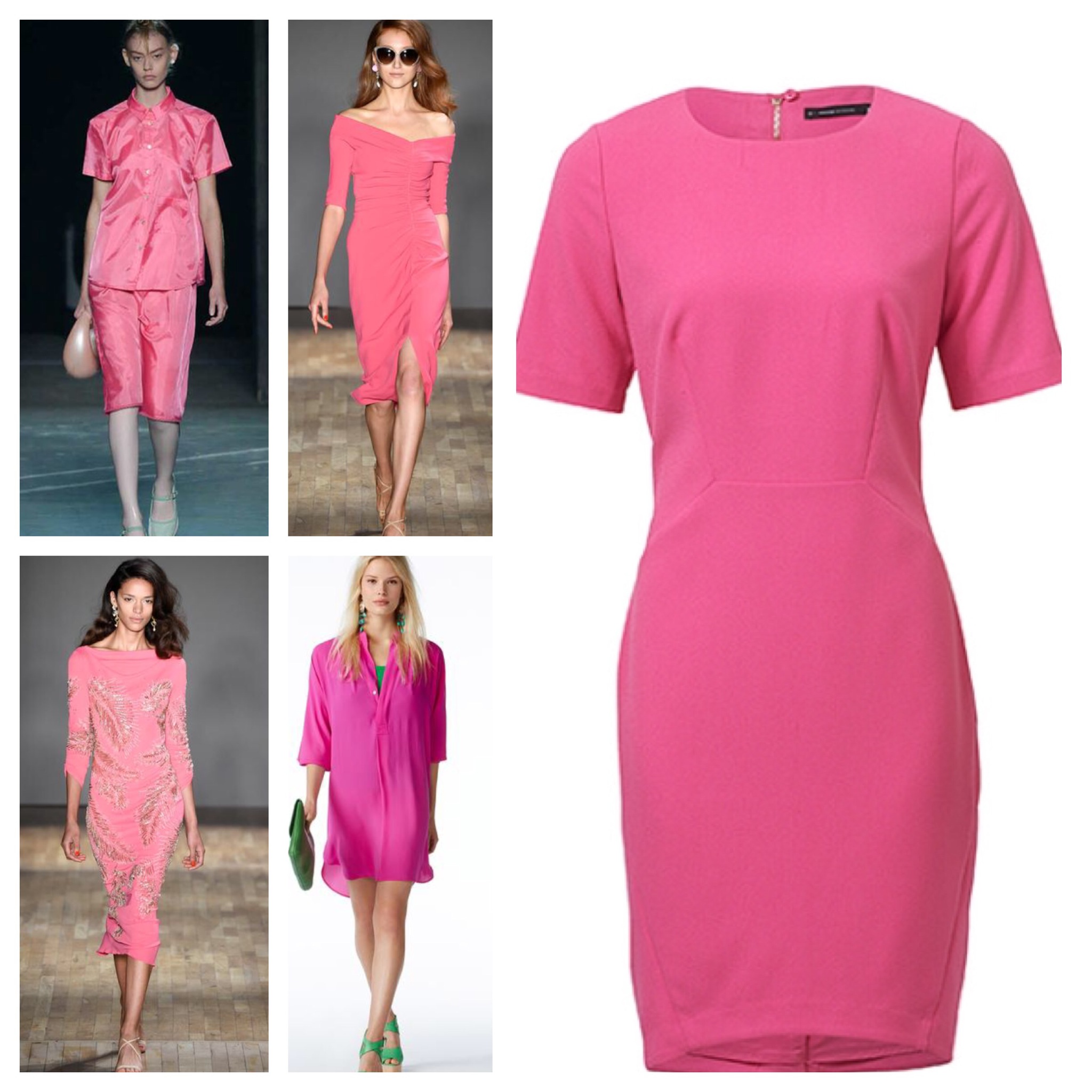 Black and white print statement pants were sent down the runways of Versus (by Versace), Diesel Black, DVF and Nanette Leopore. They reminded of the fabulous Dannii Minogue Petites for Target tile print pants for $59.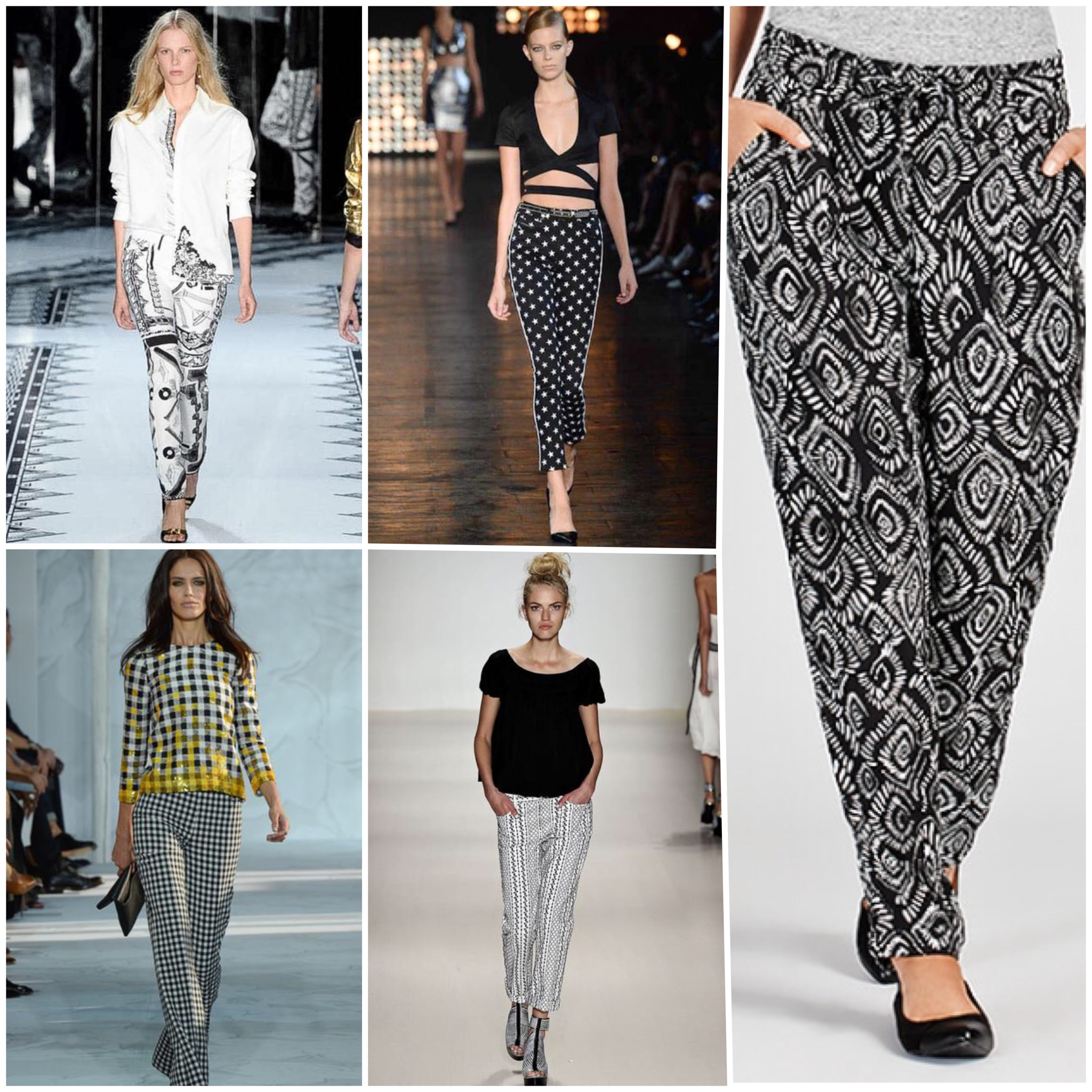 I'm off to see some more shows but I promise to find you some more catwalk looks for less very soon! Cheers, Donny New York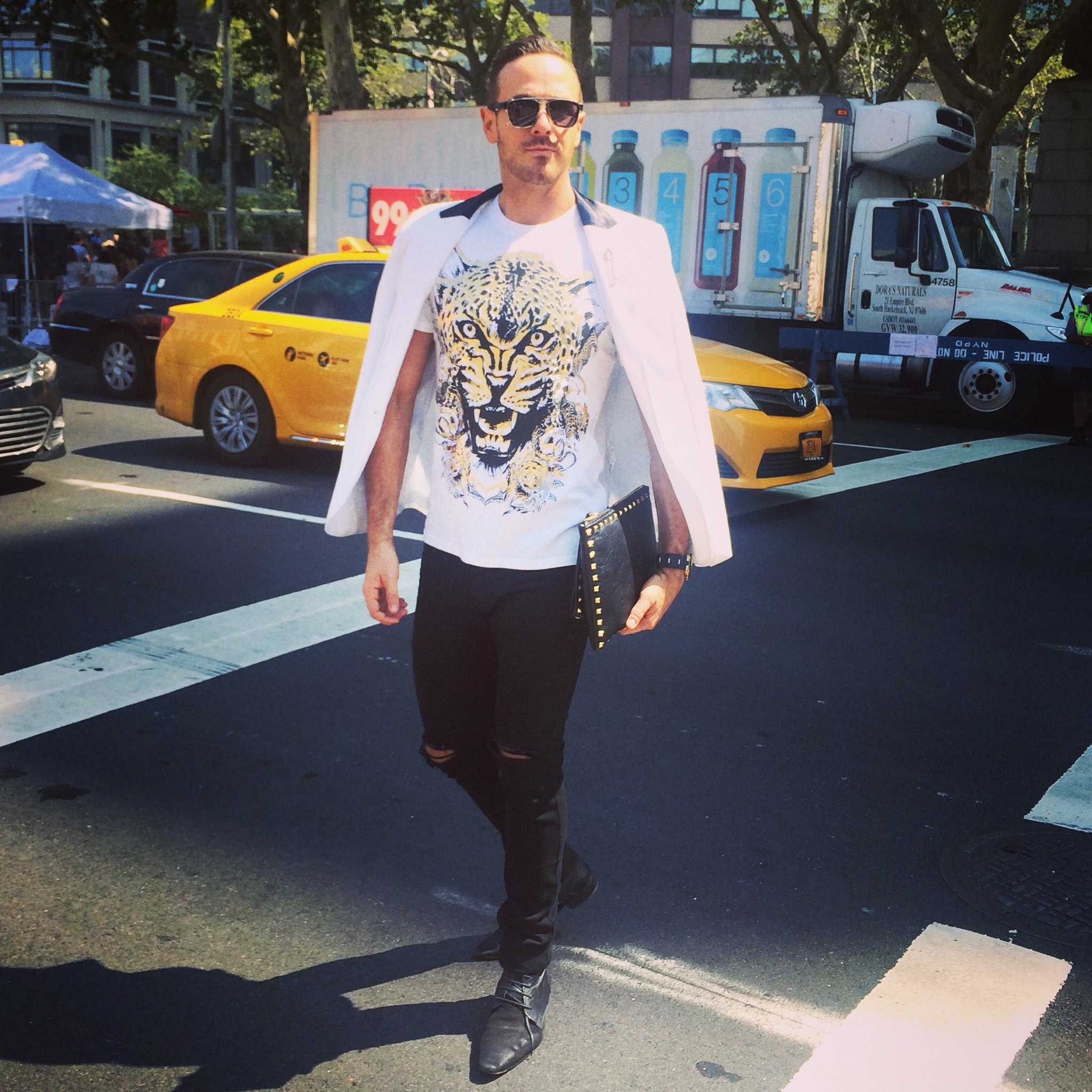 Image credit: style.com