Ok, so you have left your Mothers Day shopping to the last minute? Never fear, here are some affordable and stylish options for you…
Every woman needs a little black dress, here are 5 styles that I love. Between these 5 styles all body shapes are covered. My absolute favourite is the last one (on the end with  a lace sleeve), its STUNNING in person. A complete steal for $79.
TIP – Look in her wardrobe, check out her size or better still bring one of her old dresses with you when you go shopping, then hold it up and measure it against one in the shop to ensure it will fit her.
All these black dresses and shoes are from Target. So pop into your nearest Target and spoil mum. She deserves to be pampered.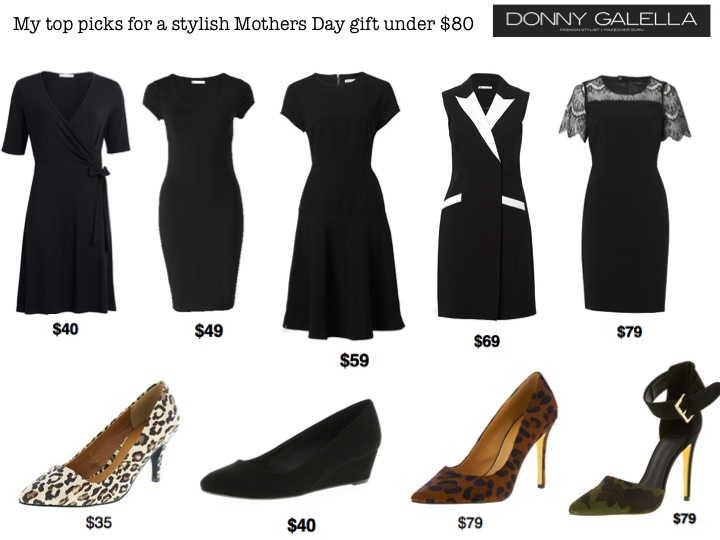 If you have a style question or need a hand choosing something for mum just send me a Tweet or Instagram, my username is @donnygalella
Happy shopping!
DG