The stars have started to strut down the 2015 Academy Awards red carpet. Lets take a look at all the best and worst dressed from the 2015 Oscar Awards.
Lupita Nyong'o – this is what my fashion fantasies are made of. #FLAWLESS. I shall be dreaming about this pearl encrusted Calvin Klein gown for the next year. 6000 pearls to be exact. I just wanna scream out loud "Lupita is back to her best". LOVE. LOVE. LOVE.

Margot Robbie is giving me LIFE. Yassssssss. Lets talk about that new hair for a moment – a luscious straight LOB. Popping red lip. A tasseled statement necklace and that St Laurent dress. PERFECTION.  Without a doubt this will be one of the best looks on the carpet. Aussie Aussie Aussie…..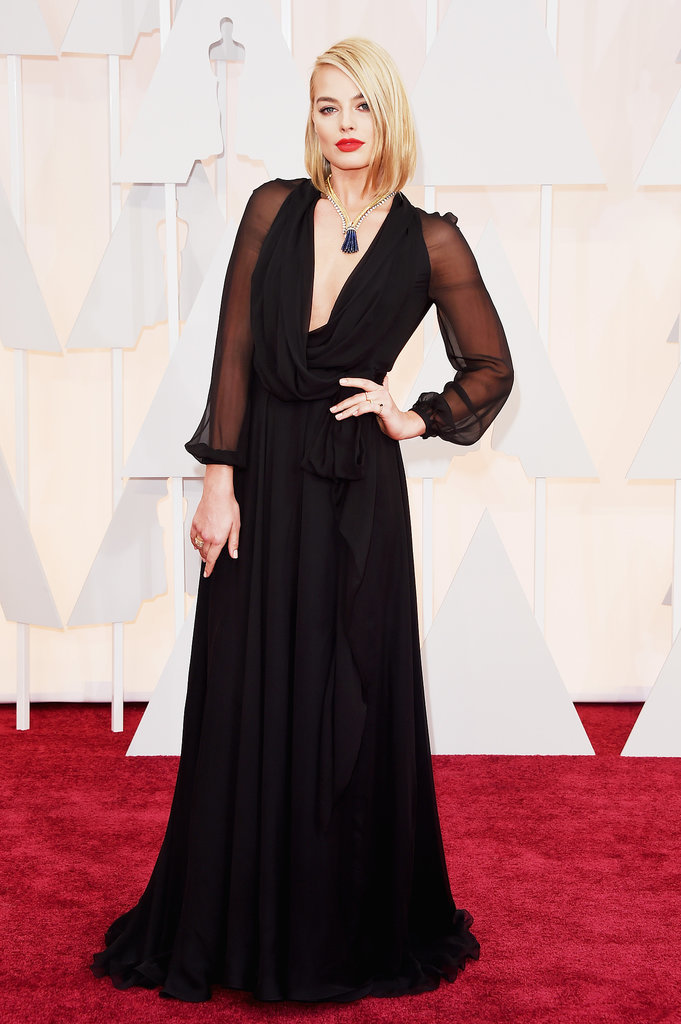 Lady Gaga – what the @#!% were you thinking wearing those red dish washing gloves? they are hurting my eyes. OUCH!!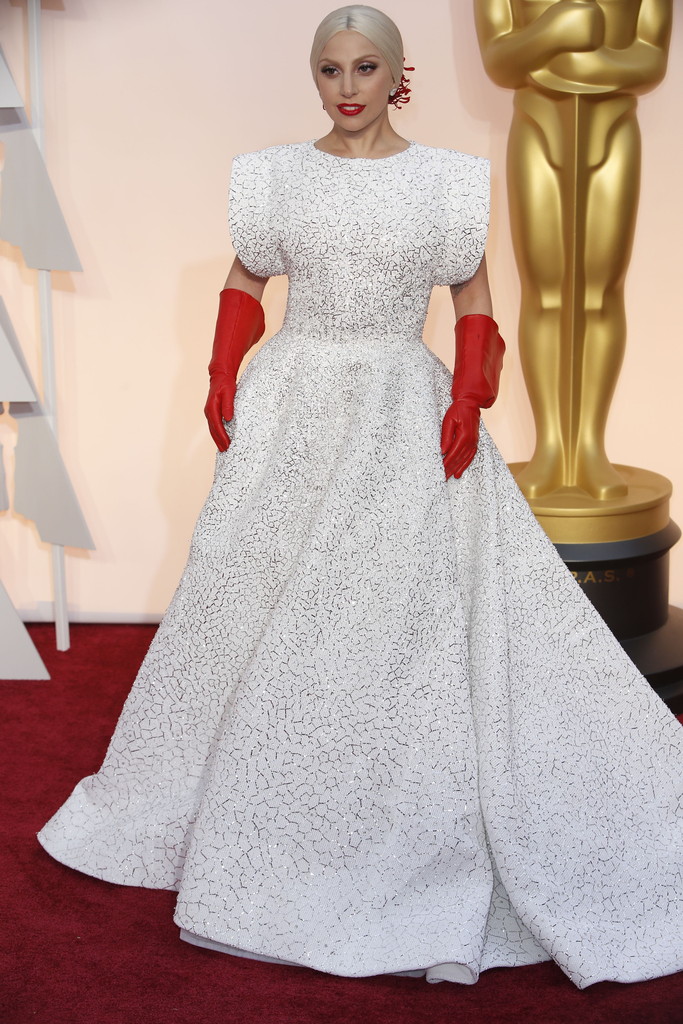 Solange – Holy Sheet! quick some one please call an ambulance, Solange is being attacked and suffocated by a red satin bed sheet.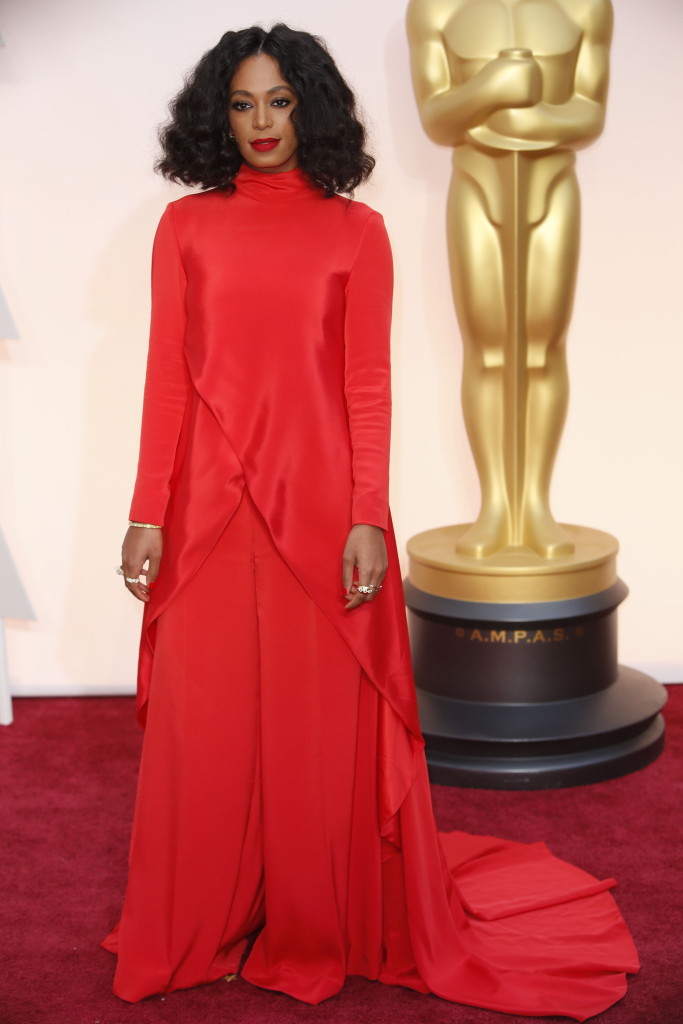 Nicole Kidman – Only nice thing I can say. Is her red belt matches Lady Gaga's unusual red gloves. Not her finest fashion moment. Pass me the kleenex.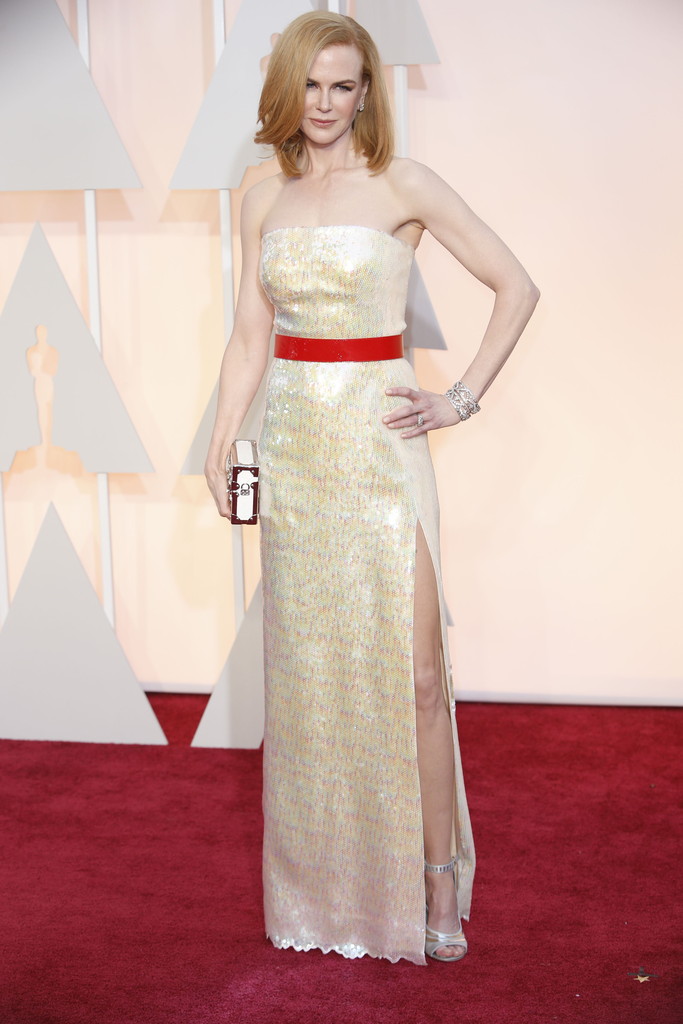 Jennifer Lopez – The queen of more is more, went nude on the red carpet. This Latina goddess stuns in Ellie Saab. Please marry me J-Lo.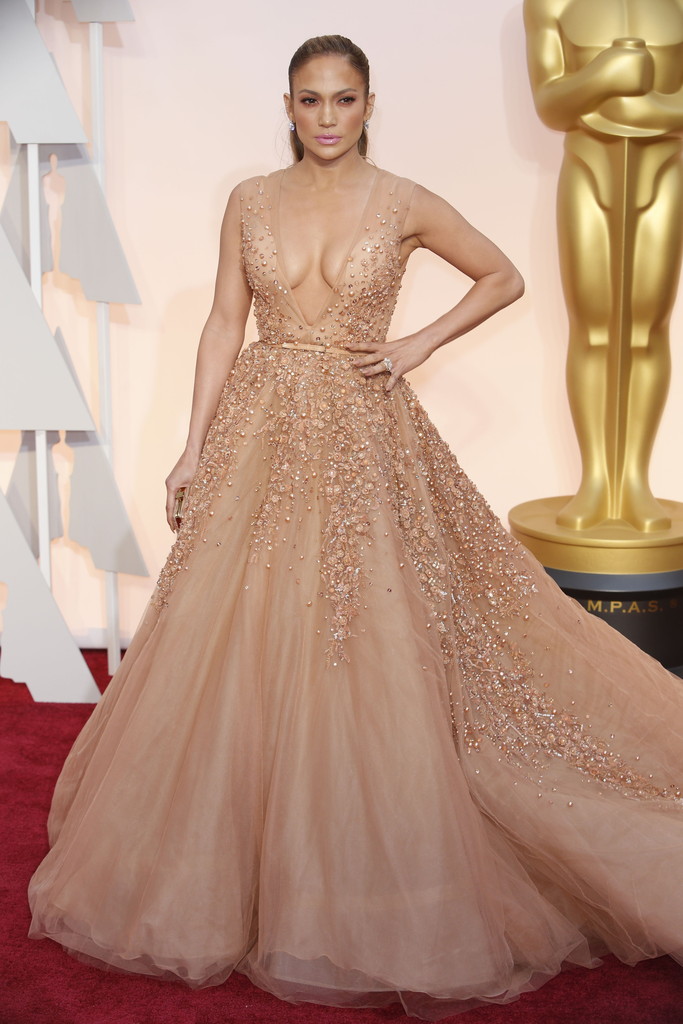 Cate Blanchett – wearing Maison Margiela and a Tiffany & Co turquoise statement necklace. She looks wonderful, but after her 10/10 hard-2-top look last year this falls a little flat. I'm sure this looked much better in person.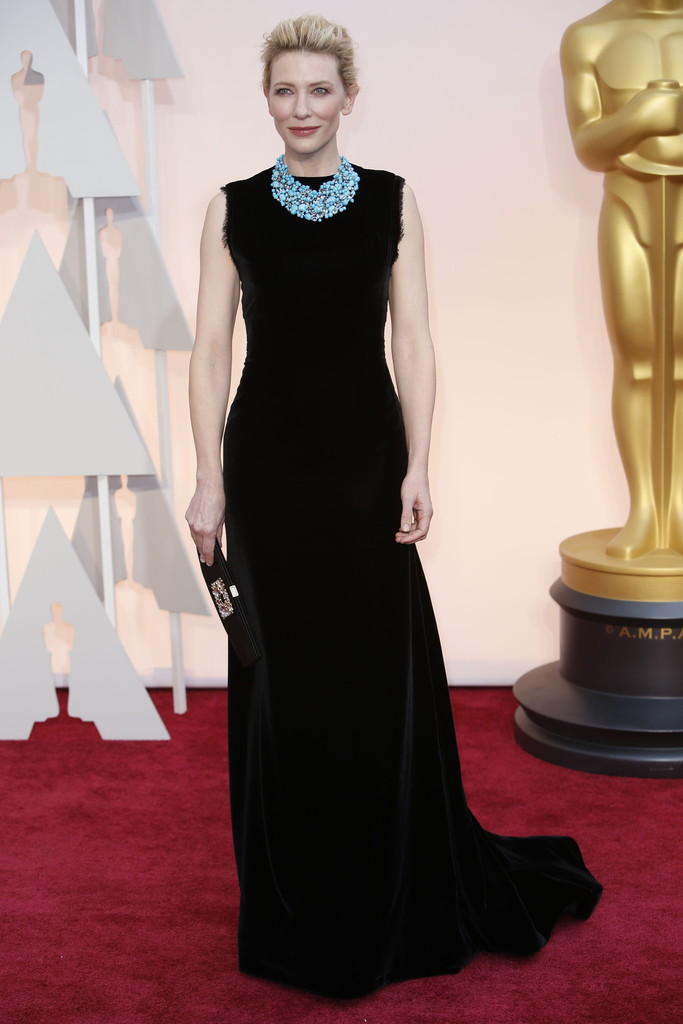 Gwyneth Paltrow – again last year she stole the show in that white caped Tom Ford gown. A hard look to top. She looks pretty in the pastel pink number by Ralph & Russo Couture, with flower blooming from her shoulder.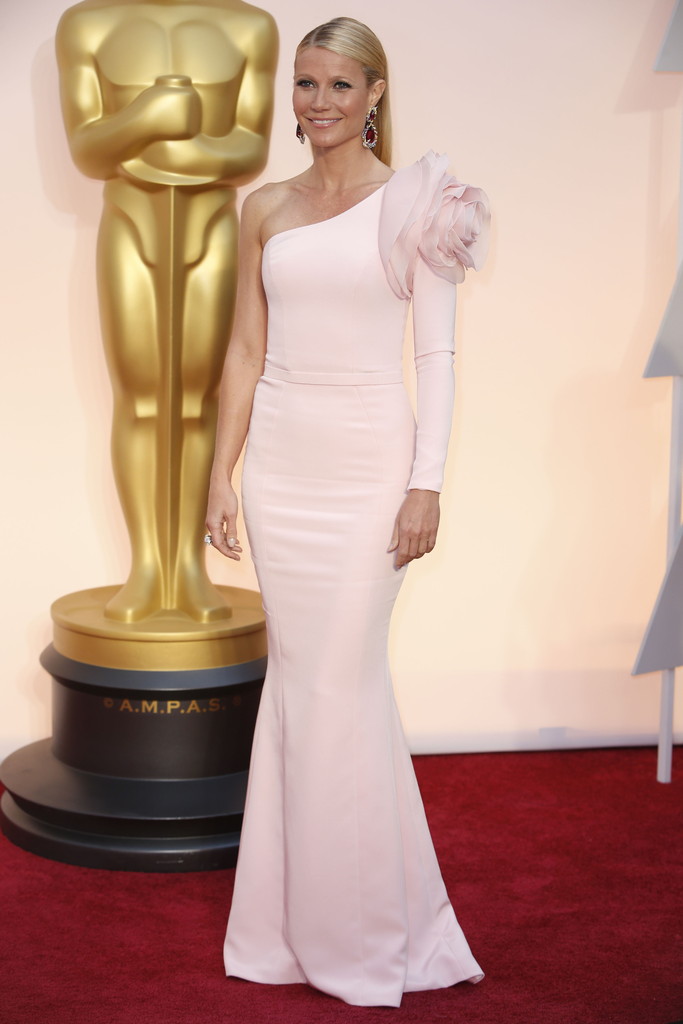 Scarlett Johansson – there was absolutely NO need for that necklace and earring? The dress itself would of been more than enough.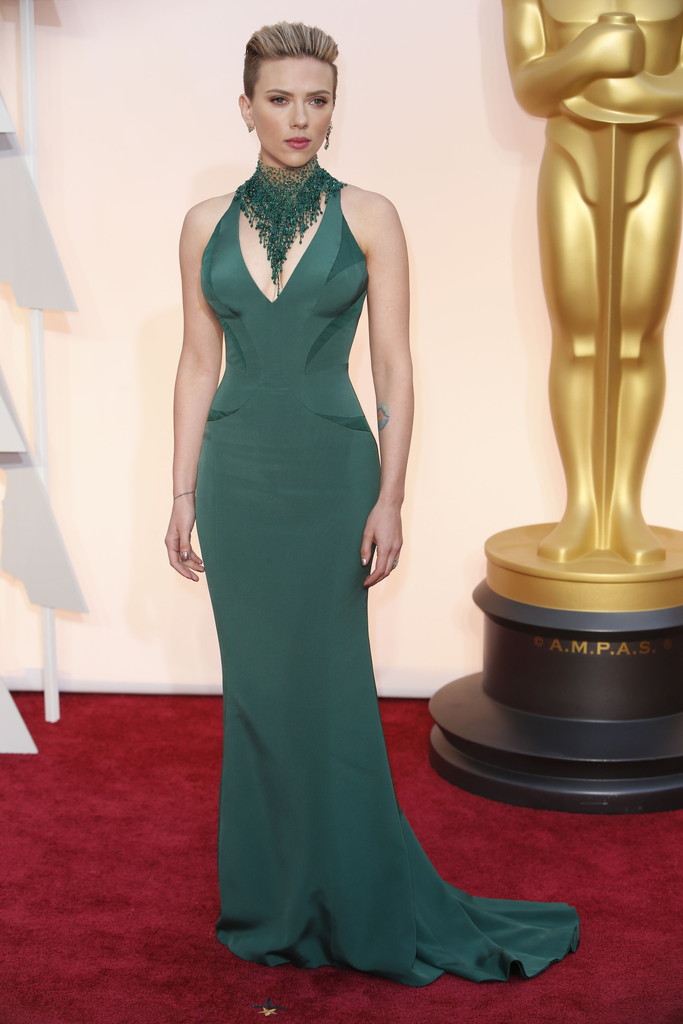 Emma Stone – I think the dress looks lovely and suits her red locks. The beading makes the dress look mature. Thankfully the sexy split and low back save her. You can always count on Emma.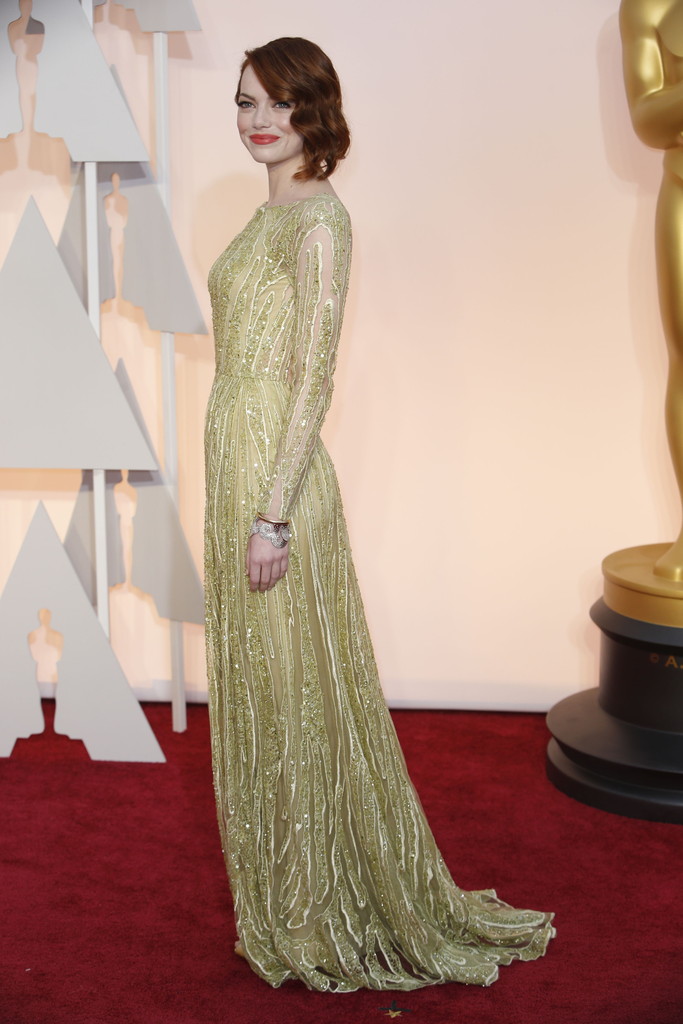 Julianne Moore – OMG this woman can do no wrong. Spectacular in Chanel. I do however prefer her in colour.

Reese Witherspoon – Simple. Sexy. Sassy. Stunning in this ice blue Tom Ford dress. YUMMMMMMM!! We salute you Ms Witherspoon.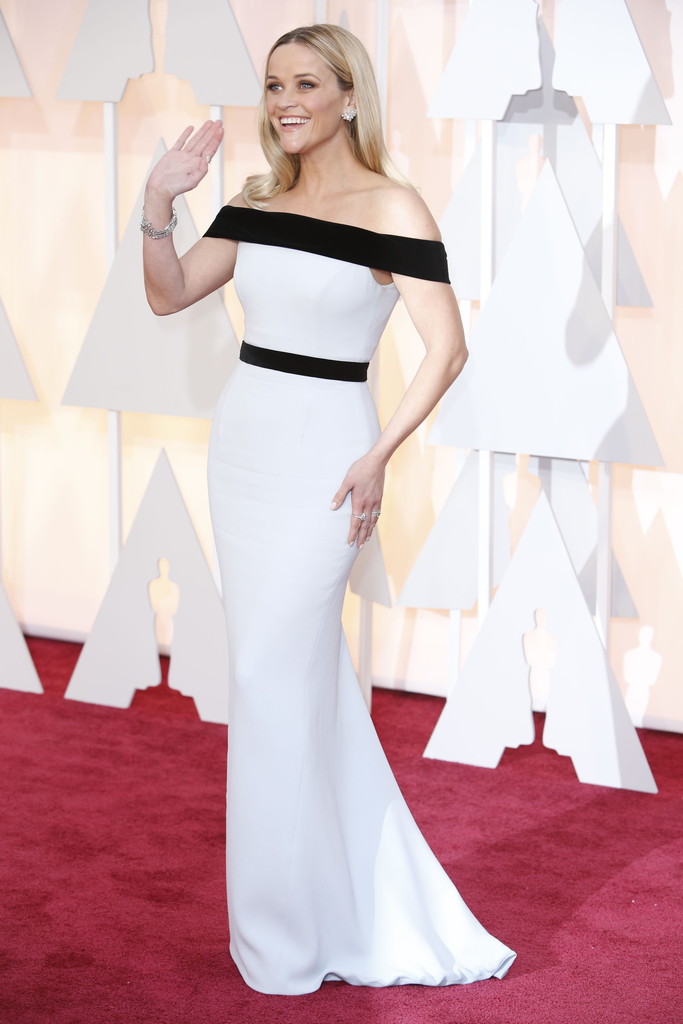 Super model Karolina Kurkova is #werq – ing this white gown with bustle detail. She is serving some serious pout.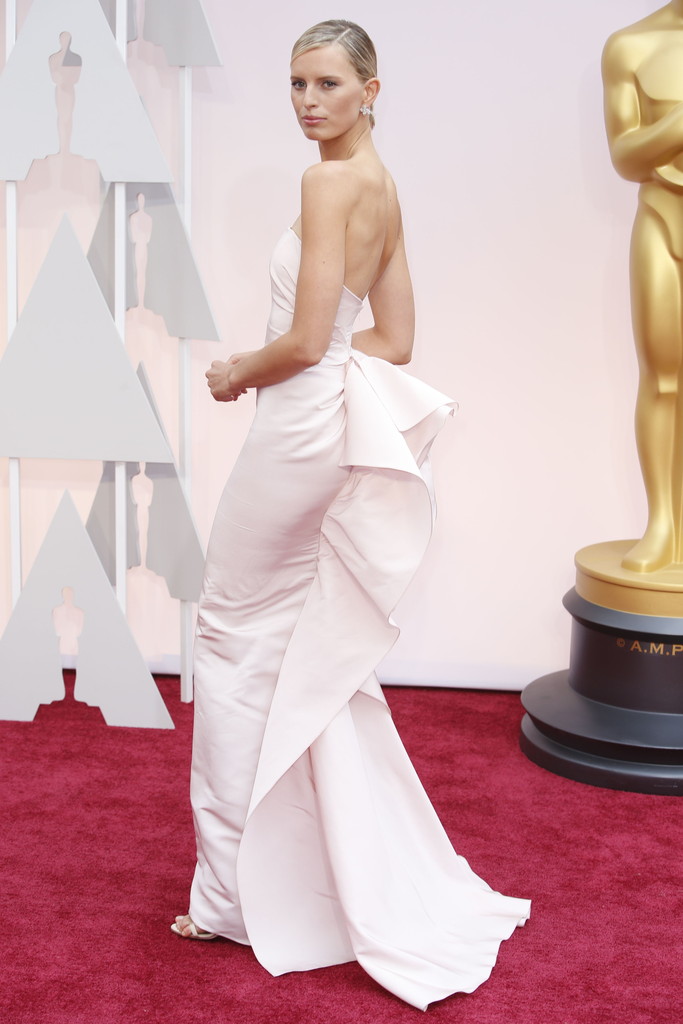 Kerry Washington proving white is the new black in a wonderful Miu Miu gown.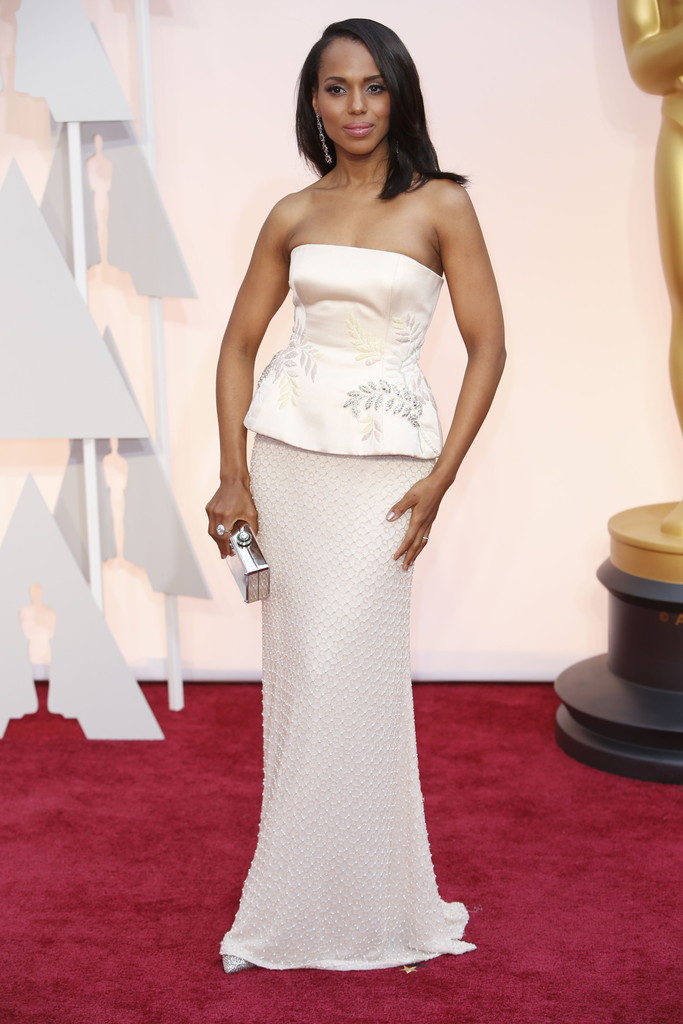 Rosamund Pike – I adore this Givenchy gown, such lavish detail. Stunning colour on her. If only she wore a smile.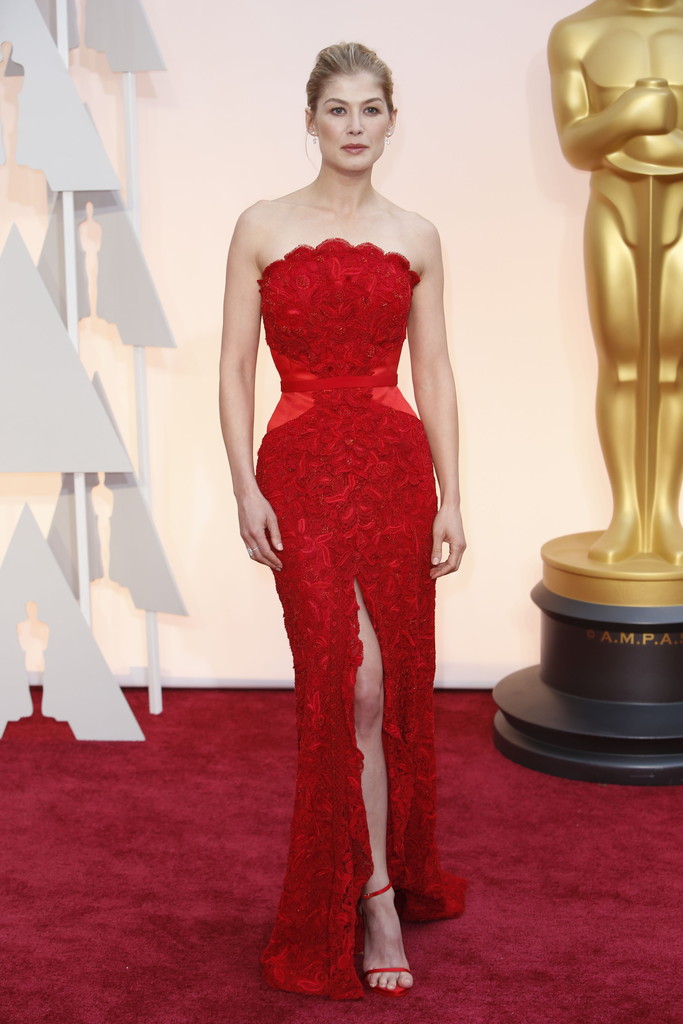 Felicity Jones – kills me to say this, but I don't like it. It washes her out and this Alexander McQueen dress makes her look bulkier than she is. My heart really aches becuase she was having such a good award season. Insert sad face.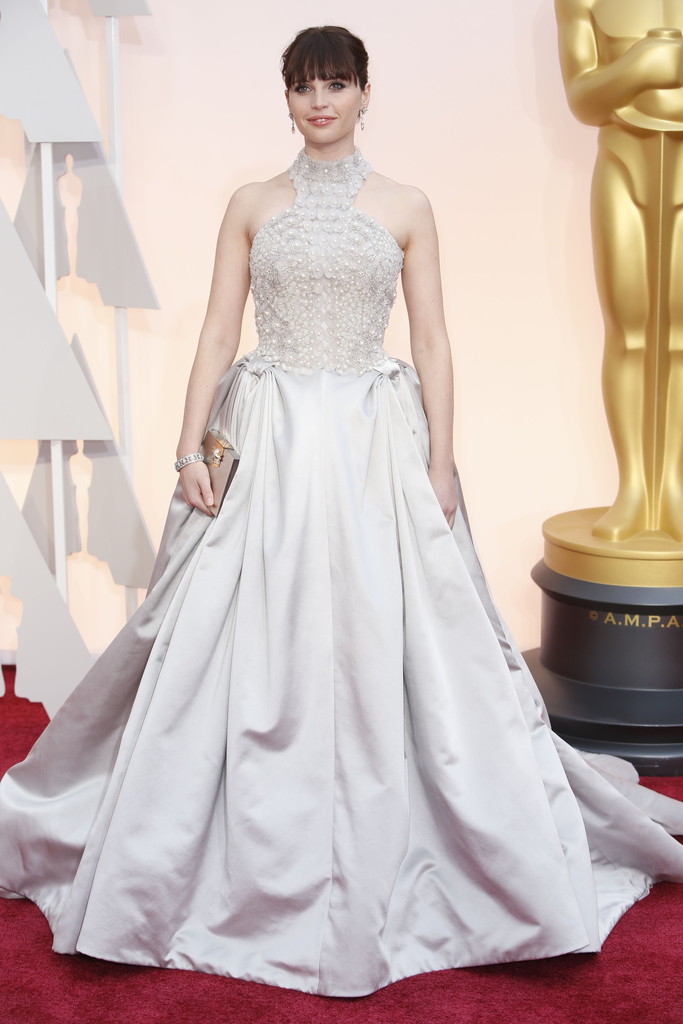 Marion Cotillard – wears Dior Couture. This will be the dress that divides everyone this year. I like the front. Not loving the back view. Looks like she has a seat belt caught under her butt. The fabric looks like a giant hole puncher has got to it.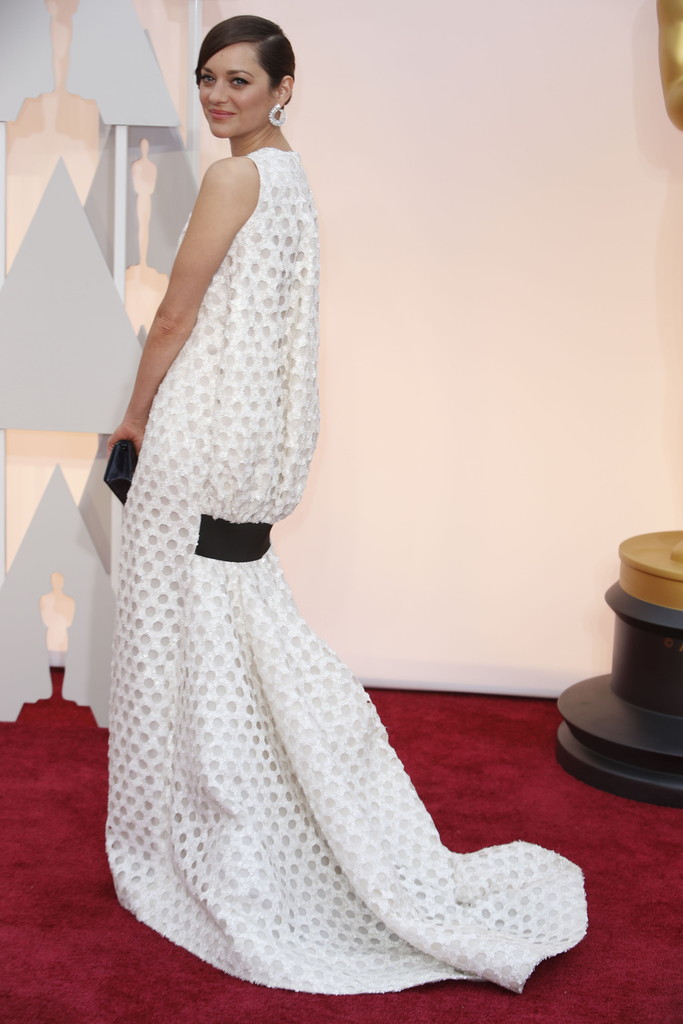 Naomi Watts – another Aussie looking exquisite on the red carpet tonight. The more I look at this the more I like it. I'm really feeling the COB (curly bob). This seems to be the hottest hair style this year.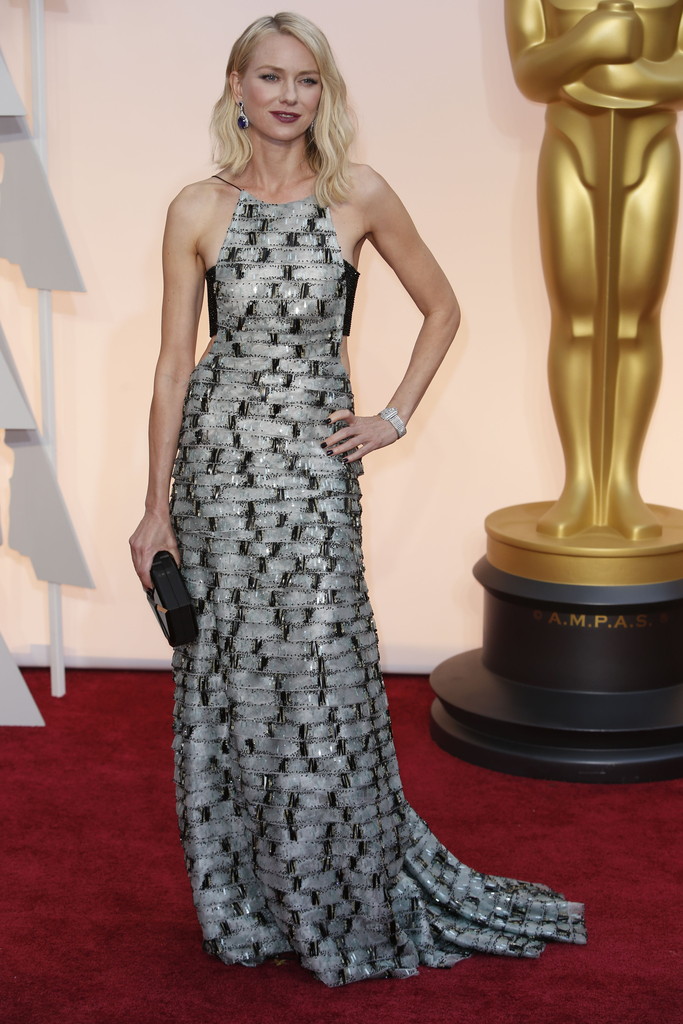 Zoe Saldana – is proving less can be more. A simple yet elegant gown by Versace. Yummy colour on her gorgeous skin.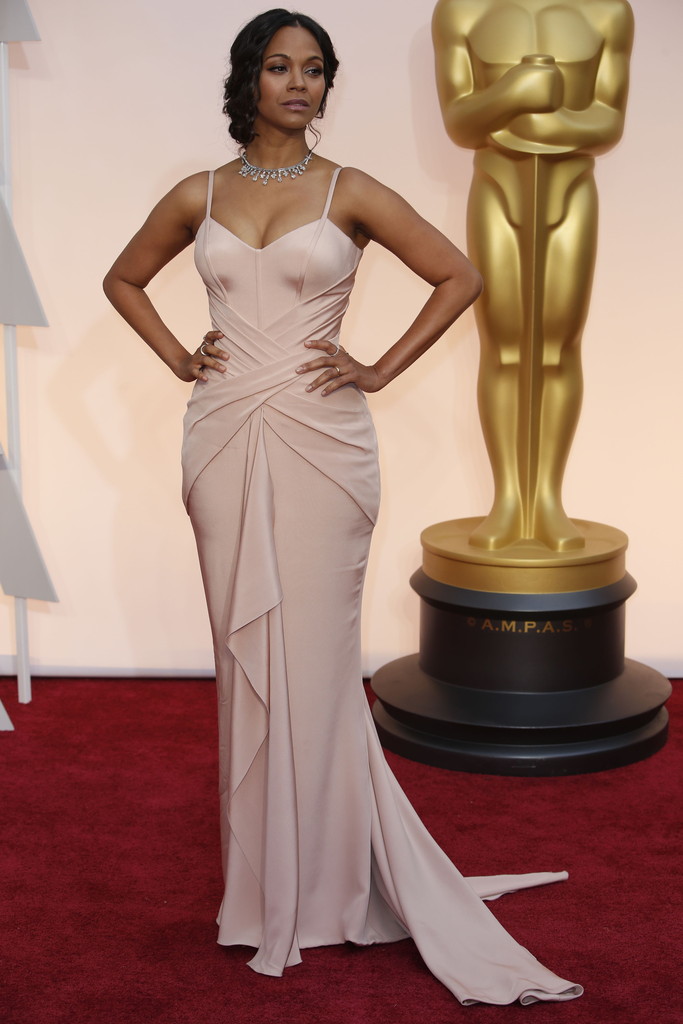 Laura Dern is ready for battle in the armour looking gown by Alberta Ferrati. I like the idea but the intricate stud like detail is making the petite star look bulky. I bet that dress weighs more than my car.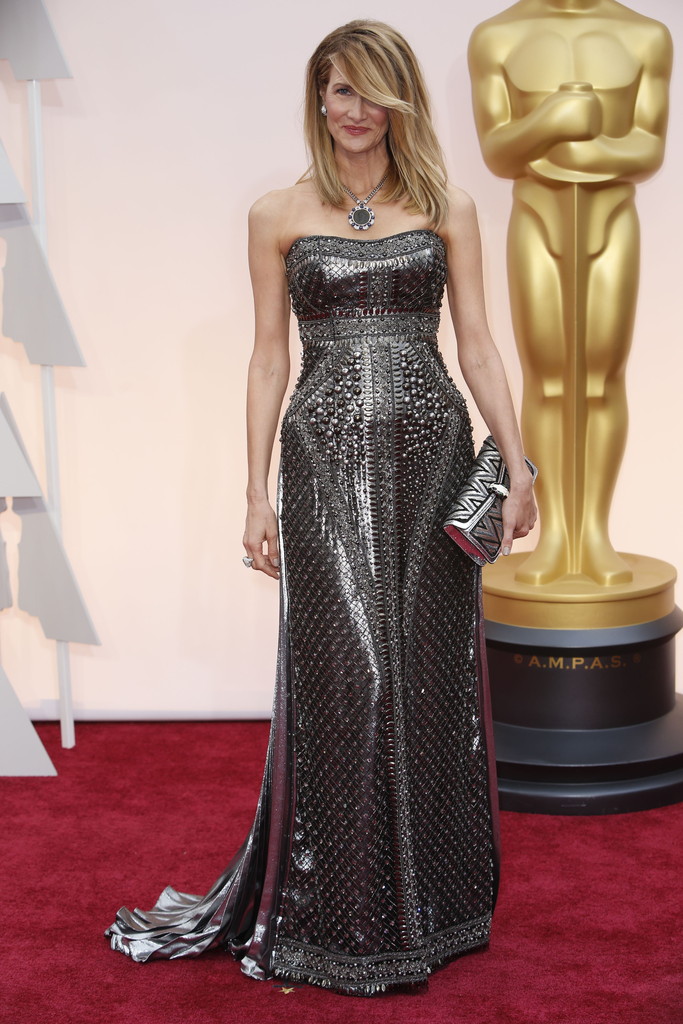 Rita Ora – having a magical moment in Marchesa. She knows how to #werq a gown. Bravo Rita!!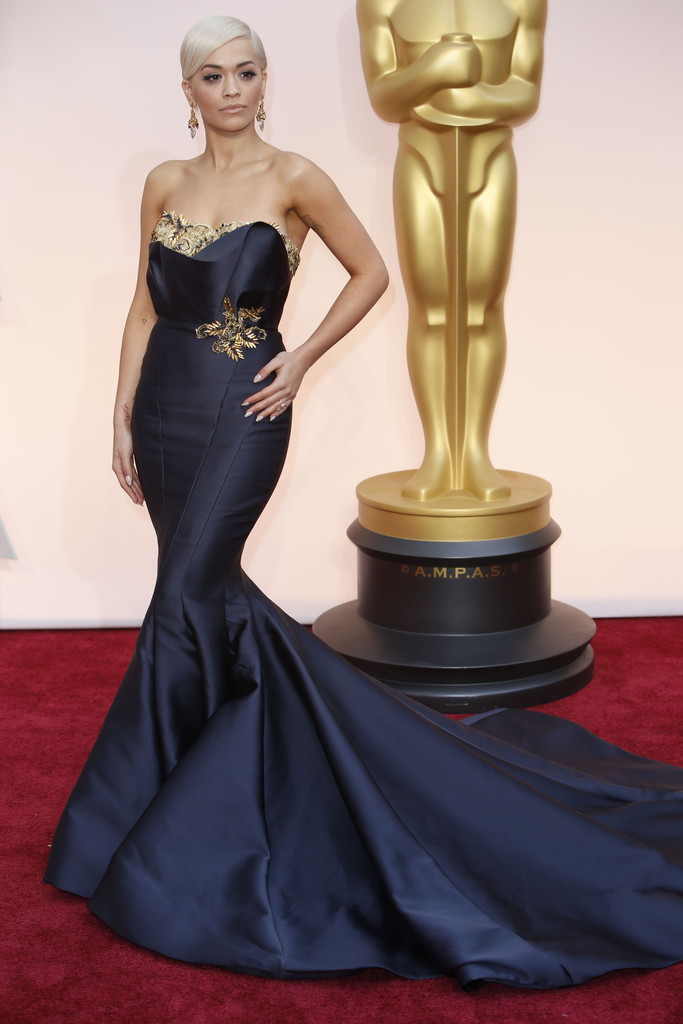 Jennifer Aniston – sparkling in Versace. Nice. Safe. Next…


Best dressed couple contenders – Adam Levine and Behati Prinsolo (both in Armani). I'm not dealing with how hot this duo are looking. They need to have babies as soon as possible.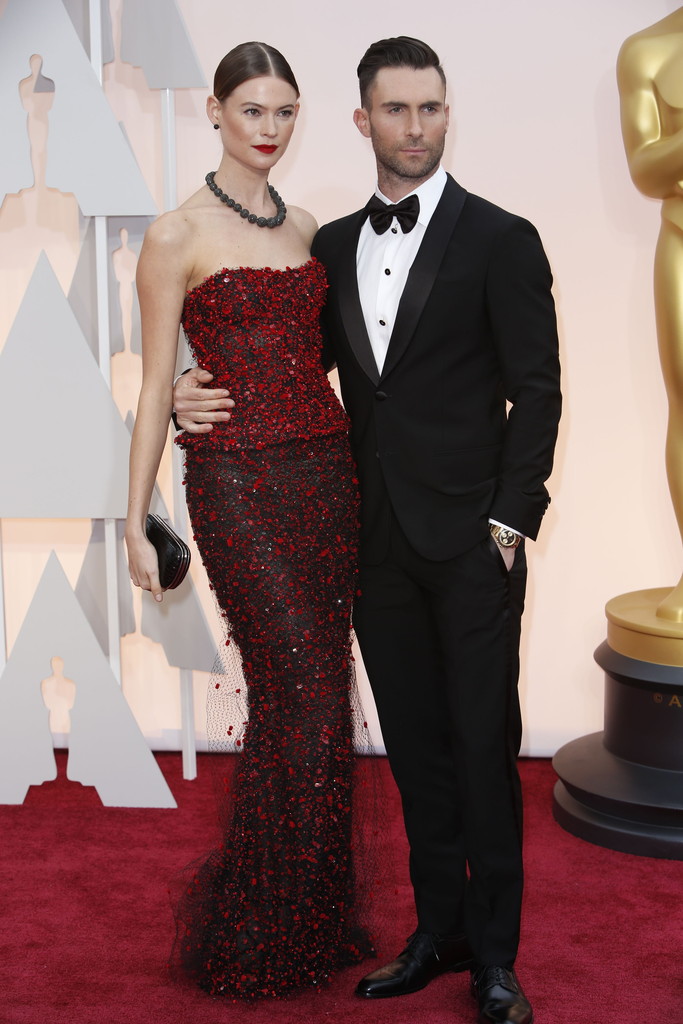 Speaking of hot couples – John Legend (in Gucci) and Chrissy Teigan (wearing Zuhair Murad). Dazzling. They too need to breed ASAP.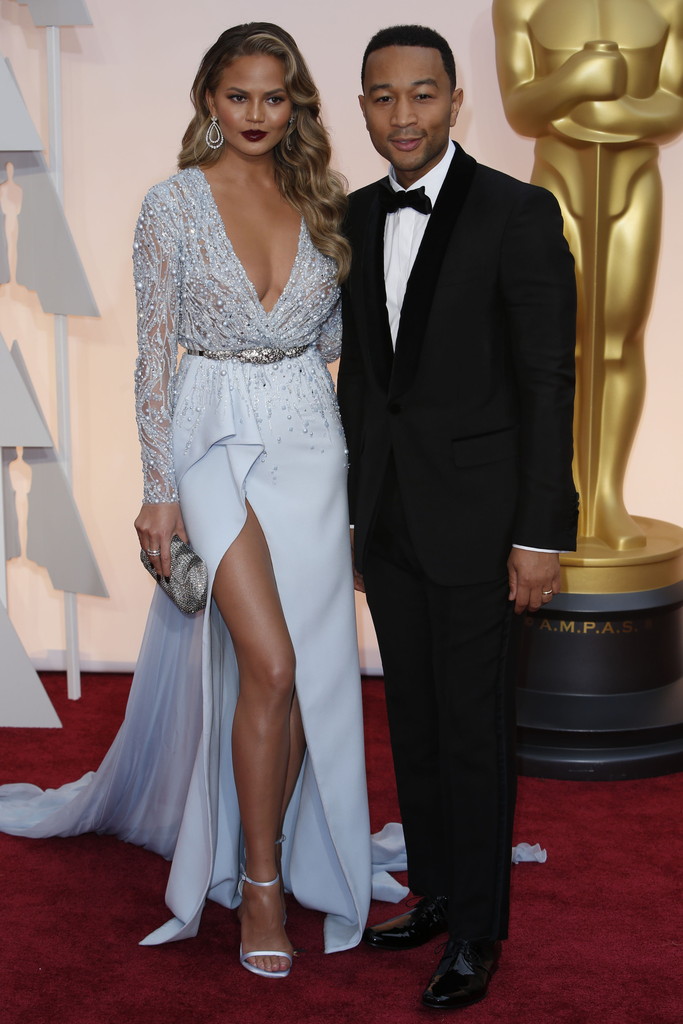 Kelly Osbourne's style is a bit hit or miss. Today, she's a hit. This stunning Rita Vinieris lace dress compliments her gorgeous curvy body.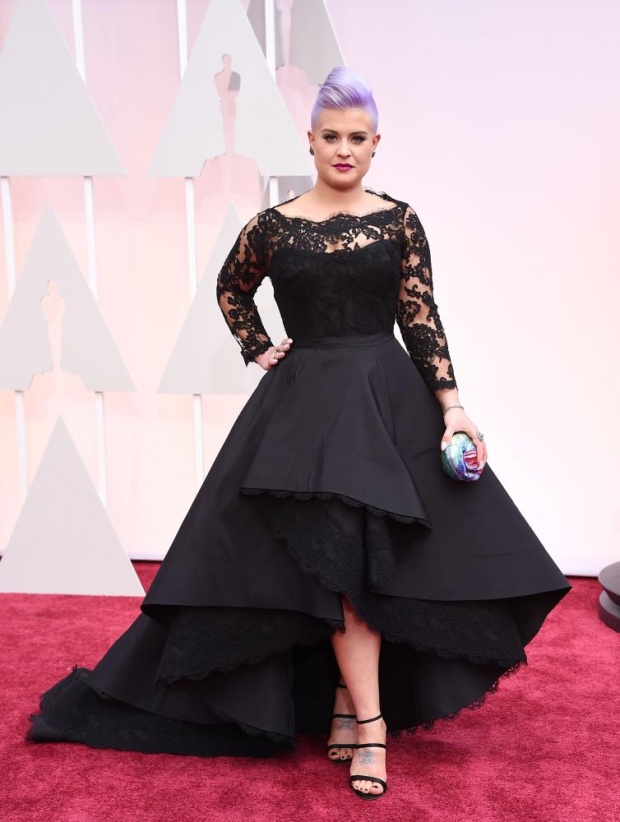 Giuliana Rancic wore 2 dresses. First she wore a white Steven Khalil gown and now this ravishing red embellished gown by Mireille Dagher. I am loving her darker hair.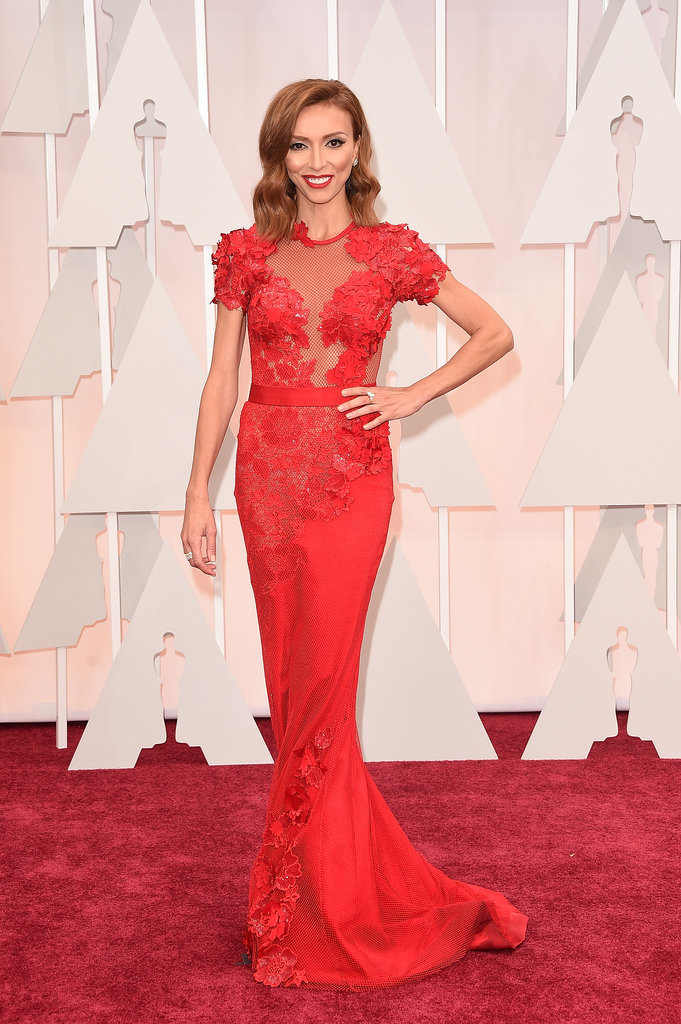 Anna Kendrick wearing Thakoon, was one of the first celebs to arrive on the red carpet. Flawless skin and makeup. Gorgeous colour on her. Simple yet elegant.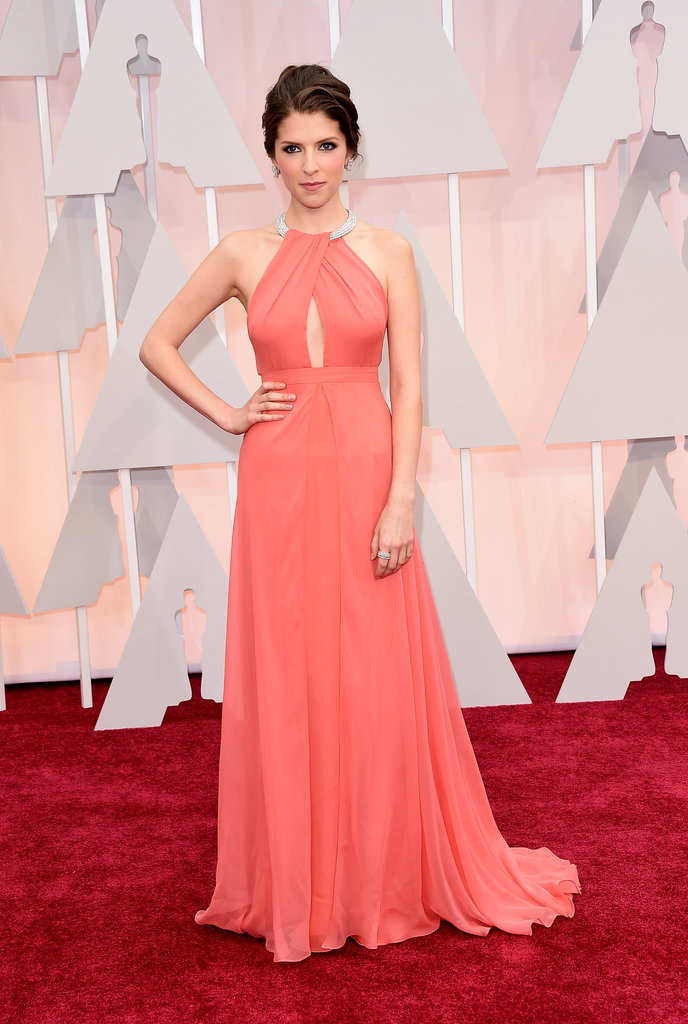 Image credit: NY Times