The WAGs have just walked the red carpet so lets take a look at the fashion hits and misses….
What would the Brownlow red carpet be without Brynne Edelsten? This year she wears part feather duster, part disco ball. C'mon, we both know she'll never make the 'best dressed' side of the list but she usually tops the other end (but that's why we love her!). A big thumbs up for trying though 😉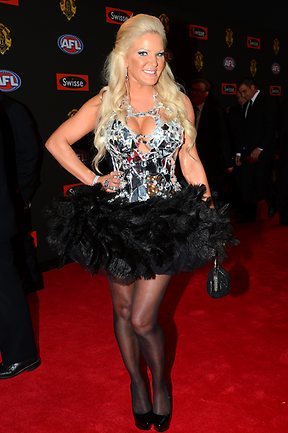 Lauren Gear in a (safe) yet pretty metallic draped gown.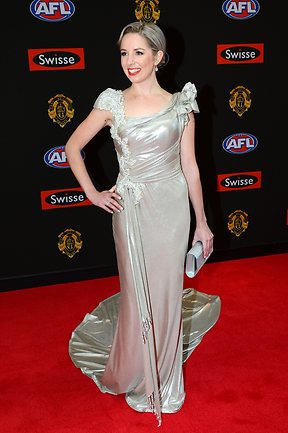 Rebecca Judd always looks amazing at the Brownlows and this year she totally shone again. Love this white dress by Toni Maticevski, its soooo modern and edgy. Very Thierry Mugler. Good on her for taking a fashion risk. She is in my top 3 best dressed.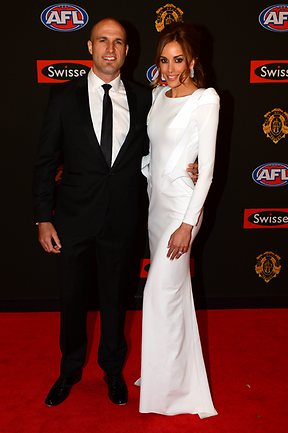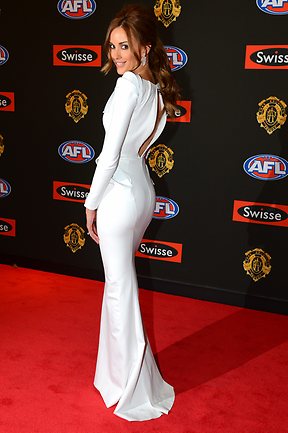 Belinda Reverso or shall we just call her 'Jessica Rabbit'?. It's simple yet stunning and hugs her curves perfectly. In my top 3 best dressed.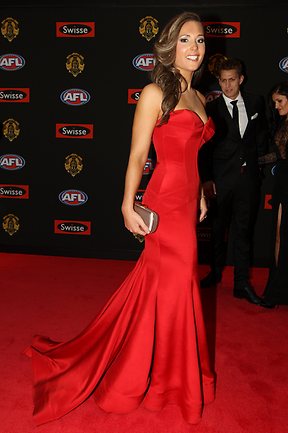 The other 'Jessica Rabbit' was Jesse Habbermann. Just like Belinda, its simple, elegant and the precision tailoring is evident.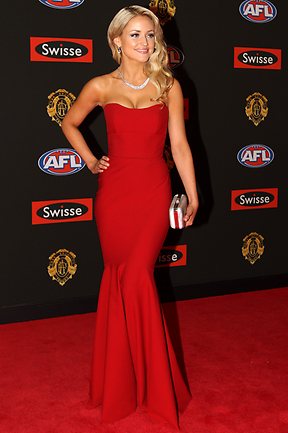 Jessica Holtham looks stunning in this white lace and satin dress by Paolo Sebastian. Simple hair and clutch perfect the look. My top 3.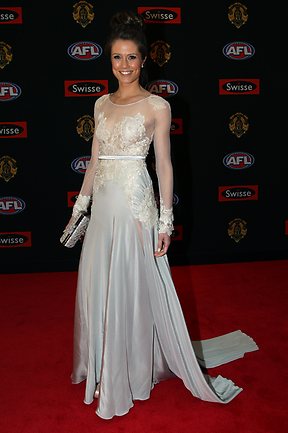 Renee Costa proves maternity can still be very sexy. She is truly glowing. White was such a brave choice but she pulls it off.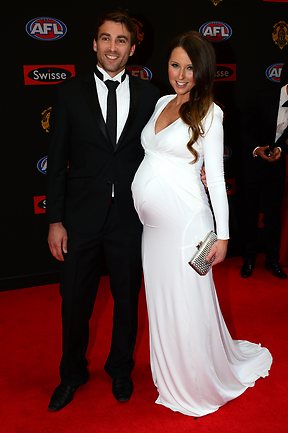 Alisha Scotland wears a very big full tulle dress. If your local Spotlight is short on tulle, you know where it went.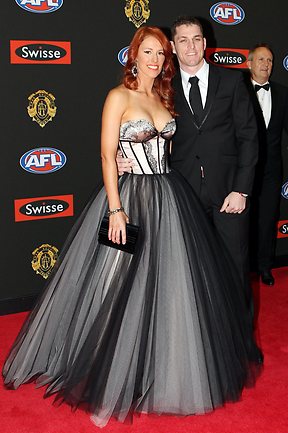 Lauren Smith – opted for an elegant sequin gown. Nothing ground breaking here!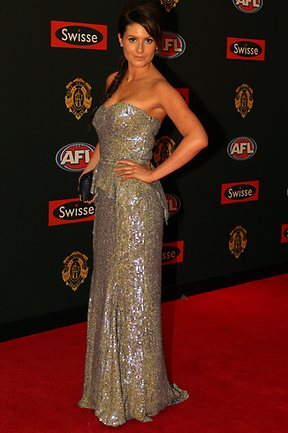 Penny Moodie – in a lovely white gown with metallic detailing. There was soooo much white on the carpet tonight.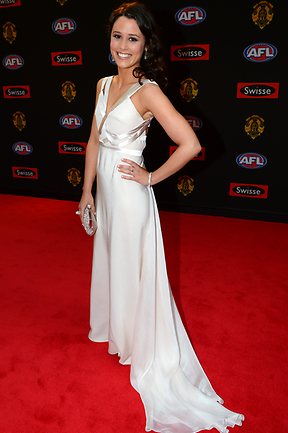 Jessica McNamee – rocked a black peplum style dress with neck detail.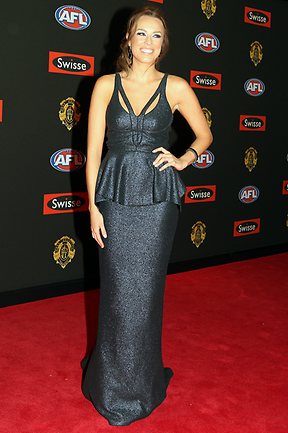 Brooke Kennedy – reminds me of Jerry Hall circa 1986. A chic up-do would have suited the high neckline better.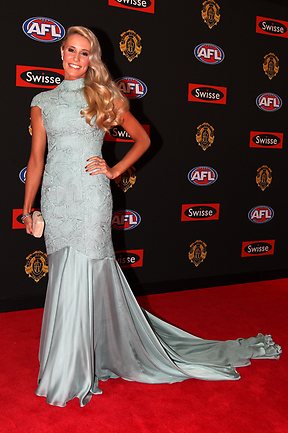 Kelsey Tomkins – in on trend neon yellow. Love the side swept hair. We just saw this look at the Emmy Awards too!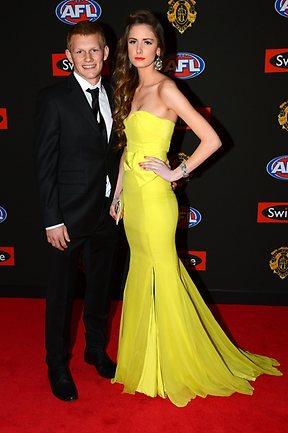 Tara O'Keefe also went yellow. The modesty panel down her bust ruins this look for me.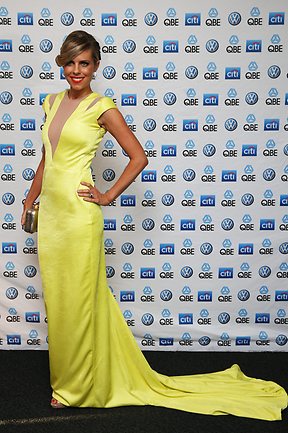 Jenna Cumming – hmmmm those shoes are really hurting my eyes.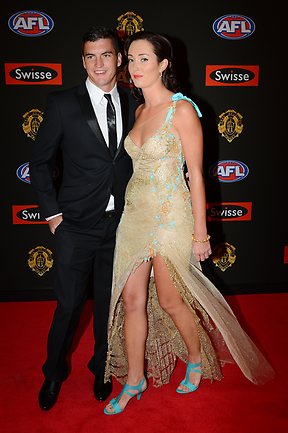 Alex Davis wears Versace. The white detailing reminds me of an (animated) frog face. If you stare at her breasts long enough you'll see it.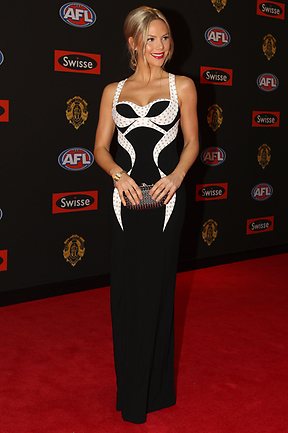 Who was your best dressed pick? please let me know by leaving a comment below.
Images – Herald Sun