The stars have just walked the 2012 Billboard Music awards red carpet, lets check out the best and worst dressed…
So what happened here was. Miley Cyrus slept through her alarm, woke up hair disheveled she threw on her boyfriends tuxedo blazer, did her makeup in the limousine and stepped onto the red carpet wearing this…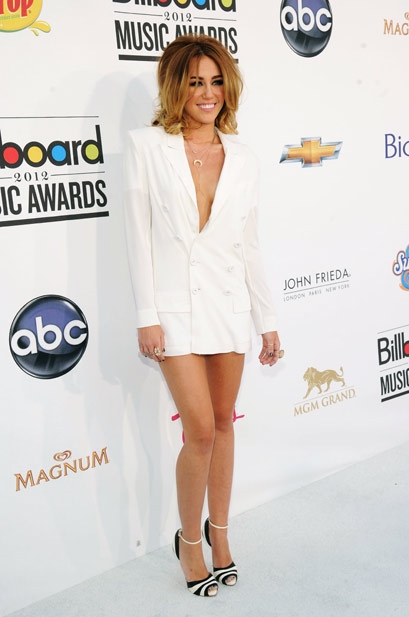 Carrie Underwood looks like a complete mess in this fluffy puffy tulle creation. 80's prom dress on crack.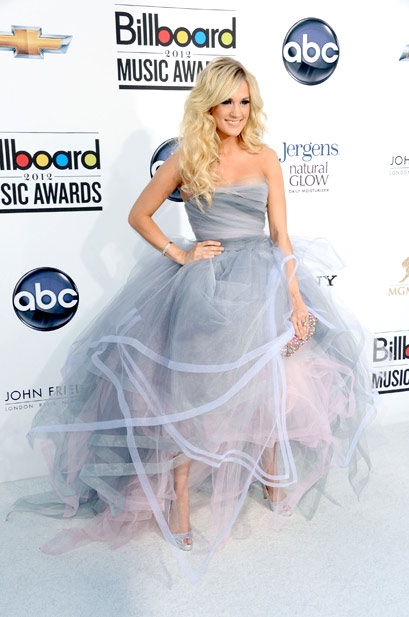 Katie Perry – looks quite fabulous in this frock, love the colour on her combined with the deep purple streaks in her hair and on-trend purple lip.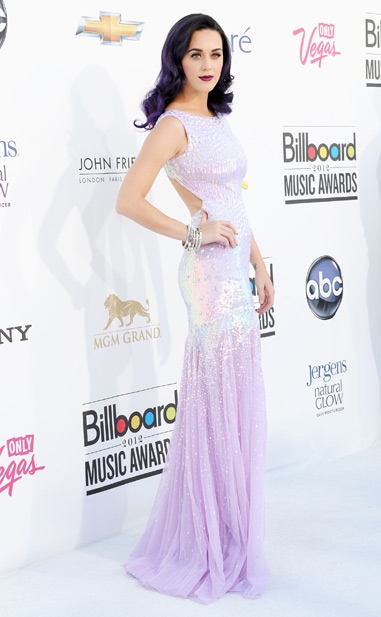 Taylor Swift – wowzers! thank god she has moved on from the sequins and cute-as-pie sequins. Totes loving this colour on her and that gorgeous lace paneling. Amaze.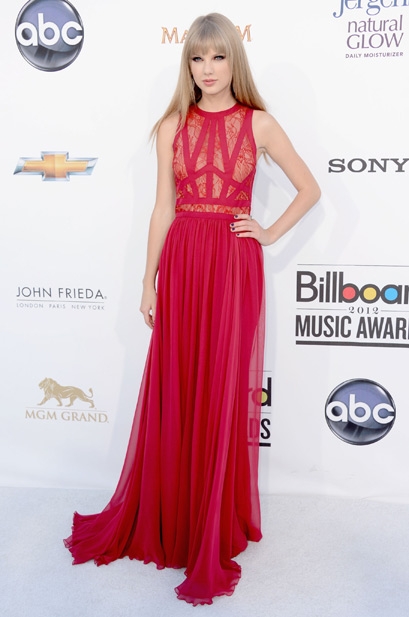 Brandi – Remember her? lots of hair and lots of cleavage. I do like the dress, but my eyes keep focusing on the 'fro and her puppies. Woof.