The stars have just glided down the 2012 AMA red carpet. Overall they looked quite elegant and demure, lets have a look at the hits and misses.
Ok, so 3 words, I never thought I would ever say "Kesha looks pretty". OMG. Let me pick myself up off my chair. What is going on? Holy sh@#balls. Go Kesha! Personally some metallic or nude pumps would have looked better. But your dress + hair + makeup is amazeballs to the max.  Thanks for having a shower, washing your hair and not dressing for Mardi Gras.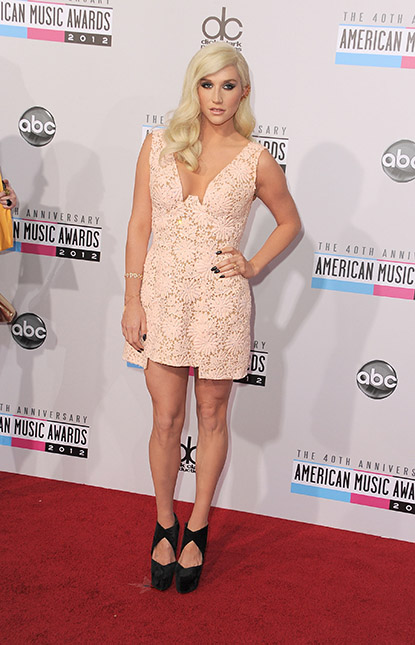 Poor Christina Aguilera. Where do I begin? what is going on with your tan/ makeup / face colour? I am very certain that a crazed drag queen did her makeup and tan. And that dress? it's much more suited for a glamorous mother of the bride circa 1998….and don't even get me started on that hair….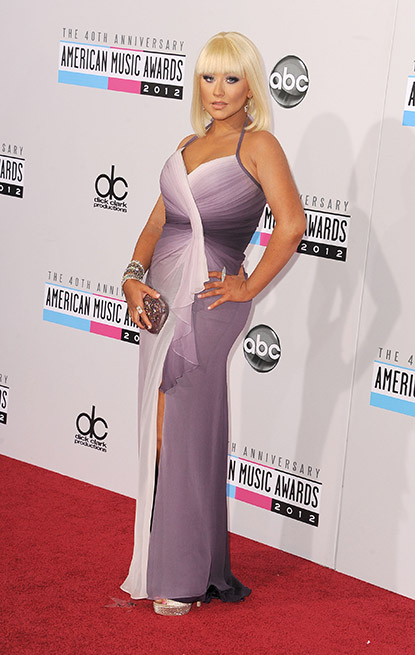 Nicki Minaj – This is actually quite demure for Nicki. The hair is massive and it needs its own postcode. What I am most shocked about is Julie Bowen (from Modern Family) wore this same dress 2 months ago for the Emmy Awards. Seems that Ms Minaj's stylist has not done their homework. Naughty. The dress is from Monique Lhuillier's Resort 2013 collection. Someone say "Bitch stole my look" ?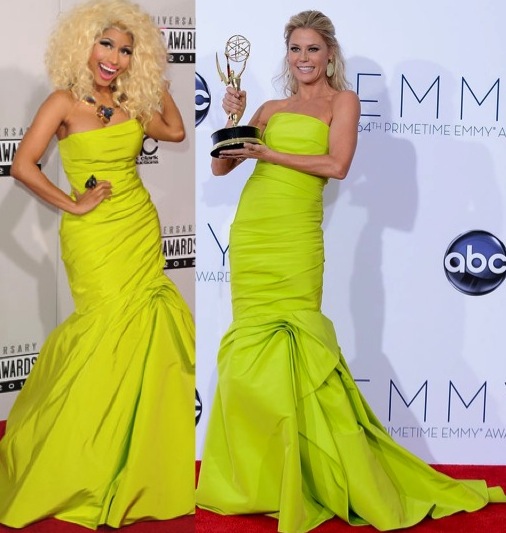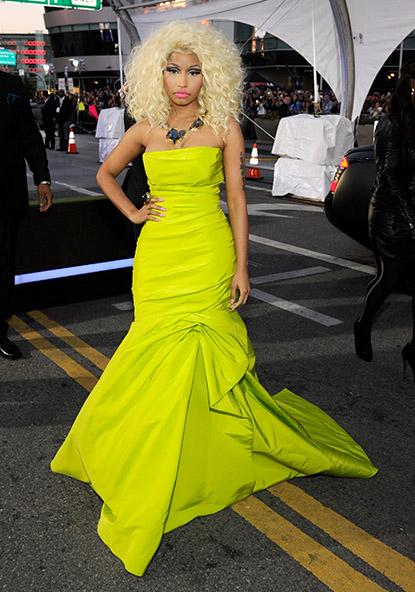 Taylor Swift continues to shake off her "cute girl next door" look (you know the one – curly locks, blush cheeks and cute-as-a-button baby doll dresses) and embraces her sexy side. I love this fitted short dress with embellishment by Zuhair Murad. I love her up-do. Go Swifty!!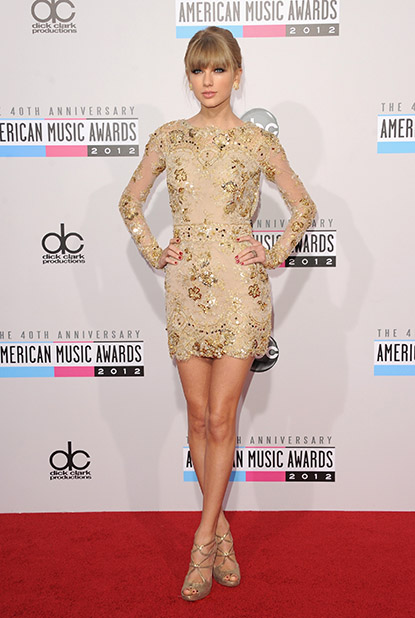 Pink looks delicious in this metallic full length frock. I love the lazer cut out detail and her quiff hair style gives it her usual Pink edge.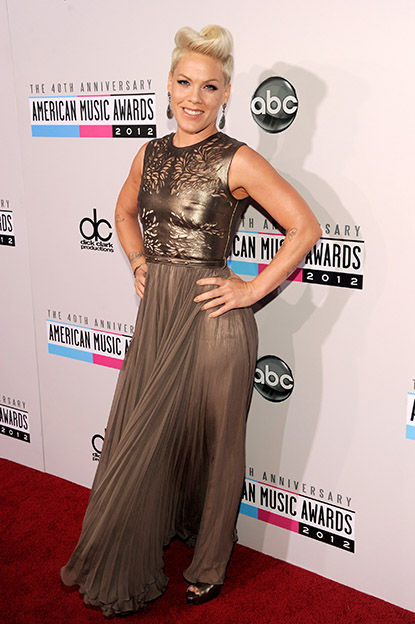 Nicki Minaj – There is a lot happening here but overall this is quite demure for Nicki. The hair is massive and it needs its own postcode. I adore the colour of the dress. The dress itself is pretty amazing. It is from Monique Lhuillier's Resort 2013 collection. I'm actually shocked that she looks so demure. Wow! Nicki always surprises me.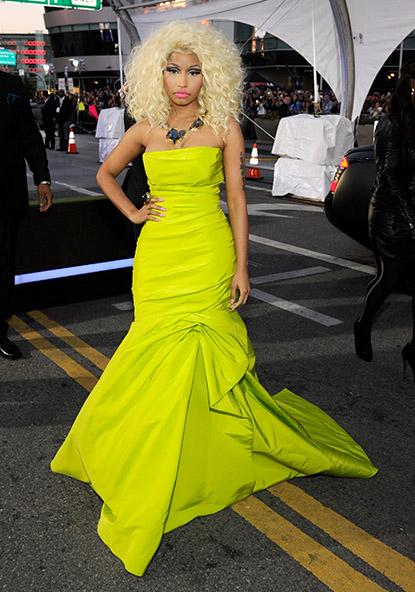 Carly Rae Jepsen looks pretty but I feel overall this looks a bit overdone for the AMA Awards. This dress is better suited to the Grammy Awards or Oscars. And enough with that blunt fringe darling, its time to pin it back and show us your forehead. Just saying.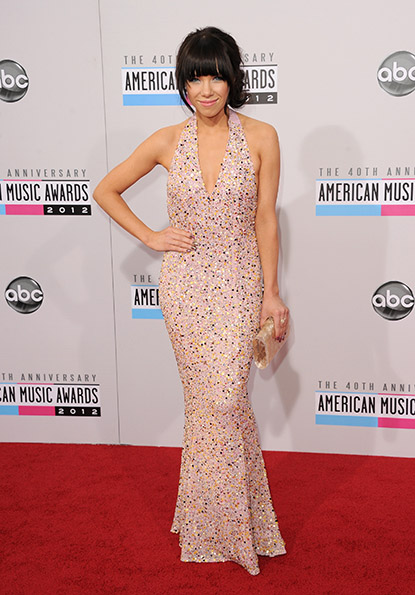 Oh my goodness. Poor Cyndi Lauper, I know girls just wanna have fun, but c'mon what in God's name are you wearing? Pack away that 'Mutton dressed as lamb-rocker' get-up and put on something less intense.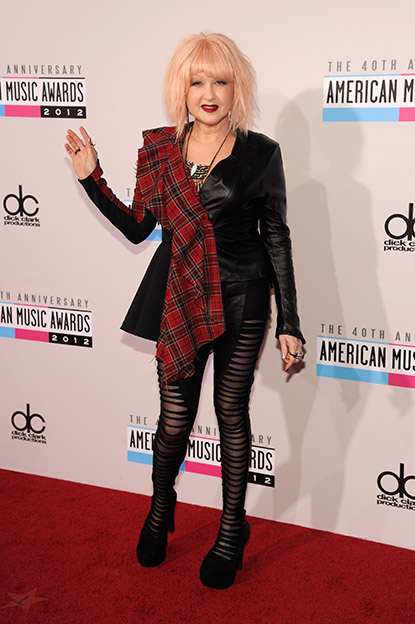 Heidi Klum had an absolute shocker at the European MTV Awards, so this gold lace frock by Alexandre Vauthier is her attempt to make up for her fashion sins. I like it. I feel like I've seen her do this before. But I LOVE that colour on her. Love me some Golden Klum. On the down side that split is higher than Lindsay Lohan at a nightclub.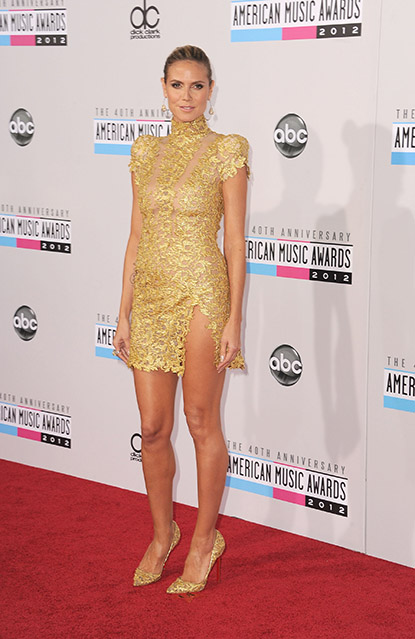 Jordin Sparks please fire your stylist pronto. The print on that dress draws all our attention to your lady parts. Why on earth would you choose a frock that says "Hi look at my moo-cha-cha". Frock Fail.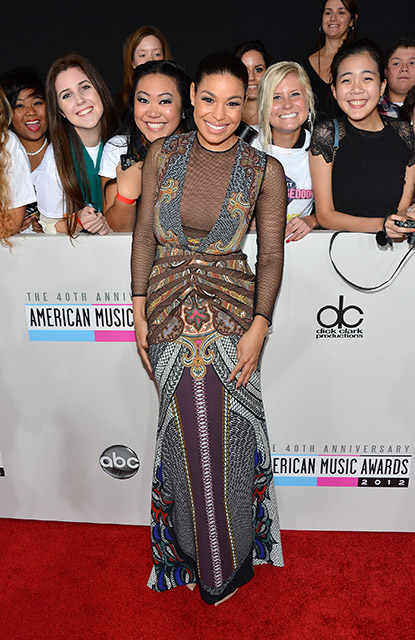 Jenny McCarthy – thank you for bringing some sexy, edgy, rock n'roll, modern glamour to the red carpet. One of my fav looks. Spot on. Delicious, yes please, give me some more.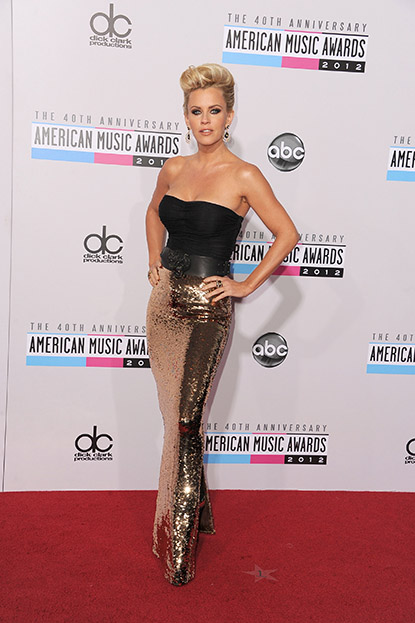 Carrie Underwood – sparkle, sparkle, sparkle, sparkle. Yes sparkle is in. But this is sparkle overload. She looks pretty but again feel this is just a tad over cooked for an edgy music awards show. I do love the colour, fab hair and flawless makeup.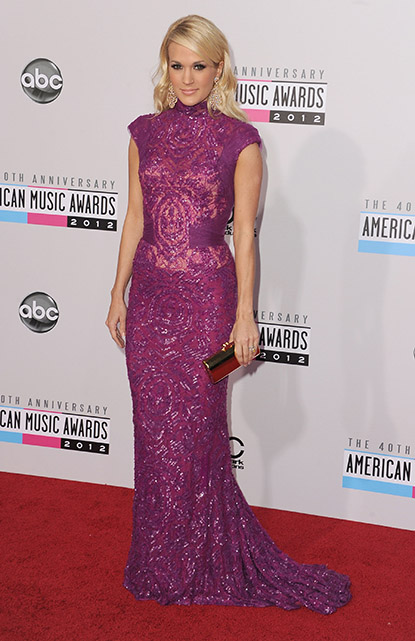 Only Psy could pull off this outfit featuring sequin pants and leather tuxedo jacket and loose bowtie. It's fun, its totes him and its totally Gangham Style.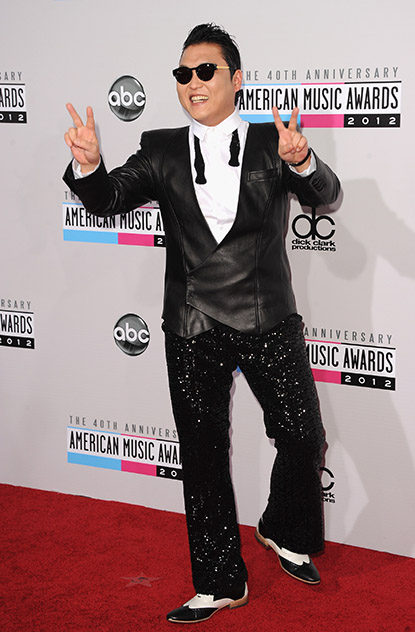 How do you look 15 kilo's heavier than you really are? Easy! just wear an oversized, un-structured and embellished blazer (by Balmain) just like Gwen Stefani. I appreciate her efforts but must declare its not her finest fashion moment.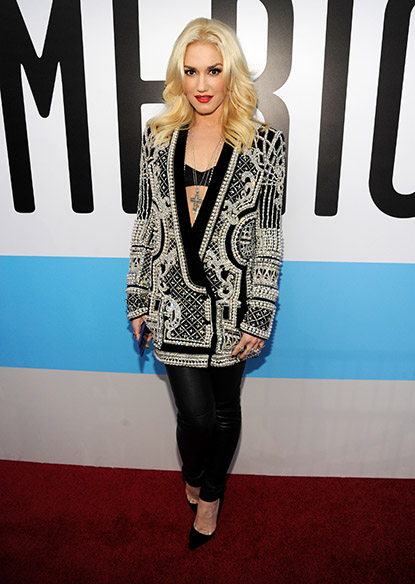 Justin Bieber – thanks for reminding us that money does not buy you style. Mate, c'mon! The leather tee is not great. But why are you wearing black socks with those studded loafers. Please take off your socks and show us your ankles. Oh, and please loose the sunnies as it's not that sunny inside dude.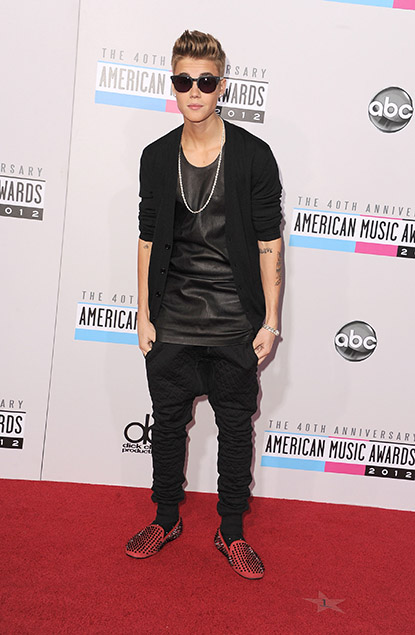 Chris Brown – meh, it's ok. I feel the high tops are better than Bieber's loafter + sock combo.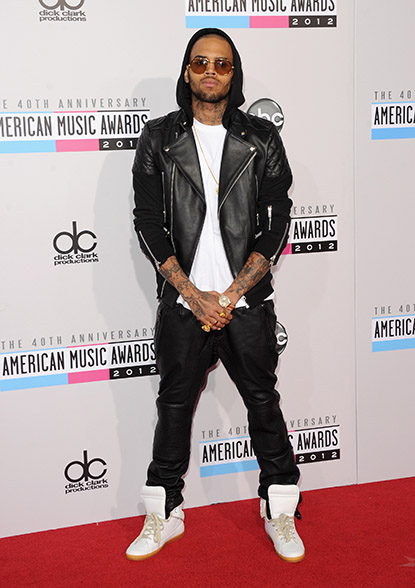 Hayden Panettiere also opted for sparkle. I don't mind it as it's a shorter length. She looks pretty, but something about those straps bothers me.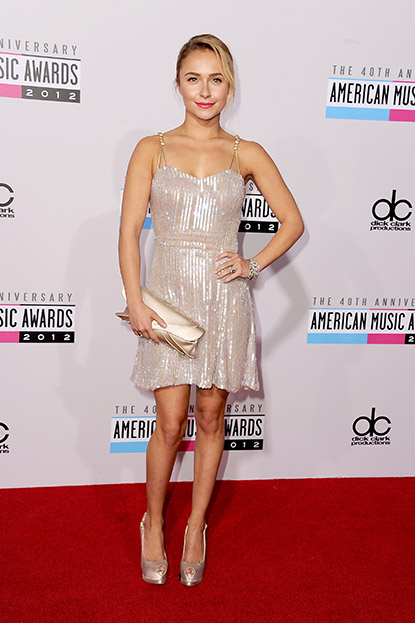 Will.i.Am – well, well, well. Confused. I. Am. Why would you? that hat? the sunnies? that necklace? that ring? too much happening.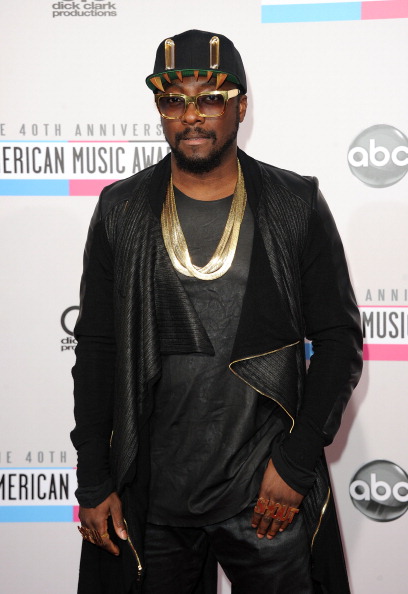 I don't know who this is or why she wore Christmas wrapping paper?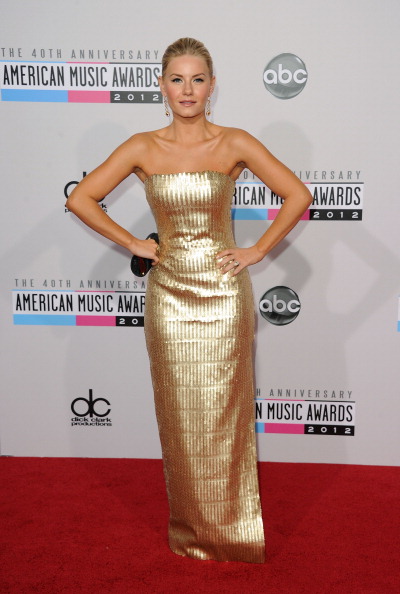 Brandy – what up Boo? whats happening from your neck down? and whats on your feet? please explain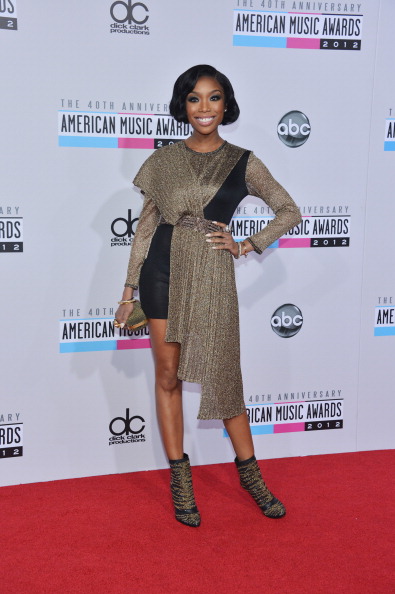 Kerry Washington pulls off this yellow lace dress because of her gorgeous skin tone, but not many women could. The matching yellow bag is possibly a tad OTT. I like the contrast shoes. Just wish the dress was knee length.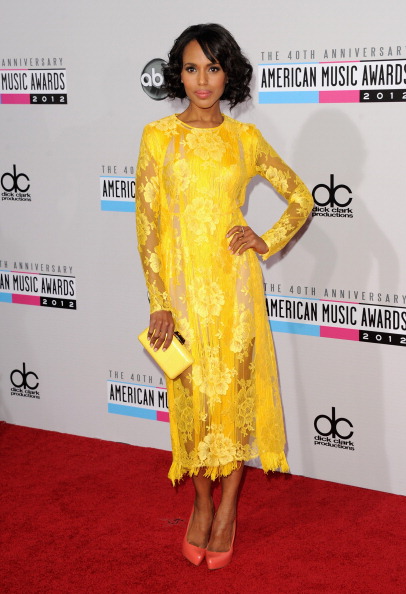 Kelly Rowland – we can always count on Kell to deliver. Love the dress, shoes and fab flowing locks.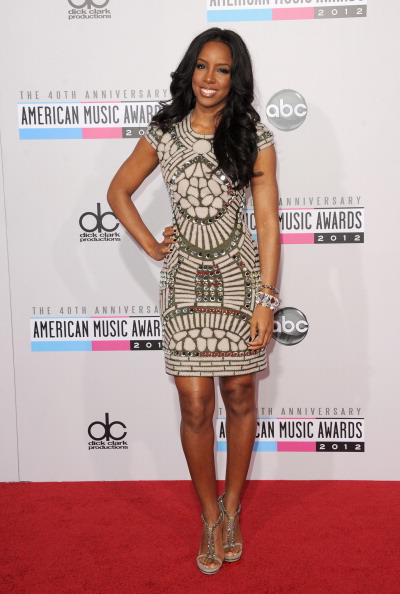 Ginnifer Goodwin looks pretty as a picture. Ahhhmazing! its perfect for this type of award show and she looks divine. Yes!!!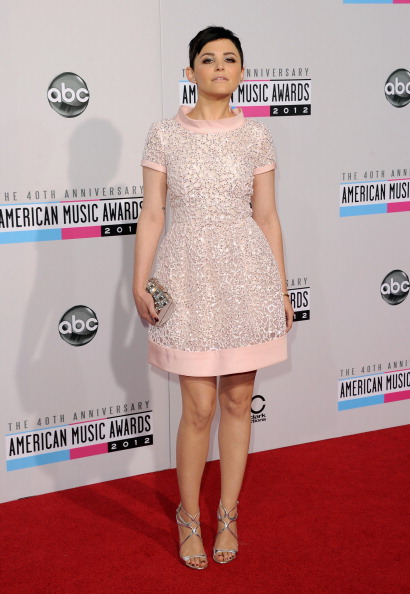 Stacey Keibler possibly has the world's longest legs. Wowzers! hey if you got it, you may as well flaunt it and she is totally rocking that mini frock.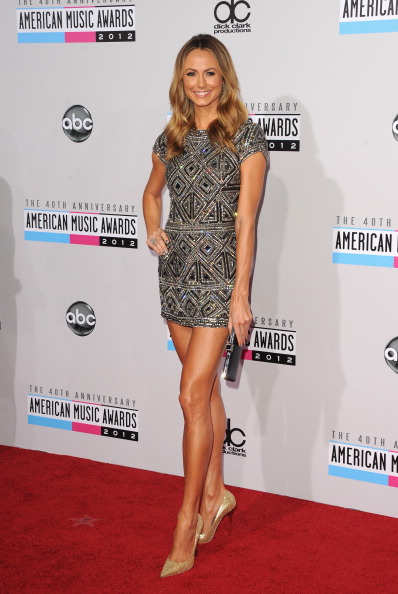 MUCH MORE TO COME….
Images: RadarOnline.com