Over the last couple of days, the celebs have been working the red carpets. Lets take a look at who wore what.
Kim K – yes we all know you have boobs, thanks for the reminder. Put 'em away.
Angelina – its nice to see her not wearing  her usual black, love the sequins on her.
Katy P – blue hair can be hard to match, but she has nailed it – love it!
Rihanna- the new blond hair looks ok, outfit is meh – so so. Yawn.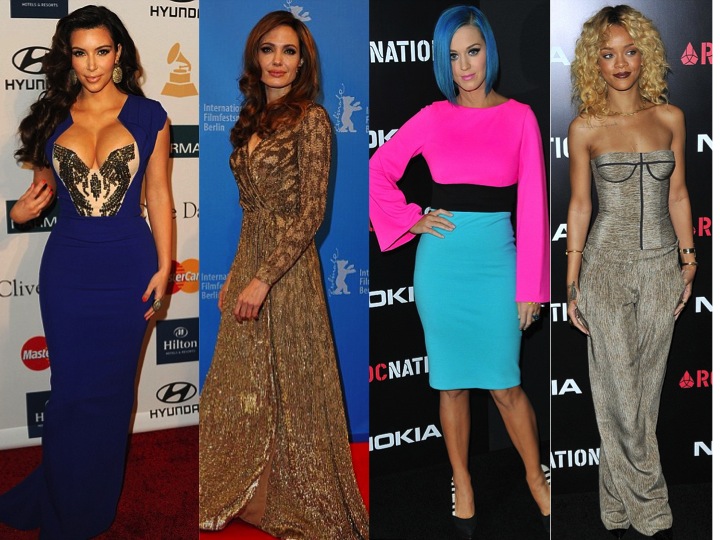 Emma Watson – sizzling red hot, love the slicked back hair and red lip, don't love the bow on her frock.
Kelly Rowland – busy dress, busy hair – somethings gotta give. Please tie your hair back next time.
Serena Williams – Game, set, match. Probably the best I've seen her look in ages.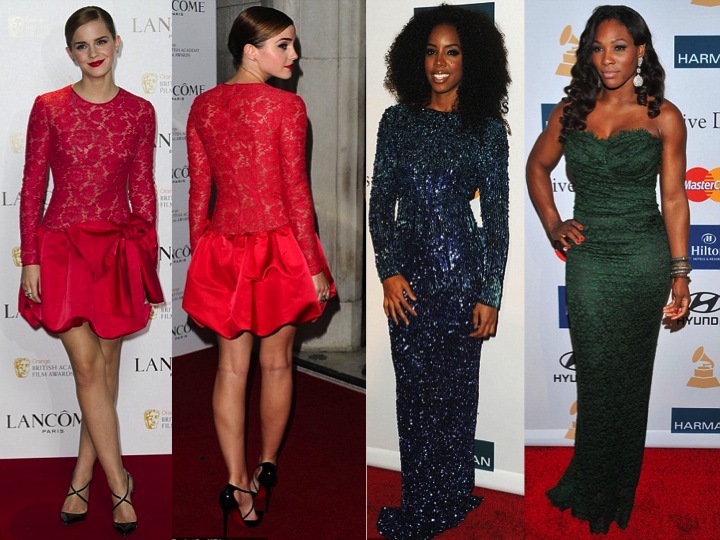 Who do you think looks the best or worst? leave a comment below and tell us…